Travis Barker Just Got Another Kourtney Kardashian Tattoo, But This Time It Was Done By Kourtney Herself
"I tattoo."
Just last month, Travis debuted a new tattoo above his left nipple that read "Kourtney" — ya know, in reference to his girlfriend and all.
However, this brand-new tattoo was done by none other than Kourtney herself.
Pics posted to Kourtney's account show her writing out the design, much to Travis's apparent approval: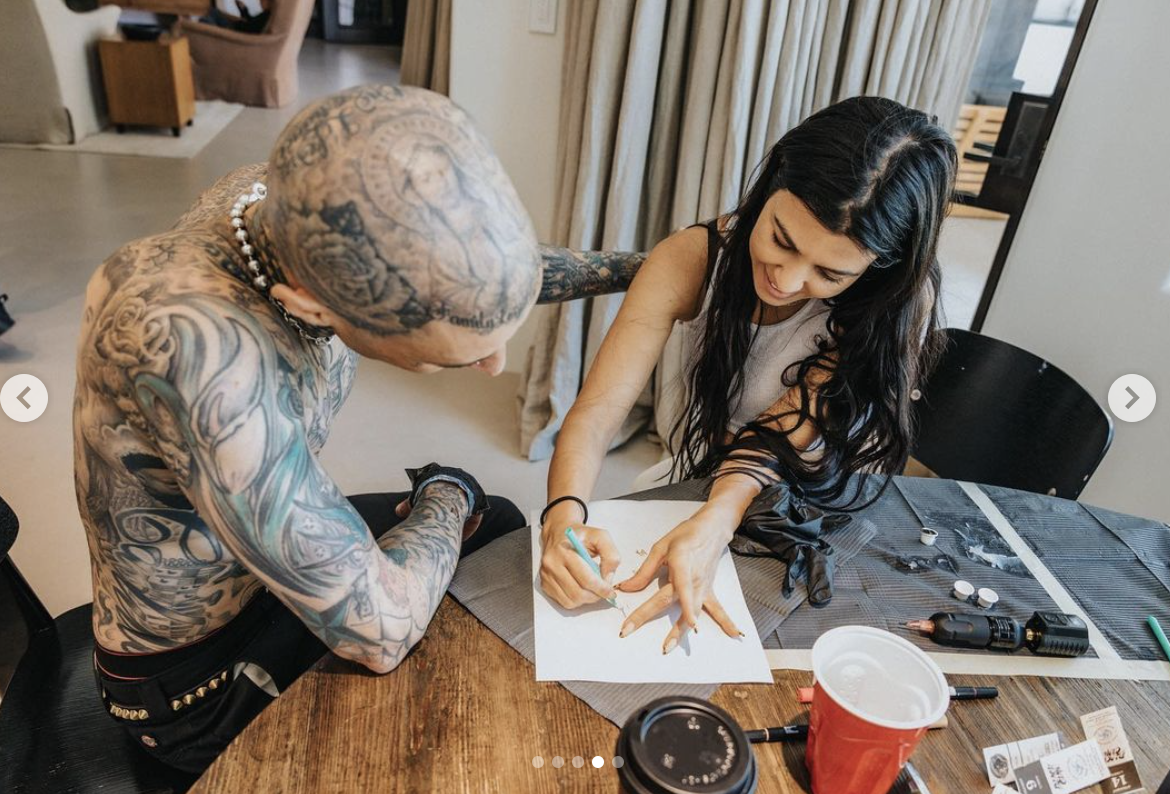 As for the tattoo's design, if zooming in on the paper is anything to go by, it looks like "K ❤️ " was considered for the tattoo: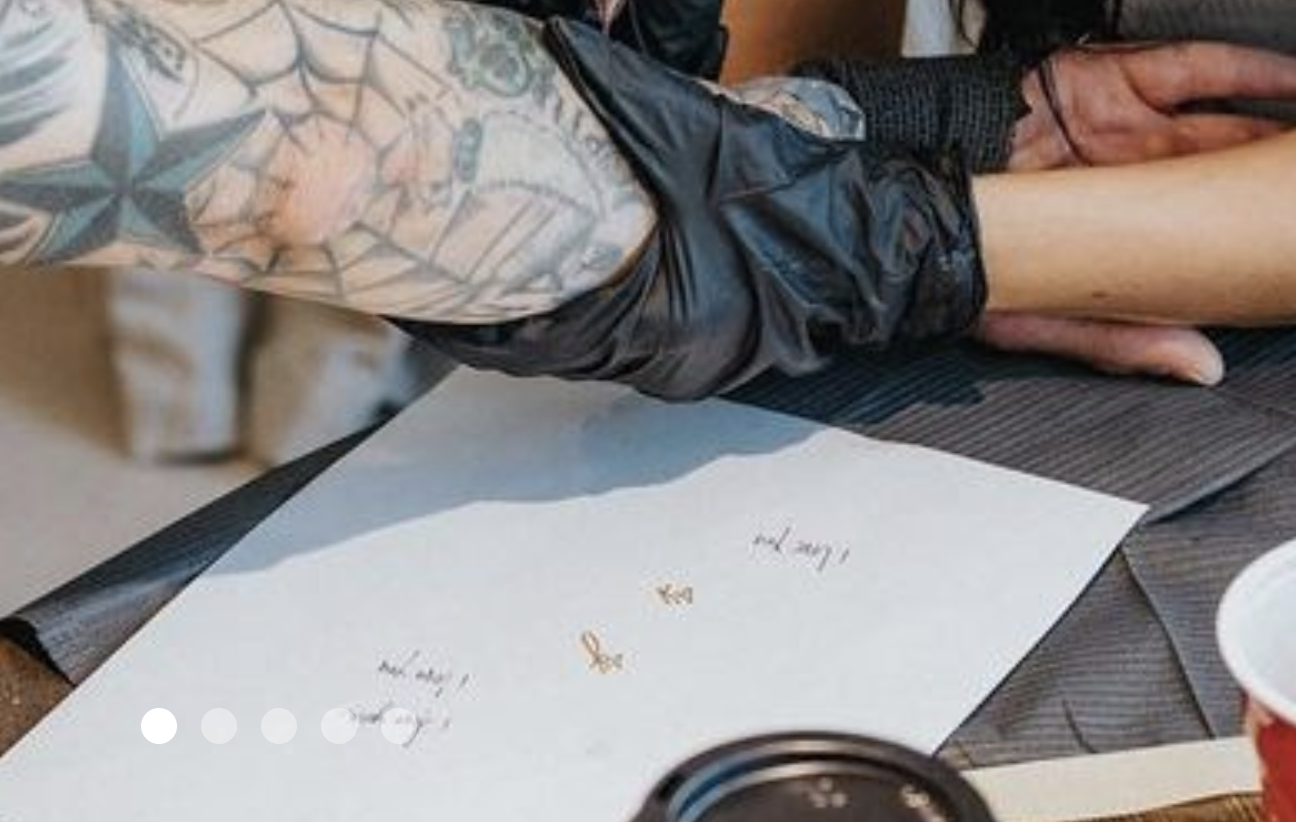 However, Kourt ended up making her tattoo debut a lil' differently: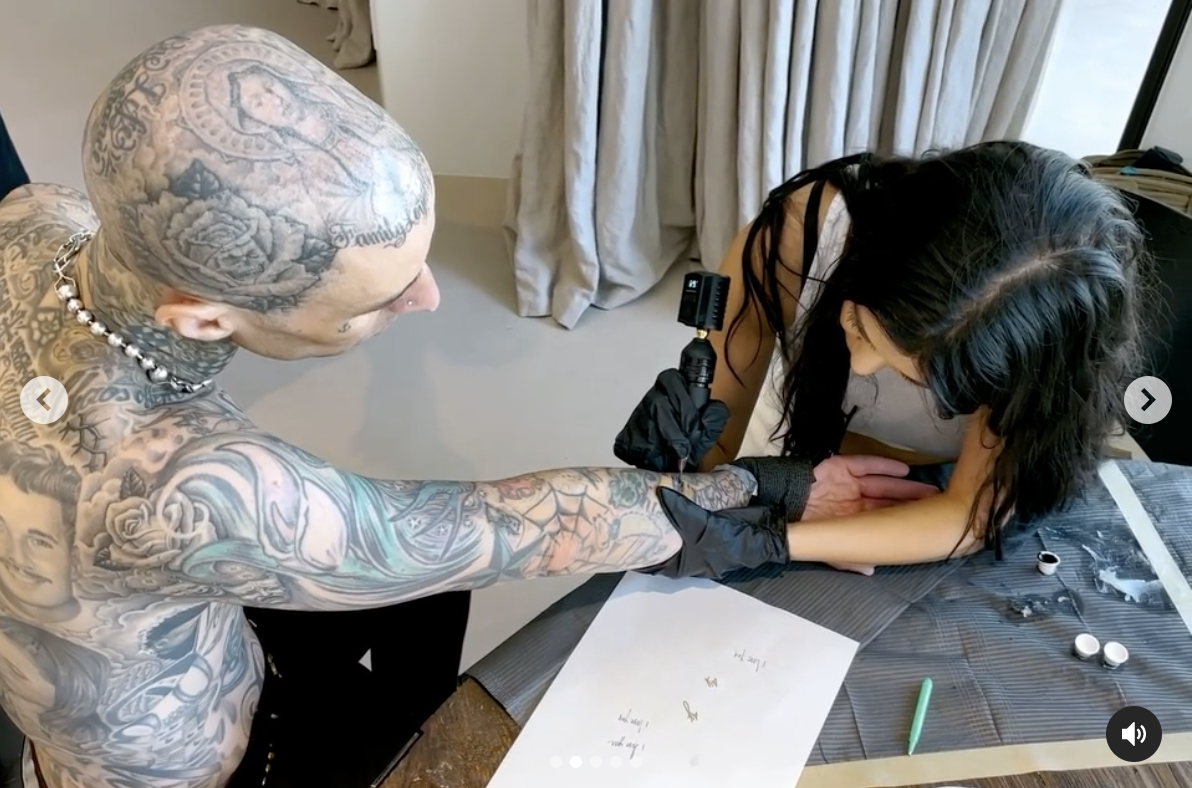 Anyhoo, is Kourtney taking appointments now or what?