There are two types of people in this world – people who love Schitt's Creek and people who haven't watched it yet. In honour of the series' history-making Emmy wins, we've rounded up the best moments from all six seasons for you to enjoy!
1.
When Alexis performed the iconic theme song to her critically-reviewed limited reality series, "A Little Bit Alexis".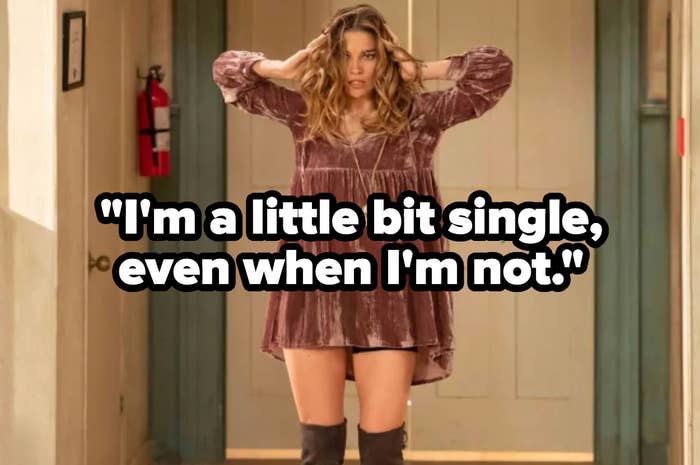 2.
The time Ronnie invited town council candidate Moira to lock down a "key demographic" at a party she was hosting, which Moira mistakenly took to mean the lesbian community.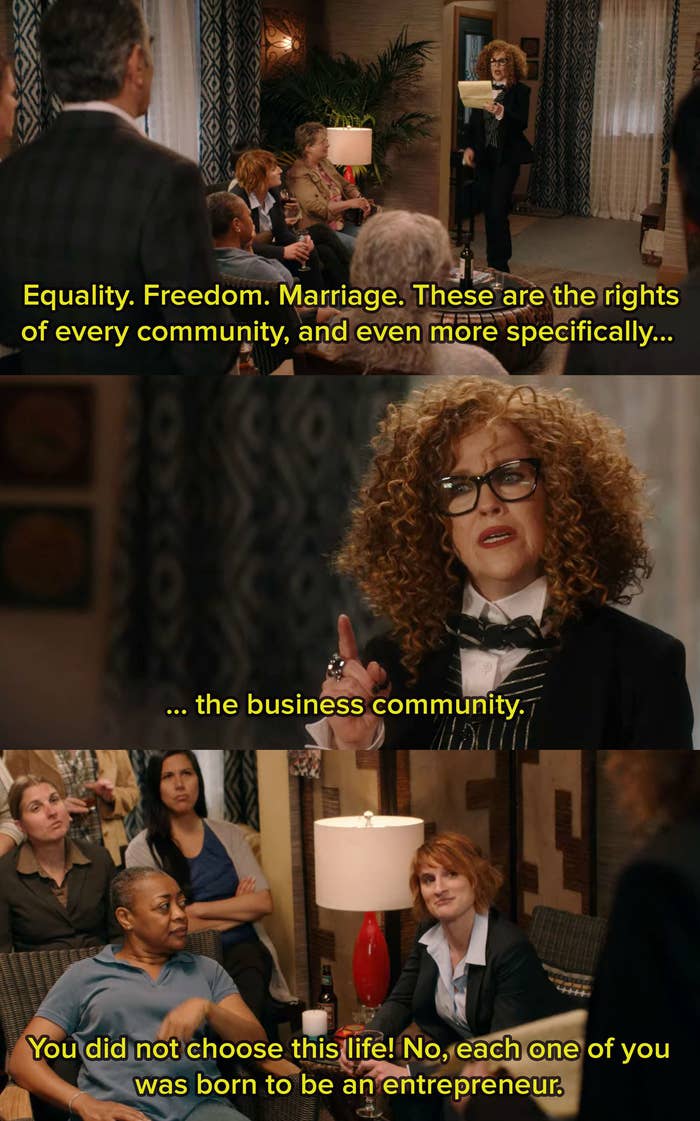 3.
When David left Stevie alone in the car, so she came looking for him and found him in the middle of an impromptu trial shift at The Blouse Barn.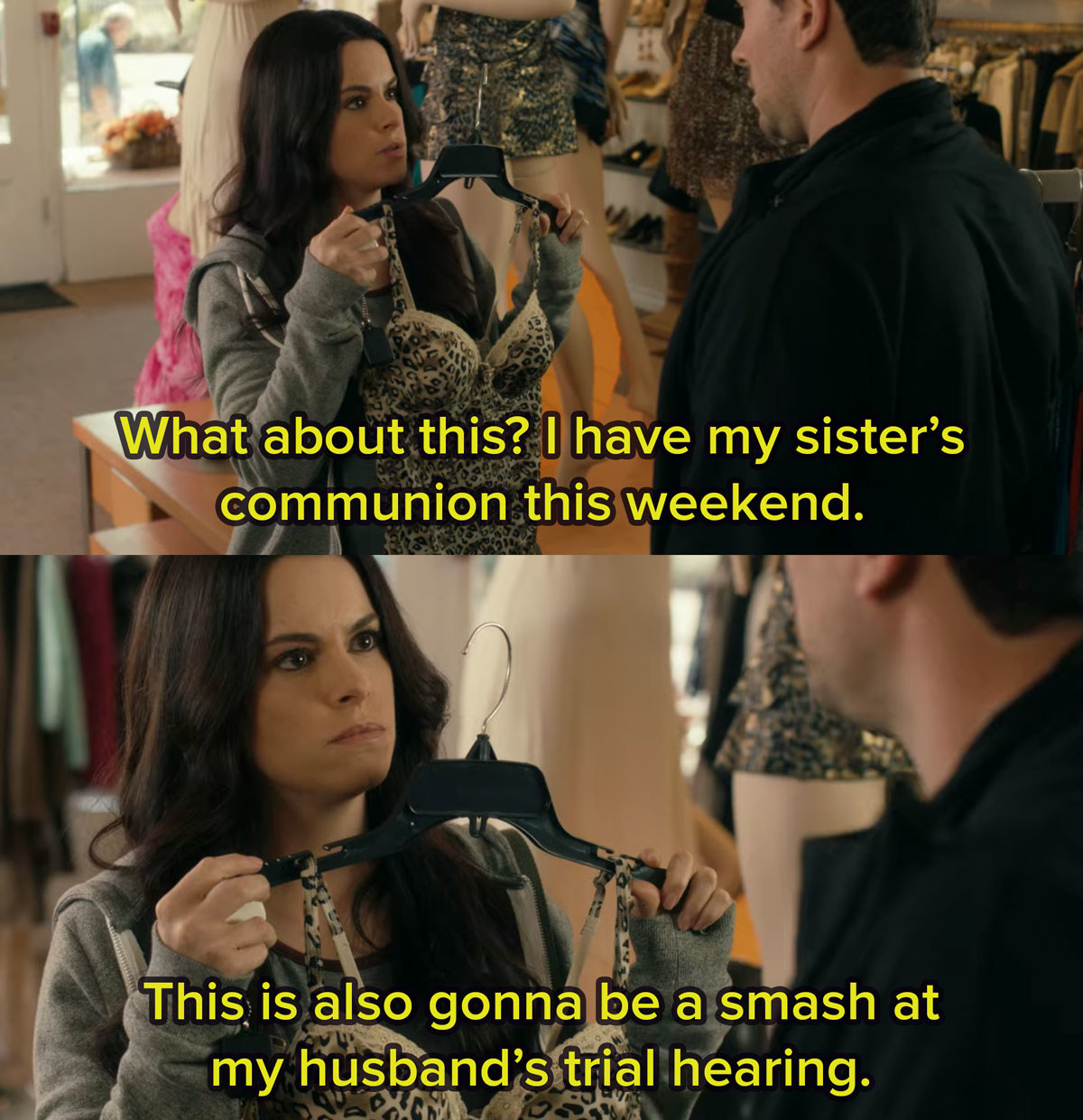 4.
When Moira delivered this iconic line: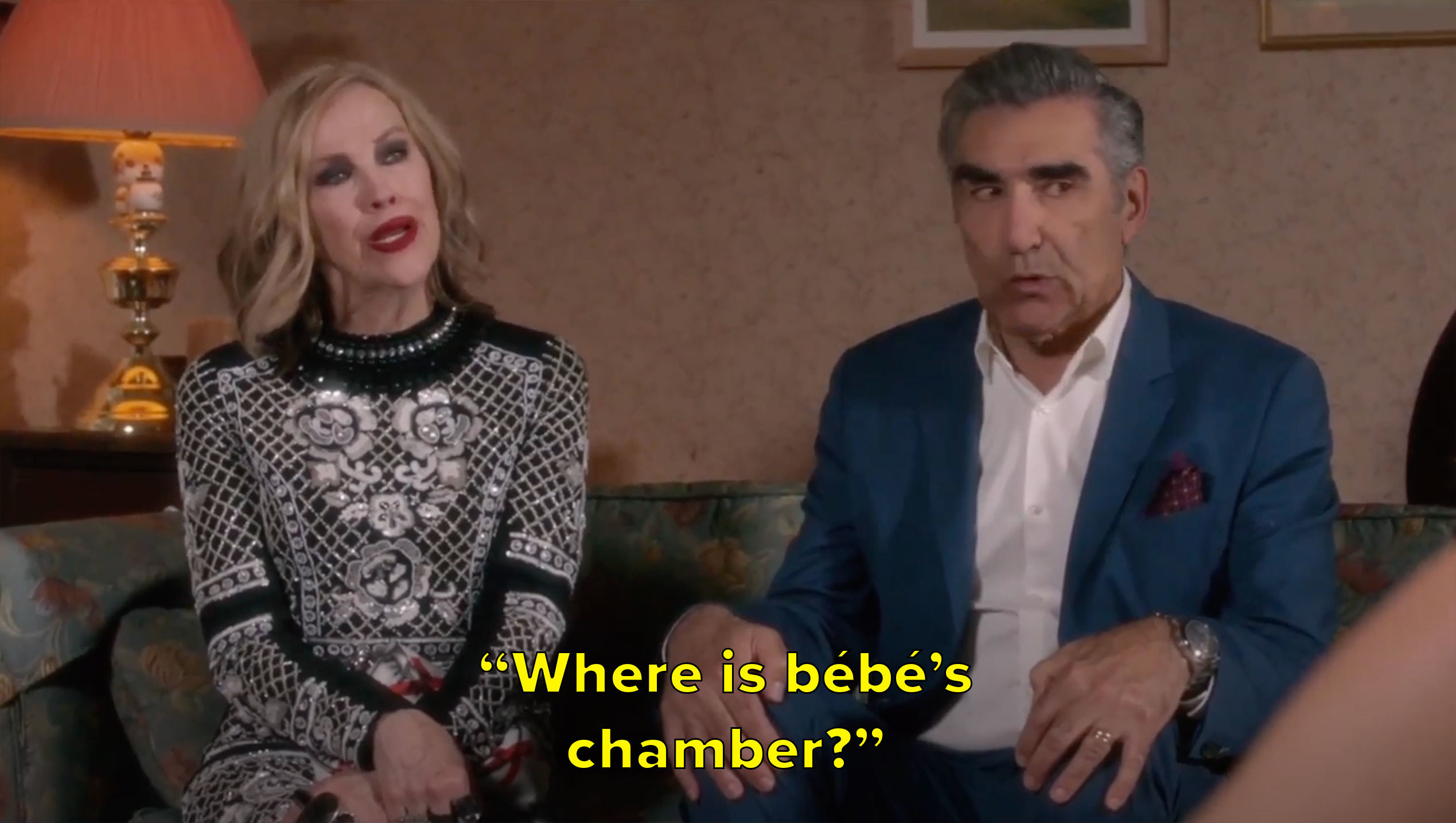 5.
The time that Alexis pretended to be super chic fake lawyer Angelica Bloomfield, of Rose, Bloomfield, and Glickman.
6.
The time that Moira put on an outrageous Cockney accent to convince a car dealer that she was tragically impoverished.
7.
When Johnny's sweet gesture of dedicating a rose garden to Moira didn't quite go as smoothly as he'd hoped.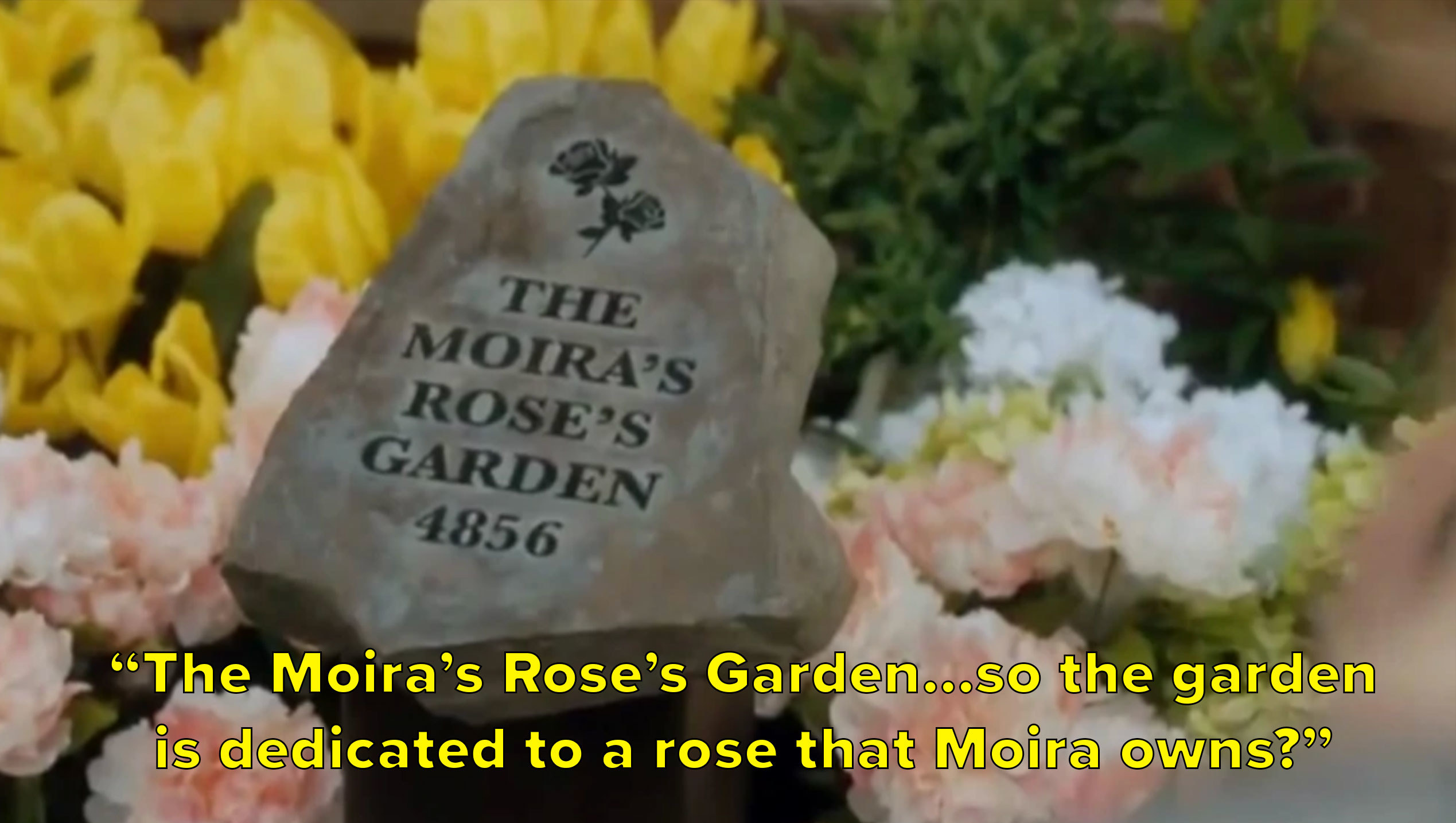 8.
When Johnny's Christmas tree reveal was a bit more drab than fab.
9.
When David got suuuuper drunk waiting around for Stevie in a hotel bar and ended up singing a ton of karaoke songs with a random woman named Tammy.
10.
When an intoxicated Ted did the perfect Alexis impersonation.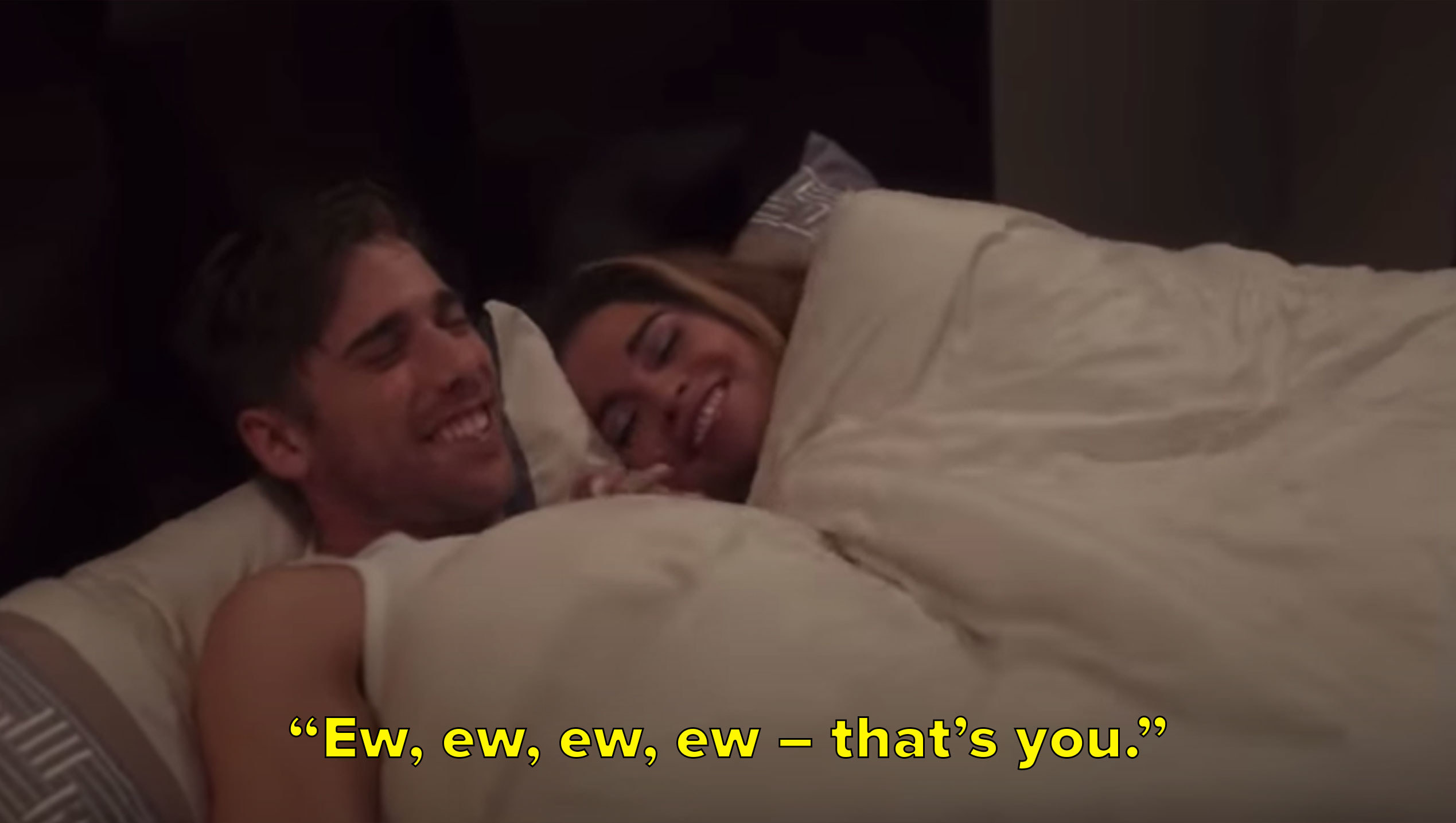 11.
When David walked in on his parents sharing an "intimate moment" in the bedroom.
12.
Literally anytime that Alexis mentioned her past dating life.
13.
When Moira saved Johnny's ass at Carl's funeral by spontaneously bursting into song as his eulogy was beginning to fall apart.
14.
When Stevie tried to distract David from his heartbreak but they ended up having to pretend they were honeymooners.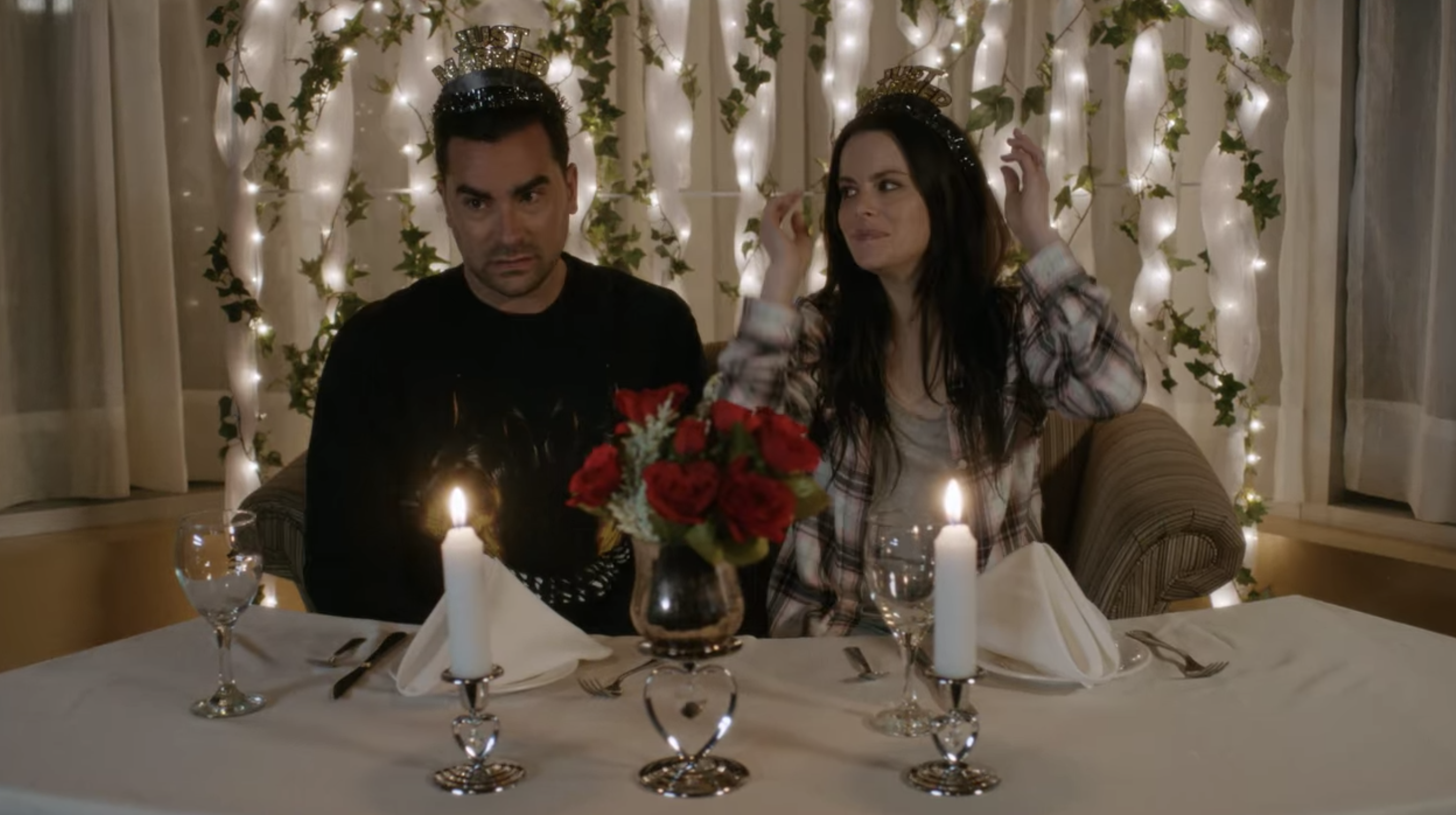 15.
When Moira opened Jocelyn and Roland's baby scan picture.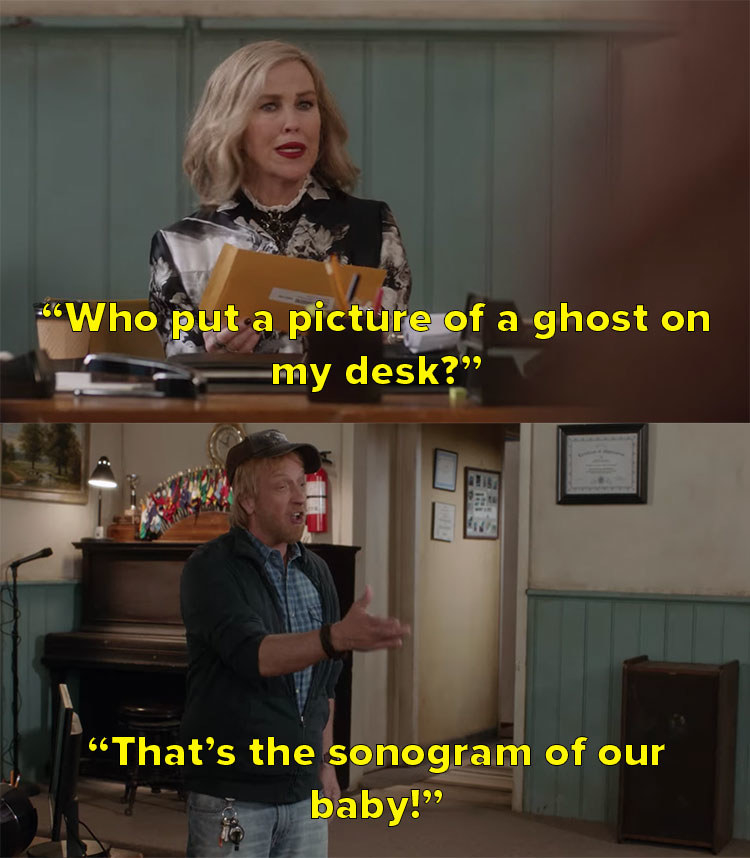 16.
When Moira auditioned for the Jazzagals and forgot her lyrics, so she improvised with some top-tier scat.
17.
And then when she joined in on Twyla and Jocelyn's rehearsal of "Islands in the Stream" unsolicited and in a completely different language.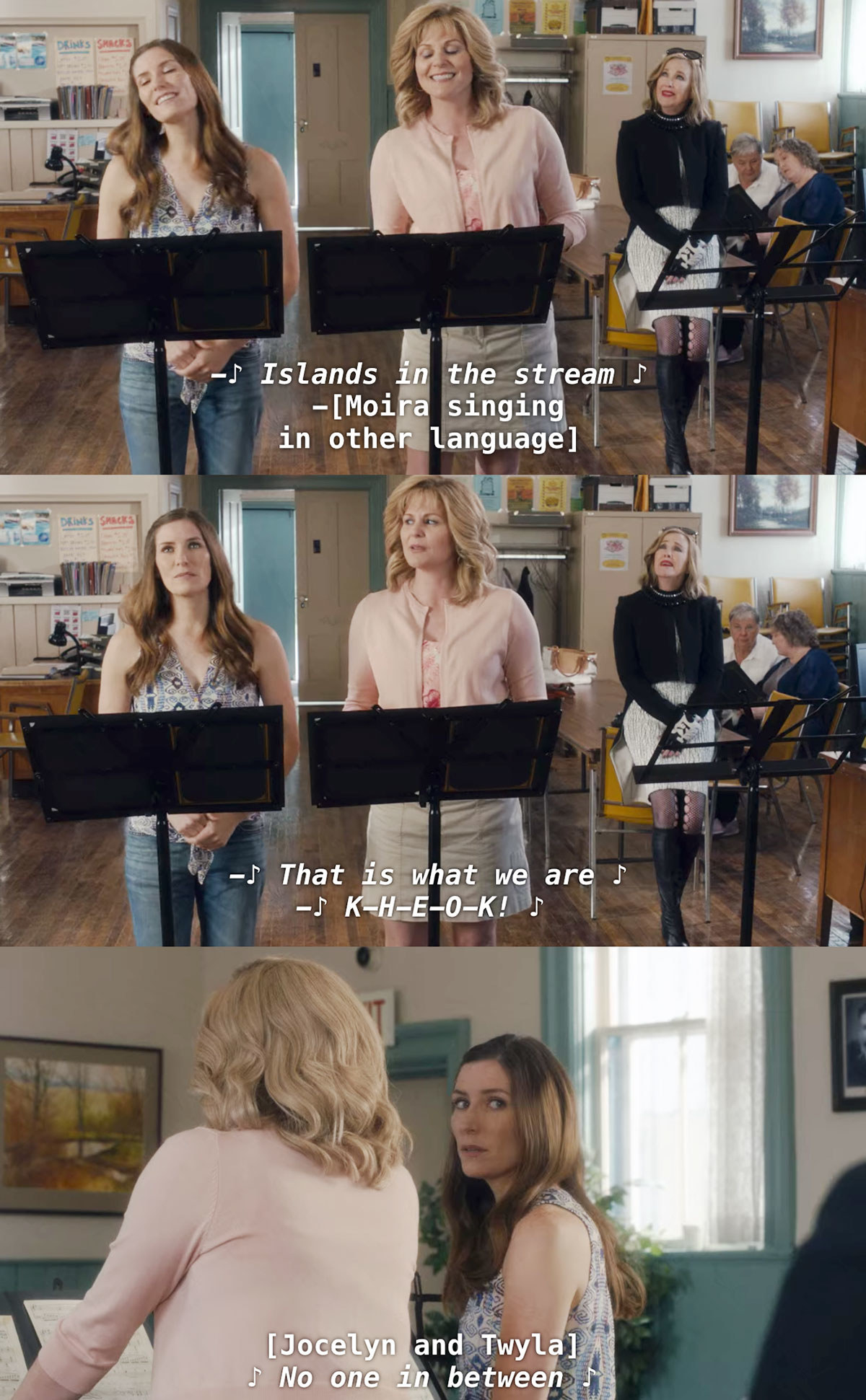 18.
When Alexis teased Ted about accidentally getting naked on the bunny cam she set up in his office.

19.
When Moira couldn't pronounce Herb Ertlinger's name whilst filming an advert for the Herb Ertlinger Winery.
20.
And when Moira and David returned to the winery and tried a few too many fruit wines.
21.
When David ran into his kooky old manager Wendy at a flea market.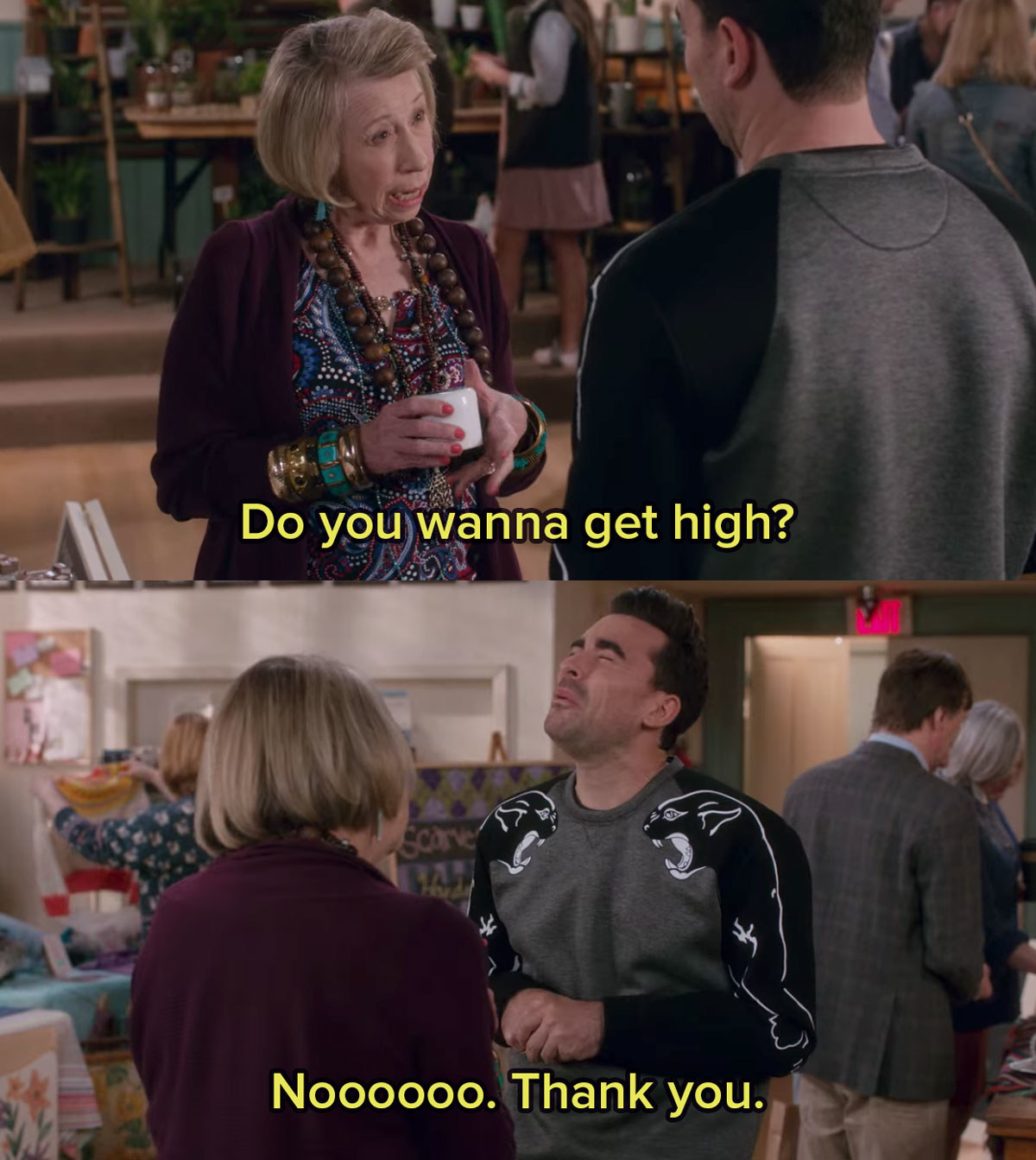 22.
And when we also encountered David's doppelgänger, Antonio.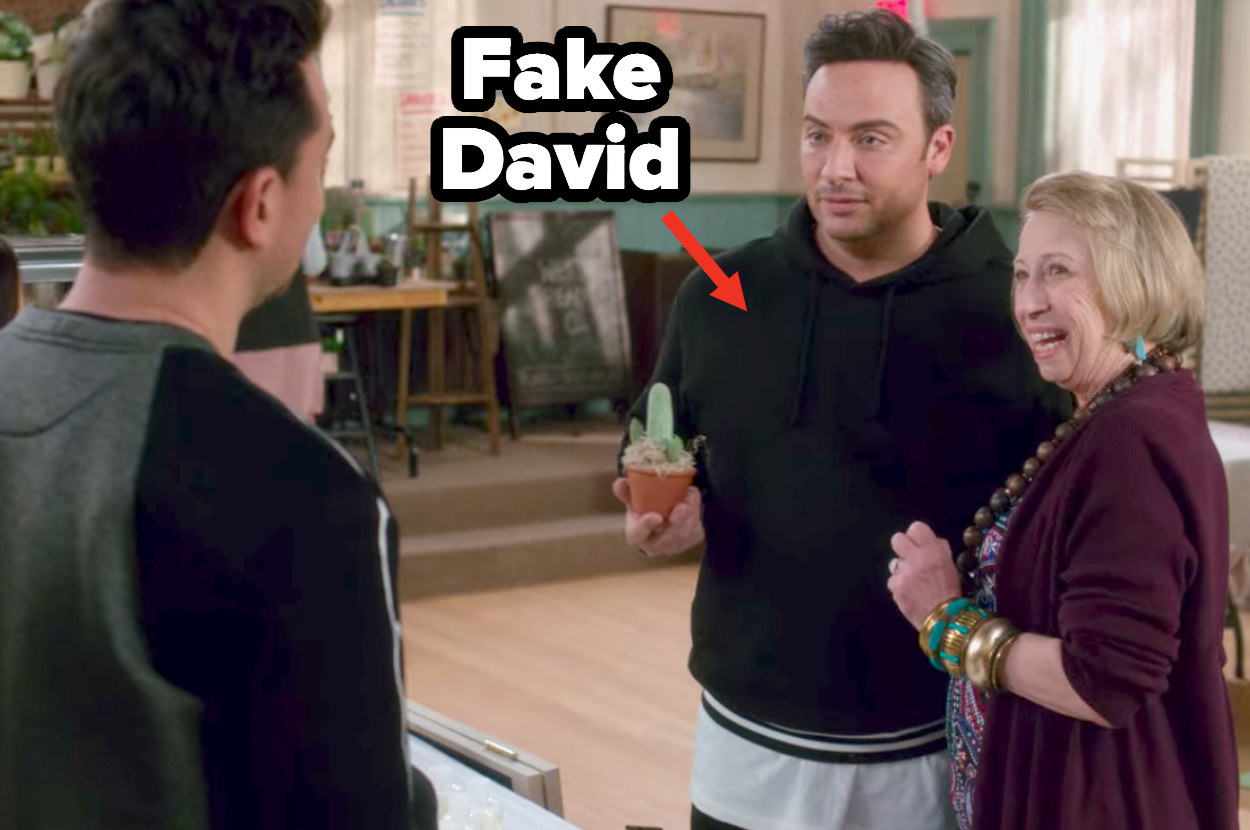 23.
When Johnny Rose's attempt at marketing the motel went a little bit array.
24.
And when Moira accidentally broadcasted David's bed wetting incident all over social media.

25.
When Ted and Alexis could not manage dirty talk to save their lives.

26.
The chaos that ensued at premiere of Moira's comeback film, The Crowening: The Crows Have Eyes III.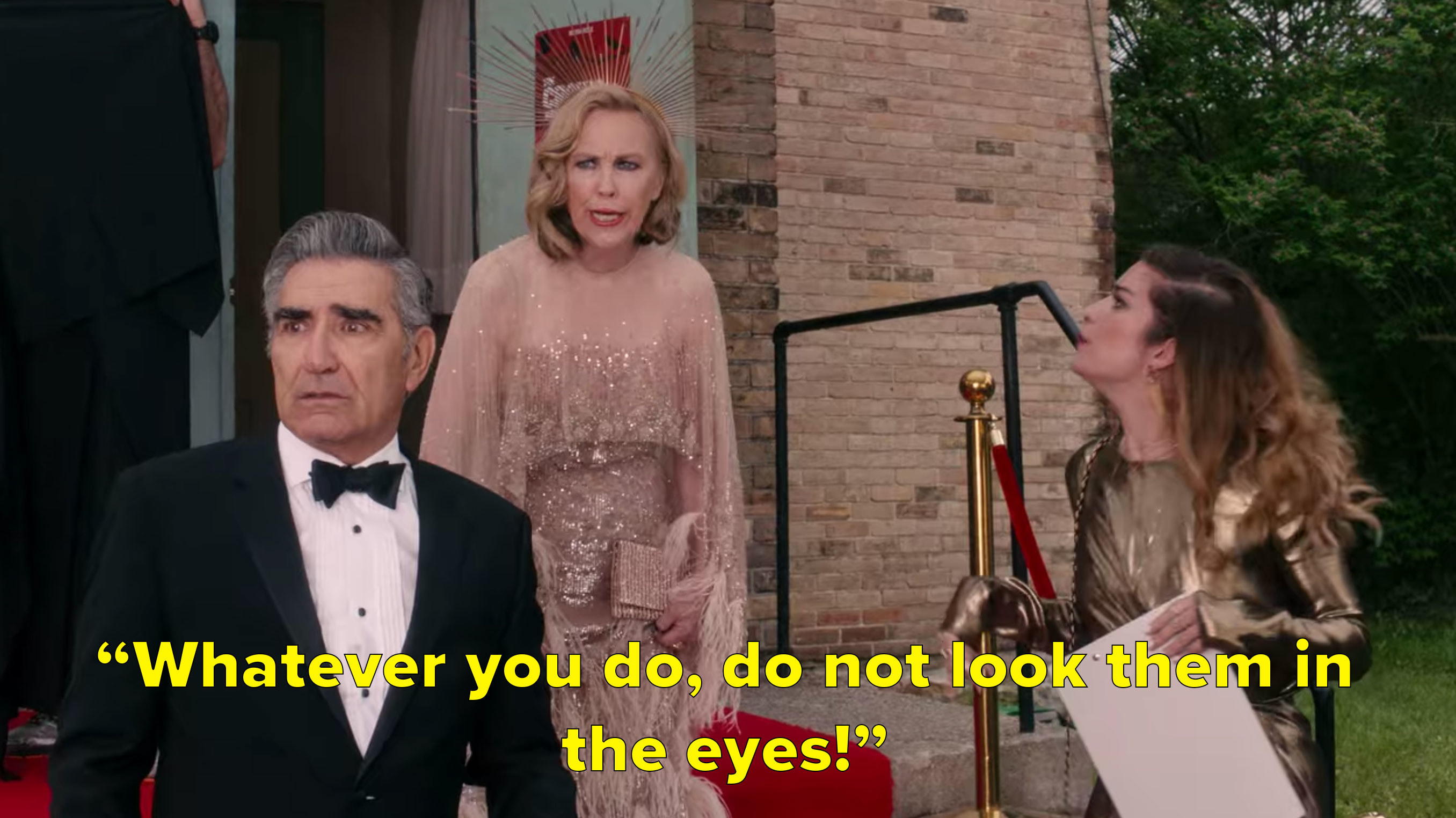 27.
The time David and Patrick were considering a threesome with Jake, but then they accidentally ended up at an orgy he was hosting.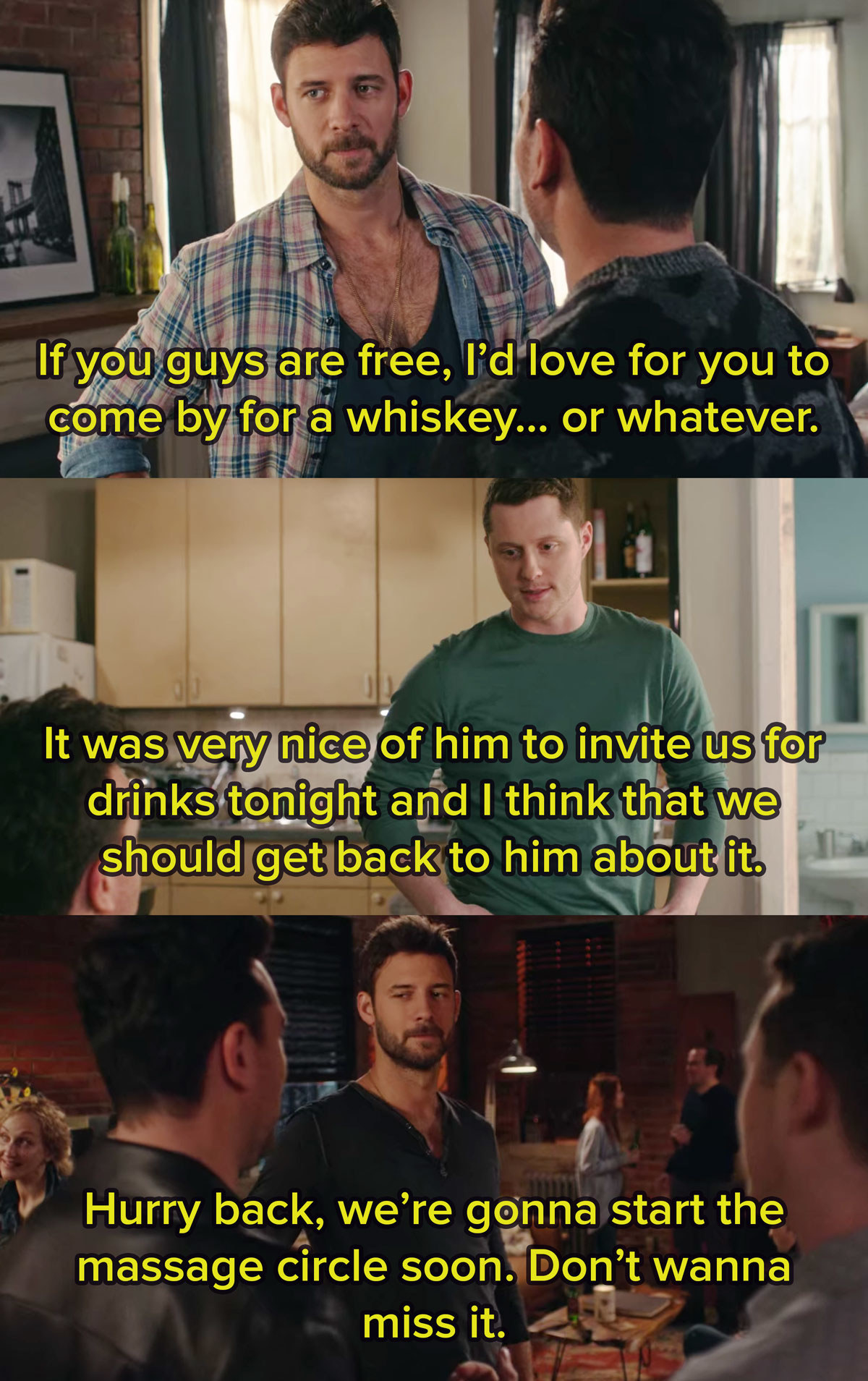 28.
When Moira made a tourism video for Schitt's Creek as penance for saying the town was "the last place you'd ever want to end up" in an interview for People magazine.
29.
When Jocelyn emerged from the casino with this lewk.
30.
Every single time that Moira called her wigs by their names.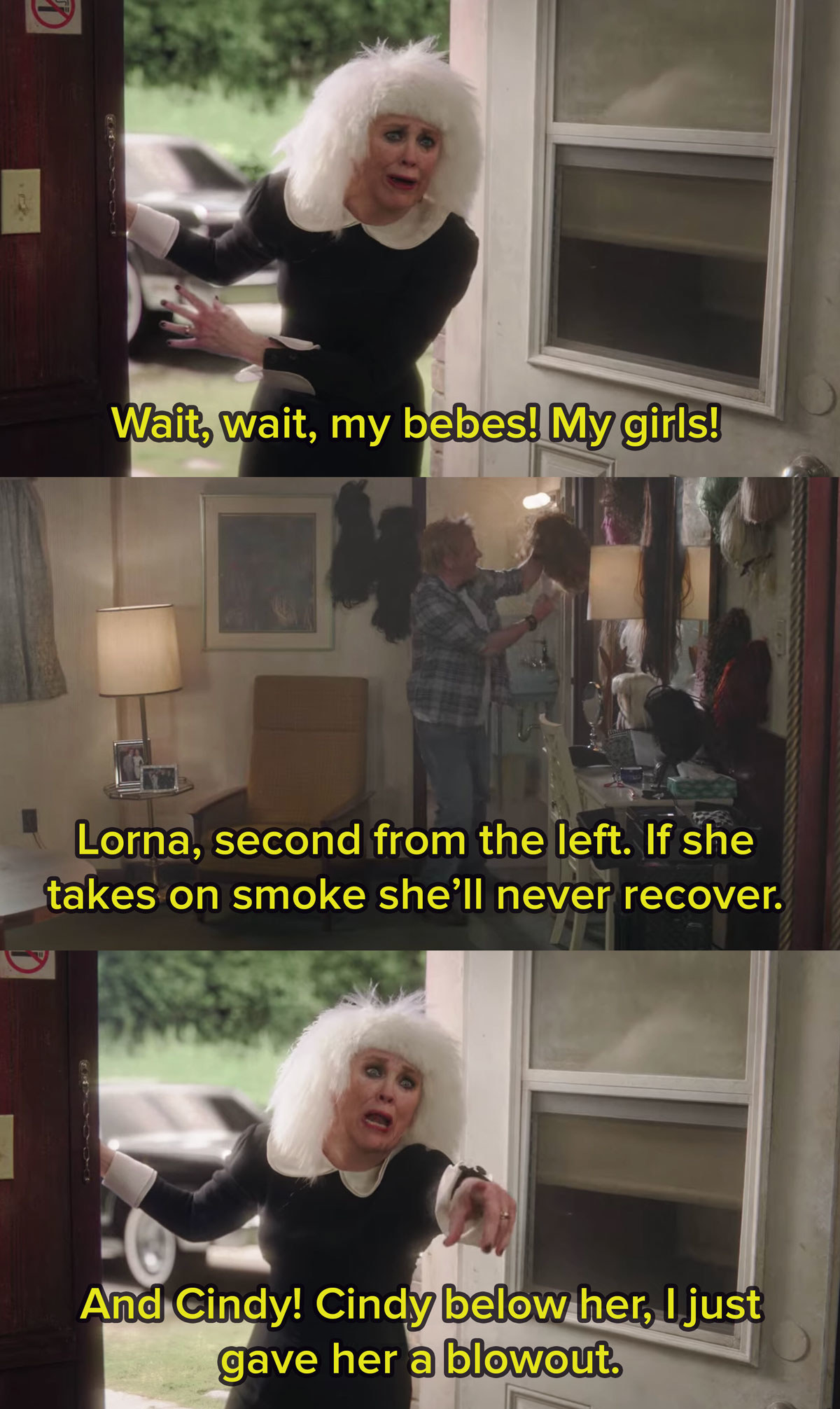 31.
When David and John visited a bank and accidentally lost David's card in an ATM, meaning they had to go through the ordeal of going inside and retrieving it.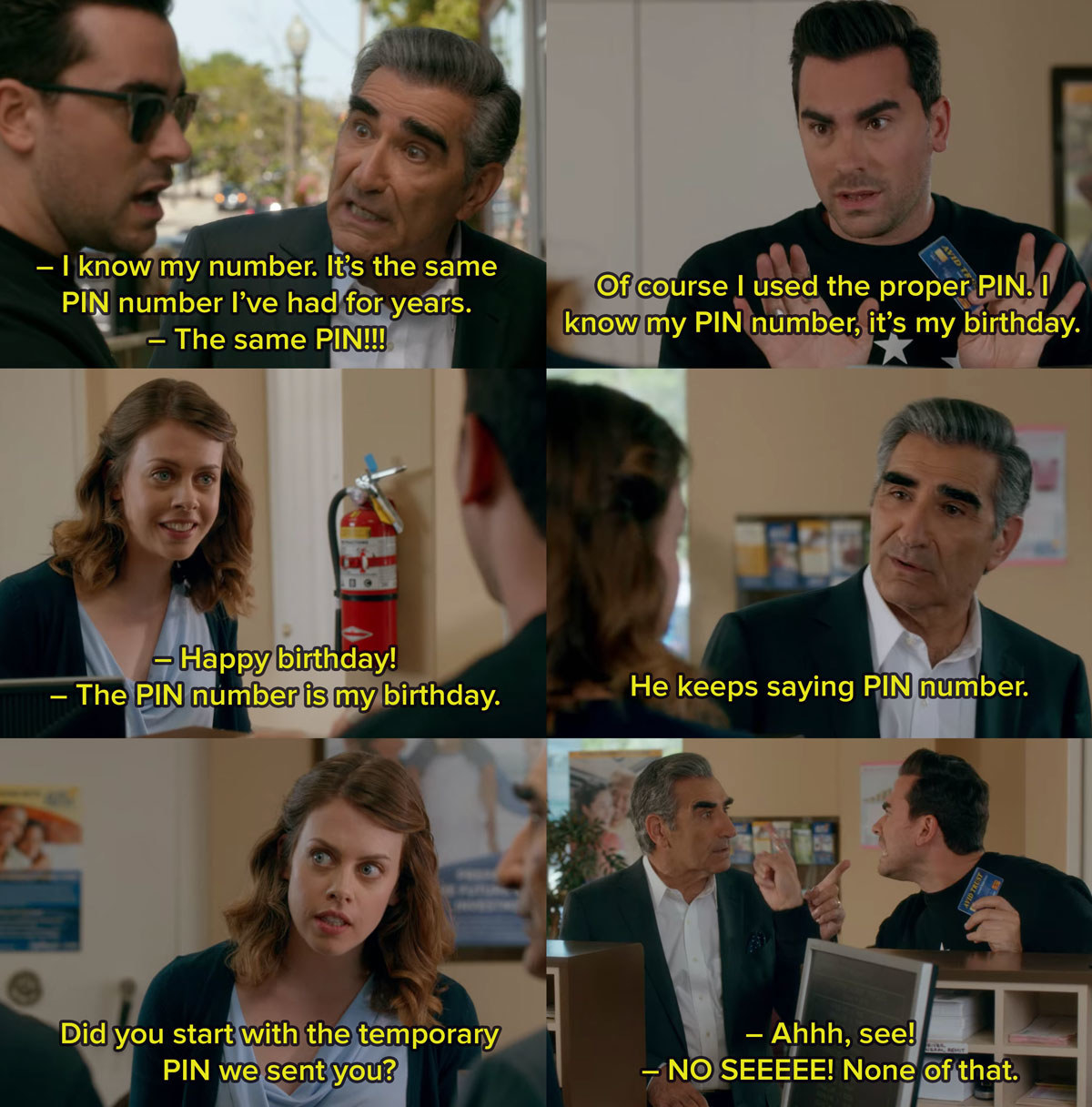 32.
And last but not least, when Moira suddenly appeared to officiate David and Patrick's wedding in the season finale wearing this incredible, over-the-top Alexander McQueen papal fantasy!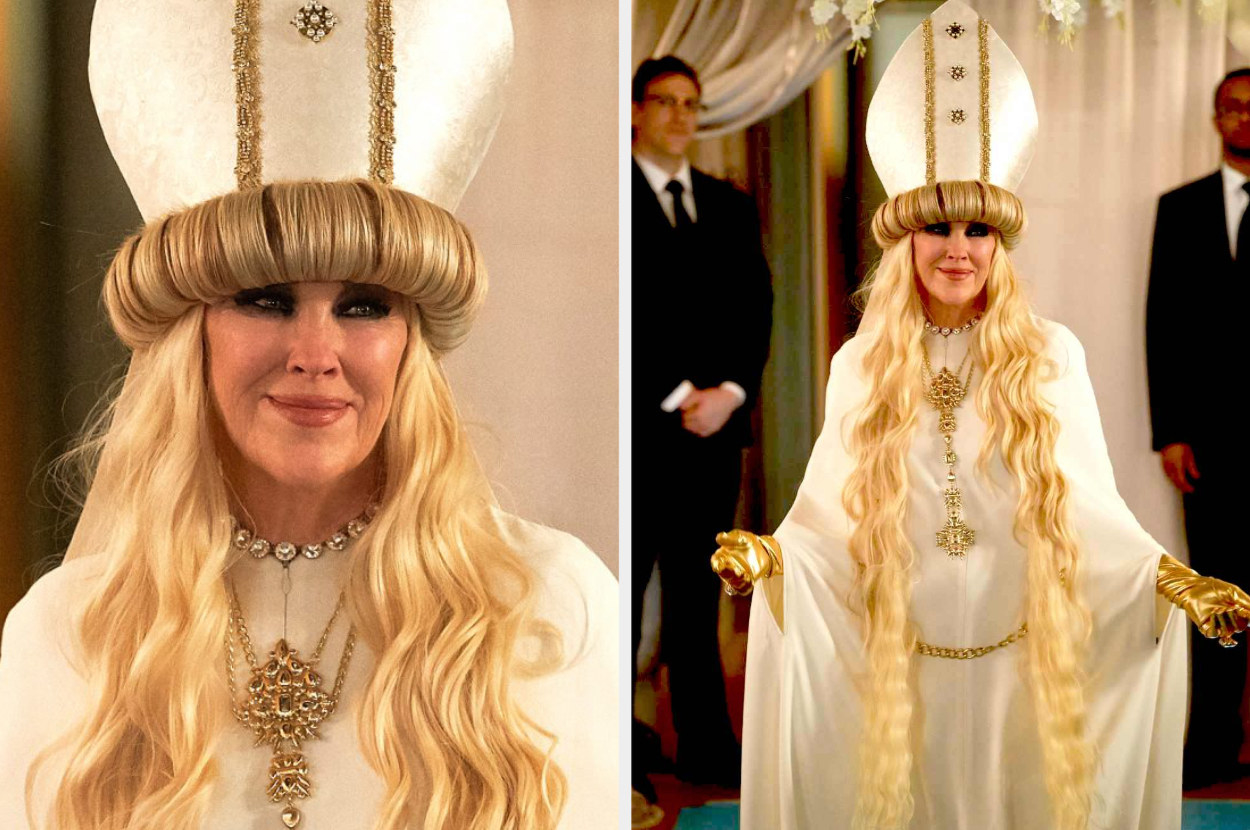 Tell us about YOUR favourite Schitt's Creek moments in the comments below!