WARNING: This post may or may not contain spoilers. Look at this post at your own risk.
Unless you've been blindfolded in a post-apocalyptic world, fighting unseen monsters, while trying to save your two (really one) children, or haven't been on Twitter, then you probably became an instant fan of Netflix's "Bird Box."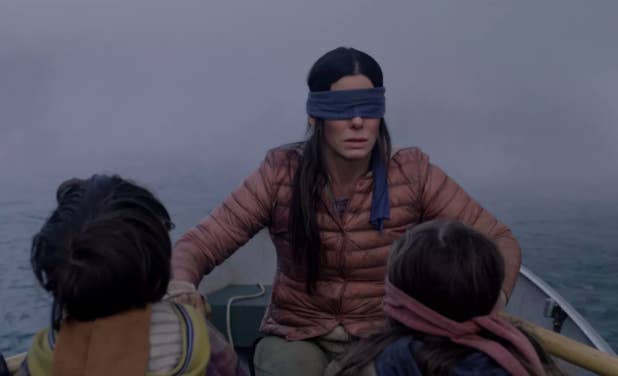 And if there is one question everyone had — it was "what do the unseen monsters actually look like?"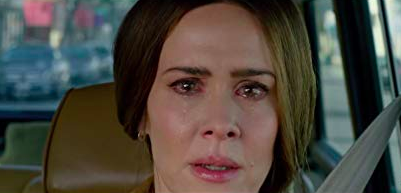 Jimmy Fallon got to the bottom of it on the set of his late-night talk show.
He gave his "children" the famous Bird Box speech, reminding them to NEVER TAKE THEIR BLINDFOLDS OFF.
Jimmy gave a stern warning to anyone thinking off taking their blindfolds off.
Turns out Jimmy's kids are the Roots and his sidekick, Steve Higgins.

They assembled their blindfolds and started on their mission.
Once they got to a room that they felt was safe, they took their blindfolds off.
But unlike the movie, the unseen monster was able to get inside.
We finally found out who the monster is...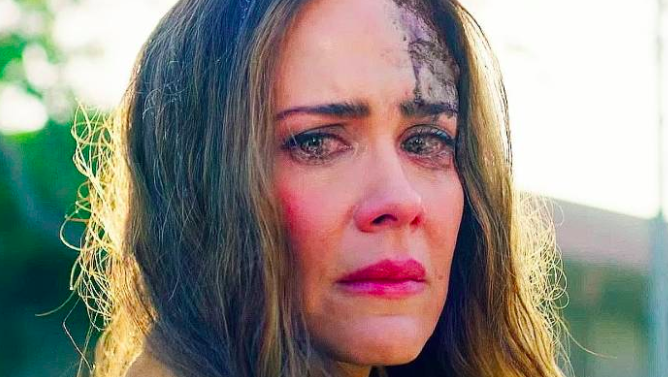 It is Lindsay "IDGAF" Lohan!
And she didn't come to show people their biggest fears — she came to dance!
Maybe if "that lady from Bird Box" just took off her blindfold and danced, she wouldn't have to spend five years living off the land as a gun toting crazy woman.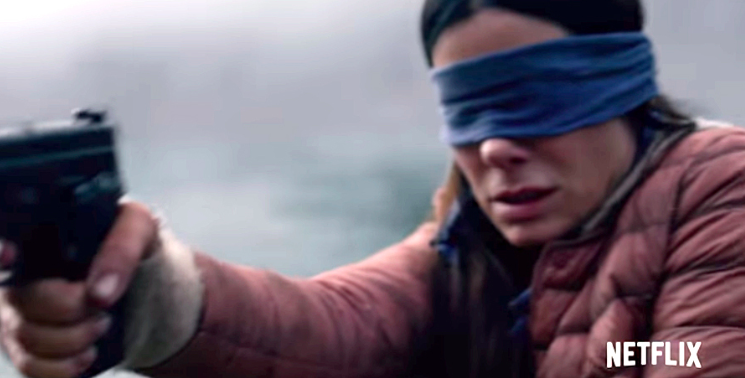 Lindsay, please make an appearance in Bird Box 2!