At the National Rugby League grand final this Sunday, US rapper Macklemore will perform Same Love, his 2012 same-sex marriage anthem in front of over 80,000 at ANZ Stadium, with singer Mary Lambert.
It is especially pointed because it will be performed while Australia is conducting a postal survey on whether same-sex couples in Australia should be able to marry.
A former NRL player Tony Wall started a Change.org petition tagged as "protecting children", calling for the song not to be performed.
"My family and many other loyal NRL fans, who are 'no' voters, will not feel comfortable watching the grand final when the NRL is imposing such a bold political stance on its fans while the issue is currently being voted on by the Australian people," Wall stated in the petition.
He has the backing of former prime minister and prominent "no" campaigner Tony Abbott.
Abbott reckons that a grand final should not be politicised.
Which is fair enough. There are definitely not lots of examples of Tony Abbott, the politician, appearing at sporting events, and with sporting stars.
Here he is definitely not being political at an AFL match.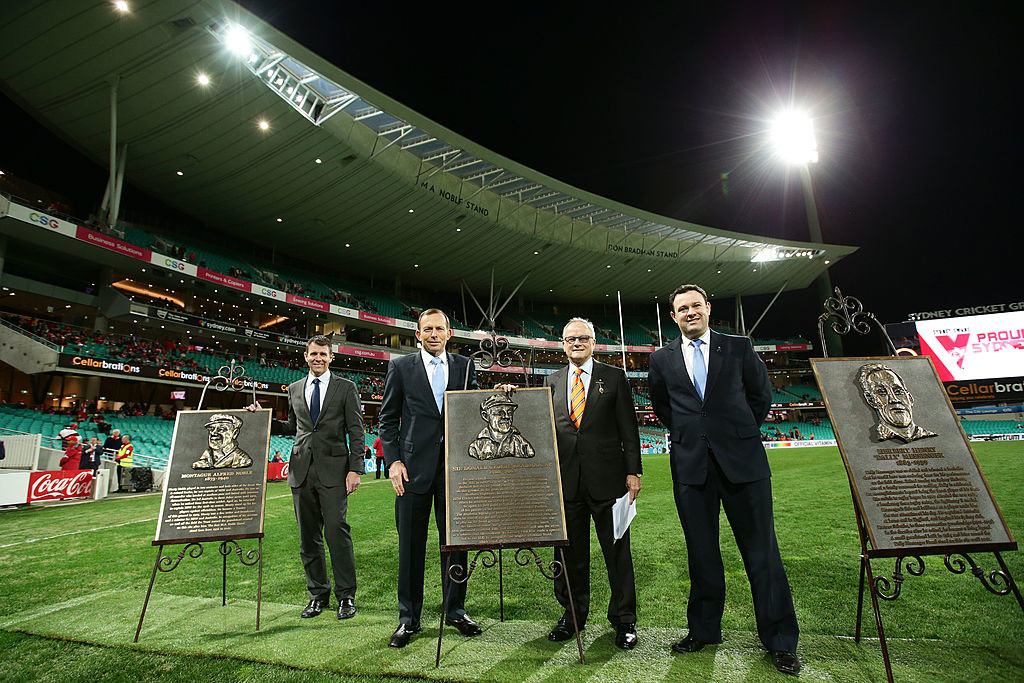 Not political at all, just with the then-NZ PM John Key at the Australia Cricket World Cup in 2015.
Sport is sport. Unless the PM gets a visit from the Australian cricket team.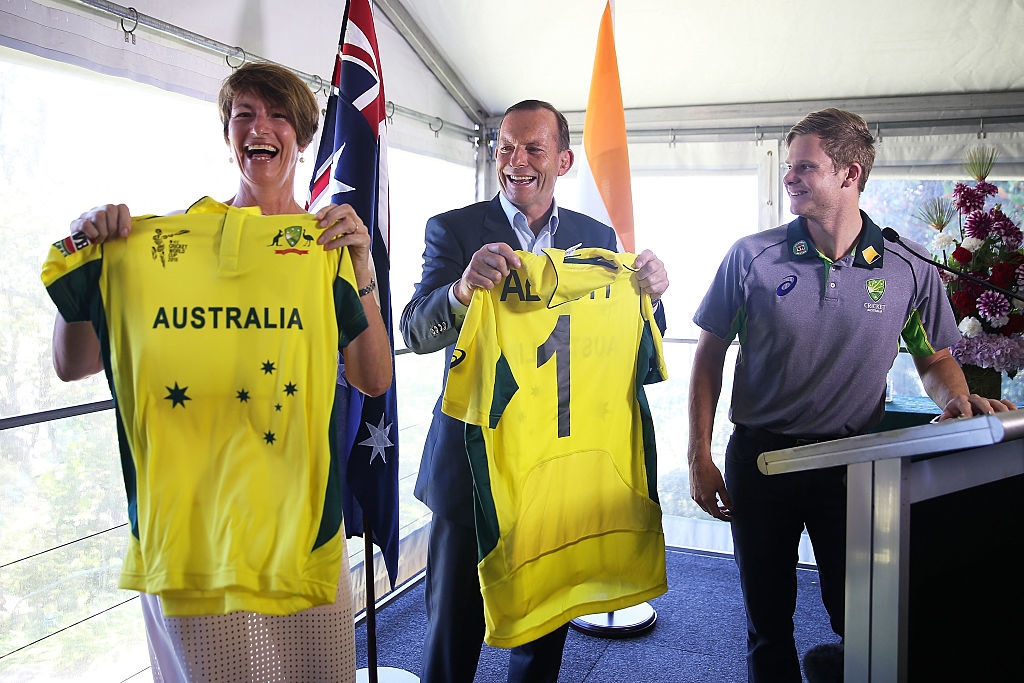 ...And the Indian cricket team.
And I'm sure the former prime minister wasn't being too political on the field when the Socceroos went up against Kuwait at the 2015 Asia Cup.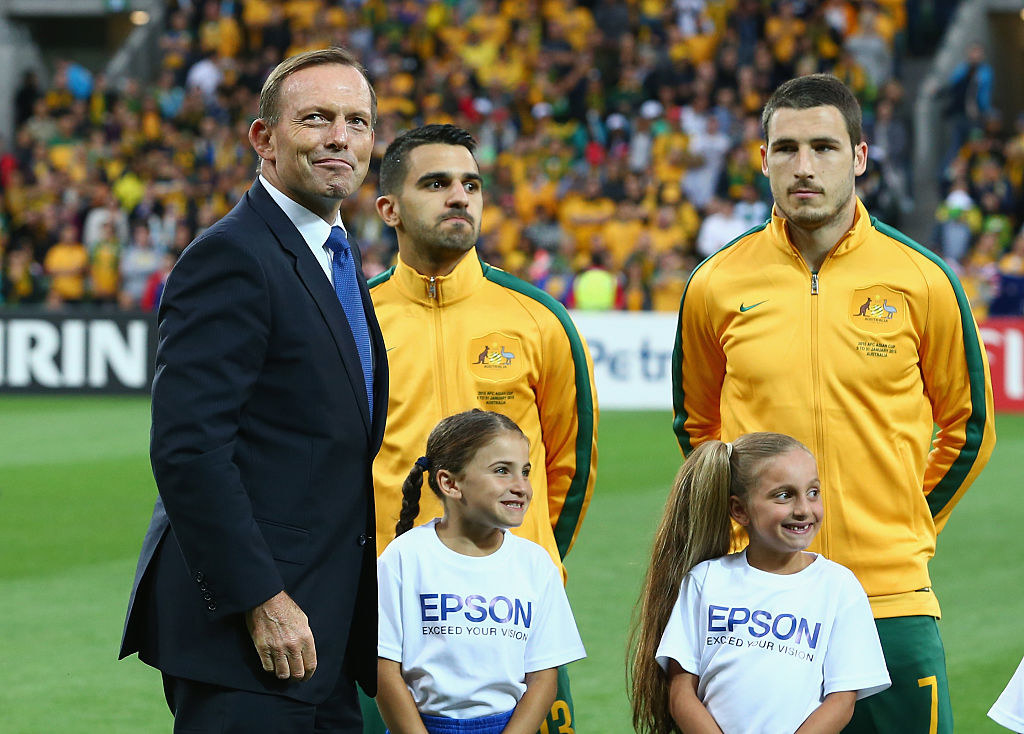 It's not like they put his name on a jersey.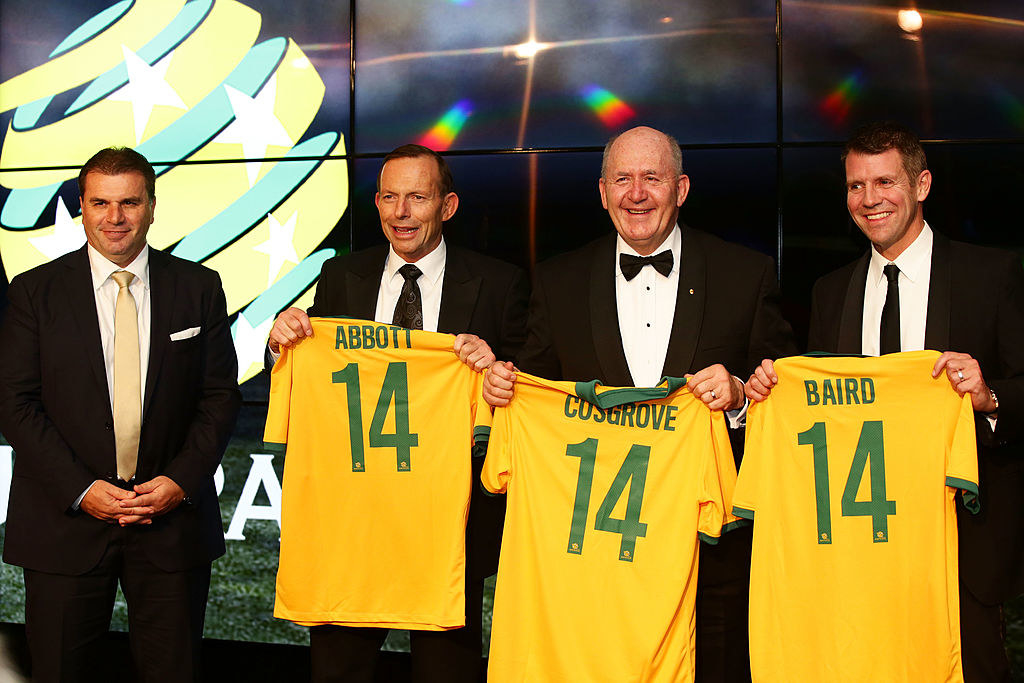 He's definitely not commentating the cricket on ABC radio here in 2014 for the Prime Minister's XI match.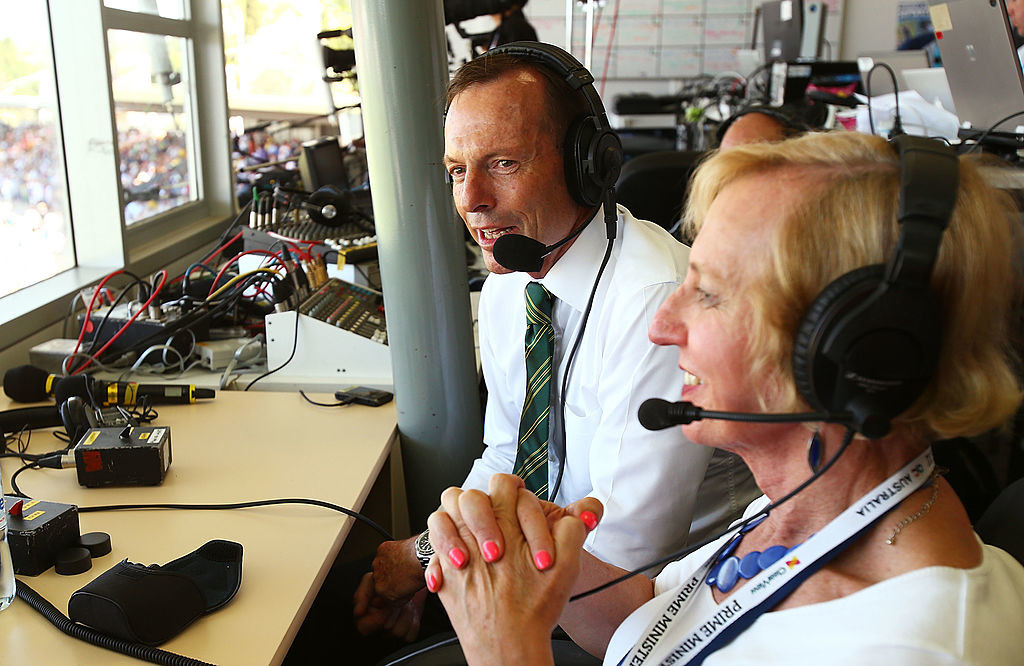 No, no, no. Politics and sport definitely never mix.