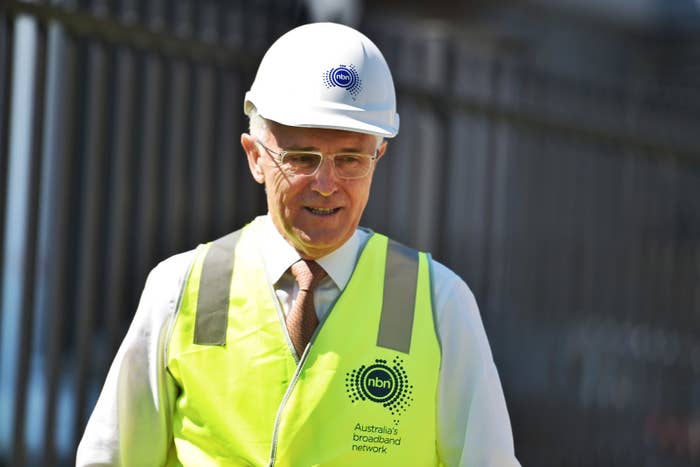 Prime minister Malcolm Turnbull's Point Piper mansion and the official Sydney residence of the PM in Kirribilli have both been connected to the National Broadband Network.

Officials in the Department of Prime Minister and Cabinet (PM&C) revealed in Estimates on Monday night that the prime minister's palatial home in Point Piper had been connected to the NBN via the hybrid-fibre coaxial (HFC) cable technology on December 8.
NBN has been struggling with connection issues, which has resulted in a doubling of complaints to the telecommunications industry ombudsman in the last year, and the Australian Competition and Consumer Commission (ACCC) has been examining customer complaints around connection delays for the NBN.

However, Turnbull, who was the minister responsible for the government's current policy until he took over as prime minister in 2015, had no issue connecting to the NBN.
Paula Ganley, first assistant secretary in PM&C, told Estimates on Monday night that the connection happened quickly and smoothly in December.
"We were in negotiations just to ensure that by connecting the NBN.... to make sure there would be no interruption to any of the security facilities or anything else when it was connected," she said.
"The connection went ahead quite quickly after that and it was on the 8th of December that the connection actually took place."
The prime minister also escaped the up-to nine-month delay in new connections to the NBN on the cable network instituted late last year. Ganley revealed the prime minister asked the department to make sure his connection went ahead.
"We were already in discussions when we were here last time with NBN because the prime minister asked us to make sure it was connected to Point Piper but our office just had to make sure that everything proceeded smoothly," she said.
The department had one discussion with NBN Co, and it took just one appointment to get his connection set up.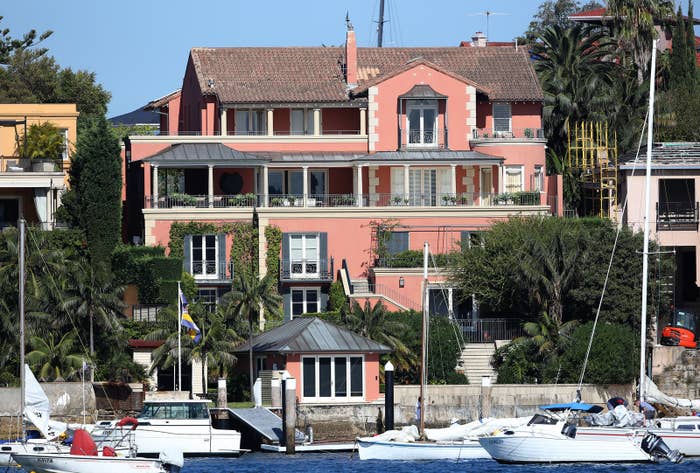 Both the Point Piper residence and Kirribilli House are on the highest speed tier plan on the NBN, that is 100 megabits per second download speed, and 40Mbps upload speed.
Taxpayers are picking up the bill for each, at $120 per month for Point Piper, and $95 per month for Kirribilli House.

When Turnbull was the shadow communications minister and was arguing against a full fibre-to-the-home NBN, he would often state that people had no great need for 100Mbps speeds.
"But the question is do households need to have – will they value, will they have any use for very high speeds of 100 megabits per second and higher and it's difficult to identify the applications that would need that," he said on ABC's 7.30 program in 2013. "Remember, to stream a high definition video, a high definition video requires six megabits per second so you've got to have a lot of them going simultaneously to get to 100[Mbps]"
Opposition leader Bill Shorten told the Labor caucus that whole suburbs of Sydney, Melbourne and Brisbane were having to make do with one quarter of this speed on the "second rate copper network".
"Mr Turnbull says that Australian businesses and families don't need a first rate NBN, but he's happy to use taxpayer money to look after his own suburb and make sure they do."
The Lodge in Canberra has yet to be connected to the NBN, Ganley said, but it will happen sometime between July and September this year using a fibre-to-the-curb technology.
This technology offers higher speeds than fibre-to-the-node because it uses more fibre instead of copper lines in the connection. Labor has called on the government to use more of this technology type, but NBN so far has stated only around 1 million of 12 million homes and businesses around Australia will be connected this way.
Ganley said the Lodge would also likely get the 100Mbps speed plan.
"I don't have the speed but I would say we would be looking at the same premium package for the Lodge," she said.

It comes as the Department of Communications released a report on Tuesday examining Australia's broadband needs.
The report claims that the maximum bandwidth requirement for Australian households in 2026 will be 49Mbps, and only 2% of households will need download speeds of 50Mbps or more to meet their peak bandwidth requirements.
Greens senator Jordon Steele-John said that the report was "comical" and was not reliable.
"There is no historical data on Australia's bandwidth requirements and therefore no real accurate predictions on what might be needed into the future; 24 hour trends are not reliable data sets for a decade-long prediction," he said in a statement.
"What the report fails to acknowledge, in basing its predictions on current uptake, is the extremely cost-prohibitive nature of the speed packages offered by the NBN and their ability to actually achieve those claimed speeds."