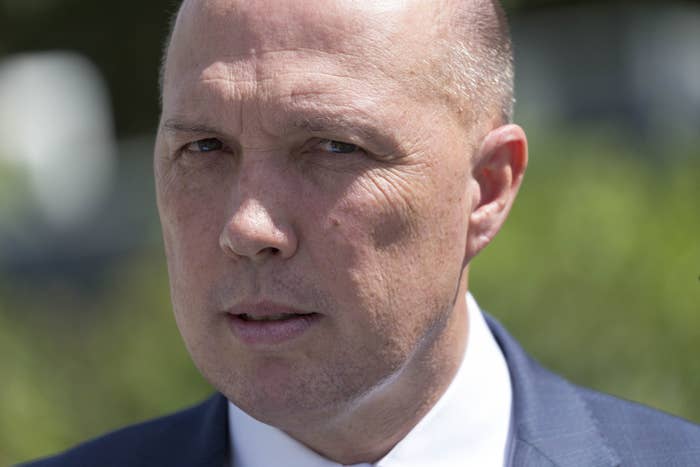 South Africa said it accepted Australia's retraction of comments made by home affairs minister Peter Dutton about the persecution of white South African farmers. However, Dutton says no such retraction was made.

Last month Australia and South Africa got into a bit of a dispute after Dutton reacted to Australian news reports about alleged torture, violence, and other threats faced by white farmers in South Africa.
Dutton asked his department for options to help bring white South African farmers to Australia under the refugee program, describing the situation faced by the farmers as "an horrific circumstance".
"They work hard, they integrate well into Australian society, they contribute and make us a better country, and they're the sorts of migrants that we want to bring into our country," he said.
"I hope we can settle some of these people. I think they will work hard. I think they desire to work hard, they want to educate their kids, and they want to provide for a safe and certain future, and we can provide for that in a country like ours."
The South African government responded by saying there was no such threat against white farmers, and criticised Dutton for speaking out in the media rather than via normal diplomatic channels.
Foreign minister Julie Bishop and prime minister Malcolm Turnbull were more circumspect in their language.
"You've asked me about the situation in South Africa," Turnbull said in March. "We have a very large South African community, Australians of South African ancestry, from every background, and they too make a phenomenal contribution to our very successful multicultural society."
Bishop commented on the murder rate, but did not specify white farmers.

"We closely monitor reports, for example, on murder rates and patterns across the country in cities and rural areas, and I know that our High Commission is very concerned that there were 19,000 murders reported in South Africa in 2017, and that's why our travel advice for South Africa reflects that," she said in March.
"The message that we urge upon the South African government is that they seek to ensure the security of all their citizens, and we certainly urge the South African government to ensure that any changes to land ownership, for example, are not disruptive to the economy, nor lead to violence."
These messages have been interpreted by the South African government as a retraction of Dutton's comments. In a statement issued yesterday, the foreign affairs minister Lindiwe Sisulu said she welcomed "Australian prime minister Malcolm Turnbull and foreign minister Julie Bishop's retraction of the comments made by their home affairs minister, Mr Peter Dutton, on the South African land redistribution process".
"We welcome the assurance by the Australian government as reported in the media that the comments made by their home affairs Minister are not in line with Australian immigration policy," she said. "We also welcome Australia's condemnation of the unfortunate comments by South African and other international organisations and leaders.
"We must emphasise, as we have stated before, that no one is being persecuted in South Africa, including white farmers. We call upon all non-governmental organisations to desist from spreading untruths and misleading information."

Dutton, however, reportedly rejected a suggestion that the Australian government retracted the comments.
"The [South African] statement does not accurately reflect the prime minister or minister for foreign affairs' position on this matter," Dutton's office said to Sky News. "There was no rebuttal of the words of minister Dutton."
BuzzFeed News has sought comment from Dutton, who said last month there had been "lots of outrage" from "some of the crazy lefties at the ABC, Guardian, and the Huffington Post" over his comments.