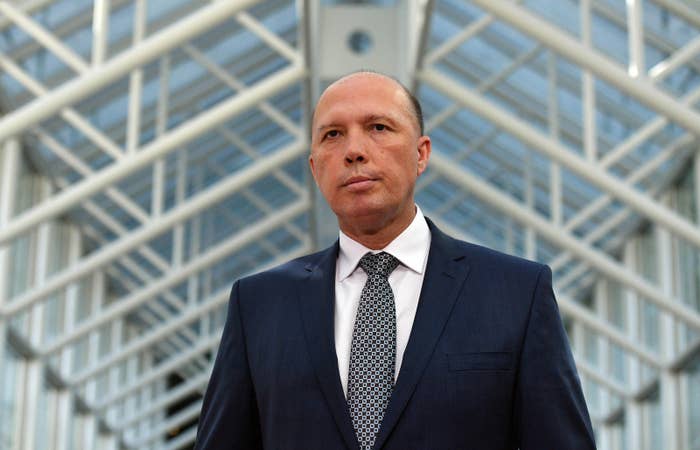 Greens senator Nick McKim has accused home affairs minister Peter Dutton of being racist, and displaying fascist tendencies over his call for white South African farmers to be settled in Australia, and for his combative approach to the media.

Last week, Dutton said that he had asked his department for options to help bring white South African farmers to Australia under the refugee program, in response to Australian conservative media outlets recently reporting violence and murder of white South African farmers in recent years.
On Sky News on Thursday, McKim, the spokesperson for the Greens on immigration, said that Dutton had "exhibited racism right through his public career", and also "exhibited some of the things we know through human history are associated with fascists".
"You think Peter Dutton is a fascist?" Sky News reporter Samantha Maiden asked.
"Yep," McKim responded.
He also said Dutton was "regurgitating speaking points" from white nationalist websites, and that the websites were now bragging about it.
BuzzFeed News asked McKim's office for evidence of this, and was pointed to two alt-right websites, the Daily Stormer, and The Dingoes.
The latter, an Australian website, said that Dutton had "revealed himself to be a true, pure-blooded dingo".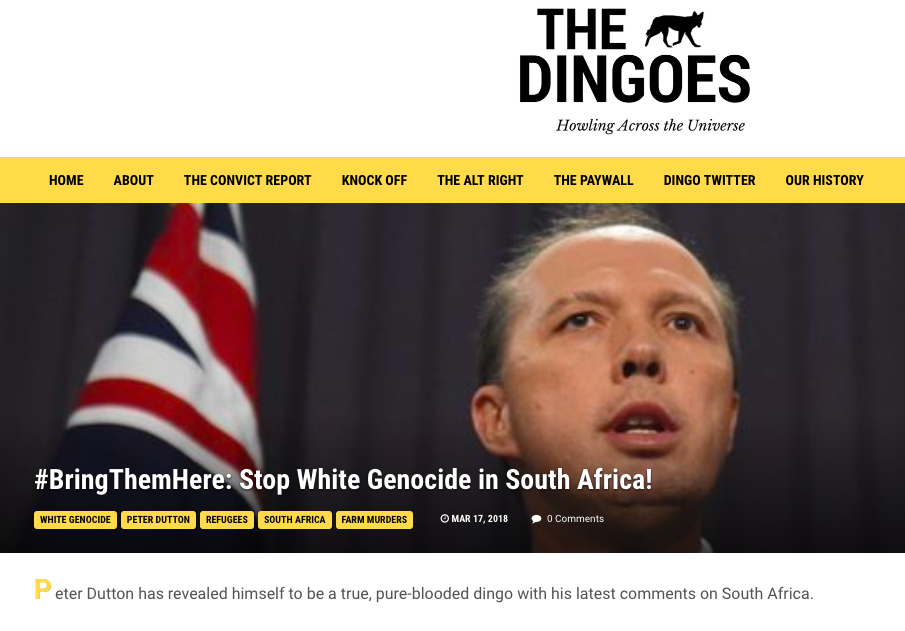 The Daily Stormer said that "you can always count on the dingoes to save the day. Or drink profusely and shitpost savagely".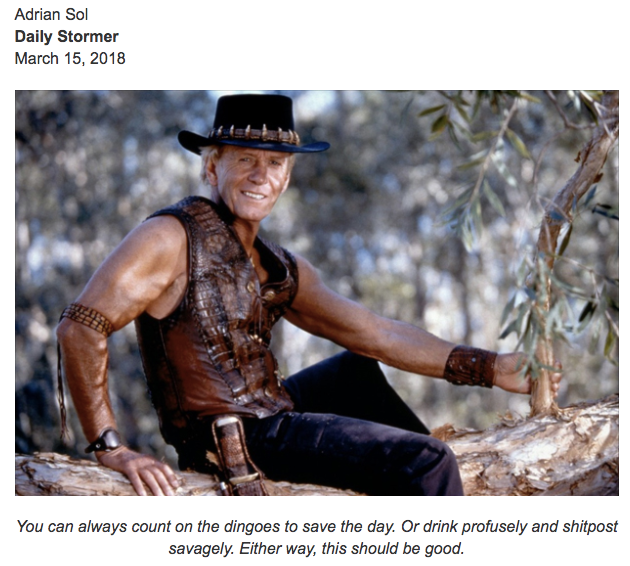 BuzzFeed News sought comment from Dutton's office in response to McKim's allegations, but did not hear back. That is possibly not surprising, given that Dutton has lashed out at media reporting on this issue.
On Thursday Dutton told 2GB radio there had been "lots of outrage" from "some of the crazy lefties at the ABC, Guardian, the Huffington Post ... [they can] can express concern and draw mean cartoons about me and all the rest of it".
"They don't realise how completely dead they are to me," he said.