Far-right politician Pauline Hanson's burqa stunt in parliament last week will incite more terror attacks on Australia, Greens senator Sarah Hanson-Young has claimed.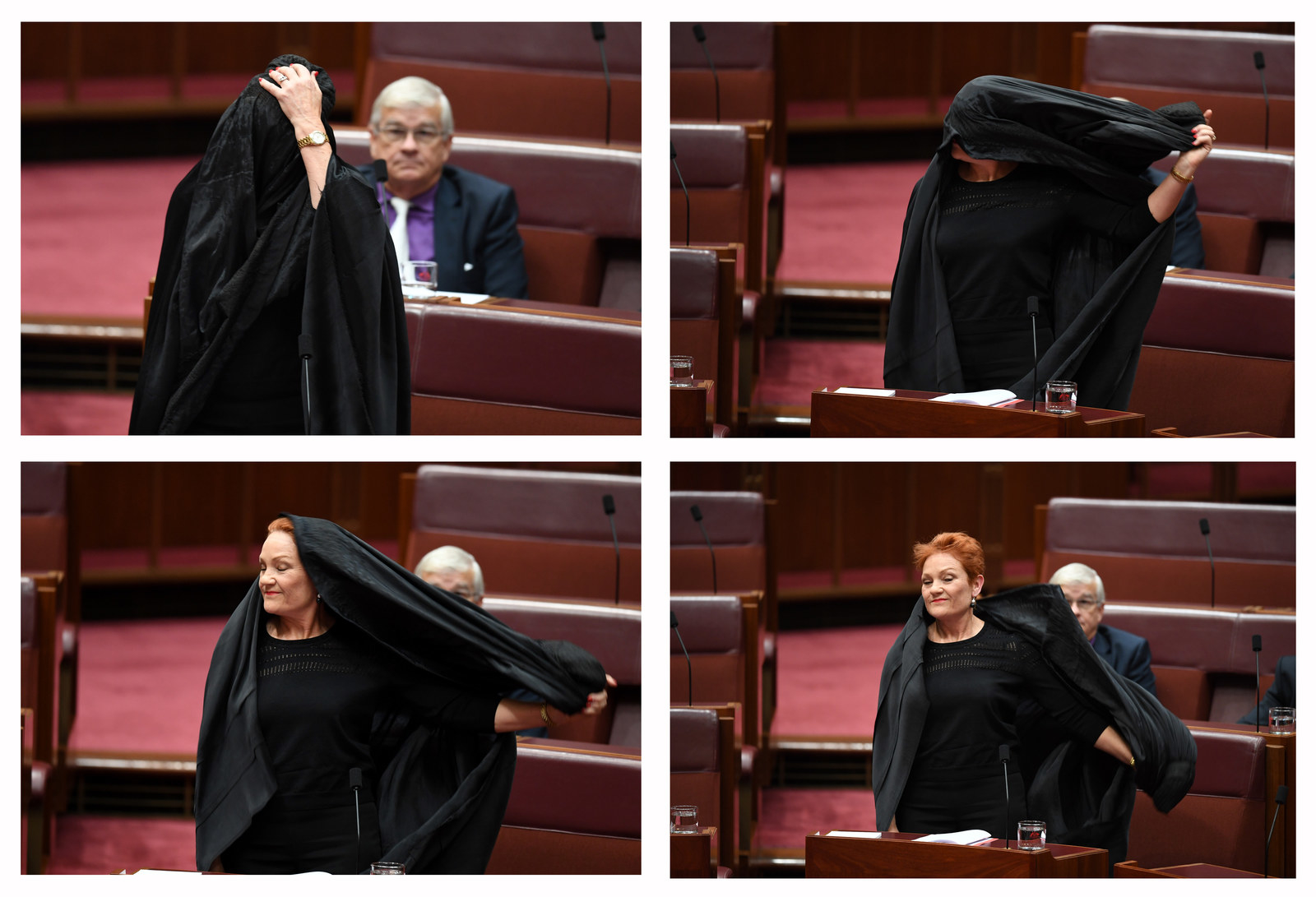 Last week, Hanson walked into the Senate chamber dressed in a burqa in a stunt aimed at protesting the wearing of the religious garb. She was widely condemned by the government, Labor and the Greens.
In a debate between Hanson and Hanson-Young on Seven's Sunrise program this morning, Hanson-Young said the stunt would encourage more violence in Australia.
"The next attack in Australia will be on your head, Pauline," Hanson-Young said.
Hanson-Young added: "I think what Pauline did last week was an absolute disgrace ... I'm very concerned it flies in the face of official advice from our security and intelligence agencies who have said very, very clearly that acts and stunts like this only serve to incite more violence and hatred from both sides, actually, extremists on both sides."
Hanson-Young said that security and intelligence experts believe Hanson's efforts will be used to promote extremism, and will put the entire country at risk.
"You're doing ISIS' work for them."
Today's Newspoll puts One Nation's vote up 1%. One Nation is crowing about this, however the increase may be statistically insignificant, as Newspoll has a 3% margin of error.
Hanson said she didn't take credit for the polling, but said that the debate about banning the burqa was one Australia needed to have.
"I proved a point last week," she said. "There is no requirement for dress code for parliament. When we go to vote, the vote is taken on facial recognition. It shouldn't be on the floor of parliament in the first place. It is a security risk. I wasn't checked through."
Hanson-Young correctly pointed out that this was incorrect.
Hanson was in a secure area within parliament, where you first have to be identified in order to enter.
Journalists, staffers and others carry photo ID that they must swipe in order to gain entry to that part of the building. Senators and MPs have special identifying pins, and it was this pin Hanson had attached to her burqa.
Additionally, it has been confirmed that Hanson was escorted from her office to the Senate, so at no time was security unaware of who was under the burqa.
"Everyone knew it was you," Hanson-Young said.
Yesterday prime minister Malcolm Turnbull released the government's strategy document for protecting crowded places from acts of terrorism.
The guide is designed to help councils, shopping centre operators, and other groups responsible for managing outdoor public spaces, to fortify those areas to prevent terror incidents similar to the attack in Barcelona last week.
Turnbull has said this will mean many more security bollards installed in public areas around Australia.