Police Are Trying To Remove Asylum Seekers From The Manus Island Detention Centre
Asylum seekers in the now-closed Manus Island detention centre said police have entered to try to force them out.
by
,
,
,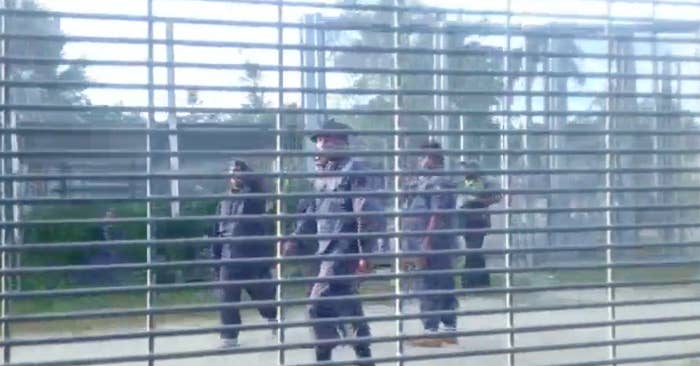 Police have entered the closed Manus Island immigration detention centre and have demanded the remaining asylum seekers in the centre move out.

The Papua New Guinea government shut the facility down at the end of October, but over 400 men have remained in the centre, refusing to move to another centre set up to house them because they feel their safety is at risk.
They have had no food, water or electricity supplied to them by PNG or Australia for weeks.
The Australian government maintains the accommodation is ready for refugees, but drone footage published by SBS show barren sites with ongoing construction work.
Refugees held at the centre have also said that PNG police are attempting to confiscate their phones.
Shamindan Kanapadhi, a Sri Lankan Tamil refugee, told BuzzFeed News that the PNG police officers were "destroying everything" in the centre.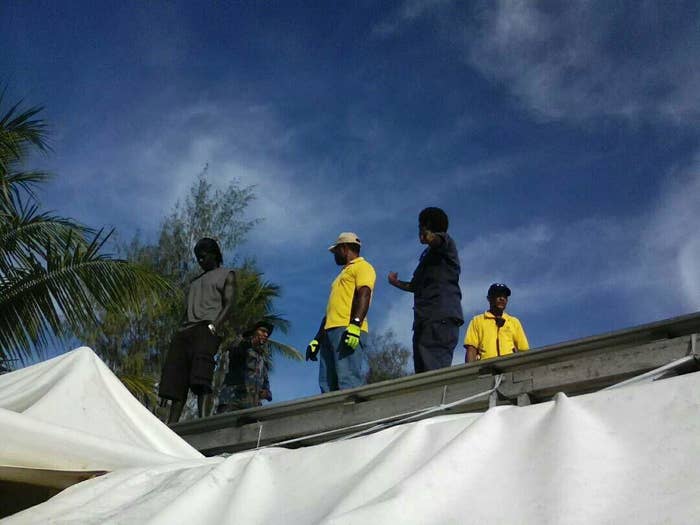 "The immigration [department] and police are destroying everything even the food and water we still manage to have," he said.

"People who tried to take videos, they threw stones on us. We don't know what to do. We are innocent people in fact we don't have anything in our hands.
"We are powerless, we are armless but they are using weapons and destroying everything."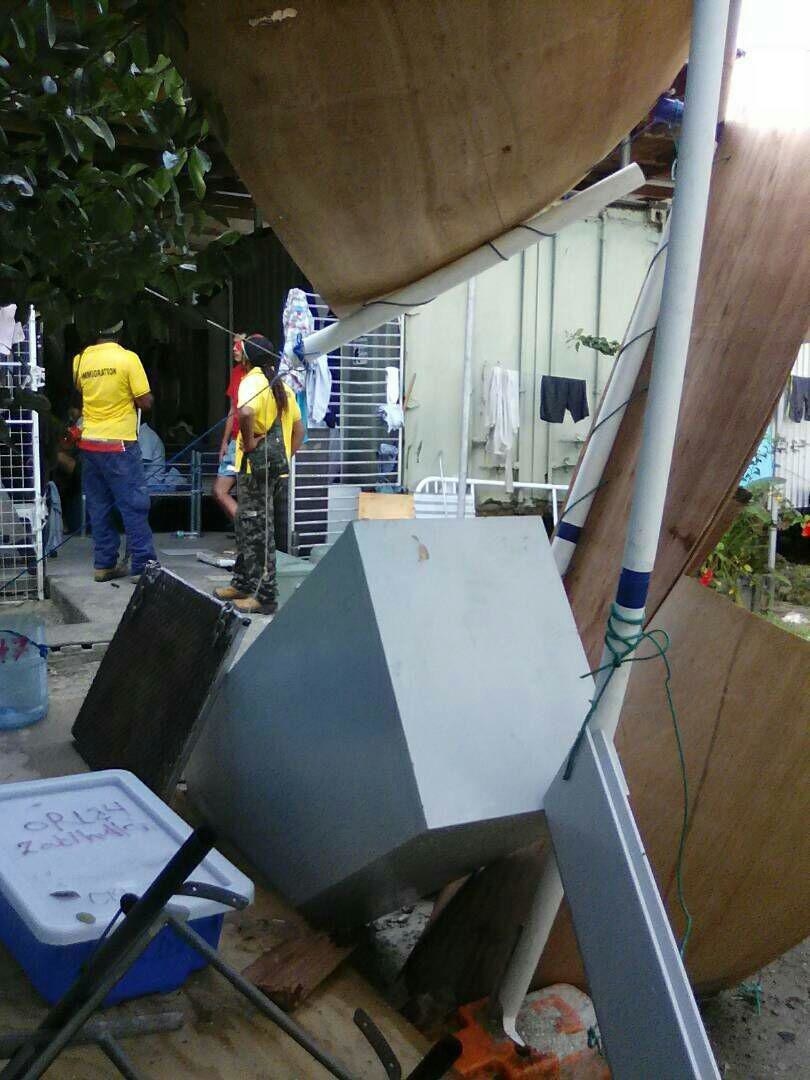 Detainee Behrouz Boochani, who is also a journalist, tweeted that police are "taking the phones and are very aggressive."

Boochani was reportedly arrested by PNG police early on Thursday afternoon.
Immigration minister Peter Dutton told radio 2GB it was "outrageous" that the detainees refused to move to the new centre.

"There is a police operation up on Manus at the moment, obviously we're very keen for people to move out ... I think it's outrageous that they're still living there, they're living there in squalor, the Australian taxpayer paid $10 million for a new facility. But ultimately it's up to the PNG police.
"They think by staying they're going to exert pressure on us ... under no circumstances will these people be coming to Australia."

Dutton said that the new facilities were not a jail.
"They're not locked up, they can come and go. They mix in the community. The Australian taxpayers have been extremely generous. It's like the tenant that won't move out of the house when you've built them a new house to move into."
He said the only difference between the old centre and the new centre was that detainees had to make their own food.
At a press conference on Thursday, prime minister Malcolm Turnbull said the government would "not be pressured" into taking the asylum seekers.
"There are alternative facilities that have been made available with food, water, security, medical services. They're all ready, and several hundred have already moved," he said.
"They think this is some way they can pressure the Australian government to let them come to Australia. Well, we will not be pressured."

Shadow immigration minister Shayne Neumann said that the opposition agrees with the government that the men should move into the new facility.
"Labor accepts that the former Manus Island RPC has closed as the result of a decision of the Supreme Court of PNG," he said in a statement.
"The men at the closed centre need to relocate to alternative accommodation – such as East Lorengau – to access security, health and welfare services."
Labor has called on the Australian government to secure a third country settlement arrangement such as that already offered from New Zealand which the Australian government has already rejected.