Australian prime minister Malcolm Turnbull spoke to US president Donald Trump for 30 minutes on Wednesday morning about the situation in the Korean Peninsula.
The call came just days after a suspected nuclear weapons test was detected in North Korea and the pair spoke about the threat from the North Korean regime.
In a press conference in Parliament House on Wednesday, Turnbull said that North Korea, ISIL in the Philippines, and Hurricane Harvey were the focus of his call with Trump.
"It was a very good call, very warm discussion, very constructive. Naturally we focused on the threat posed by North Korea," he said.

"We are absolutely of the one mind in condemning this reckless conduct. We discussed the importance of the full enforcement of the current sanctions regime and the importance of additional sanctions which, of course, are under consideration at the moment, being imposed in the future," he said.
Turnbull would not go into the full detail of the conversation, but said China holds the biggest lever to resolve the situation with economic sanctions placed on North Korea.
"Everybody wants to get this dangerous situation resolved, bring this reckless, dangerous, provocative regime to its senses without conflict. A conflict would be catastrophic, everyone understands that," he said. "And the best avenue to achieve that, that we can see, is continued enforcement of strong economic sanctions, and, of course, the country with the biggest lever in that regard is China."
It is the first time the pair have spoken on the phone since the transcript of their infamous first phone call was leaked to The Washington Post last month.
The transcript pointed to the call being much more heated than either leader had originally claimed, with Trump at one point saying "this is crazy" in relation to honouring an Obama-era agreement with the Turnbull government to transfer up to 1,200 refugees from Manus Island and Nauru detention centres to be resettled in the United States.
At the end of the call, in relation to Australian support for the US in North Korea and Syria, Turnbull reportedly stated: "You can count on me. I will be there again and again."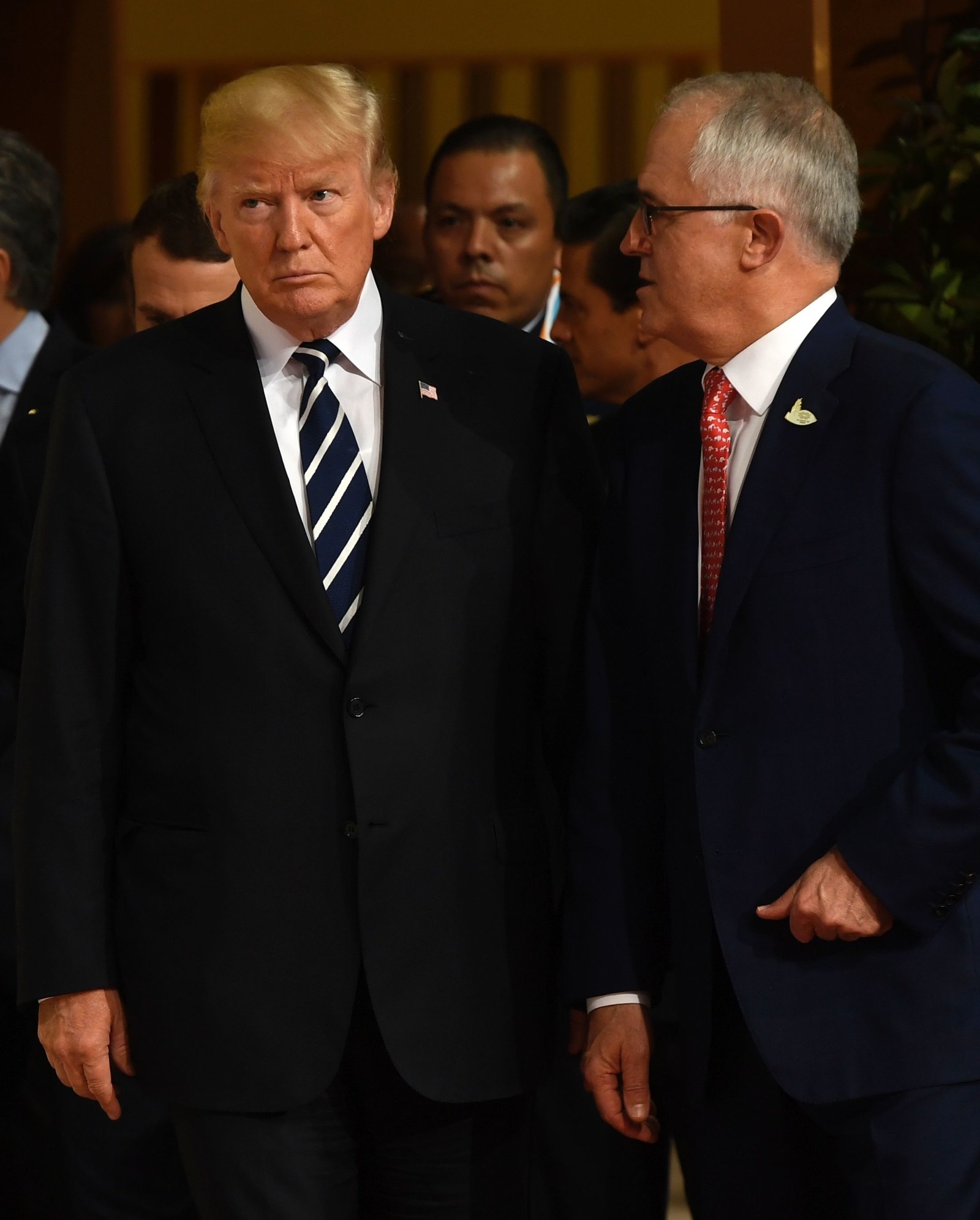 Labor leader Bill Shorten has also announced that he will travel to South Korea and Japan later in September to discuss the security situation with North Korea and bilateral relations with Japan and South Korea. He will be joined by shadow foreign affairs minister Penny Wong.

Shorten and Wong said in a statement that the trip is aiming to demonstrate bipartisan support for the Republic of Korea and Japan and that a change of government in Australia (not due for two years) will not affect Australia's support for the two nations.
Defence minister Marise Payne is travelling to Seoul today to take part in the Seoul Defence Dialogue.