1.
We finally discovered the perfect antonym for the word erotic.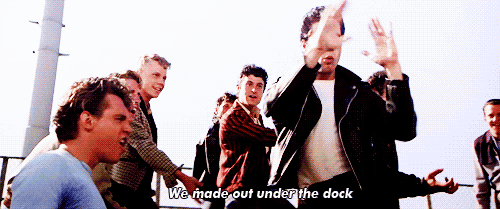 2.
Pink Jacket emotively singing into a banana about a relative stranger's summer romance.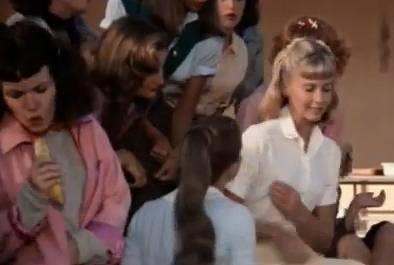 3.
John Travolta combing his hair while sharing a casual, choreographed dance with 12 of his closest buds.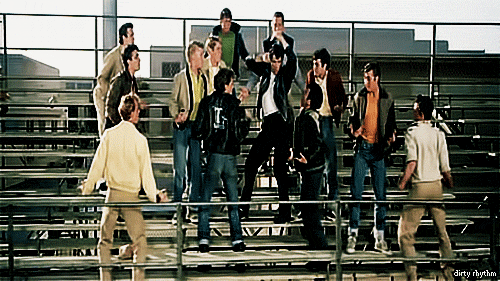 4.
Not everybody feels the need to sing when they want to feel their feelings.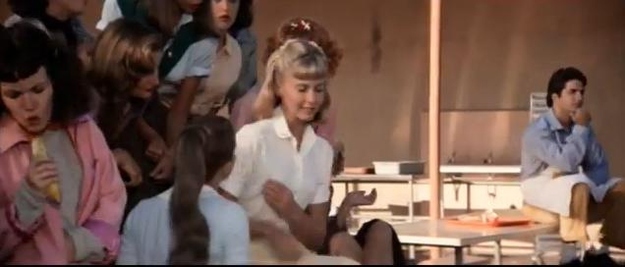 5.
"We stayed up 'till 10 o'clock!"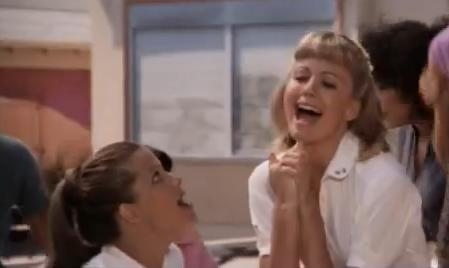 6.
Not to be a square, but it's called respect for school property and you "ladies" certainly do not have it.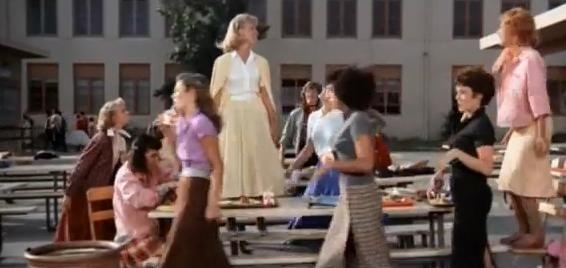 7.
John Travolta actively choosing to dance like a chicken.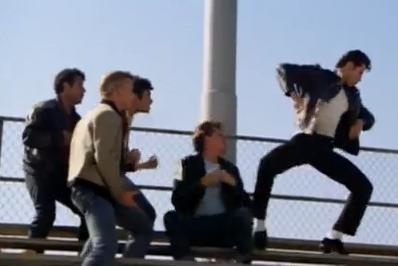 8.
"I have just as much right to paddleball as you ladies have to sing and dance."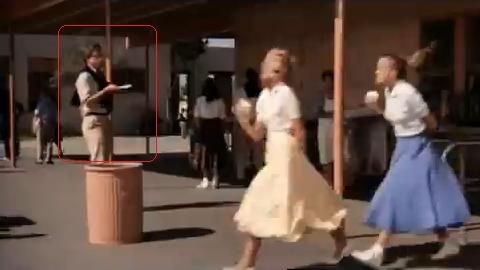 9.
Summer relationships warrant a skip. Half a year a gallop. A full year? Two words: pilot license.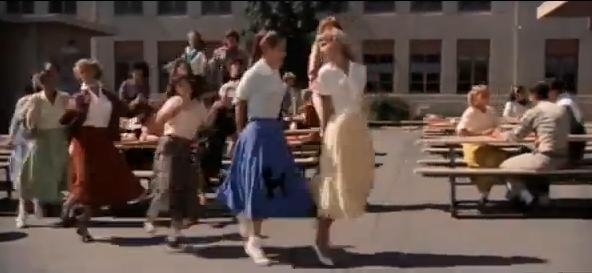 10.
This is not a proportionate response to remembering something.