Pedro Pascal has proven to be one of the best actors on television right now. His career spans decades and is filled with amazing credits in both film and television working alongside some of the biggest names in Hollywood.
If you have never seen him as anything other than as his characters onscreen, you're in luck. I've compiled 10 of my favorite moments from interviews that make me laugh out loud and prove Pedro Pascal is one of the coolest celebrities out there.
1.
Pedro on The Tonight Show with Jimmy Falllon talking about using his CGI lasso for The Kingsmen: Golden Circle because he was terrible with a real lasso: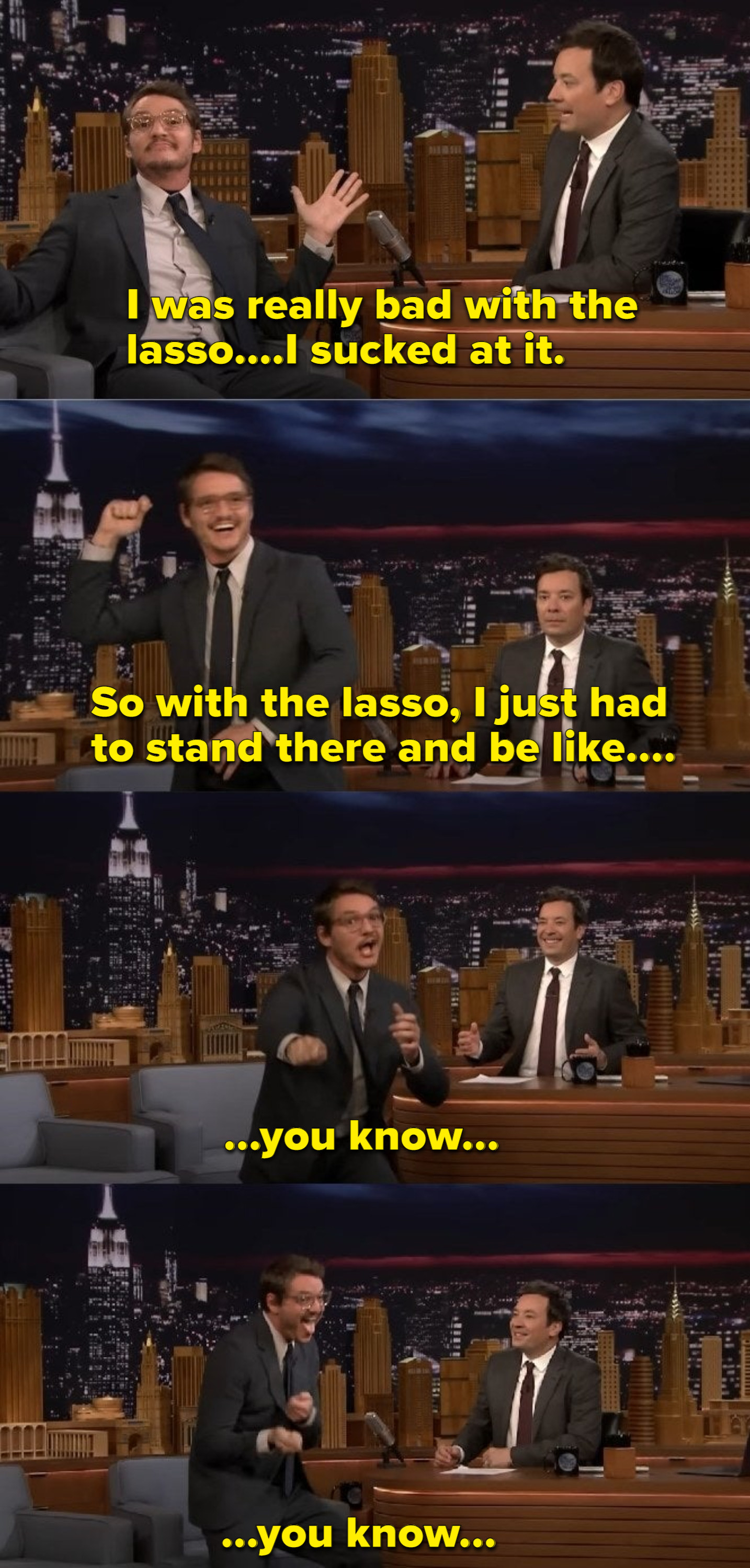 3.
Pedro and Taron talking about what kind of drunk they are:

4.
Being a GoT fan and having to spoil the fourth season so he could audition for it:

7.
Pedro Pascal made up the voice for his "Wake Up" SNL skit and said it all started on The Last of Us set:

8.
Pedro being honest about what he learned on set of The Last of Us: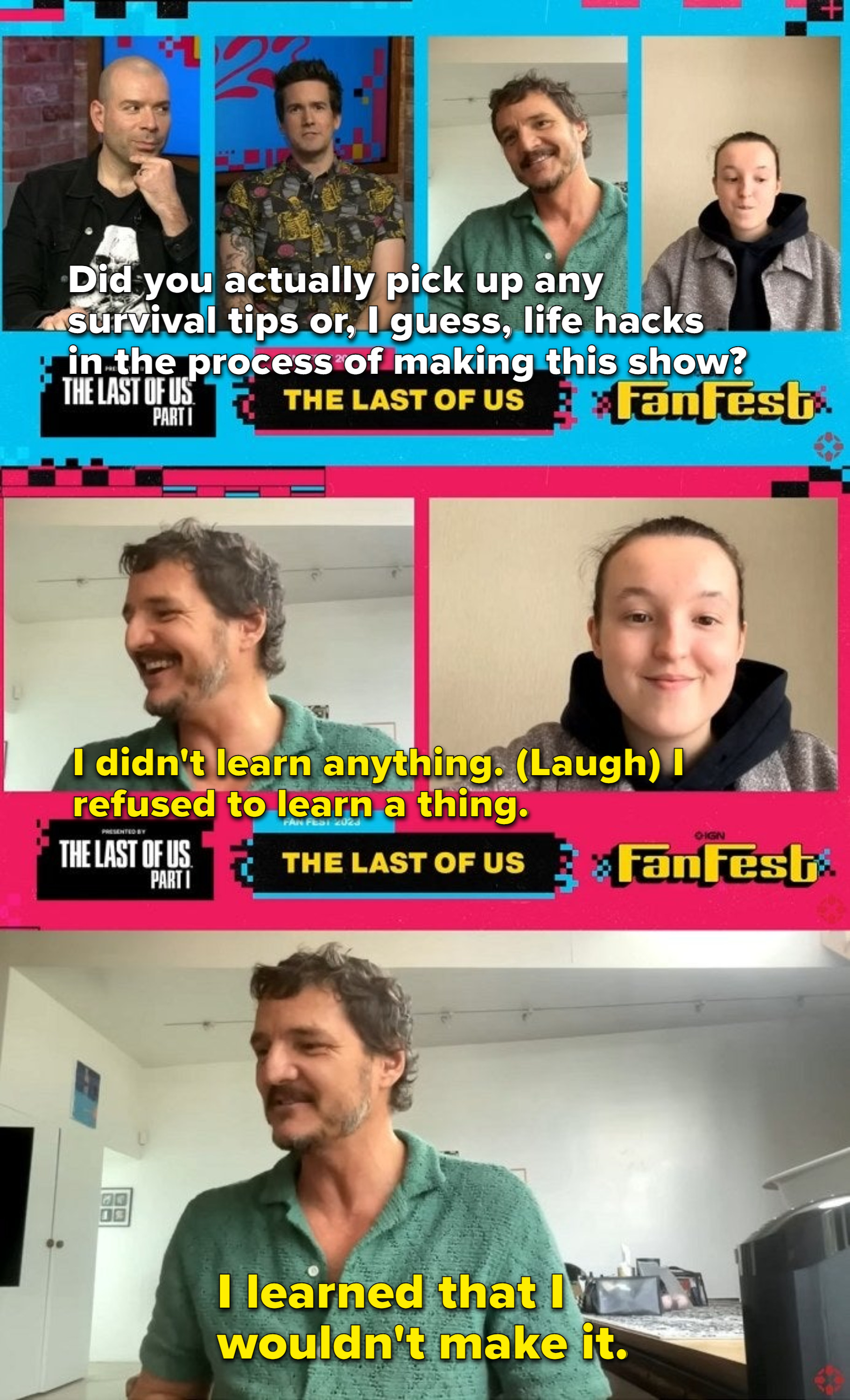 9.
Sneaking up to Taika Waitiki in the middle of an interview like the ninja he is: