We're only a couple of weeks away from Barbie finally hitting theaters. As such, the cast members have been out in full force promoting the film, which stars Margot Robbie and Ryan Gosling as Barbie and Ken.
They're joined by a series of actors like Issa Rae, Emma Mackey, Kate McKinnon, Simu Liu, Kingsley Ben-Adir, and Ncuti Gatwa playing other Barbie and Ken dolls, as well as America Ferrera and Will Ferrell playing some of the few human characters.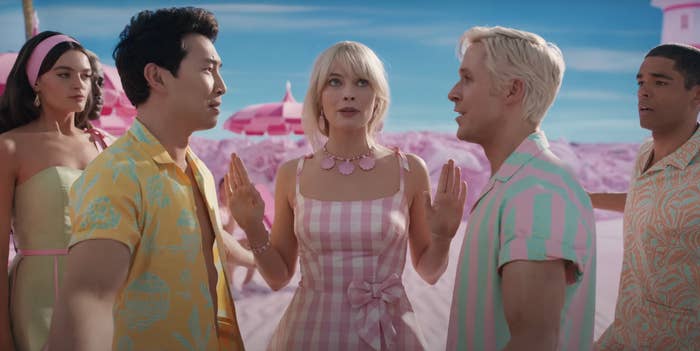 While much is known about Margot and Ryan's Barbie and Ken, less is known about the other dolls in Barbie's Dream Land, particularly the dolls played by LGBTQ+ actors. Fortunately, three openly LGBTQ+ actors playing Barbies and Kens — Hari Nef, Alexandra Shipp, and Scott Evans — recently appeared on the cover of Out Magazine where they opened up about bringing LGBTQ+ representation to iconic characters.
As the film's director Greta Gerwig told Out: "There's no way we could have told this story without bringing in the LGBTQ+ community, and it was important for us to represent the diversity that Mattel has created with all of the different Barbies and Kens that exist today."

Hari Nef's Barbie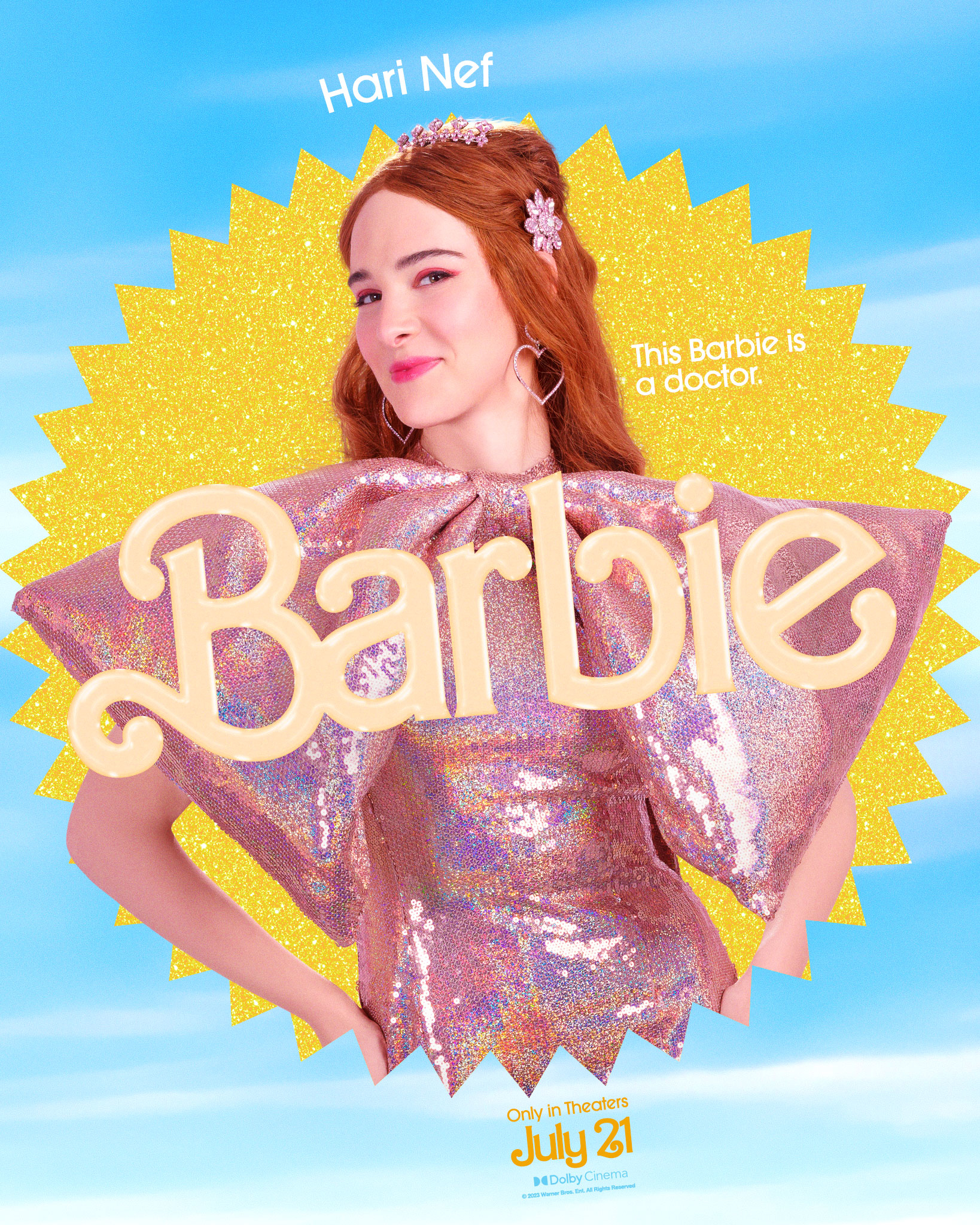 On the poster, Hari Nef plays Doctor Barbie, but this doctor is not a human character. She's a doll.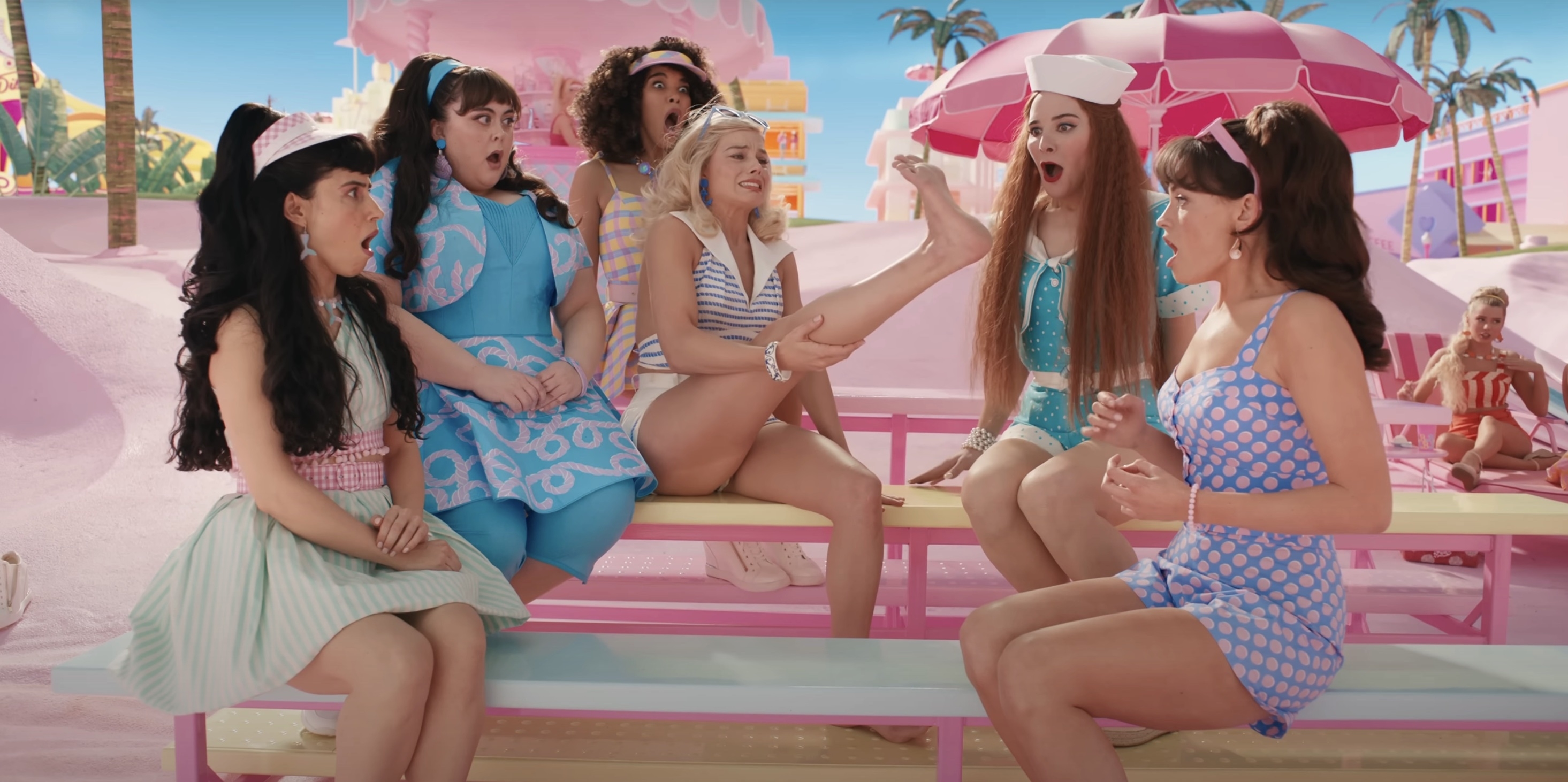 "Barbies are Barbies, they're not human women. They're dolls. They don't have genitalia," she told Out, noting that one of the film's executive producers, David Heyman, didn't know Hari is a trans woman when she first auditioned.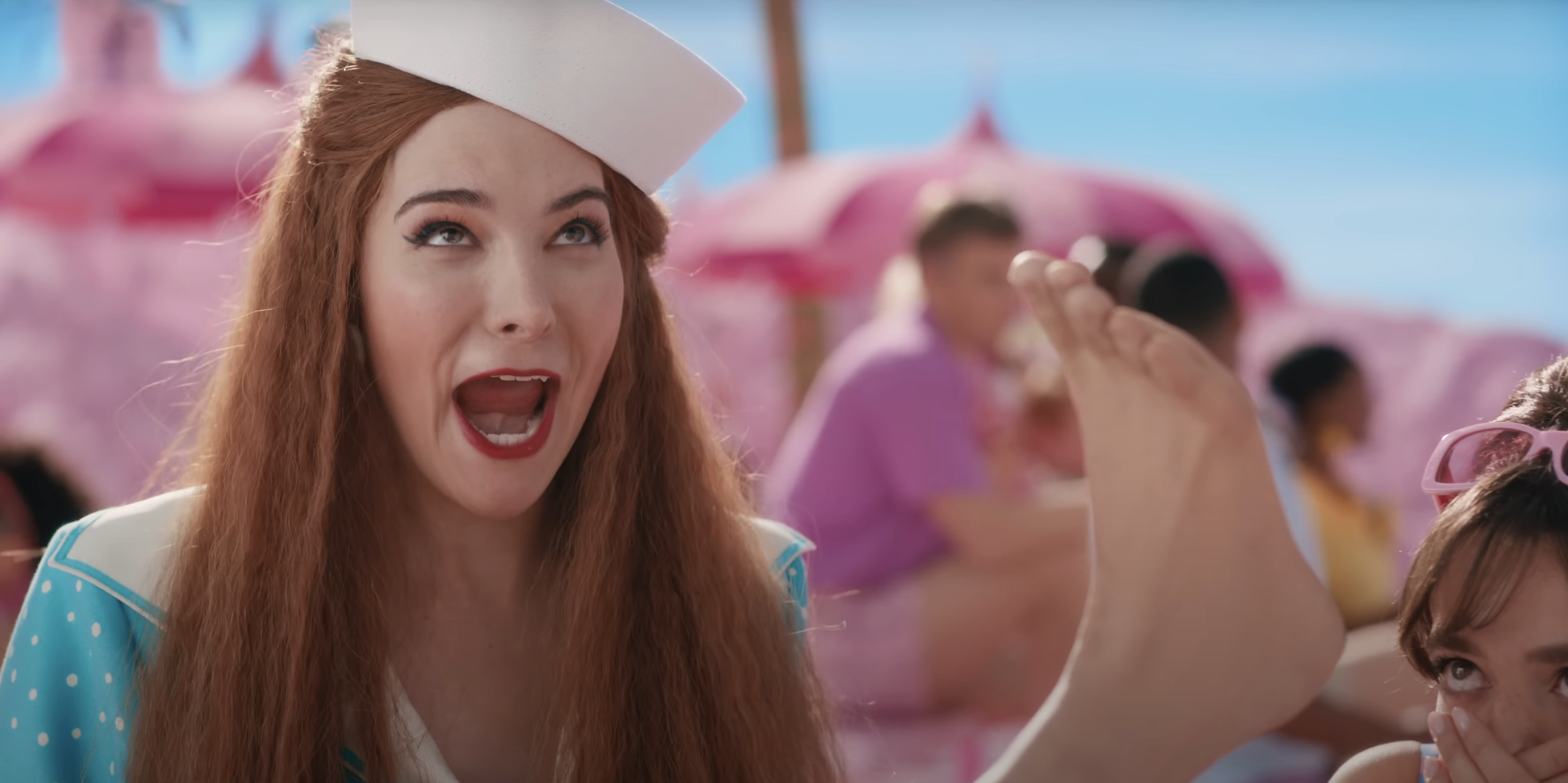 "He just knew that I got the tone of what they were going for," she said. "It's probably positive for Mattel to include me in this because we're trying to show all different kinds of Barbies, but that's not why I got the role. I got the role because I fit the role. To be honest, I don't look much different in the movie than the Barbies that I had when I was a kid."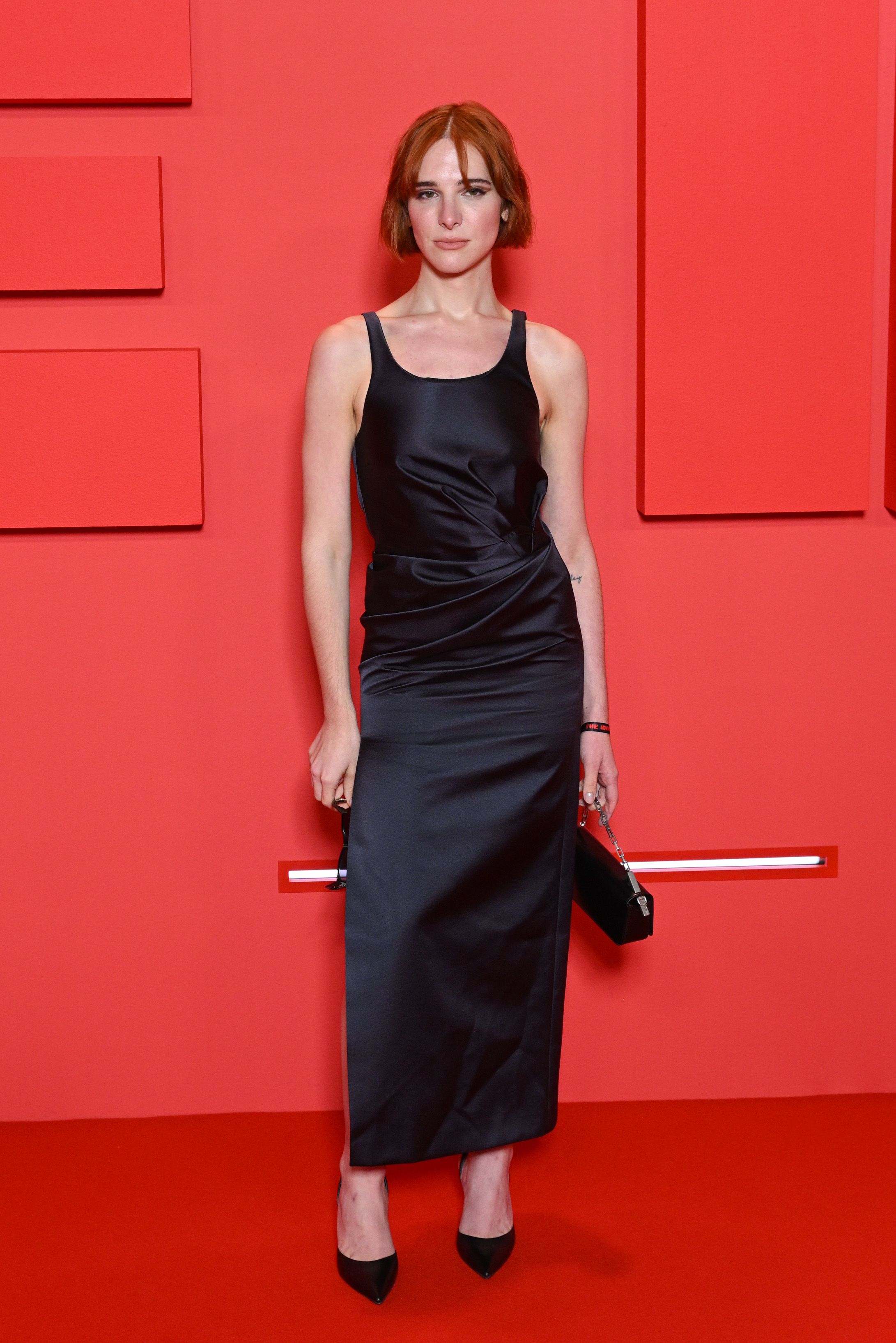 While Out noted Hari wasn't cast as "Trans Barbie," Hari believes the film offers an encouraging sentiment for trans women.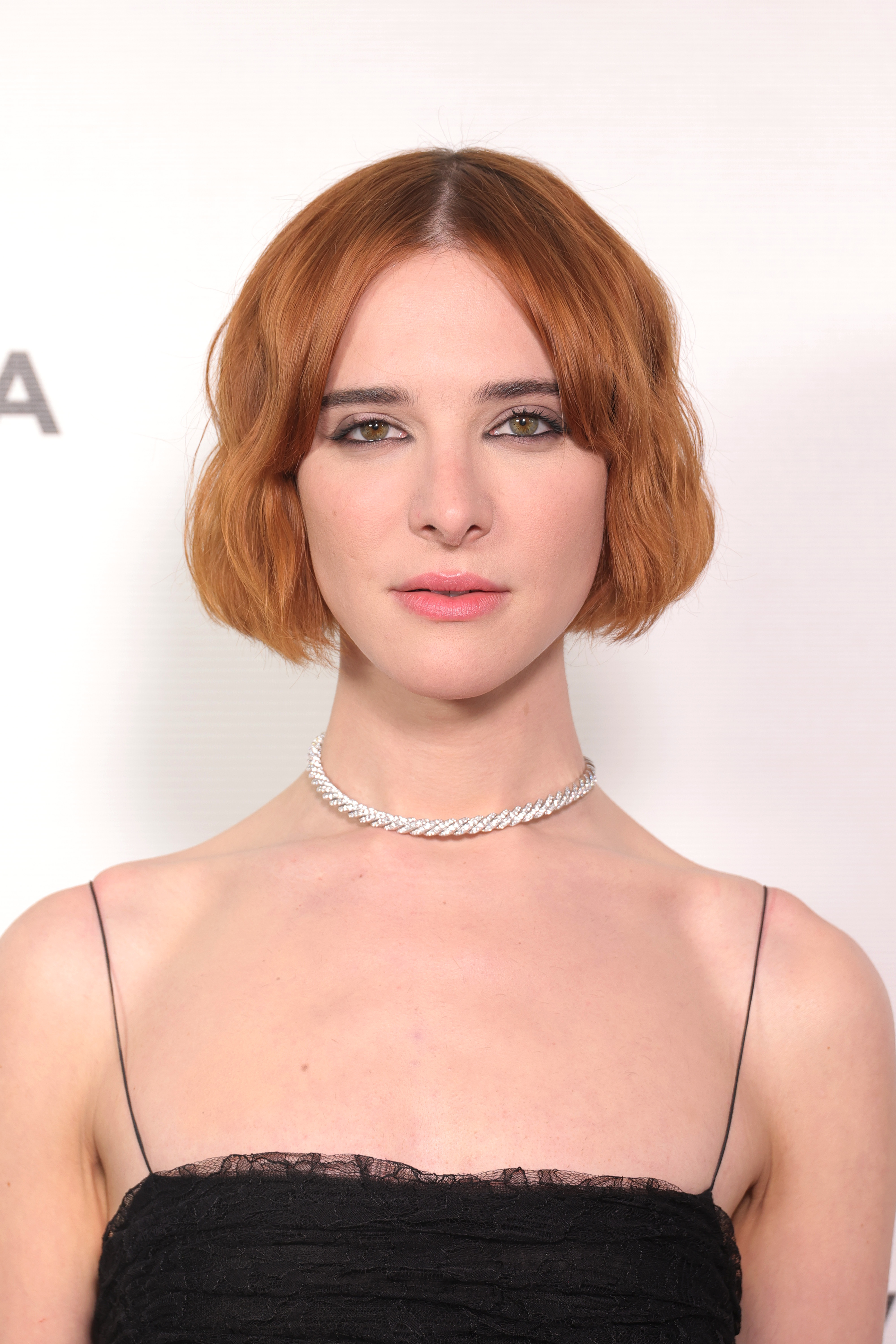 "As much as there's a celebration of femininity and being a girl in this [movie], I think there's also an encouragement of letting go of the checklist we ascribe to living and living your life and being in your body your way, on your own terms," she said. "The best that we can do as women, as trans women, is be there for each other and take ourselves at face value, without relying on the green light from someone or anyone else."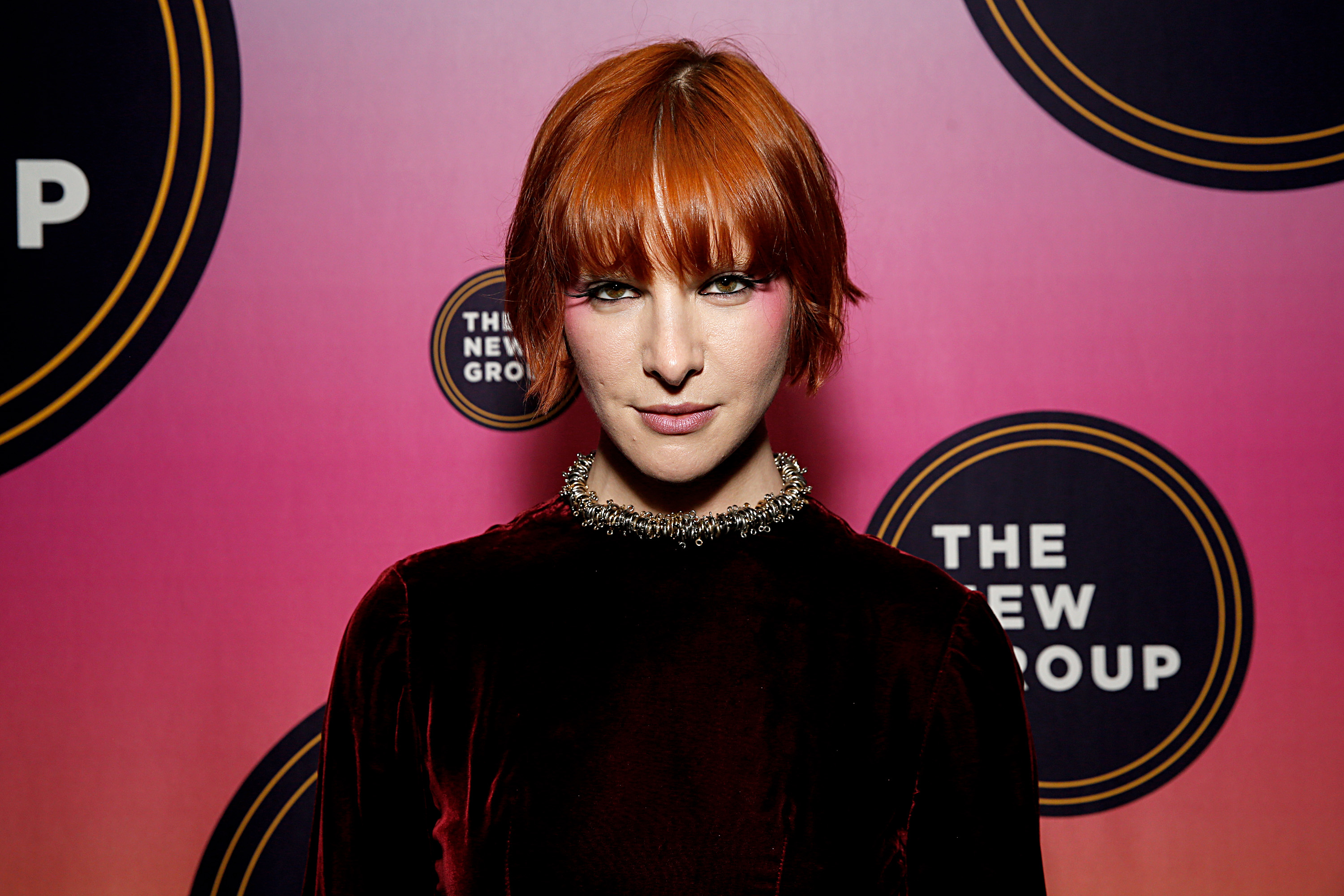 Alexandra Shipp's Barbie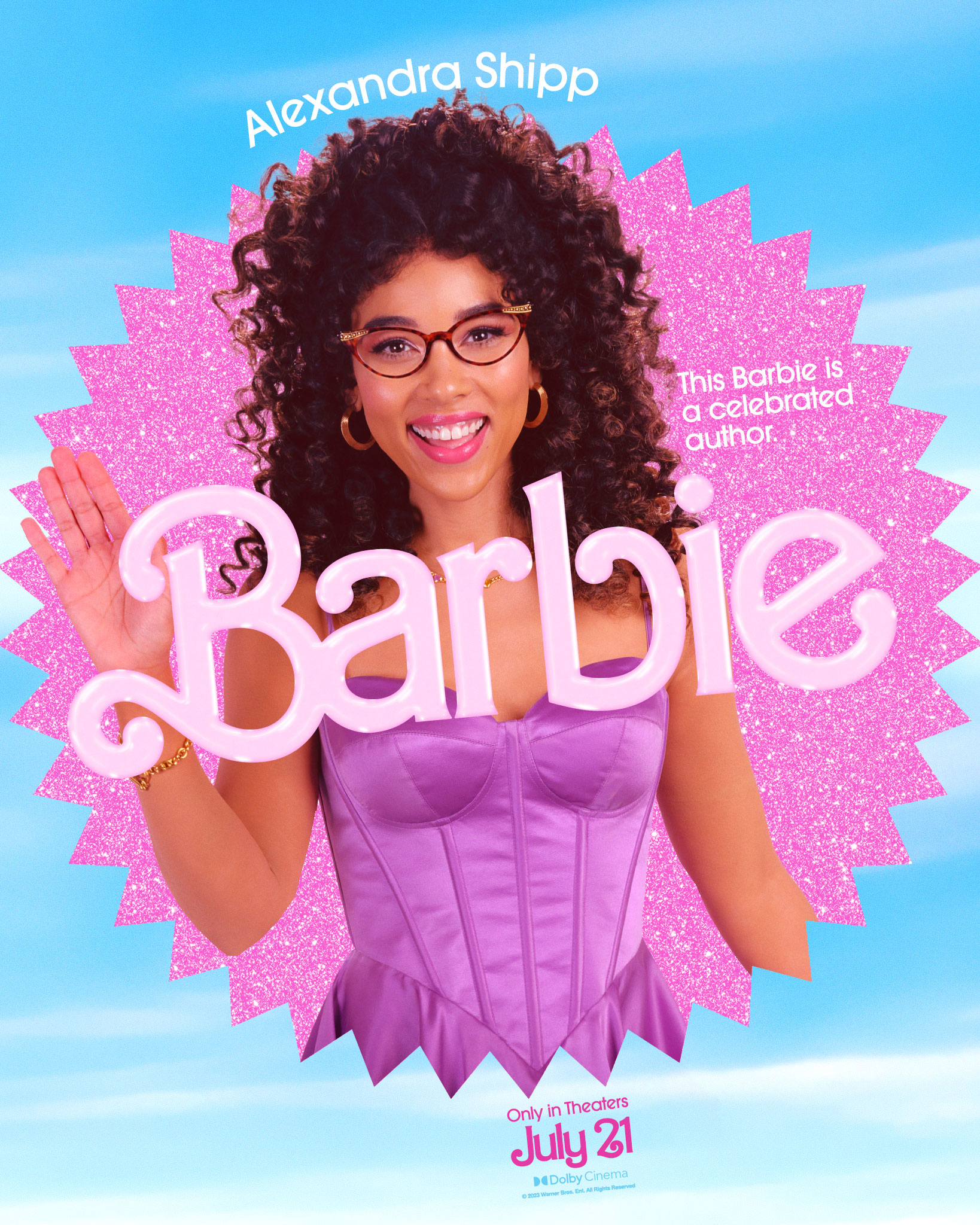 Though Alexandra Shipp didn't specifically tell Out if her Barbie, who's an author, identifies as LGBTQ+, she said having dolls played by actors of various identities was important. She is also among the actors of color cast as dolls in the film.
"When we wipe the slate clean, when we take away all the other stuff, and we just talk about identity and representation, we can do and be anything," Alexandra told Out.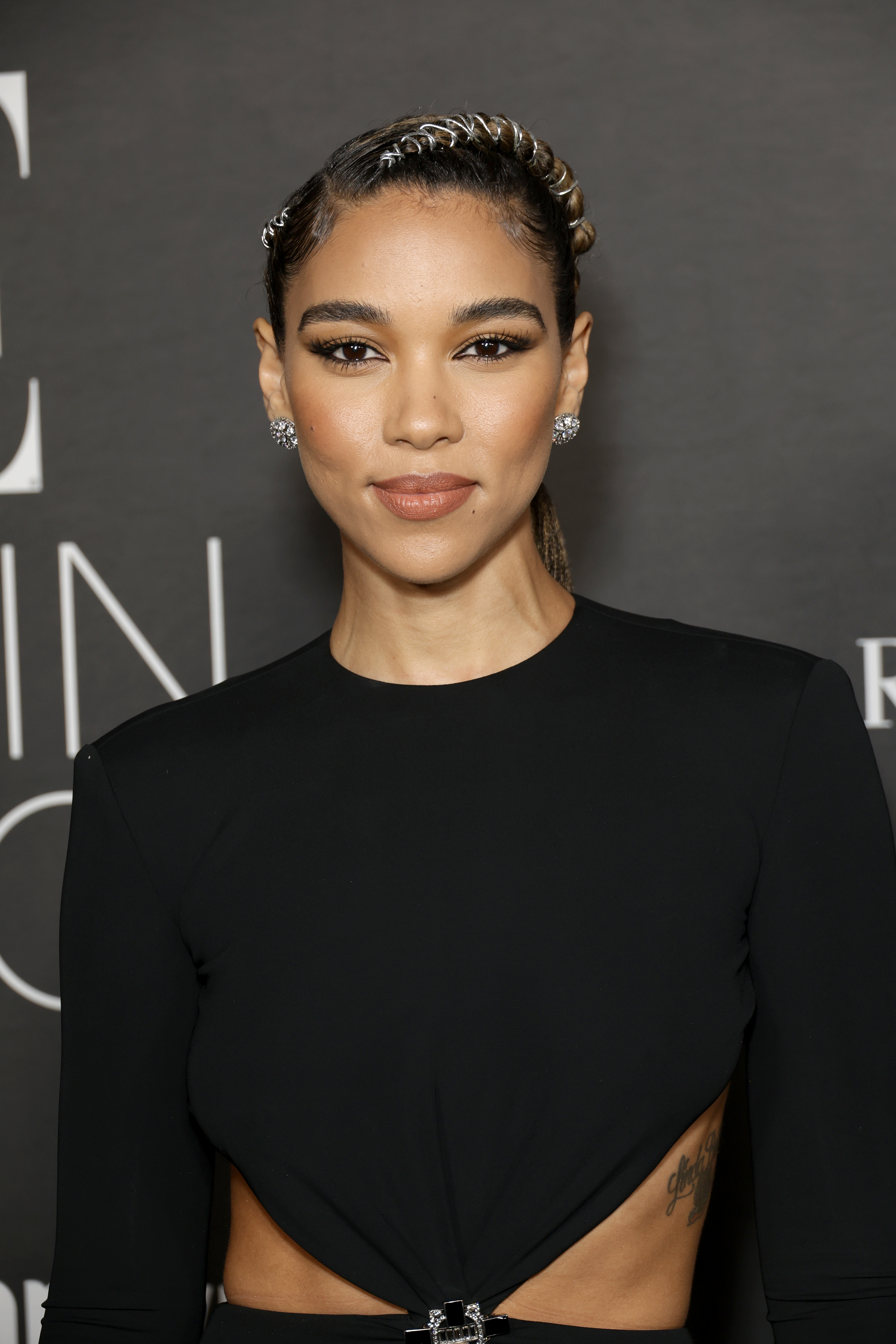 "I think that that's what Barbie represents, a state of being where we can do and be anything. We can dress however we want to dress. I could win a Nobel Prize for being a writer and still be in hot pink, six-inch heels, and a silk miniskirt. What we look like does not define who we are," she continued.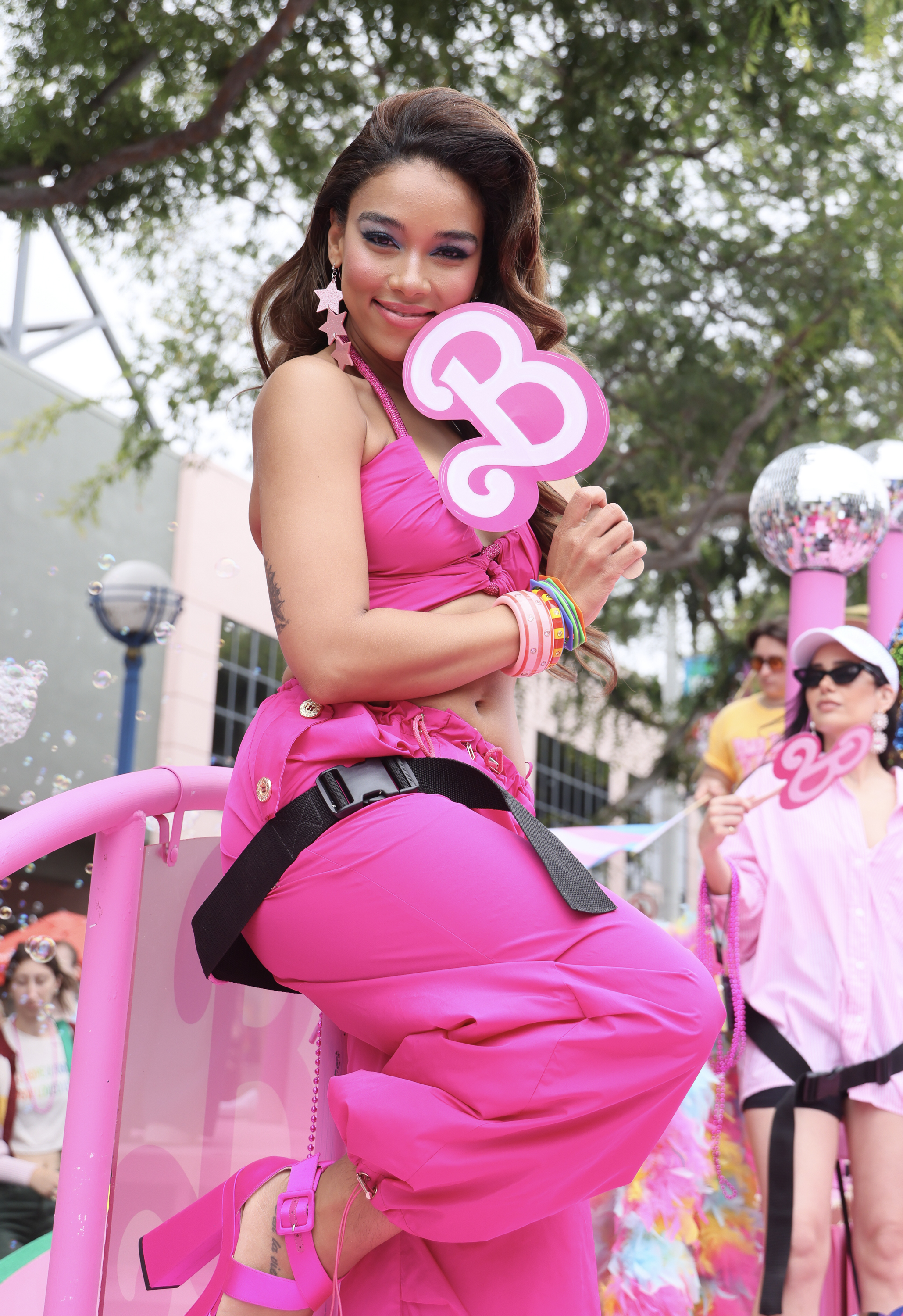 Scott Evans's Ken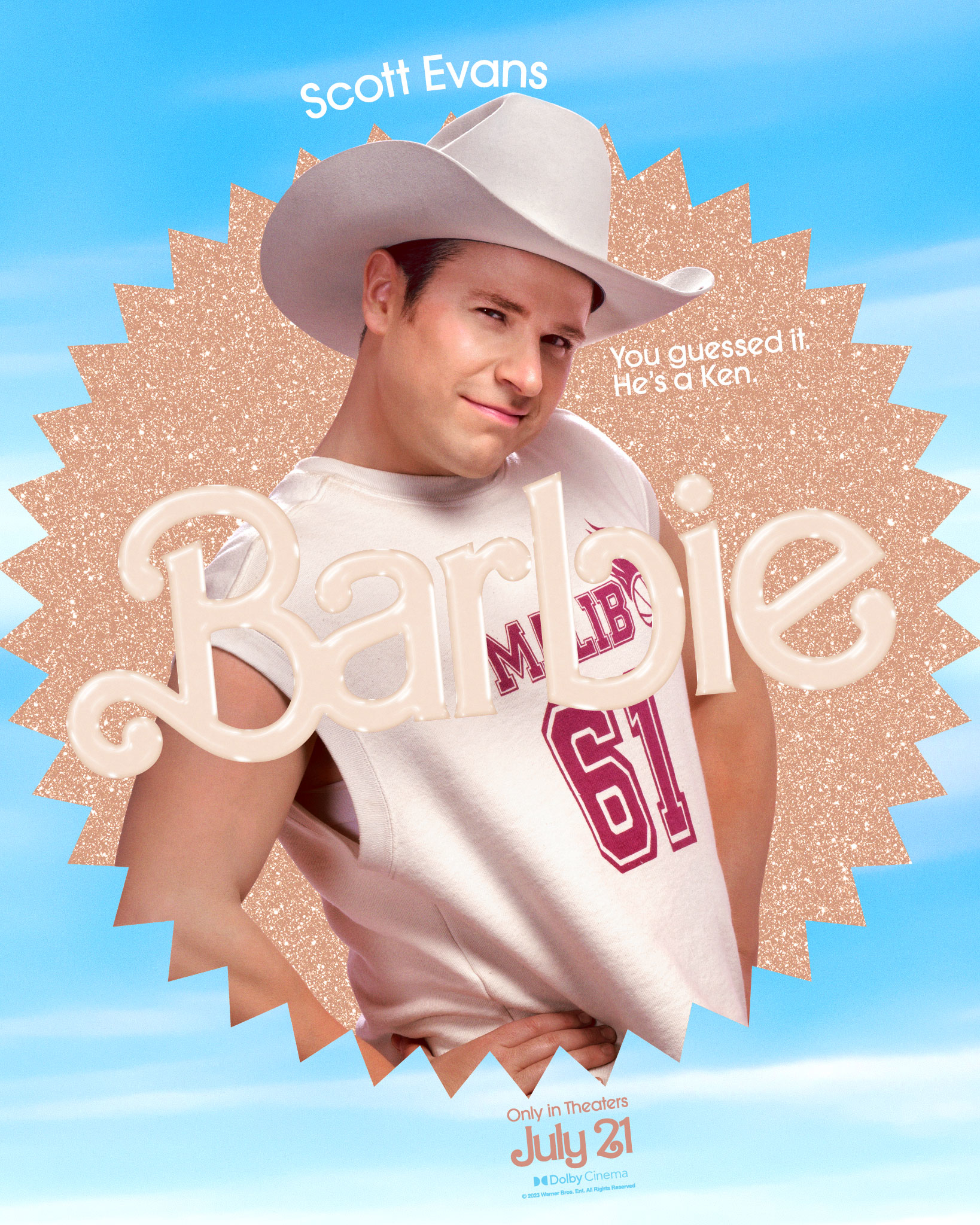 For Scott Evans, getting cast as a Ken was a major career achievement, and he's readily taken to the role and promoting the film, including appearing on a Barbie float at LA Pride alongside Alexandra in June.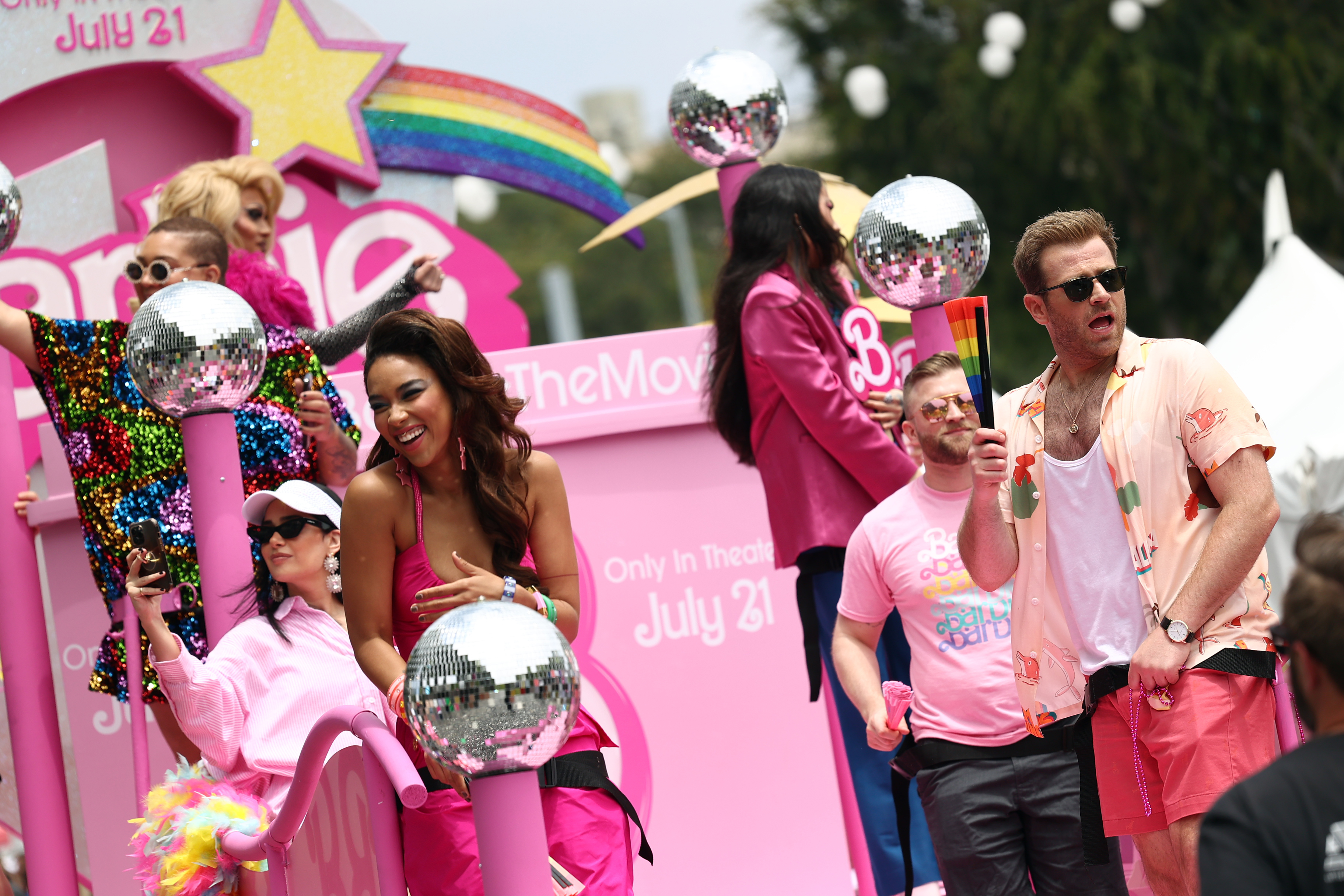 In Scott's interview with Out, the topic of his Ken's sexuality came up briefly.
Scott's brother, Chris Evans, played Captain America in many Marvel films, and Scott once voiced "the very first Captain America action doll."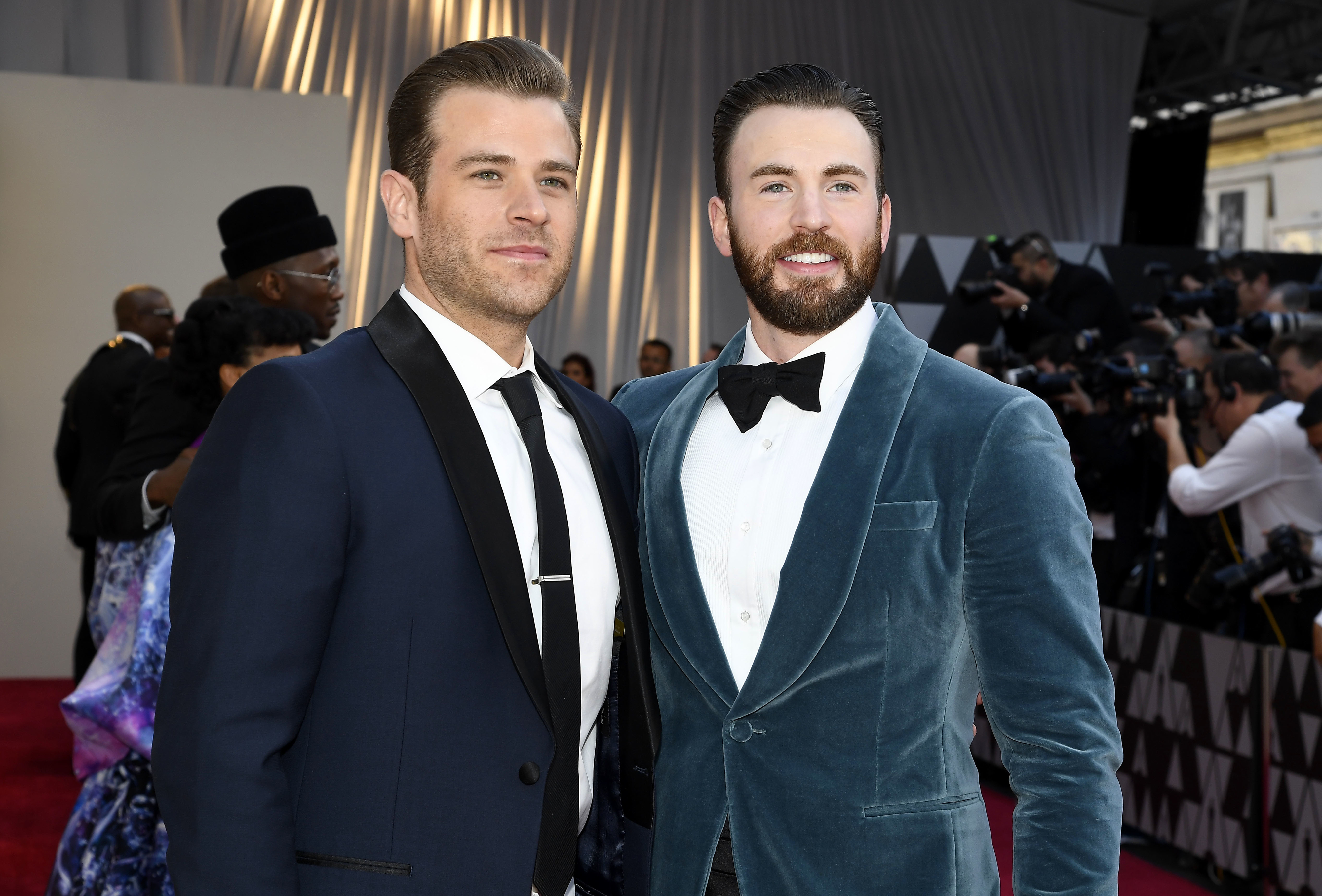 So, while considering the possibility that his brother will return the favor and voice a real-life Ken doll, Scott said, "But he'll have to be gay, apparently! Hand on the hip the entire time."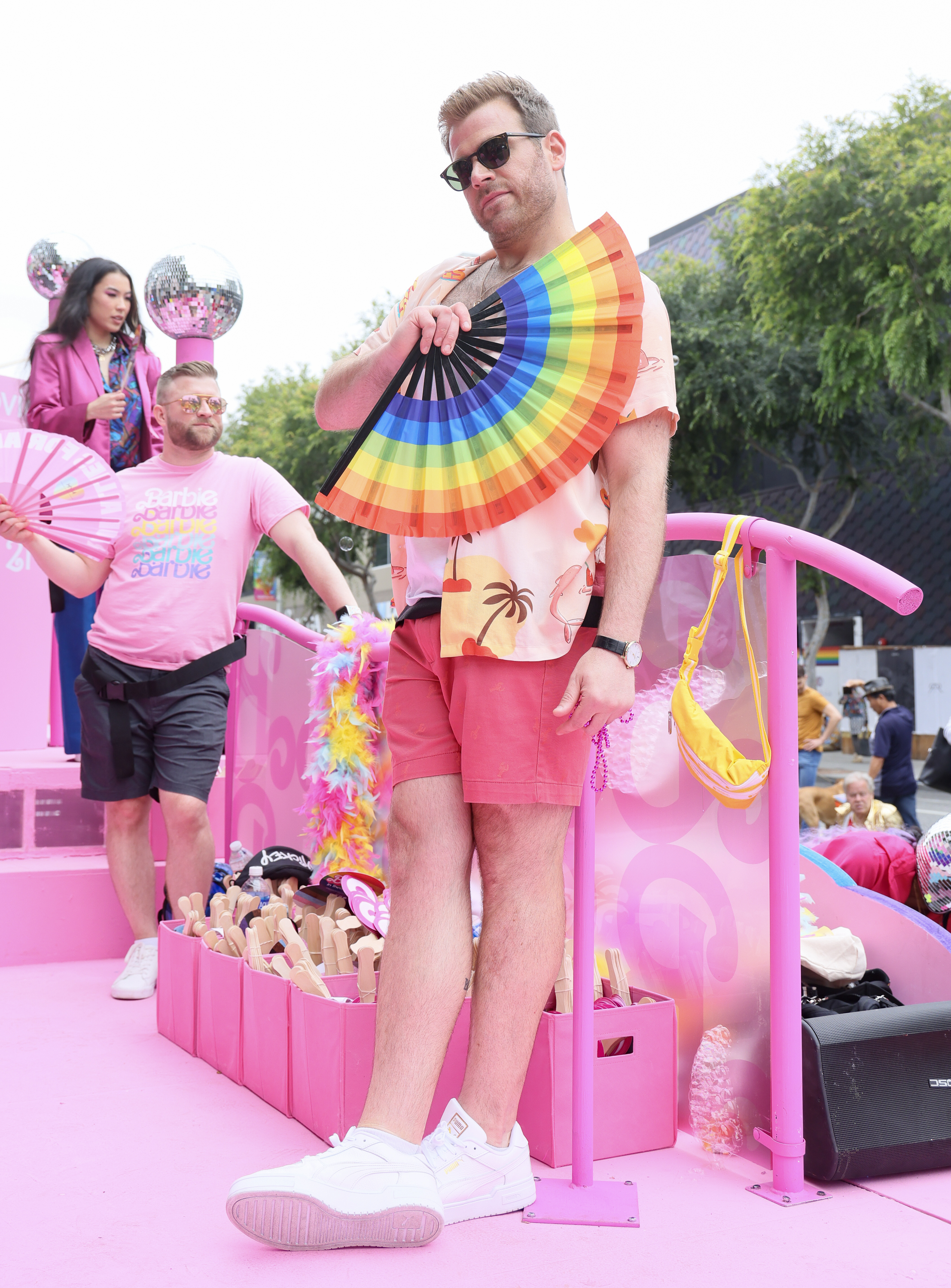 Scott believes the film holds a needed message for all viewers. "In this movie, you see people in Barbie World who are perfect…everyone's just perfect. And then you see someone go through this existential crisis of learning about who they actually are and why they actually are. I think anybody can relate to that. And if they can't, hopefully, this movie will help bring that out in them," he said.