 Jordan Vogt-Roberts couldn't have been hotter at last January's Sundance Film Festival. Forget the freezing cold of the Utah mountain resort — the 28-year-old filmmaker spent the entire festival draped in a full-length fur coat. More important, his debut feature, Toy's House, had won raves and internet excitement, and ended up being one of the most buzzed-about films of the entire festival.
A classic coming-of-age story, Toy's House featured recognizable and fan-favorite actors, like Parks and Recreation's Nick Offerman, his wife Megan Mullally, and Community's Alison Brie, along with charming performances by budding teenage stars Nick Robinson (Melissa and Joey), Gabriel Basso (The Big C and Super 8), and Moises Arias (Hannah Montana). CBS Films eventually bought the movie's distribution rights at the festival for a seven-figure price tag, and, in March, began building up buzz for it, including giving the movie a new title: The Kings of Summer.
But very quickly, Vogt-Roberts' movie went from royalty to prime example of the new film economy — particularly the summer film economy, which is positively brutal to any film that's not a huge studio blockbuster. In the six weeks since its release on May 31, The Kings of Summer — which Vogt-Roberts made for a reported $1.6 million — has brought in just over $1 million, never playing on more than 65 screens, buried by the likes of Man of Steel and Fast and Furious 6.
A decade ago, studios put out plenty of non-tentpole movies — romantic comedies, dramas, and teen flicks — in the summer, providing an array of choices for audiences and opportunities for creative filmmakers. Now those have just about disappeared — as Steven Spielberg, Ron Howard, and Steven Soderbergh have lamented. This summer alone, there will be 12 sequels and 8 other so-called tentpole movies, aimed at starting a franchise.
It's never been easy to turn an indie movie into a hit, especially in the summer, but there has rarely been a time in which the gulf between blockbusters and everything else — from budgets to theater attention — has been so wide from May to September.
The Kings of Summer had difficulty making the great leap across. As Vogt-Roberts told BuzzFeed, "It's a fucking war zone out there." The Game Has Changed
All that said, it's not as though the phenomenon of summer blockbusters is a new one; it began with Steven Spielberg in the 1970s and soared with the rise of comic book movies in the early 2000s. So why would someone decide to release a non-tentpole movie during the summer months at all?
The thinking is that there are certain audiences that always want counter-programming to the superhero and action movies that dominate May through August, and that by invoking strong sentiment in those audiences, indie movies can stoke positive word of mouth and, slowly but surely, spread the movie to the small theaters throughout the country. Doing so means that, in the best of cases, the distributor is taking in the cash of anyone who wants a break from all the explosions at the multiplex.
Such was the plan with The Kings of Summer. The goal: replicate the phenomenal success of movies like Little Miss Sunshine, which made $100 million worldwide in 2006, a prime example of how a summer indie can become a smash. Plus, Kings is about kids running away during summer vacation, so it seemed like the perfect fit.
The caveat is that — as hard as it is to believe — Little Miss Sunshine was released seven years ago, when superhero action movies didn't have as tight a stranglehold on the country's multiplexes. When it hit theaters in wide release in August, the biggest movies going were the campy Snakes on a Plane and a third weekend of Will Ferrell's Talladega Nights. It was also put out by Fox Searchlight, which has the might of a corporation behind the facade of an indie outfit.
Needless to say, the game has changed. Sure, the industry sounds like classic capitalism — do a good job and you'll be rewarded accordingly — but like any other market in a deregulated economy, there are power structures, from financial muscle to friends in power, in place that create an imbalance of opportunity.
"Usually there's only one film out of all these indies that [is] going to make it each summer," says Jeff Bock, a senior box office analyst with Exhibitor Relations Corporation. "That's just how it is. That's what the marketplace bears."
Vogt-Roberts says that in initial discussions with CBS, the distribution company was talking about "going wide" with his movie. "They thought we were going to play in a couple hundred theaters, maybe get up to 1,000," he remembers, though he admits that nothing was guaranteed.
The company ended up distributing The Kings of Summer in a traditional platform release. Instead of launching in a significant number of theaters nationwide, it was started out in a handful of screens in New York and L.A. and had to prove its viability each weekend to theater owners to add more locations. At the high-water mark of its run, it took in $154,850 from 63 theaters. That weekend saw the release of Man of Steel, which took in $116 million and all but doomed the little indie.
According to independent analysts, both the gross and the number of theaters were disappointing, falling short of the movie's potential.
"It never happened for Kings of Summer, even though it was riding a pretty big wave of buzz out of Sundance," Bock says. "They certainly made less than they spent on it."
Update: CBS Films counters, saying that the box office gross has surpassed the undisclosed sum they spent on the movie.
In a perfect world, Vogt-Roberts, who previously had TV experience as co-creator of Comedy Central's Mash Up, would have loved to see The Kings of Summer released either weeks ahead of the big-budget movie season — which began with Iron Man on May 3 — or at the tail end of it, in late August. But given the subject — teens on summer vacation — as well as a very crowded schedule around the country, they settled on a May 31 launch.
CBS made enough prints to send it around to theaters in shifts, meaning that it will rotate around the mid-sized markets, like Atlanta and Cleveland, for weeks. The studio had an inkling that it would succeed in the heartland of the country, and the 50 or so theaters it's playing per weekend is, CBS says, according to its plan. The company says it is very pleased with the $1 million gross that The Kings of Summer has earned.
The Kings of Summer began with decent opening weekend pull of nearly $15,000 per screen in New York and L.A. It was a solid start, but it takes a stampede of filmgoers to make a difference in these months.
And so, Vogt-Roberts' film added theaters at a glacial pace, its per-screen average slowly falling as attention faded away. A lot of its small marketing budget allotted for before it even hit theaters was spent largely on word-of-mouth screenings. CBS says that it will continue to push it onto about 50 screens per weekend for the next few weeks; the hope is still that it can somehow catch a word-of-mouth wave.
The director isn't bitter, and he credits CBS for taking a risk on the movie in the first place. And at the very least, this first film will be a boon to his rising career. He's more just frustrated with the system that made The Kings of Summer so difficult to succeed. He didn't go into this thing with blind optimism — Vogt-Roberts always knew it'd be difficult to launch an indie movie — but the terrain was far more difficult than expected. Media Attention Deficit Disorder
For less established filmmakers, or even just less highly anticipated films, a 24/7 news cycle that is driven by the internet means that the spotlight is fleeting at best.
"When you hit 200 screens with [a movie], you're covering your bases in different cities, and ideally you're making a big splash at once and then people can then talk about it," Vogt-Roberts says. "But to really slowly platform, I don't know if that works."
It doesn't help that the interviews about a film for national press, largely conducted at a single junket day, will end up being published before a movie plays on a single screen. That works well for audiences in New York and L.A., but it means that everywhere else, people will read about a film, see that it's not playing in their area, and then forget about it.
"Movies like this, they need time to find an audience, and in the summer, there are so many things coming out and screen space is so precious," the director adds.
Indie distributors spend nearly all of their money ahead of a movie's release date, and so publicity firms cycle through films, largely moving on after a movie opens. With local media a shadow of its former self, and publicity often still focusing on magazines instead of the web, indies disappear as quickly as they ever appeared. There are viewer-friendly — and in some cases, enthusiastically reviewed — indie movies opening soon that star Kristen Wiig (Girl Most Likely); Paul Rudd (Prince Avalanche); Olivia Wilde and Anna Kendrick (Drinking Buddies); and Amanda Seyfried (Lovelace), but they're low on buzz, even ahead of their release.
That they're all rated R (for language) doesn't help; the onslaught of advertising for the sequels and tentpole movies, which start to come out in pairs by June — over this past weekend, Despicable Me 2 and The Lone Ranger premiered, while Friday will debut Grown Ups 2 and Pacific Rim — make sure of it.
"I get into discussions all the time — people are like, 'When does your movie come out?' And, well, it's out now," says Vogt-Roberts, sighing. "I get Twitter messages from people being like, 'Hey, I just found out you changed your title.' It's a lack of awareness, and I don't know how you permeate that."
Much of the marketing has come from the cast and filmmaker themselves, including tweets and in-theater Q&A appearances. There's a debate to be had over whether those special sessions are effective — some suggest that they simply allow most of the likely audience to see the movie cost-free — but either way, having a lasting place in the national conversation was never really an option.
On average, studios spend at least $25–30 million to market a wide-release film; Joseph Gordon-Levitt's Don Jon's Addiction, which was also bought at Sundance, won a reported $25 million marketing budget commitment, for example. Man of Steel had a rumored $150 million marketing budget, with an additional $170 million in product tie-in deals both promoting the movie and making Warner Bros. big bucks. Disney spent a rumored $175 million worldwide to market The Lone Ranger, which flopped.
"They haven't really been successful with major releases, let alone these indie films," Bock explains. "So, it raises the question, were they ready for this film? They obviously wanted it, it was a heated battle, and you've got to take your chances somewhere, but they haven't really figured out a niche in the marketplace on any level right now."
Update: A spokesman from CBS Films, a new company launched in 2009, disputes that notion, noting that it has had a handful of successes: the Daniel Radcliffe horror film The Woman in Black, The Mechanic, The Ewan MacGregor/Emily Blunt romance Salmon Fishing in the Yemen, and Seven Psychopaths, which starred Sam Rockwell, Christopher Walken, and Colin Farrell.
CBS will release another teen comedy, The To-Do List, starring Aubrey Plaza, in August. The distributor has been holding screenings for that film for months, courting magazines like Seventeen in hopes of catching a wave of female comedy fans, like a younger Bridesmaids. A raunchy movie about a nerd trying to lose her virginity, it also has an R rating.
Platforming has been successful with certain independent films. The Place Beyond the Pines hit $21 million this year, while Mud has done around the same. Last year, Wes Anderson's Moonrise Kingdom made $45 million on a platform release; and the year before that, Woody Allen's Midnight in Paris took in $151 million worldwide.
At the same time, those films had several distinguishing factors: They came from known entities with built-in fan bases — actors like Ryan Gosling, Bradley Cooper, and Matthew McConaughey made major pushes for the first two — and The Place Beyond the Pines and Mud came out before the summer movie season, which began with Iron Man 3 in early May.
"There's at least a dozen that, going into the summer, that you thought, it has a lot of good buzz — but even a film like Before Midnight, which has 97% on Rotten Tomatoes, the limit is $6 million on that," Bock says.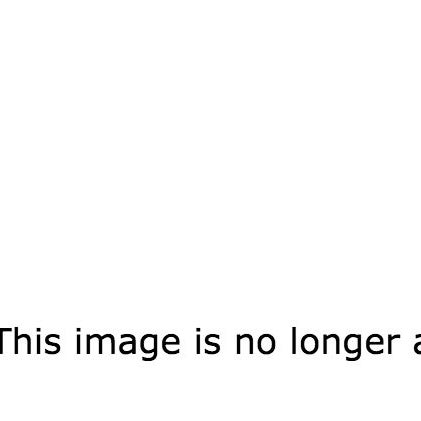 The MPAA's Ratings Board
When it bought the movie, CBS was planning on making the edits required to earn it a PG-13 rating, a prospect Vogt-Roberts was "initially freaking out about," out of fear that his movie would be neutered.
Save for a fistfight in a clubhouse in the woods, there's no violence in the film, and the closest it gets to sexual titillation is a fully clothed make-out session. But the teenagers in the movie do say "fuck" a few times, so it was required to be given an R rating from the MPAA.
"You look at any relevant movie at teenagers, they're all R-rated," he explained. "Most John Hughes movies, Stand By Me, Election, Dazed and Confused, Fast Times at Ridgemont High, Brick, Superbad — they're all R-rated. I think you need that authenticity."
The argument worked; Vogt-Roberts eventually convinced his distributor to keep the curses.
"Luckily CBS had the balls to say, 'You know what... There's an earnestness and rawness and authenticity to the way these kids are speaking, and even if they're saying 'fuck' more than once, it's warranted,'" Vogt-Roberts says. "They deserve credit," he later added.
Unfortunately, theater chains are less interested in a movie if it's rated R, given the severe limits that the classification gives to a potential audience — particularly for a movie targeted to teenagers.
The MPAA is run by former Sen. Chris Dodd, but it's not an official government organization. Unlike the FCC, which polices television content, the MPAA is an independent trade group, with a board that consists solely of the six major film studios. Its "independent" ratings board is made up of 10 parents from the L.A. area, led by a president picked by the MPAA, and approved by the National Association of Theater Owners.
"The attempt is to reflect the way the raters believe that the majority of American parents would rate the film," the MPAA's Kate Bedingfield says. "Taking in the elements that, generally speaking, American parents would want to be aware of before determining whether they took their kid to a movie or not. It's a diverse country, so it's an attempt to reflect the consensus of a majority of American parents."
Looking at the results of their decisions, one thing becomes clear: Using four-letter words is considered far more scandalous and inappropriate for teenagers than mass death and murder. The kings of summer bookings are violent PG-13 blockbusters: Man of Steel (and its hundreds of thousands of deaths), Fast and Furious 6 (and its shoot-outs), World War Z (with its global apocalypse), White House Down (and its terrorism), The Lone Ranger (the mass slaughter of an Indian tribe), Pacific Rim (city-destroying battles), and so on. All of those blockbusters come from studios that are members of the MPAA.
There are several other teen-focused movies this summer that, like The Kings of Summer, earned an R rating, including fellow Sundance darling The Spectacular Now, a romance based on a young adult novel. That movie is set for release in August by upstart A24, which put out R-rated Spring Breakers in March, to massive success.
A24 also released Sofia Coppola's The Bling Ring, the Emma Watson-starring movie based on the true story of L.A. high schoolers who robbed celebrities' homes. A meditation on pop culture and materialism, it would seem to be tailor-made for teen audiences. Instead, it also earned an R. That, along with lukewarm reviews, meant it performed only modestly at the box office, despite launching to 630 theaters in its second week in order to take advantage of the buzz from Cannes and fleeting coverage.
The rating puts the directors in a difficult place; if The Kings of Summer had been edited down to PG-13, Vogt-Roberts suggests, it may have actually done worse at the box office, because it wouldn't have been as good of a film.
As the director points out, there is definitely a long history of teen-focused movies receiving R ratings, from American Pie to The Breakfast Club, both of which were smash hits. The difference? They were distributed by major studios. More Chain Theaters, Fewer Options
Though neither the studios nor their corporate bosses have any ownership stake in theater chains, the MPAA exerts an enormous amount of influence and control over these exhibitors. Regal, AMC, Cinemark, and Carmike, the four major theater chains, own nearly 50% of the 39,500 screens in the United States, which is enough to set the market and pattern for the entire industry.
"The theater owners are much more interested in maintaining a good relationship with the major studios who give them a constant, steady supply of highly desirable films than they are with smaller distributors or independent filmmakers who try to book the films themselves into a theater," says Mark Litwak, an entertainment lawyer and author of six books, including Risky Business: Financing & Distributing Independent Films.
Box office analyst Bock explains that in those kinds of situations, theaters aren't just forced into booking movies, but also keeping them on their screens.
"That's just the way it is; if a film's a big hit, both sides are happy, and it's going to play five or six weeks," Bock says. "RIPD [an upcoming graphic novel adaptation featuring Ryan Reynolds and Jeff Bridges] looks and smells like a big stinker, but Universal is having a big summer otherwise with Fast and Furious 6 and some of the other films that they have, like The Purge. So a lot of theaters, I'm sure, are going to be strong-armed to hold RIPD, or maybe they won't get Fast and Furious 7 next summer."
Disney's The Lone Ranger, for example, bombed over the weekend, but it's unlikely to lose many screens, given the studio's hit Marvel movies and future Star Wars films.
Tom Hassell has worked in film distribution for the last 30 years, for both major studios and independent labels. He now heads up distribution for Cinedigm, a newer and unaffiliated company.
Studios' muscle in negotiations, and the threat of theaters not getting future hits, is "subtly and not so subtly part of the deal," he says. "Not that they can actually use that and hold it over their heads in an obvious manner, because that's basically illegal, but we all know how it works."
On the other hand, indies don't get that luxury.
It's hard to blame studios for using their size to tip the bargaining scales; that's what big companies do in a free market. But it does create some laughable scenarios. Here's an example: After opening on 3,401 screens and belly flopping with a $27 million box office haul, After Earth was still on 1,166 screens four weeks later, taking in just $940,000. That's a minuscule $906-per-screen average.
"The thing that I've come to realize is that I don't think general audiences have any notion of the fact that with independent cinema, there's an urgency to it," Vogt-Roberts says. "It's not After Earth, it's not Man of Steel. If you want to see it, you have to make the effort. If you want to support it, you're voting with your dollars. These movies can't survive in the same way those blockbusters can sit in theaters forever... You're telling studios and theater owners what you want to see."
Spielberg himself has even struggled with getting his movies in theaters, which is why Lincoln, which won Oscars and grossed $182 million in the U.S., was almost an HBO film. To Have Hope, You've Got to Hustle
As several executives tell BuzzFeed, there is still a thirst for alternative, non-blockbuster programming in the summer; look at the success of The Great Gatsby, The Heat, and This Is the End, which represent nearly the sum total of studios' dialogue-driven offerings (and even those are action-packed). It's simply about making the films available to a wide audience.
Those movies, of course, had big marketing budgets for travel and advertisements; to make an independent film hit in theaters requires a highly specialized plan, some real guts, and a lot of luck.
First, any shot at success has to start with a deep understanding of the potential audience, so that theater placement and limited marketing dollars can pinpoint those precise targets. In this way, the obvious limitations of niche interest programming like political thriller The East or the doc Stories We Tell are almost helpful. Roadshow has seen Stories make a nifty $1.45 million on 70 screens in over two months' time.
"Counter-programming can work if you've got a really clever story and you've really figured out a way to capture the audience's interest," says David Rosen, film consultant and author of Off-Hollywood: The Making and Marketing of Independent Films. "Most people I know who are independent producers and web-savvy start their marketing campaigns long before the film is even finished."
On the other hand, Searchlight put The East on 195 screens, and it took in a disappointing $2 million, a sign that being a match on paper is no guarantee of success.
In the case of The Kings of Summer, test audiences and mainstream reviews showed that it appealed to large swaths of audiences. Its tricky tone, however, created difficulty when it came to marketing, as it was tough to figure which images to use and which audience would be most receptive to TV spots. CBS notes that in the last five years, only 13% of limited release — 400 screens or less — movies have earned seven figures. But the number of screens it should have played on is a fundamental issue.
"I really firmly do believe that our best demographic is the 18- to 35-year-olds who are going to see Man of Steel, who are going to see This Is the End," Vogt-Roberts says. "It's an indie, but it's not an arthouse movie. Just because it's an independent movie doesn't mean it's an arthouse movie."
For Cinedigm, summer has become almost a nonstarter for its hopeful theater entries. "[In the summer] you've got sports, you've got outdoor stuff, you've got kids' trips," Hassell says. "Whatever it is, it all can help to dilute the possibilities if the film doesn't deliver. People's attention spans are short."
And so, fan service is essential.
Very similar to The Kings of Summer is Fox Searchlight's The Way, Way Back, another coming-of-age story with the relatively unfamous Liam James up front and established stars in supporting roles. This time, the roster includes Steve Carell, Toni Collette, and Sam Rockwell. Unlike Kings, The Way, Way Back got a PG-13 rating, after actor/filmmakers Nat Faxon and Jim Rash made changes recommended by the ratings board.
Faxon and Rash hit a number of festivals and then embarked on pre-release tours of college campuses and northeastern cities to rustle up excitement, offering sneak screenings and Q&A sessions to generate that ever-elusive word-of-mouth buzz. Over this past weekend, its first in theaters, The Way, Way Back made $572,000 on 19 screens. It benefited from Fox's marketing budget, a weak Lone Ranger and, of course, that PG-13 rating. The movie will be on over 600 screens next weekend.
Similarly, Joss Whedon's Much Ado About Nothing, put out by Lionsgate's Roadside Attractions, has harnessed the love for the filmmaker and his famously tight reparatory theater to excite fans and mobilize moviegoers. The bus tour they took — and live-tweeted — to SXSW was a masterstroke of social media marketing, as well.
But even past opening day, a studio must commit to supporting a movie as it platforms out. And faced with the prospect of diminishing returns, it is understandably reticent to offer up that extra push of support. Vogt-Roberts traveled around to special screenings of Kings of Summer, but his voice could only make so much noise, even as he made last-minute flight arrangements to visit cities that his movie had just opened.
"Even on our trailer, we didn't have a release date, it just said 'coming soon,'" he says. "That requires an audience member to literally do work, keep tabs on when a movie is coming and what theater it's playing in, and go to a website and figure out what city it's playing in, and that's creating work for them when that's something they shouldn't have to do work for."
Digital Giveth and Taketh
Obviously, the more multiplex screens required to carry studio hits and misses, the fewer available to other movies. Unfortunately, the mom-and-pop-owned local theaters that have played indies, giving them caring homes and a shot at success, are in danger of extinction.
By the end of this year, studios will stop sending the heavy reels of 35mm film stock to exhibitors. About 85% of North American screens have switched to digital projection, and the theaters that have not yet been able to transition are independent movie houses.
It's far cheaper for studios big and small to distribute their movies via digital files, but independent theaters aren't in a financial position to invest in the technology. Many have turned to fundraisers and Kickstarter to raise at least $75,000 per screen to facilitate the update, but the future is largely grim. It's estimated that the U.S. could lose between 10–20% of its screens in the next few years.
If only all independent theaters were like Tim League's Alamo Drafthouse group. The Austin-based mini-chain is defying the odds by rapidly expanding beyond Texas. Along with providing a premium experience, including gourmet food and lush, cell phone-free theaters, the Drafthouse actively works to book and promote independent films old and new.
"We pay a lot of our bills through the same ways that most big theaters do, the Harry Potters and Hunger Games and Dark Knights of the world," League says. "But we have this other driving factor that I think is fairly unique in that we really want to build a cinephile audience; we want movie nerds."
The Drafthouse's 15 locations — there are also two coming to New York in the next year, with more nationwide on the way — hold special screening series of throwback favorites and nights with new discoveries. They are also building smaller screening rooms so that they can play niche movies without surrendering their big screens. Kings of Summer had a sneak screening in the Houston location, in fact.
And yet, come summertime, League is unfortunately forced to scale back a bit on the independent movies, given the huge number of blockbusters coming through from studios. Ironically, the Drafthouse's own, recently launched distribution company is putting out most of its own movies on video on demand — i.e., cable systems, iTunes, Xbox, and Amazon — which indie filmmakers and producers are hoping can be a new avenue and savior for them.
"Even though I'm a middleman, I think that's one of the things that's kind of exciting about the business, eliminating more middlemen and having more online options where you can transact when you want to transact and you can port your content to wherever you want," says League, who puts his movies on VOD while giving them very small theatrical runs. "I'm a big fan of that, and that's what I'm banking on for the future."
There have been several solid success stories on streaming services. In 2011, the financial thriller Margin Call, which earned writer/director JC Chandor an Oscar nomination for Best Screenplay, made $8 million on VOD, while Lionsgate's similarly themed Arbitrage, starring Richard Gere, earned $14 million on the service. Weinstein's Radius label put out Bachelorette, starring Kirsten Dunst and Lizzy Caplan, taking in $5.5 million. Magnolia Pictures, owned by Mark Cuban, has made VOD the centerpiece of its release strategy.
On the other hand, it's hard to say definitively that going VOD instead of tiny runs on the big screen is a major boon, given that most of the financial data about how movies perform on demand are not made available to the public. For microbudget films, it makes sense for sure, but the jury is out on movies that cost over $1 million.
Either way, Vogt-Roberts plans on continuing to push to make bigger and better movies to put on the big screen.
"For me, [the movie] has completely changed everything," he says. "I feel like a door was kicked open, and I'm having conversations about movies that I, a year ago, would have laughed at you if you'd asked me about having them. I believe you can make big movies that also have heart and scenes that resonate and feel fresh... This movie has completely opened the door in a very surreal way, and I'm looking to find something that I love just as much as The Kings of Summer."