In the '80s and '90s, there weren't many things bigger than pro wrestling. It gave us so many classic characters and matches, but now that the golden age of wrestling has passed, the only thing left of that generation is the classic T-shirts — and they're coming back in a huge way.
Even celebrities such as Kendall Jenner are sporting this look. But when I went searching for these types of shirts in a thrift shop they were selling them for as much as $80 a pop. So I took to the internet and I found out that Amazon has a wide collection of these shirts in the $10–$25 price range.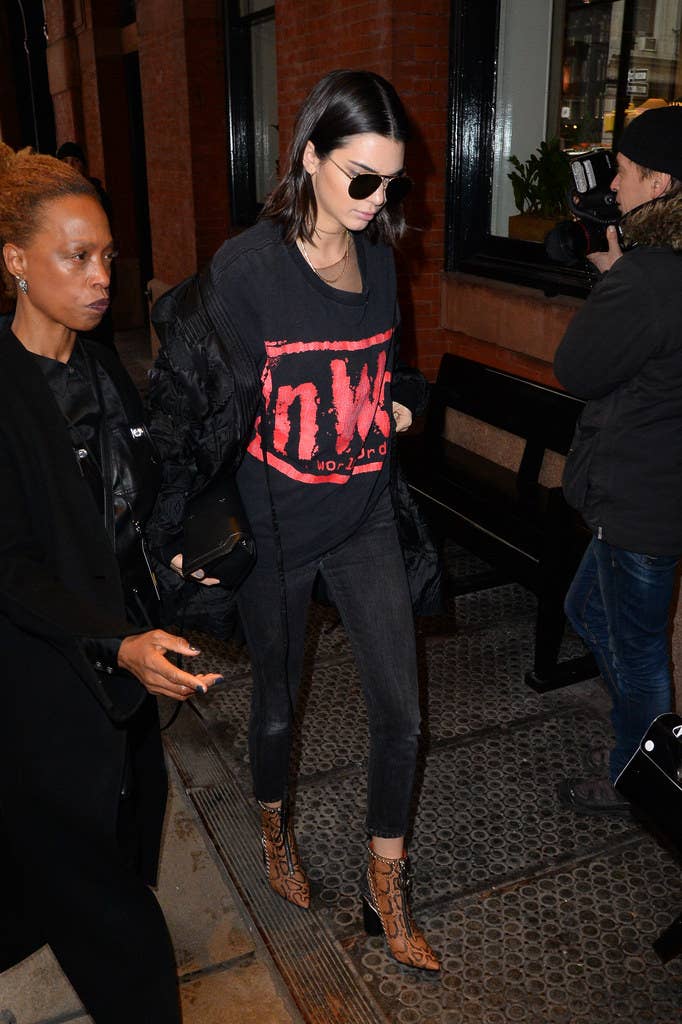 This shirt for the Rock lover in all of us!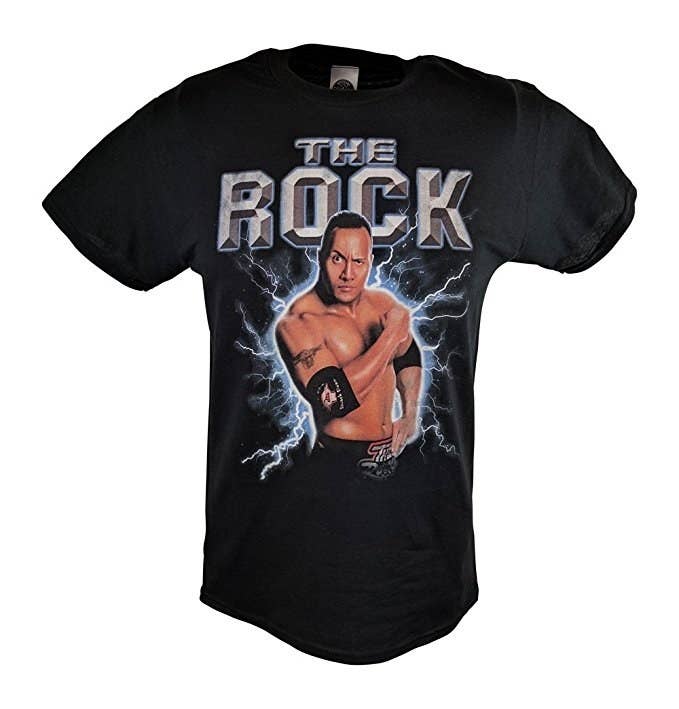 You 100% need this "Know your role" shirt when someone tries to step out of line!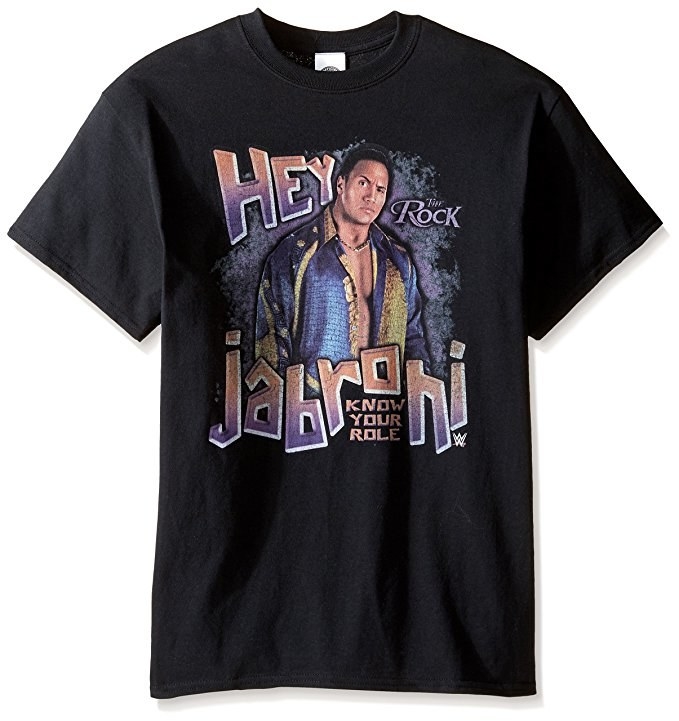 Channel your inner demons with this Undertaker shirt!
Welcome to the dark side!
If you want to feel like the showstopper, the icon, or the main event, pick up these classic Heart Break Kid shirts!
Kick back and drink a cold one in these classic Stone Cold Steve Austin shirts.
And that's the bottom line!
Pick up this D-Generation X shirt for the angsty teen in all of us.
Two words: buy this!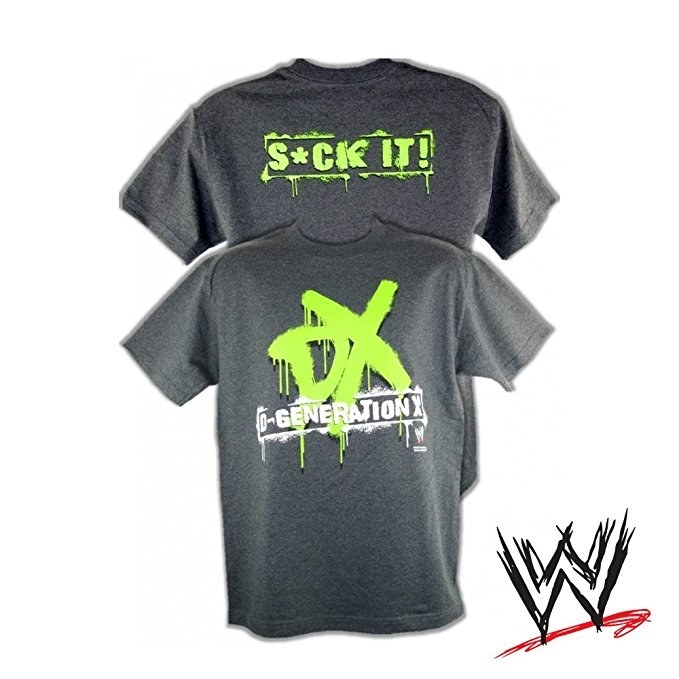 Ever wanted to be part of The Wolfpack?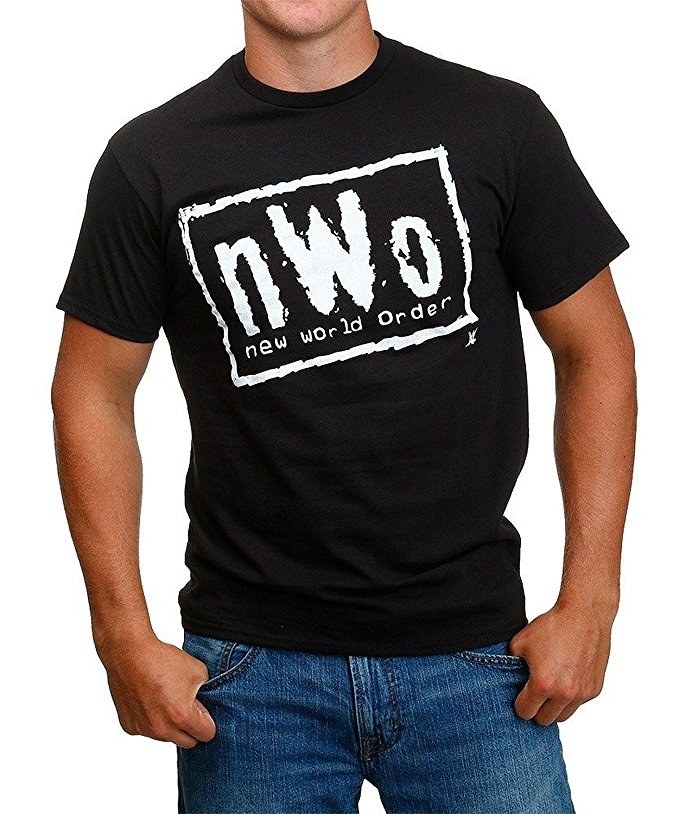 "Hulkamania is running wild, brother."
Get in tune with nature with this retro "Nature Boy Ric Flair" shirt. WOOOOOOOOOOOOOO!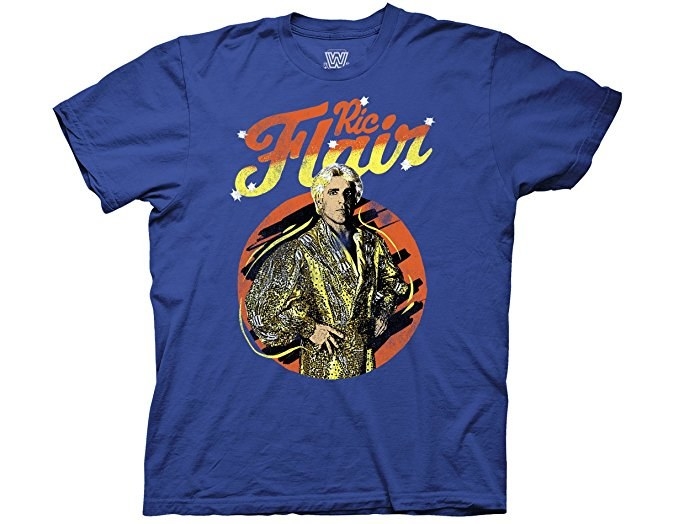 If you feel like you're a little weird but also very lovable, this Mankind shirt is perfect for you.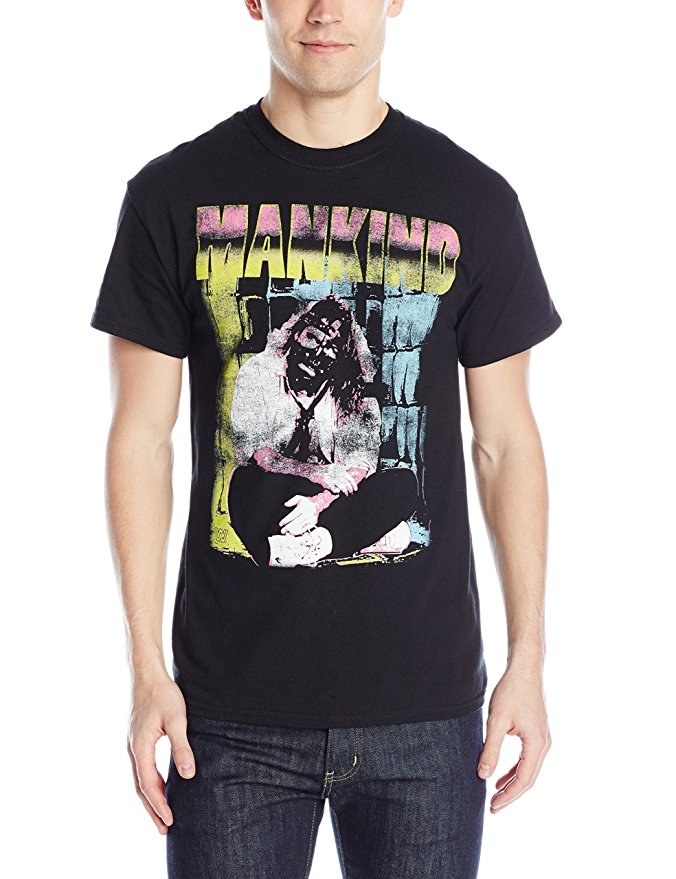 Snap into a T-shirt. OHHHH YEAH!!!!!!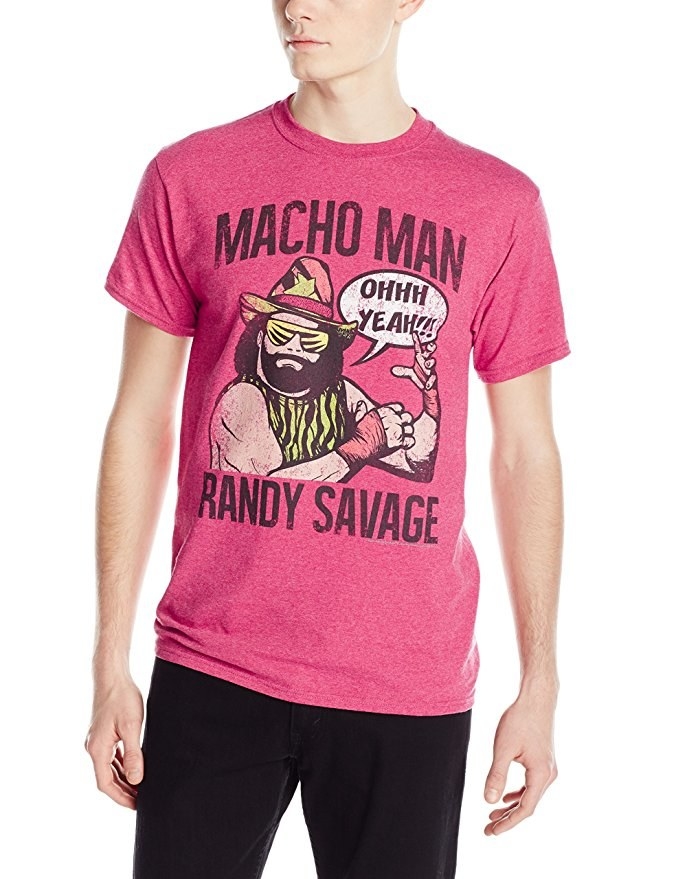 They also have this one that the Macho Man himself is sporting in the GIF below!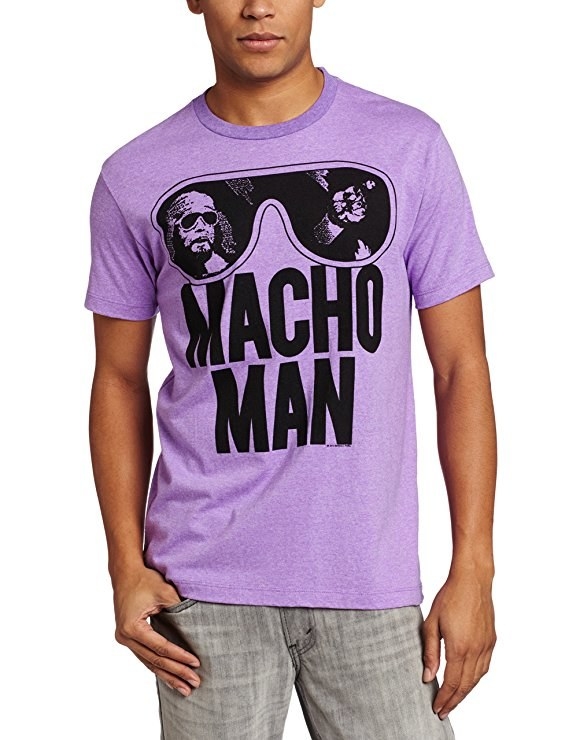 ♫ JOHN CENAAA ♫ This shirt isn't as retro as the others but it's perfect for people on the grind. Its all about hustle, loyalty, and respect!
In the words of Rowdy Roddy Piper, "I have come here to chew bubblegum and kick ass. And I'm all out of bubblegum." It doesn't get much more badass than this retro Hot Rod shirt!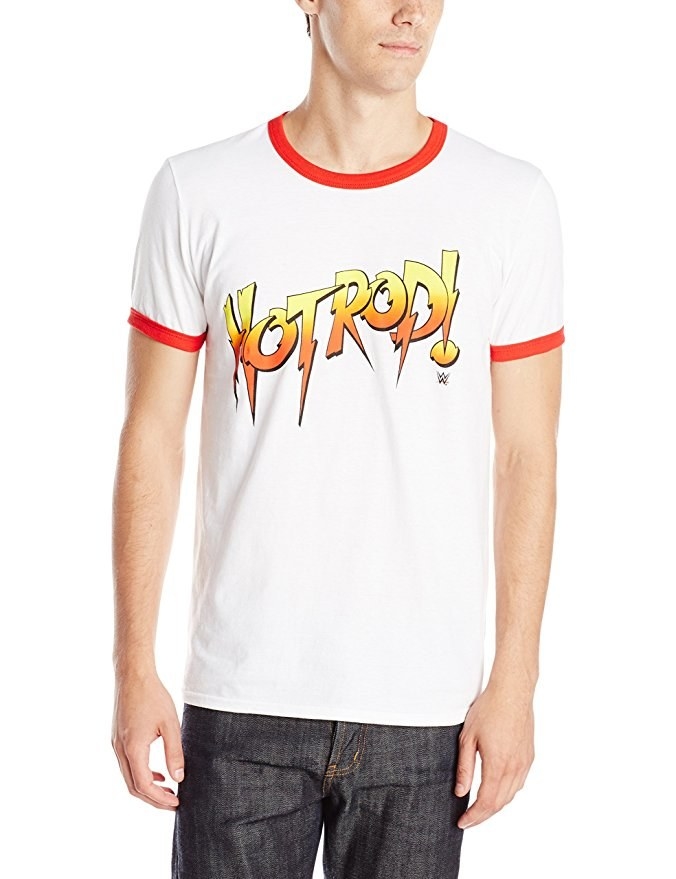 A throwback to when Hunter Hearst Helmsley evolved into Triple H and took the wrestling scene by storm.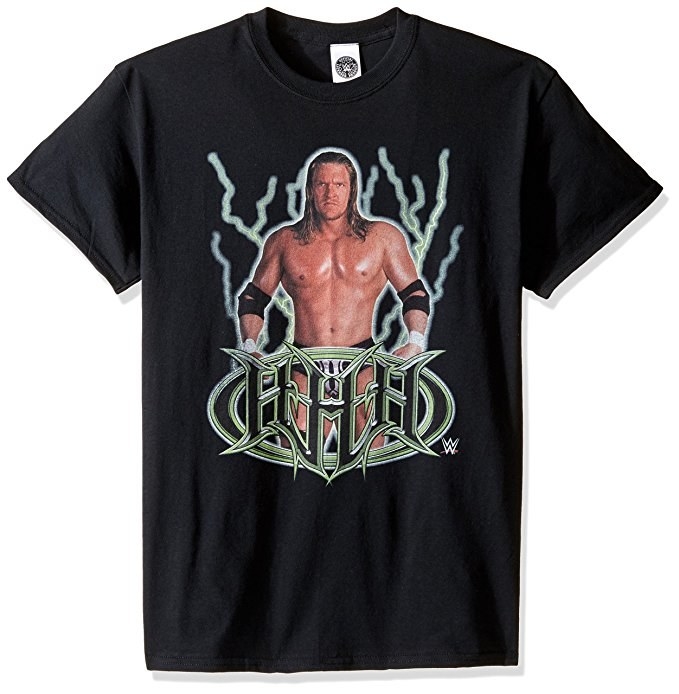 Ravishing Rick Rude was the original "Mr. Steal Your Girl". This shirt will bring your swag game to the next level!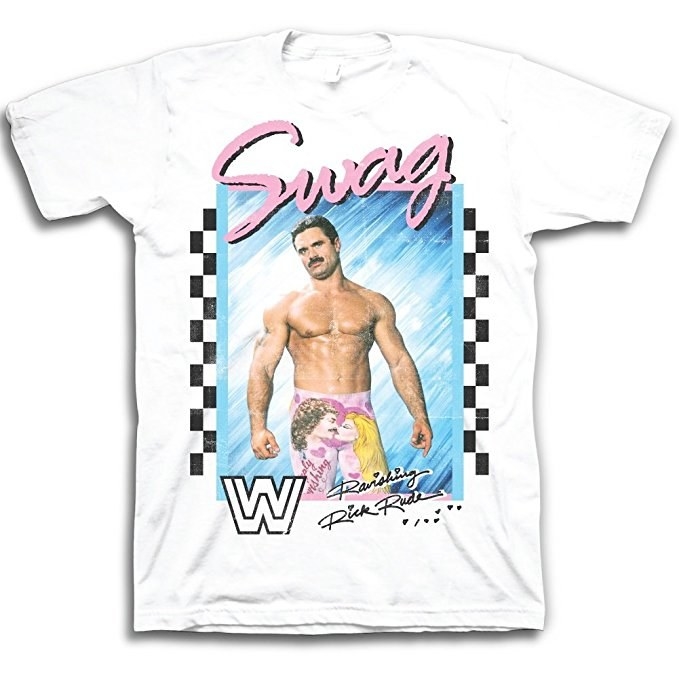 WHO'S NEXT?! You may not want to be the next one to take on Goldberg in the ring, but why not be the next to pick up one of these retro shirts?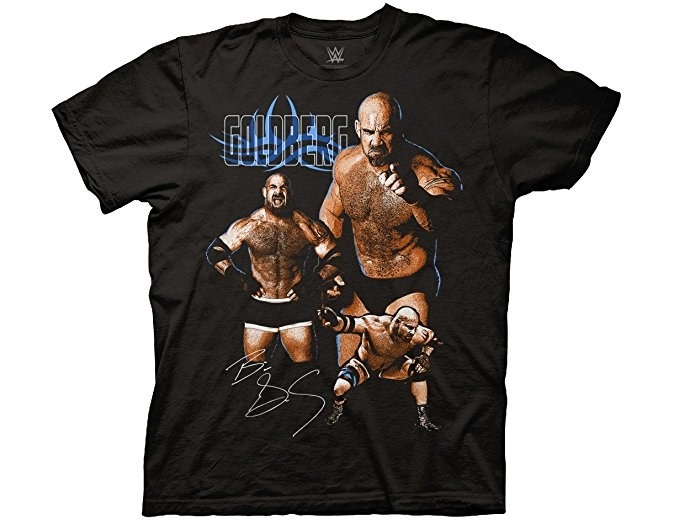 "Say hello...to the BAD GUY!" Feel like a bad mofo in this retro Razor Ramon shirt!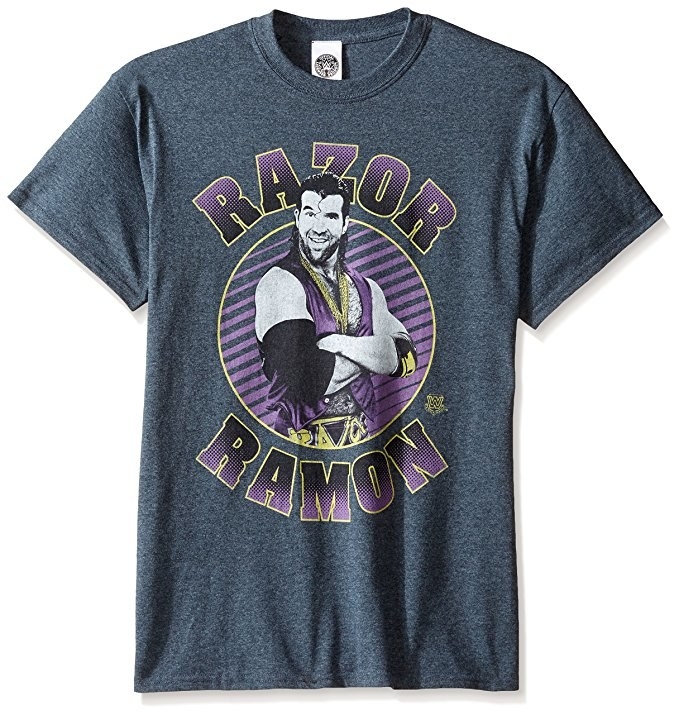 Whether you're a Big Boss Man fan or just feeling like a boss, this is the perfect shirt for almost any occasion.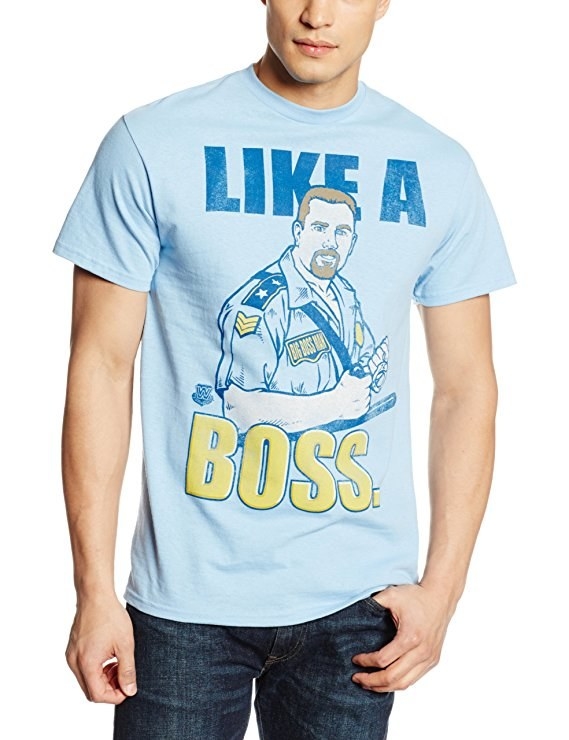 Ultimate Warrior was one of the most intense wrestlers, so they turned him into...a Christmas shirt? Fuck it, why not.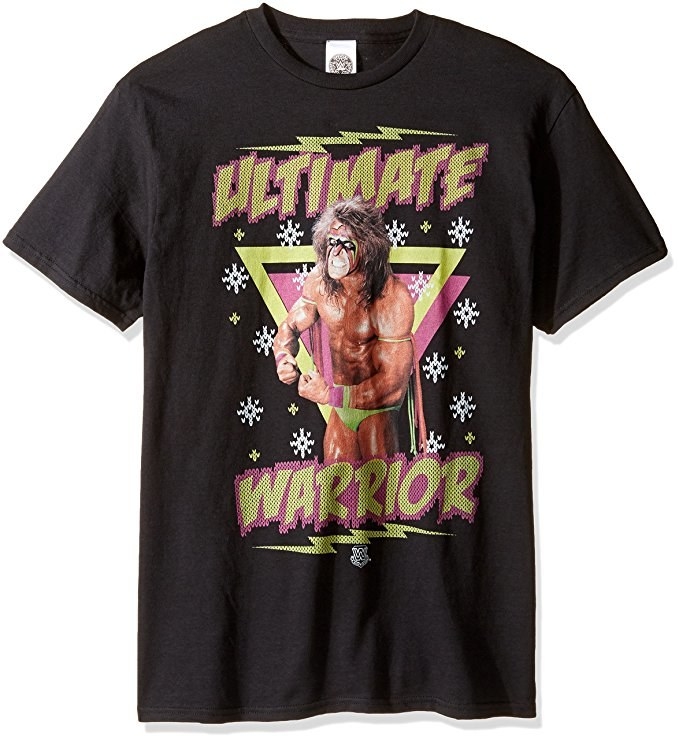 They even have event-specific shirts so you can feel like you were in the rafters watching The Rock lay the smackdown on some candy-asses!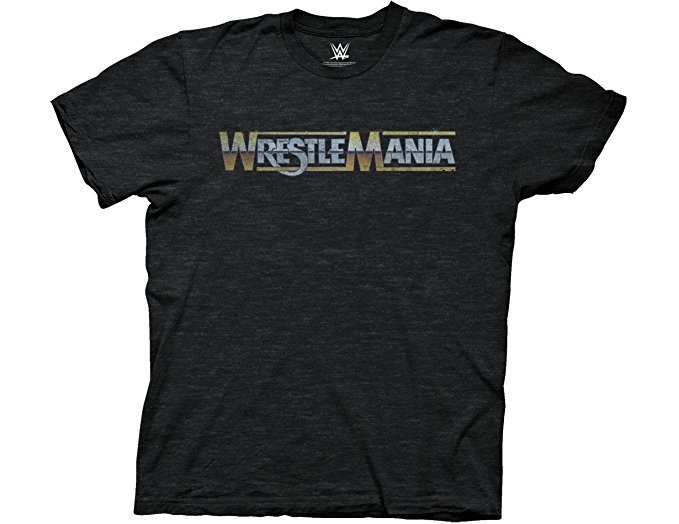 Here are some more shirts from other classic WrestleMania events of the past.
The Rock vs. Stone Cold Steve Austin from WrestleMania XVII.
Razor Ramon vs. Shawn Michaels in a ladder match from WrestleMania X.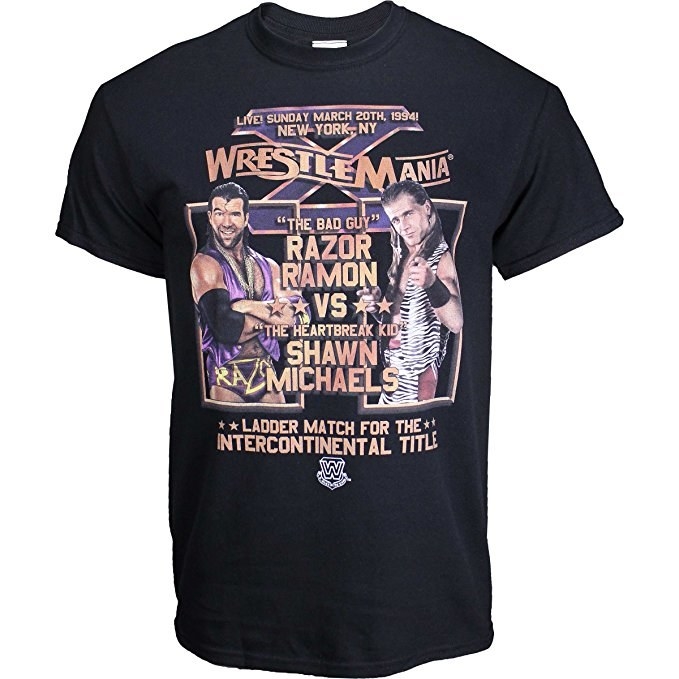 A throwback classic of Macho Man Randy Savage vs. Ric Flair from WrestleMania VIII.