Following an announcement at San Diego Comic Con, FX confirmed the theme on the AHS Instagram and Twitter accounts overnight.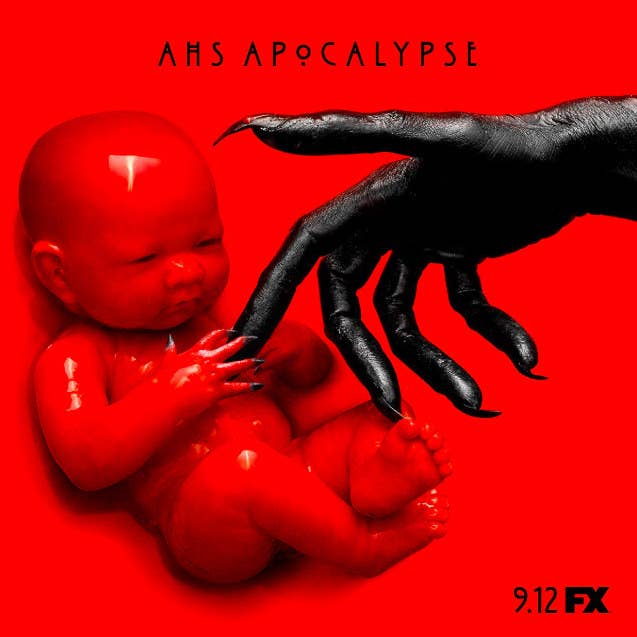 It's basically Rosemary's Baby 2.0.
This makes perfect sense, given that AHS creator Ryan Murphy announced in June that Season 8 would be a crossover season between Murder House (Season 1) and Coven (Season 3).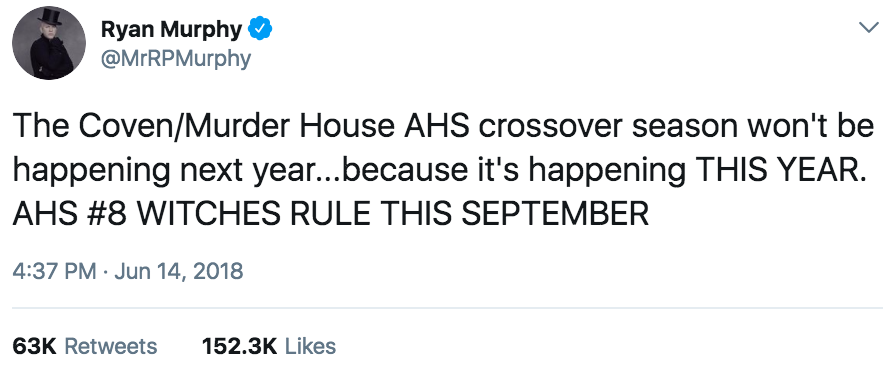 Murder House, of course, had strong ~apocalypse vibes~...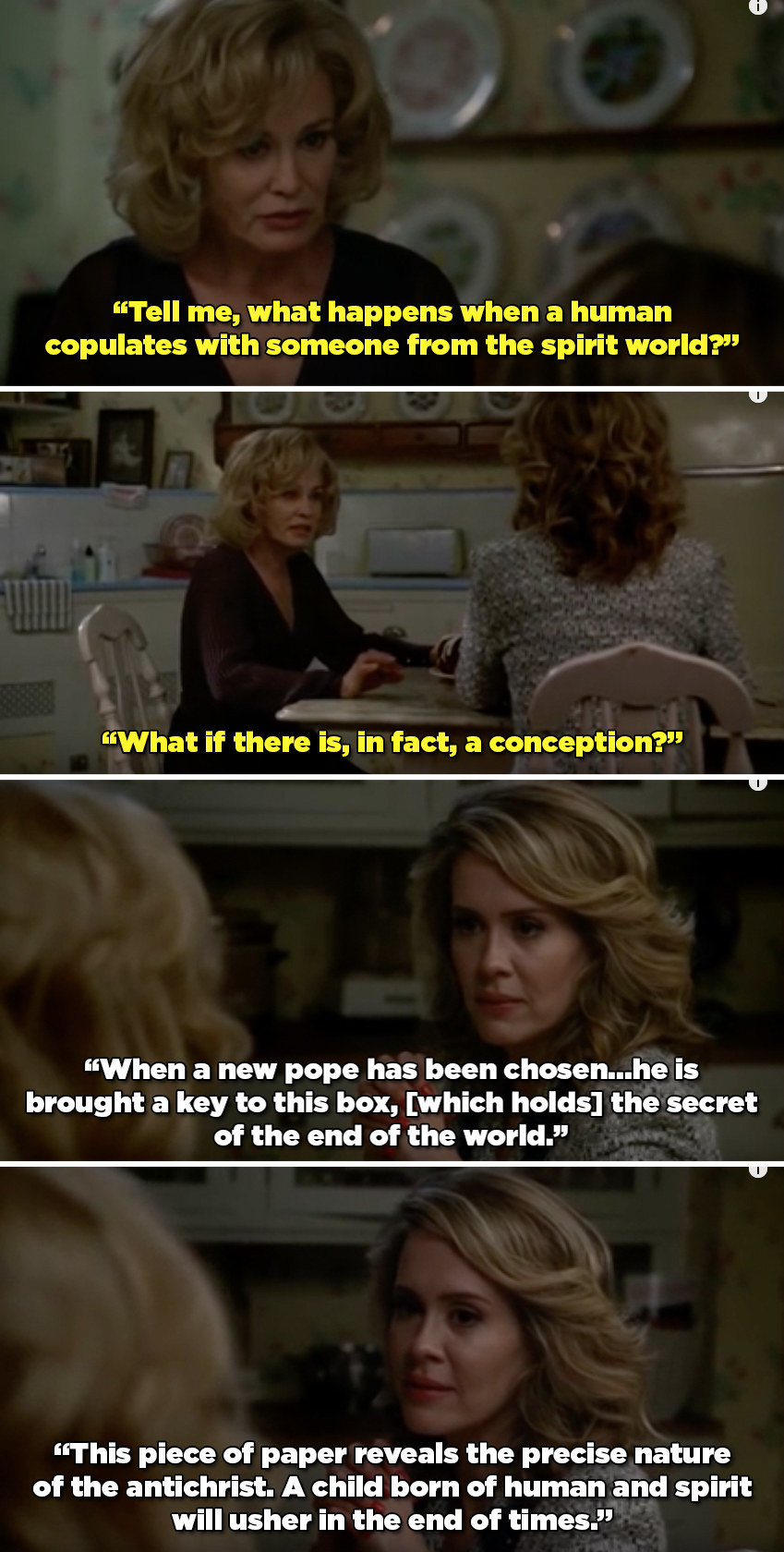 ...ending with Michael — Tate and Vivien's son, aka the Antichrist — murdering his nanny.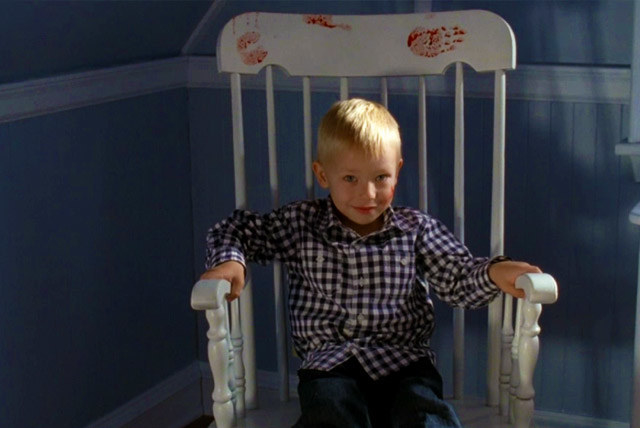 Is Michael the red baby in the promo images?! What's the connection between Murder House and Coven?! Will the world actually end?! Only time will tell.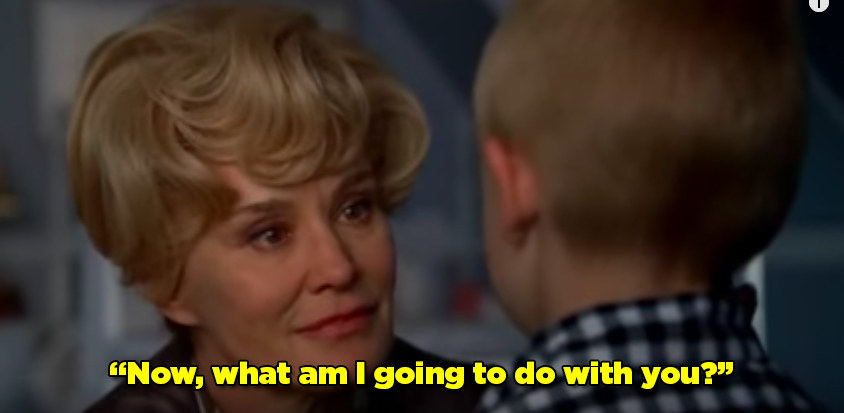 American Horror Story: Apocalypse premieres Wednesday, Sept. 12 on FX.