15 Emails I Truly Cannot Believe People Actually, In Fact, Sent
"I accidentally emailed my teacher with my porn email instead of my school email."
1.
This guy who iconically sent a picture of Ashley Tisdale instead of his W-9:
3.
This other Andrew — from the "land of the kangaroo" — was quite frankly fed up with HR folks "in the motherland":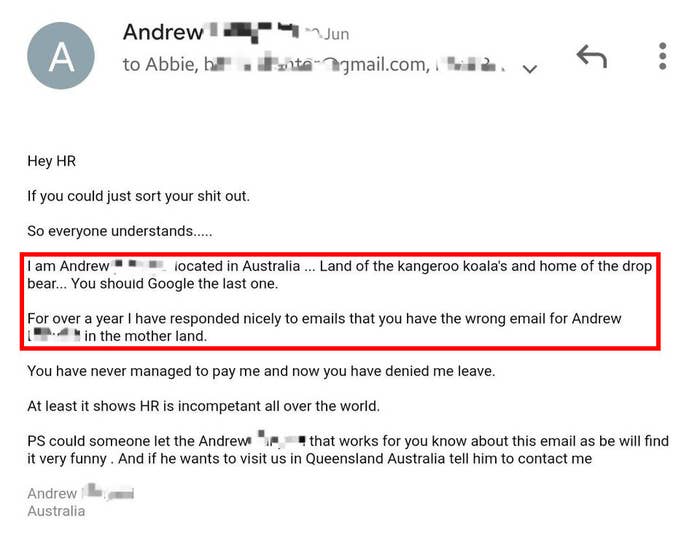 4.
This person who emailed their teacher from their PORN email account instead of their school one: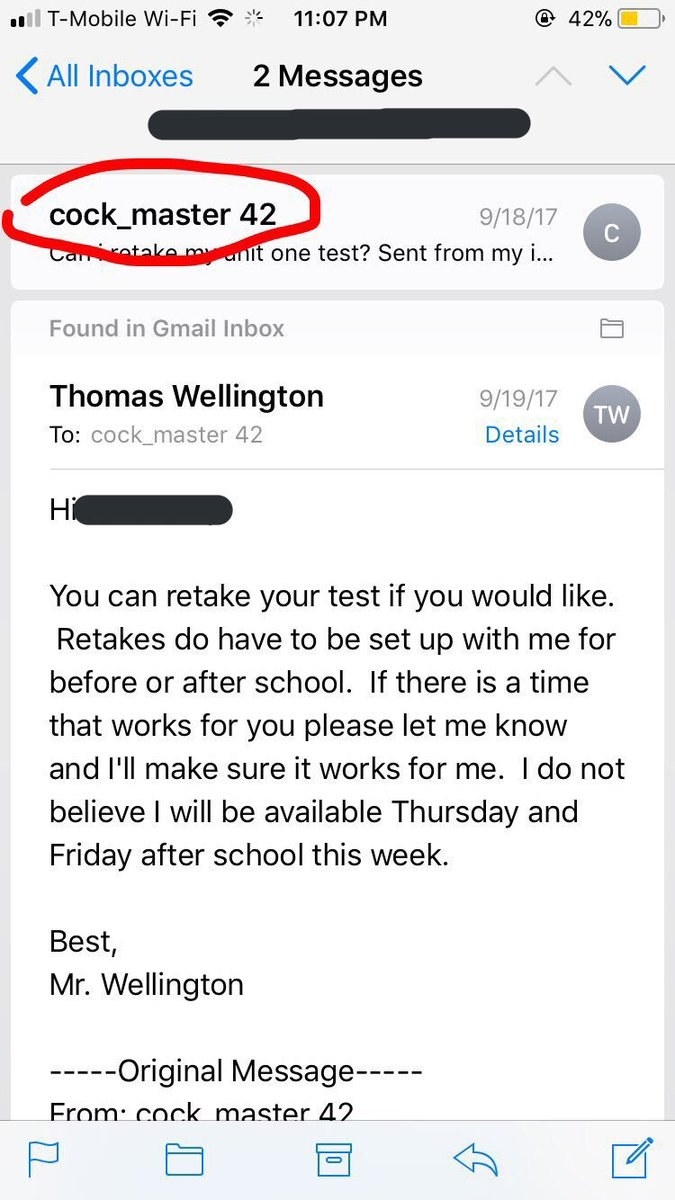 5.
This student who put "Twat" as the subject instead of "Test":
6.
This clown who forgot to turn in their assignment and sent "self-loathing memes" to make up for it:
7.
This student whose email signature needs updating, like, yesterday: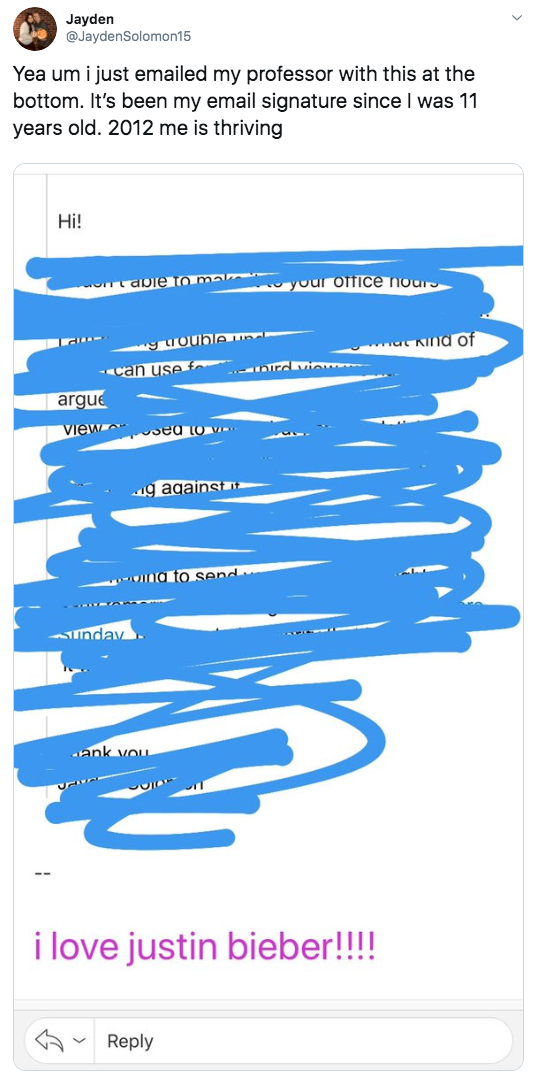 8.
This guy who thought he was thanking his friend for sending him the ANSWERS to an assignment, but emailed his PROFESSOR instead: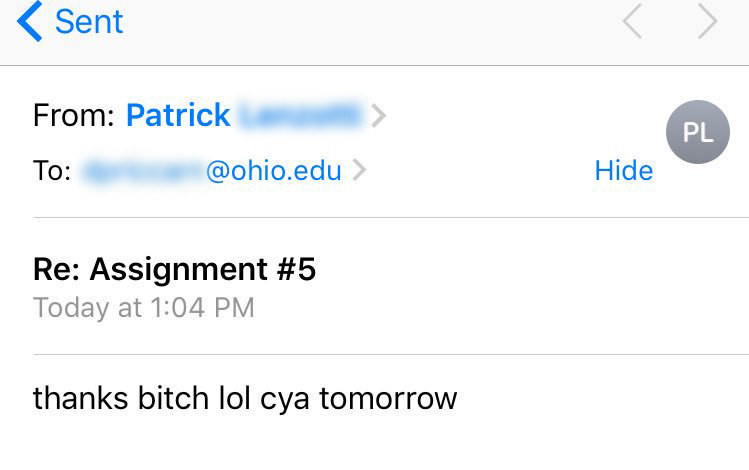 9.
This person who needed to take a dick day:
10.
And this person whose script was going well, even if their spelling was not:
11.
This person who emailed their boss while high as a kite after wisdom tooth surgery:
13.
This student who misspelled their professor's name — and this professor who went along with it: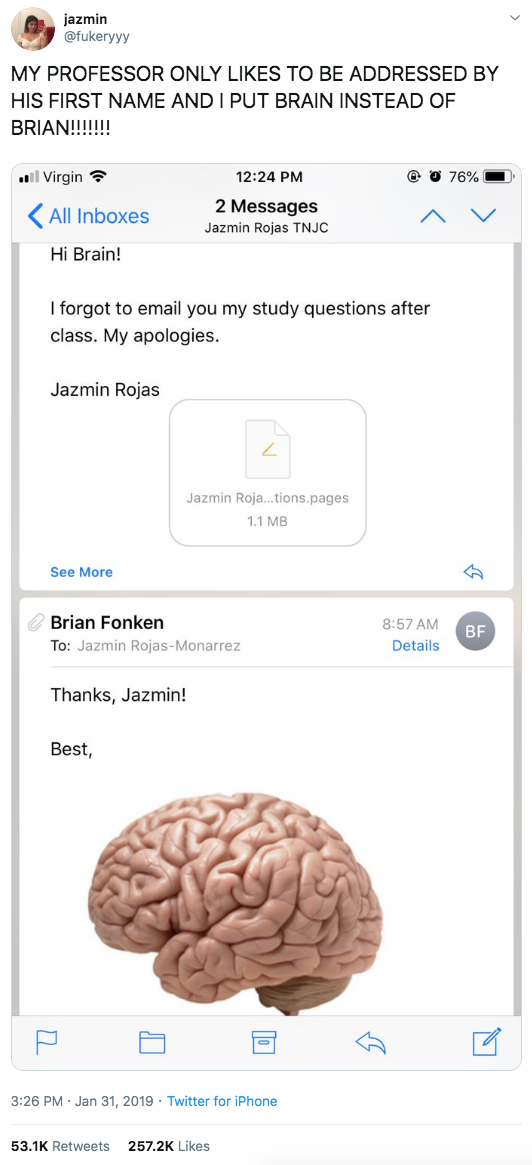 14.
This US State Department official who sent out a meeting invite with THIS photo attached:
15.
And finally, Chrissy Teigen, who probably wishes she could hit "unsend" right about now: