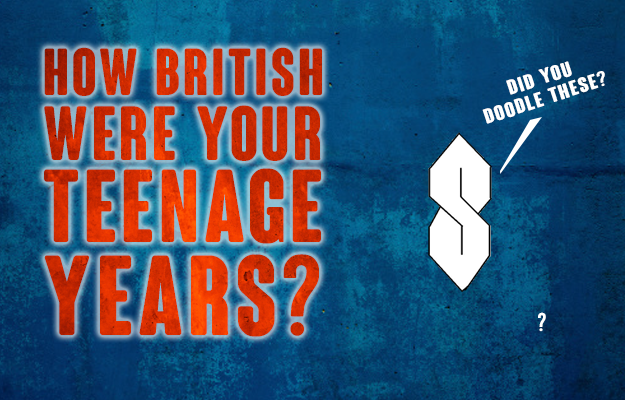 How British were your teenage years?

Went to Reading / Leeds festival.

Had "Mr Brightside" by The Killers as your jam.

Got an ill-advised tattoo.

Asked your friend if someone was online so you could check if they blocked you.

Made your friends/classmates in Sims.

Rinsed all your money on your pay-as-you-go mobile.

Downloaded polyphonic ringtones.

Got a new song on your phone and had to bluetooth it to everyone in your year.

Worried that people could steal your identity via bluetooth.

Tried to convince your parents that mobile phones probably wouldn't give you cancer.

Drawn a dick on your friend's Bebo "Whiteboard".

Drawn dicks all over your friend's exercise books.

Played a game which basically involved hitting your friends in the balls. (Names vary)

Played a game which basically involved pulling your friend's trousers down in public.

Played knuckles (the version with just fists).

Played bloody knuckles (the version with the pound coin).

Still have scars from any of the above games, emotional or physical.

Performed a choreographed dance routine in front of school.

Loved "getting low" to songs.

Owned "Jack Wills" clothing.

Got the "Jack Wills" catalogue.

Was embarrassed buying condoms.

Dutifully kept your friends updated on which base you and your partner had got to.

Knew exactly how much sex everyone in your year was or wasn't having.

Dated someone too old for you.

Gone on a regrettable girly/lads holiday.

Had an incestuous friendship group.

Gone to the local STI clinic with your friends for tests - just in case.

Was suspended for bad behaviour.

Picked your GCSEs / A Levels based on what your friends / crush were doing.

Hung out in a Starbucks during sixth form / college because it was cool.

Took hundreds of pictures on every social occasional and uploaded them all to Facebook.

Got trip hoodies with a cringe-inducing nickname.

Copied your homework from someone else at form time.

Faked your parent's signature for your homework diary.

Painstakingly covered your exercise books in wrapping paper / wallpaper samples.

Ironically did the "Sexy A Levels" results day jump.

Endured cringeworthy parent's evenings.

Planned an amazing leaver's prank.

Not actually followed through with the prank because school threatened to ban you from the prom.

Had a really regrettable home-dye job.

Dealt with that awkward transition where your parents still had to buy your clothes but they didn't approve of what you wanted.

Smoked weed for the first time like it wasn't a big deal.

Acted like you knew everything about drugs because you'd smoked weed.

Ordered legal highs from the internet.

Blamed your hangover on food poisoning to your parents.

Had one friend with the most convincing ID so they always bought the booze.

Drank white lightning or K cider.

Drank the cheapest bottle of wine from the off licence.

Went to a regular pub you knew they wouldn't ID you in.

Look down on underage drinkers the second you turned 18.

Have an of-age alter ego you could pretend to be when talking to strangers in the pub.

Drink in parks, or car parks.

Have one friend with cool parents who bought you drinks.

Had a secret house party when your parents went out of town for the night.

Trashed someone else's house.

Argued for hours over the rules of Ring of Fire.

Tried to learn to roll cigarettes.

Got a provisional licence as soon as you turned 17.

Failed at lease one test.

Got a car as soon as you passed.

Didn't get a car/ learn to drive, and relied on your friends to drive you places.

Compared your life to "Skins".

Compared your life to "The Inbetweeners".

Knew all the words to "Mean Girls"

Tried to be like "Jackass".

Switched over to the music channels during the adverts just to avoid the "Crazy Frog" adverts.

Spent way too much money on your prom.

Knew, or heard of, at least one person who arrived to their prom in a helicopter.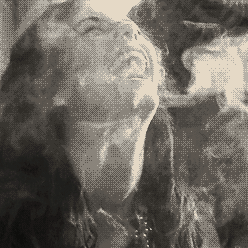 Click how many you ticked off!
Looks like there are no comments yet.
Be the first to comment!