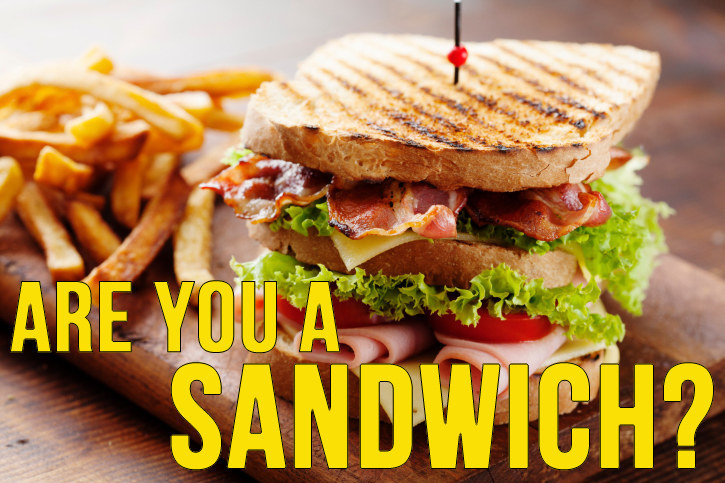 Check all that apply to you.

I'm covered in mayonnaise.

I'm wearing two or more pieces of bread.

I'm surrounded by lunch meat.

I'm handheld and portable.

I have been referred to as "finger food."

Someone squirted me with mustard and I felt like I deserved it.

There's a pickle literally millimeters from me.

I was born inside a deli.

My dad was a slab of Boar's Head smoked turkey.

My mom was a block of swiss cheese.

A tomato just slid right off me.

I'm inside a fridge right now.

Someone tried to put me inside a lunch box.

I'm sitting on top of a plate.

My mortal enemy is a wrap.

I have been stabbed with a toothpick.

Someone tried to toast me.

Someone referred to me as "the number 5."

Someone pointed to me and said, "Hey look! A sandwich."

More than one person has tried to eat me.

Please help me. I'm in danger.
Looks like there are no comments yet.
Be the first to comment!