Look at this picture. What do you see? A cloud? WRONG. Looks closer... no, keep looking.... because it could hold the key to the result of Scotland's independence referendum. It's actually, according to Gillian Degnan, 44, originally from North Ayrshire, a very important omen of the impending dissolution of the United Kindom. It's got everyone very, very excited.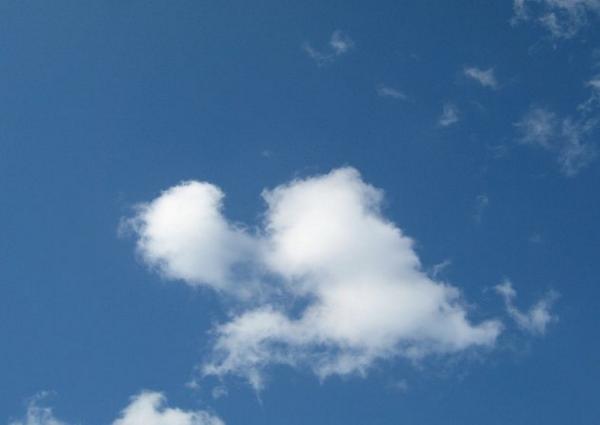 Anyway, the Scottish Sun has put it on its front page so it's definitely a very important news story.
Oh and the photo was taken in Sardinia, which is well-known for its cloud-based omens on Scottish electoral outcomes.
Gillian told SWNS how she ended up taking the photo: "I was on my sun lounger when I spotted it in the sky. I thought it was a bit weird."
"The referendum is the talking point between everyone at the moment and I started to wonder whether it was an omen about how the vote is going to go." Because she lives in Nottingham she doesn't have a vote but is on the Better Together side, no matter what the cloud suggests.
"I think Scotland would be too small on its own," she told the agency.
Though one sharp Twitter use has noticed the cloud is also suggesting further devolution to other parts of the UK.
Goodbye, cloud-based United Kingdom.