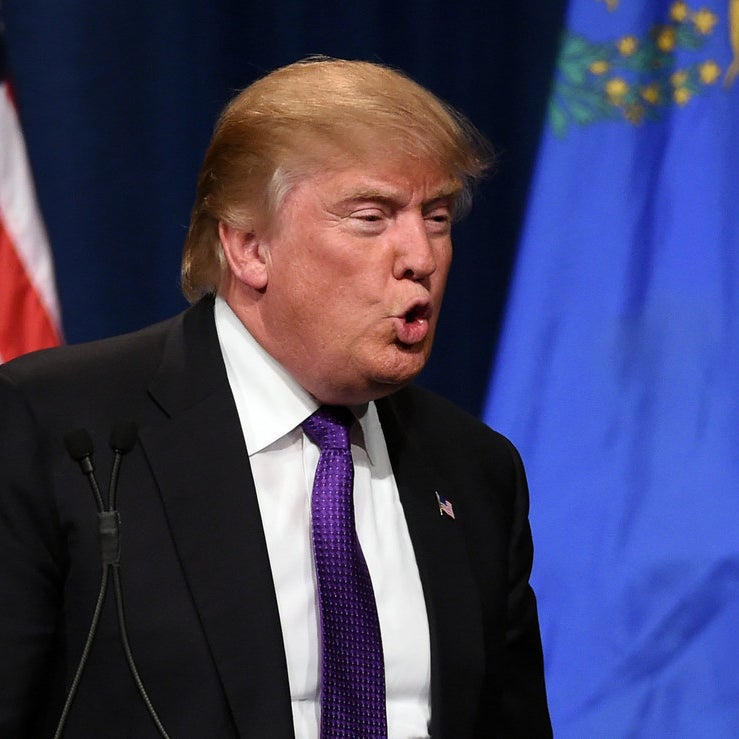 Donald Trump claimed he could have slept with Princess Diana if he had wanted to, according to a radio interview recorded months after her death on the The Howard Stern Show.

"Why do people think it's egotistical of you to say you could've gotten with Lady Di?" Stern asked the Republican presidential frontrunner in a 1997 interview. "You could've gotten her, right? You could've nailed her."
"I think I could have," Trump replied.
"She had times when she didn't look great and she had times when she looked better than anyone in the world," he said of the former princess, who had just been killed in a Paris road accident. "But she had supermodel... She had the height, she had this, she had magnificent skin, she was a great beauty."
BuzzFeed News listened to hours of recordings of Trump's appearances on the show, which are not publicly available, to find the comments.
Trump also said Princess Diana sent him a "really nice letter" shortly before her death, thanking him for a bouquet of flowers after the businessman had done her a "personal favour".
However, last month the TV presenter Selina Scott claimed in the Sunday Times that Trump "bombarded Diana at Kensington Palace with massive bouquets of flowers" and that the princess had said the businessman gave her "the creeps".
The friend of Diana wrote: "As the roses and orchids piled up at her apartment she became increasingly concerned about what she should do. It had begun to feel as if Trump was stalking her."
In the 1997 Howard Stern interview Trump also claimed that unlike Diana's then-boyfriend Dodi Fayed, he would never have allowed Diana to die in a Parisian tunnel while being chased by paparazzi photographers on motorbikes.

"I know that tunnel in Paris," Trump said. "It's got, like, a 30-mile limit."
He added: "If you look at this tunnel – and I really know that tunnel well, I've been through that tunnel many times – you can't go more than like 30, 40 miles an hour. If you're going 40 miles an hour through that tunnel you're going fast. These people had to be going at 120-something miles an hour."
Trump later repeated his attraction to Princess Diana when listing his top 10 women on The Howard Stern Show in 2000.
"I never get this thing with Lady Di," Stern said.
"I think she's magnificent," Trump said. "Lady Di was truly a woman of great beauty."
"Would you have slept with her?" Stern interjected.
"Without even hesitation," Trump said. "She had the height, she had the beauty, she had the skin – the whole thing."
He added that "she was crazy, but these are minor details".