Thanks to the internet and @GeneralBoles there was only way this was going to go, especially when Ed met Harry and Sally.
Some people raised valid questions about Miliband's decision to plump for bacon.
Of course, Miliband wished he was hanging out with the real greats.
And he tried to fit in a little something on the side.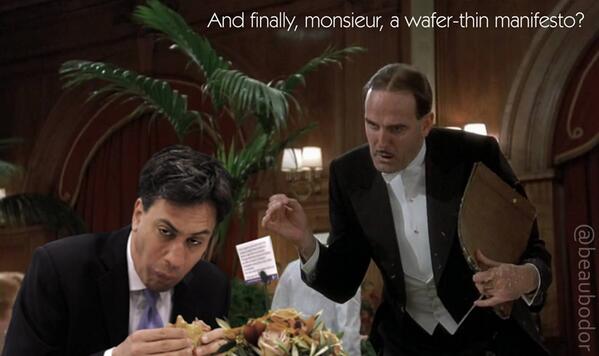 But alas, all good things must come to an end.