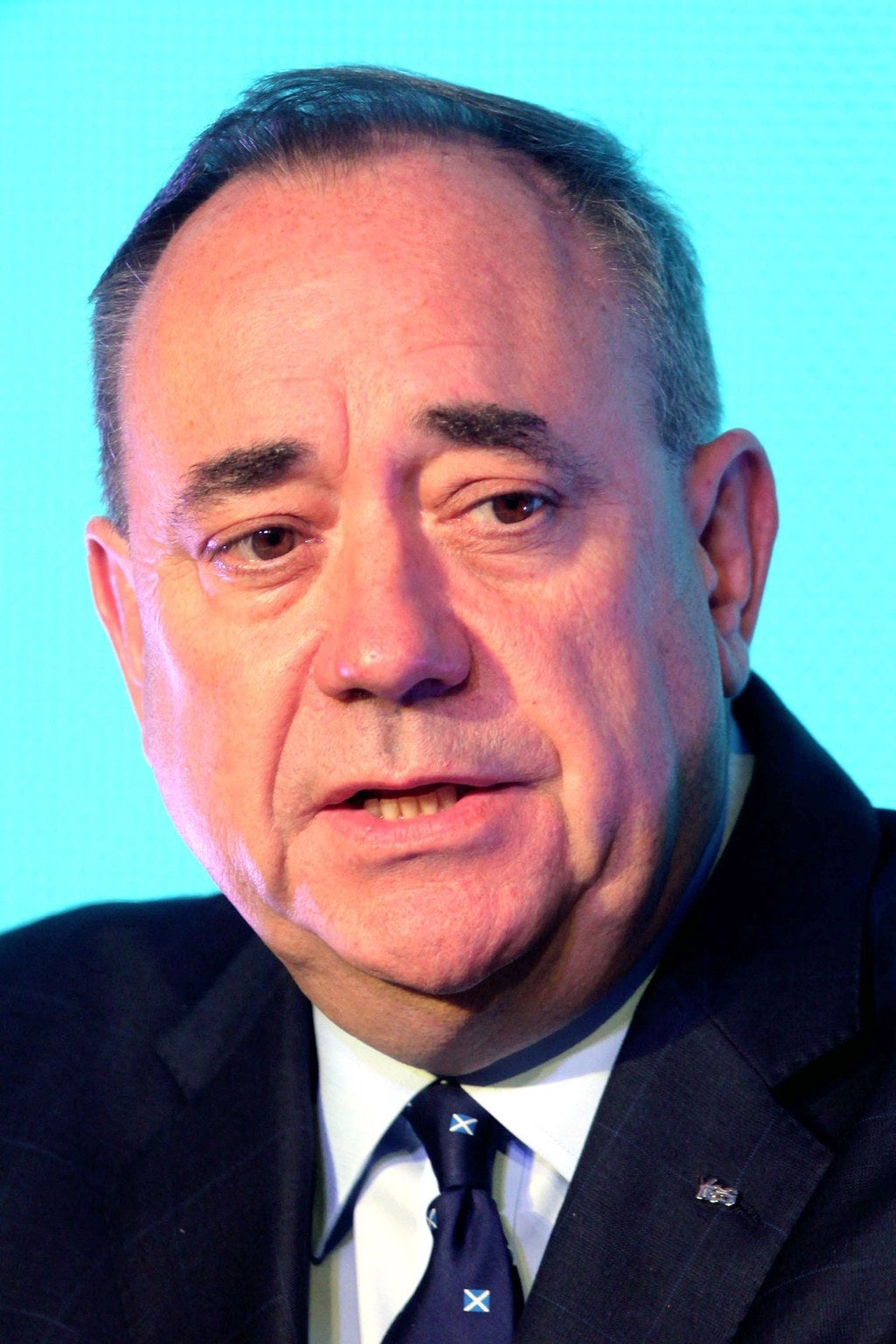 EDINBURGH – Alex Salmond has dramatically resigned as Scotland's first minister, just hours after conceding defeat in the nation's independence referendum.
The announcement was made at a press conference at Edinburgh's Bute House, the official home of the first minister.
Salmond will officially step down when a new SNP leader is chosen in November.
This is Salmond's full statement, in which he says Scotland and the SNP need "new leadership".
"I am immensely proud of the campaign which Yes Scotland fought and of the 1.6 million voters who rallied to that cause by backing an independent Scotland.

"I am also proud of the 85% turnout in the referendum and the remarkable response of all of the people of Scotland who participated in this great constitutional debate and the manner in which they conducted themselves.

"We now have the opportunity to hold Westminster's feet to the fire on the 'vow' that they have made to devolve further meaningful power to Scotland. This places Scotland in a very strong position.

"I spoke to the prime minister today and, although he reiterated his intention to proceed as he has outlined, he would not commit to a second reading vote by 27 March on a Scotland Bill. That was a clear promise laid out by Gordon Brown during the campaign. The prime minister says such a vote would be meaningless. I suspect he cannot guarantee the support of his party.

"But today the point is this. The real guardians of progress are not the politicians at Westminster, or even at Holyrood, but the energised activism of tens of thousands of people who I predict will refuse meekly to go back into the political shadows.

"For me right now, therefore, there is a decision as to who is best placed to lead this process forward politically.

"I believe that in this new exciting situation, redolent with possibility, party, parliament and country would benefit from new leadership.

"Therefore I have told the national secretary of the SNP that I will not accept nomination to be a candidate for leader at the annual conference in Perth on 13–15 November.

"After the membership ballot I will stand down as first minister to allow the new leader to be elected by due parliamentary process.

"Until then I will continue to serve as first minister. After that I will continue to offer to serve as member of the Scottish parliament for Aberdeenshire East.

"It has been the privilege of my life to serve Scotland as first minister. But as I said often during the referendum campaign, this is not about me or the SNP. It is much more important than that.

"The position is this. We lost the referendum vote but can still carry the political initiative. More importantly, Scotland can still emerge as the real winner."
There is nothing wrong in politics with being ambitious, and if the opportunity presents itself, thinking you might like to do the top job. But I am focused on 18 September. What happens after that… Well, we'll see what the result is. What I hope is we have a Yes vote and Alex Salmond leading negotiations to establish Scotland as an independent country.
BuzzFeed broke the news to shocked voters in central Edinburgh. Even No voters were sad to see him go.
"Despite voting No I'm actually quite sad about that, especially when you see someone pour their heart and soul into something like that," said student Lisa Mackintosh, 26.
David Smith, 37, voted Yes and said he wished Salmond hadn't resigned, adding: "The problem in the Scottish parliament is low-grade politicians because of a lack of power, and I think the more high-quality politicians the better. I respected Alex Salmond as a politician and it'll be sad to see him go."
His views were echoed by No voter Henry Alm, 18, who said: "I did not like the Yes campaign [and] I personally am glad that there was a No vote. But I think he was a talented politician and it'll be a shame to see him go."
Salmond grew up on a council estate in Linlithgow, the second of four children.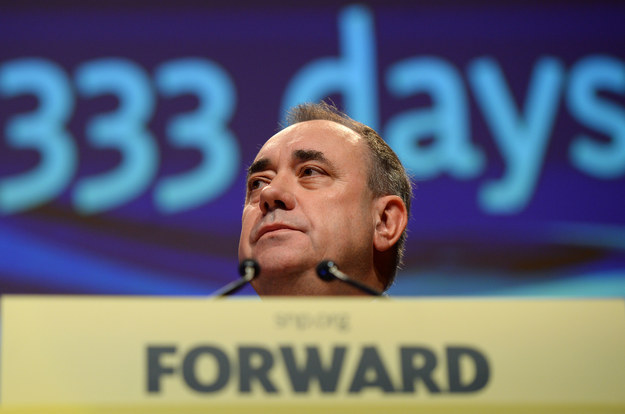 I had a blazing row with a [Labour-supporting] girlfriend from Hackney and she said 'if you feel like that – go and join the bloody SNP', so I did.
He held down careers in the civil service and as a Royal Bank of Scotland economist, but was expelled from the SNP in 1982 after joining the 79 Group, a rebel offshoot that wanted independence for Scotland. He was eventually readmitted to the party, which had suffered some severe electoral setbacks.
In 1987 he won a seat in the House of Commons, and the following year he made his name when he famously interrupted Nigel Lawson's budget speech. Throughout the rest of the 1980s and '90s he led the SNP in a more moderate direction, before resigning in 2000.
The BBC reported: "His exile lasted just four years – during which time John Swinney led the party – before grassroots members begged him to return."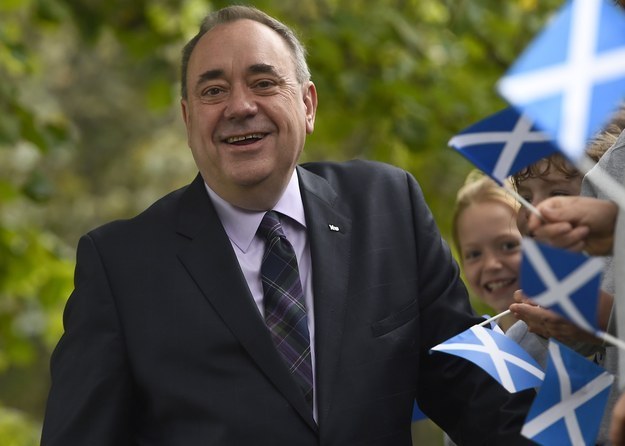 In the 2011 Scottish election, Salmond made history by leading the SNP to 53 seats.