Star Wars actress Carrie Fisher attended the White House Correspondents' Dinner Saturday night accompanied by Gary Fisher, her cute French bulldog.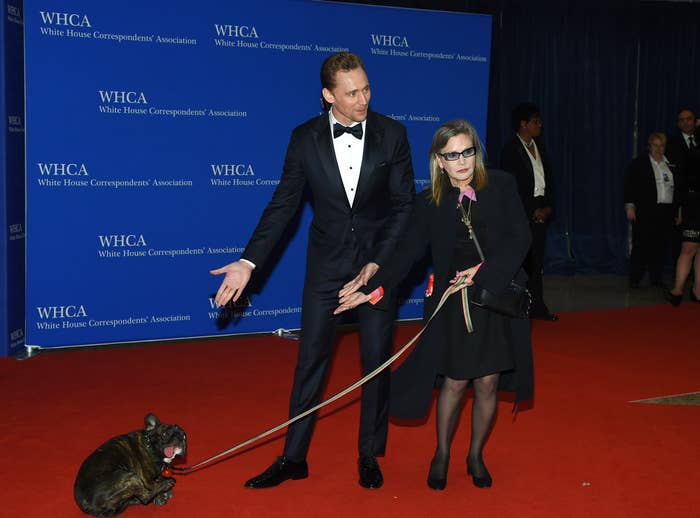 The White House Correspondents' Dinner was held in Washington, D.C. Hundreds of well-known journalists, celebrities, and politicians attended to eat and hear jokes from President Obama.
From the get go, Gary was a star on the red carpet and spent time hobnobbing with actor Tom Hiddleston.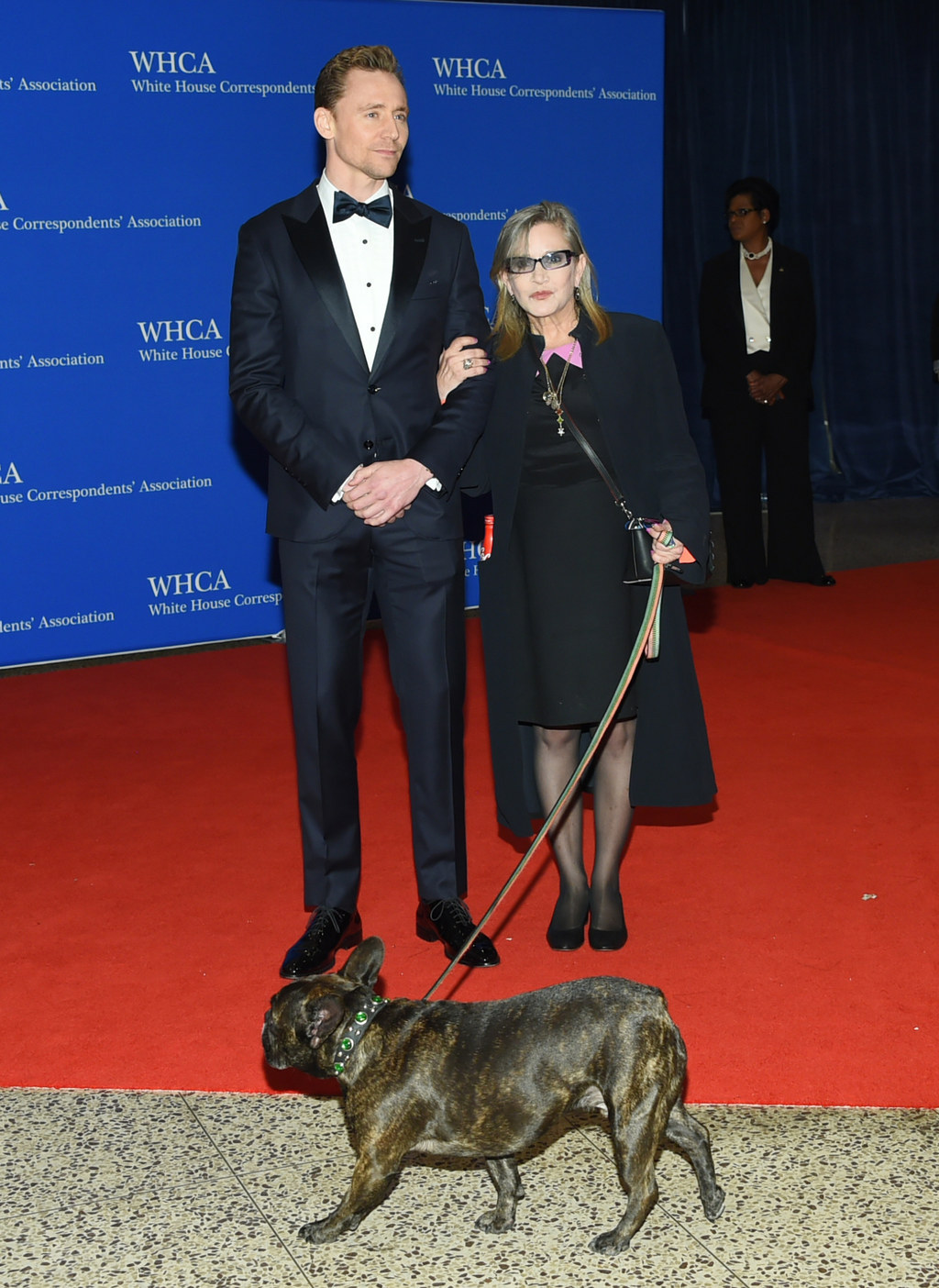 Gary is a therapy dog who helps Carrie deal with bipolar disorder. In the past, he has attended movie premieres and panel discussions.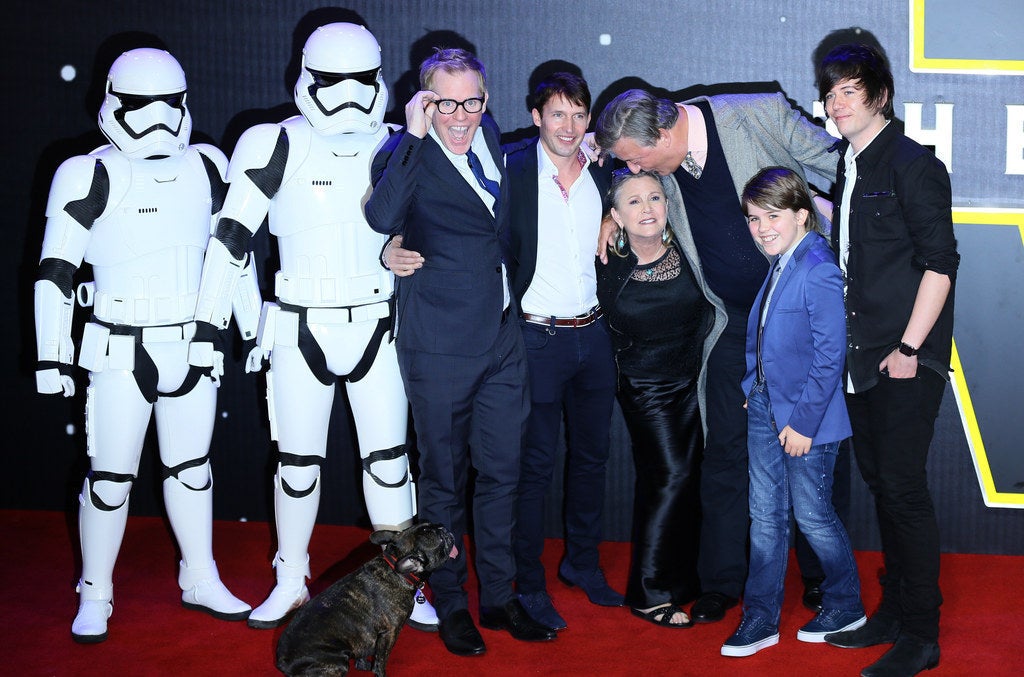 Gary Fisher attends the premiere of Star Wars, The Force Awakens in London on Dec. 16, left, and a panel discussion in New York City on April 19.
Gary is also a minor celebrity in his own right; he has thousands of followers on Twitter and Instagram, and has even been the subject of media profiles.
Saturday night, Gary, Carrie, and Tom Hiddleston were all enjoying the good life.