This weekend on Saturday Night Live, Kate McKinnon's Hillary Clinton was just settling into bed when she was paid a visit from a very special guest: her younger self, played by Amy Poehler.
Poehler was co-hosting the show and appeared in the Christmas Carole-esque skit as "Hillary from 2008" — a more naive version of the Democratic frontrunner who had never heard of troublesome topics like Benghazi.
Poehler's Hillary came with a warning:
"On Christmas Eve 2007, I was cocky too, and then someone named Barack Obama stumbled out of a soup kitchen with a basketball and a cigarette and stole my life."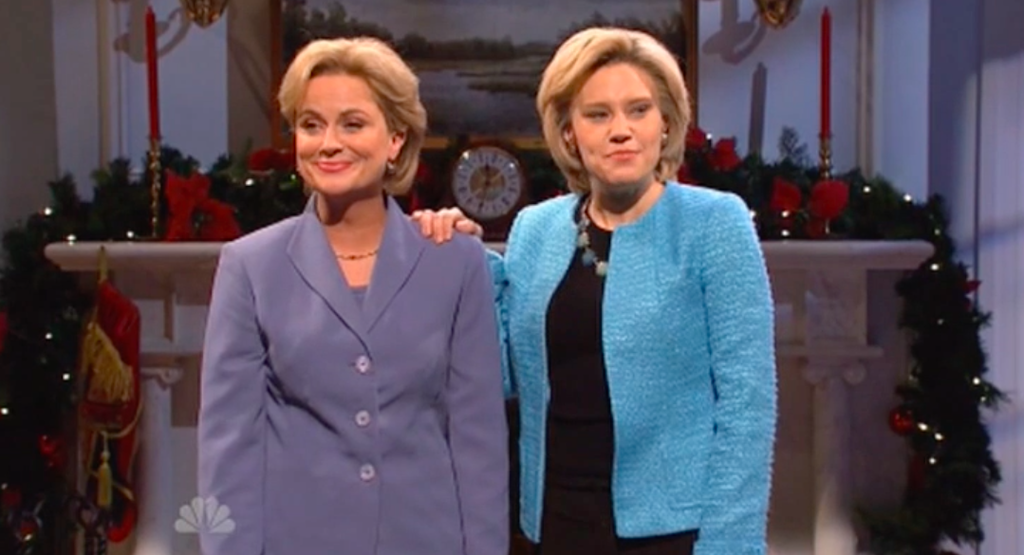 McKinnon's Hillary also explains how she now has to be a cool sweet old lady who says "YASSS QUEEN."
Eventually, Sarah Palin shows up, played triumphantly by Tina Fey.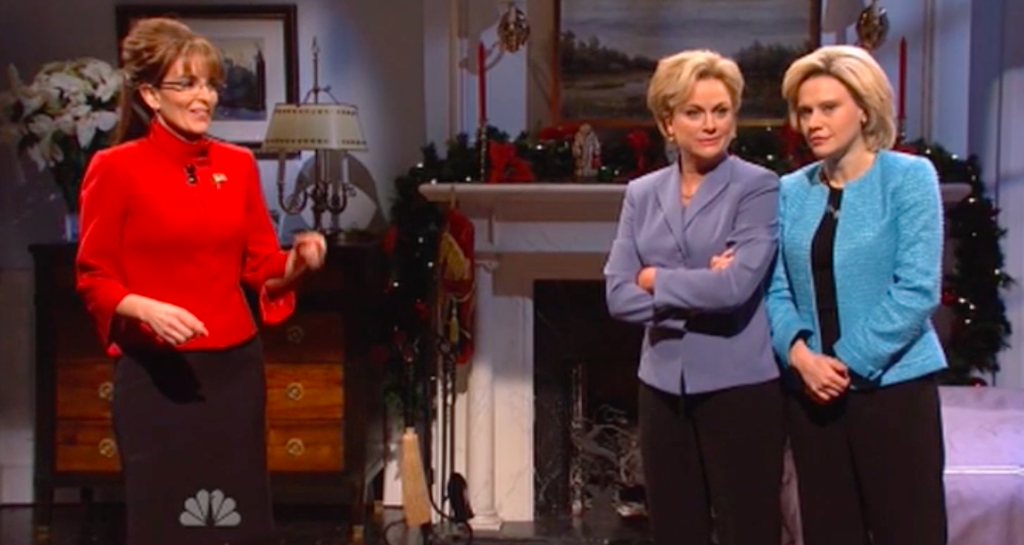 Palin dishes up some epic advice:
"You gotta do what ya believe in your spirit but also America, but not teachers and their fat liberal books. But also. And even why worry about fast food wages with their status quo, which is another Latin word, status quo. Meanwhile Americans are being taken for a ride and also the man can only ride ya when your back is bent so."
Finally, the whole thing ends with a group dance.