Have you ever looked at a dish sponge and thought, "ohhhhh, so cute!!!!!!!" and wanted to put your head on it and maybe take a little nap? Me neither, until literally just now.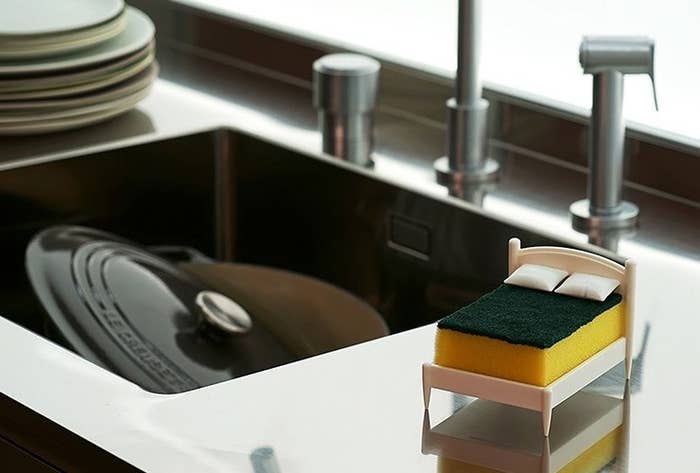 Look at this cute little sponge bed!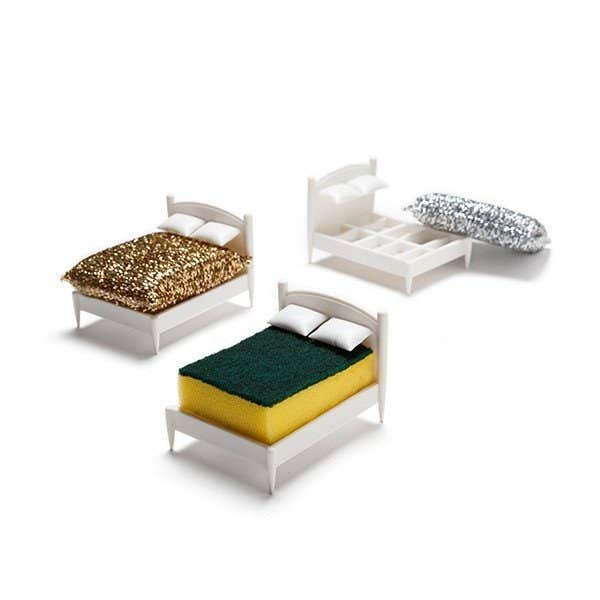 Not only is it the cutest (and maybe only) sponge bed you've ever seen, it also has a purpose...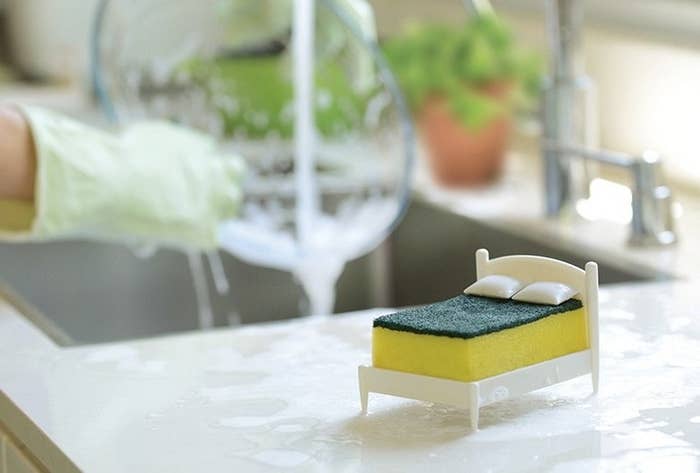 The "slats" and legs keep your sponge off the counter/sink to let it dry out and prevent it from getting extra smelly and full of bacteria.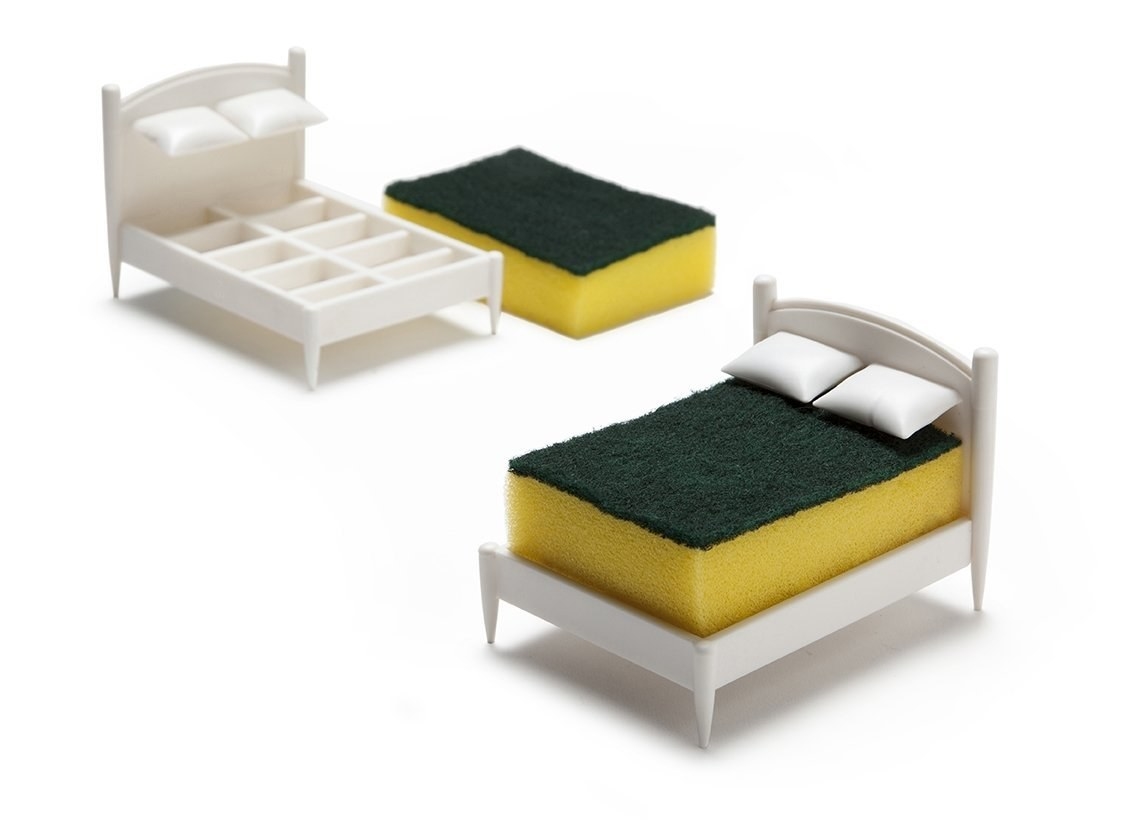 Anything that makes doing the dishes less terrible and more adorable seems worth it, IMO.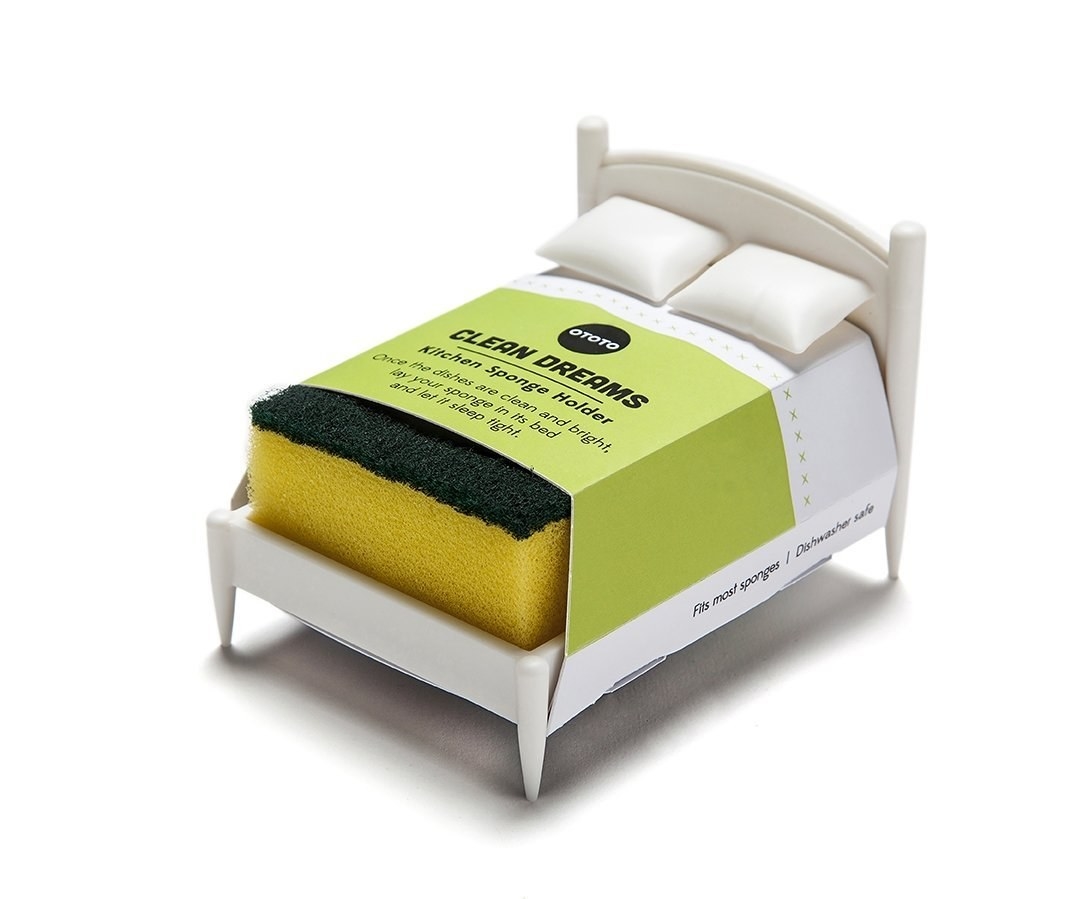 We hope you love the products we recommend! Just so you know, BuzzFeed may collect a small share of sales from the links on this page.
Want even more great product suggestions? Sign up for BuzzFeed's Gift Guide Newsletter!