27 Olympics Photos That Will Turn Every American To Goo
And the hoooooome of the *starts crying* brave.
1.
Michael Phelps kissing his son, Boomer, held by his fiancée, Nicole Johnson, after winning the men's 200m butterfly final.
2.
Nia Ali of the United States celebrating with her son, Titus, after winning the silver medal in the women's 100m hurdles final.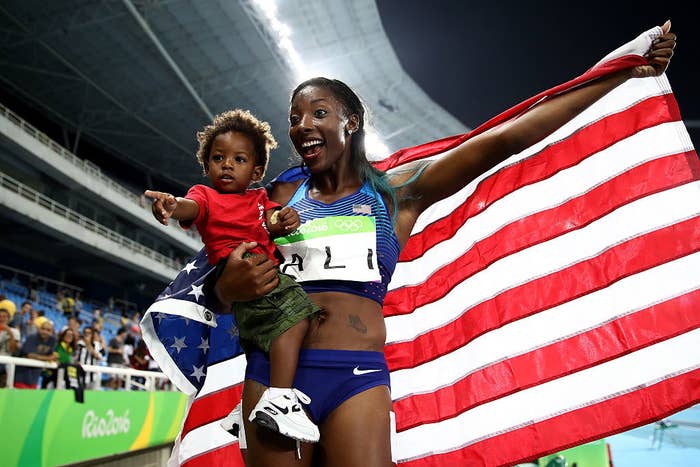 3.
US gymnasts meeting with their coaches after the women's artistic gymnastics team final at the Olympic Arena.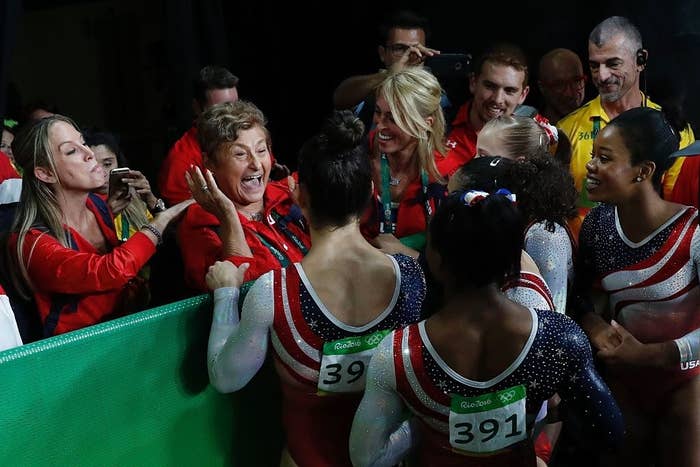 4.
Claressa Maria Shields celebrating her boxing victory in the Women's middle final bout with a handstand.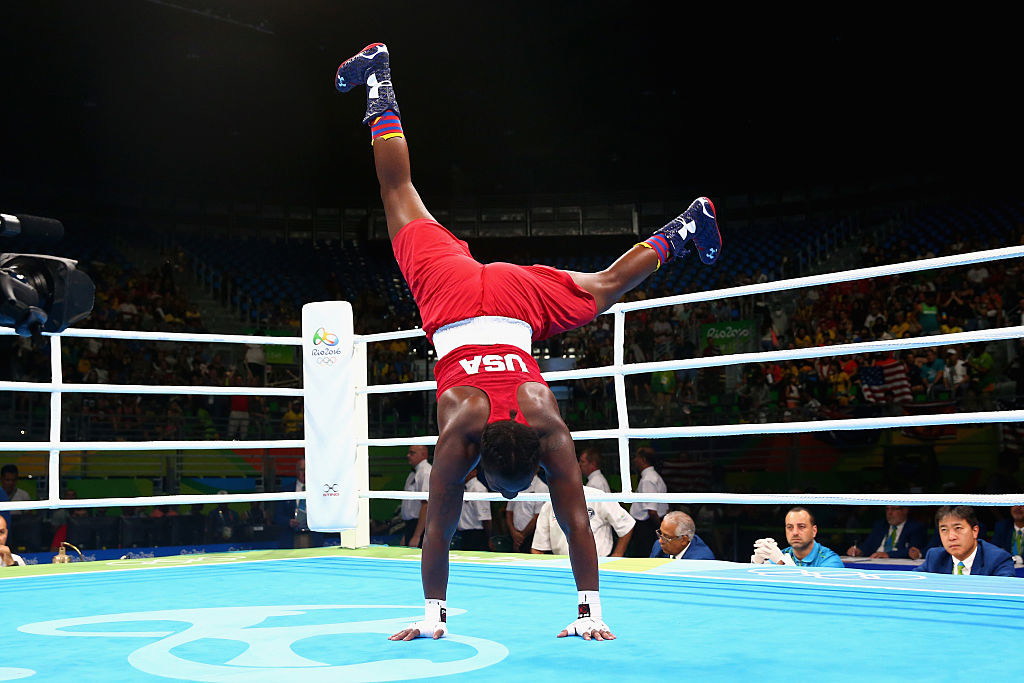 5.
J'den Michael Tbory Cox cheering after winning against Cuba's Reineris Salas Perez in their men's 86kg freestyle wrestling bronze medal match.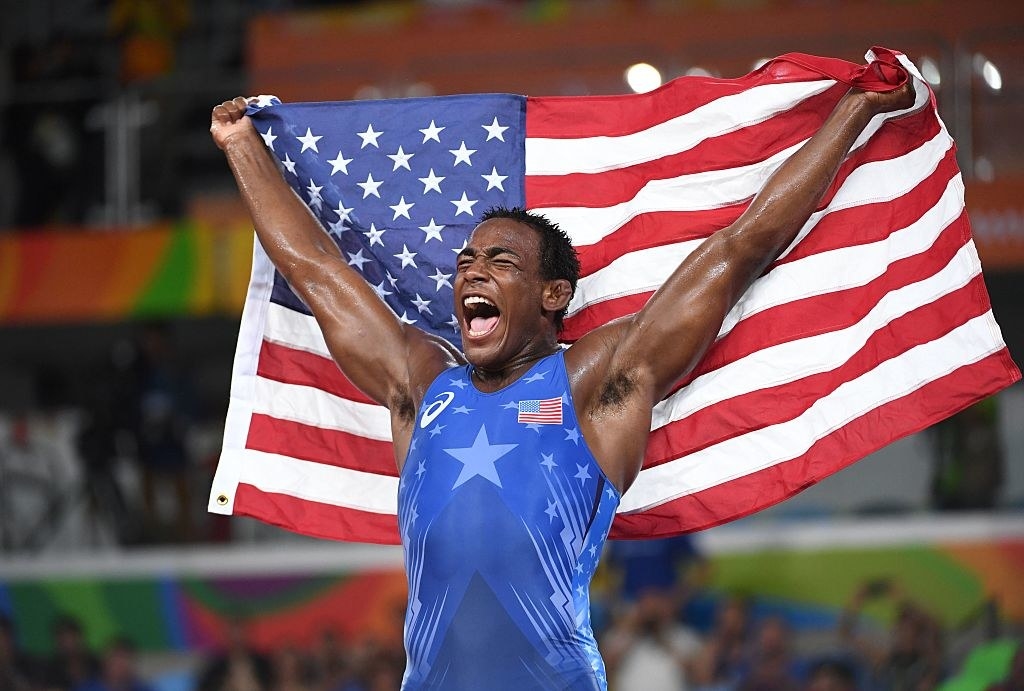 6.
Head women's basketball coach Geno Auriemma leaping into Brittney Griner's arms after the team won gold.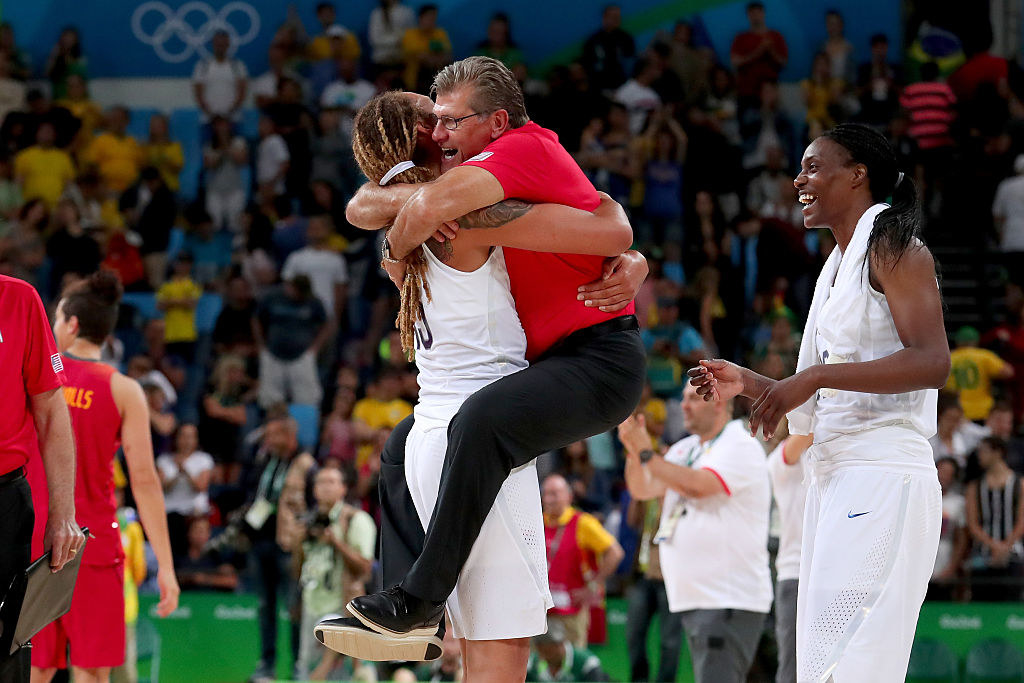 7.
Gwen Jorgensen showing her emotions as she won gold during the women's triathlon.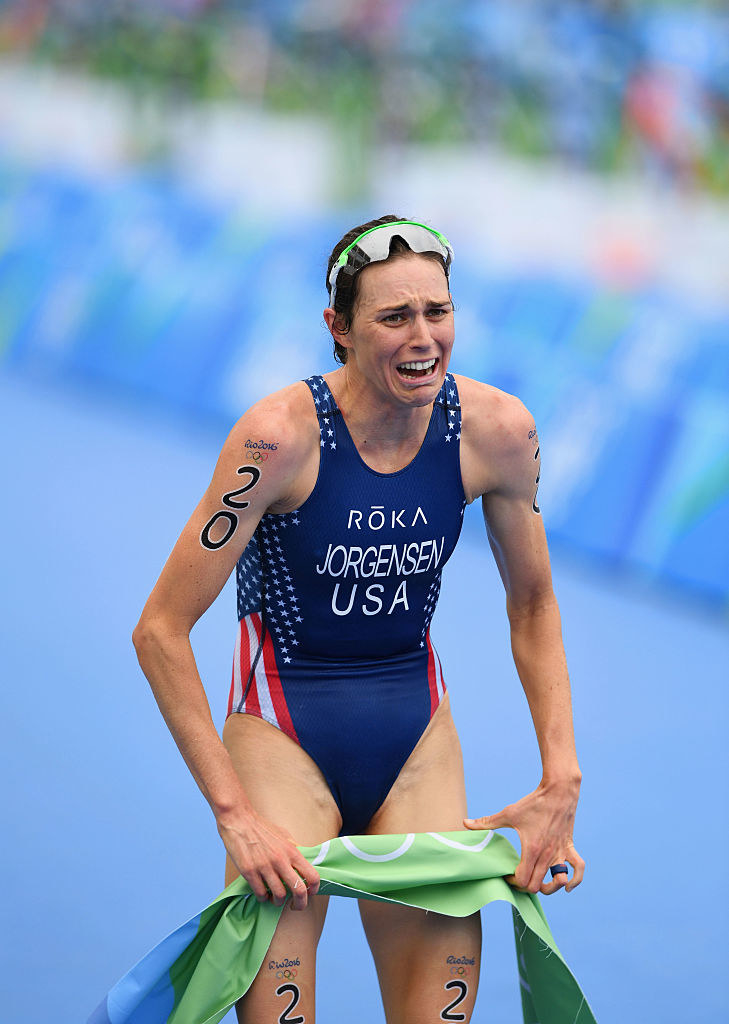 8.
Ibtihaj Muhammad (center) being hugged after winning the women's team sabre fencing bronze medal bout between the US and Italy.
9.
Simone Manuel embracing Penny Oleksiak of Canada after winning gold in the women's 100m freestyle final.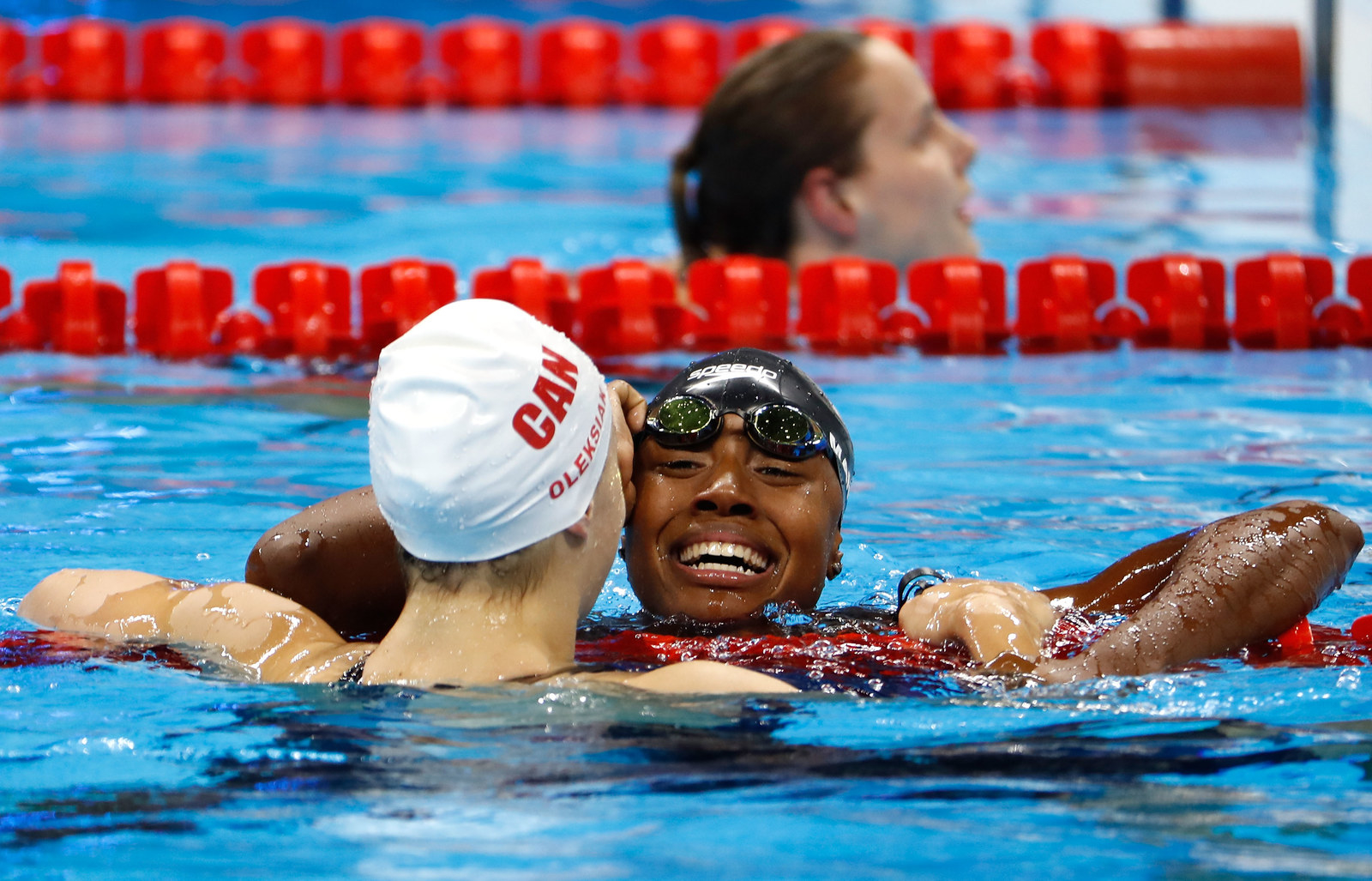 10.
Silver medalist Will Claye and gold medalist Christian Taylor hugging after the men's triple jump final.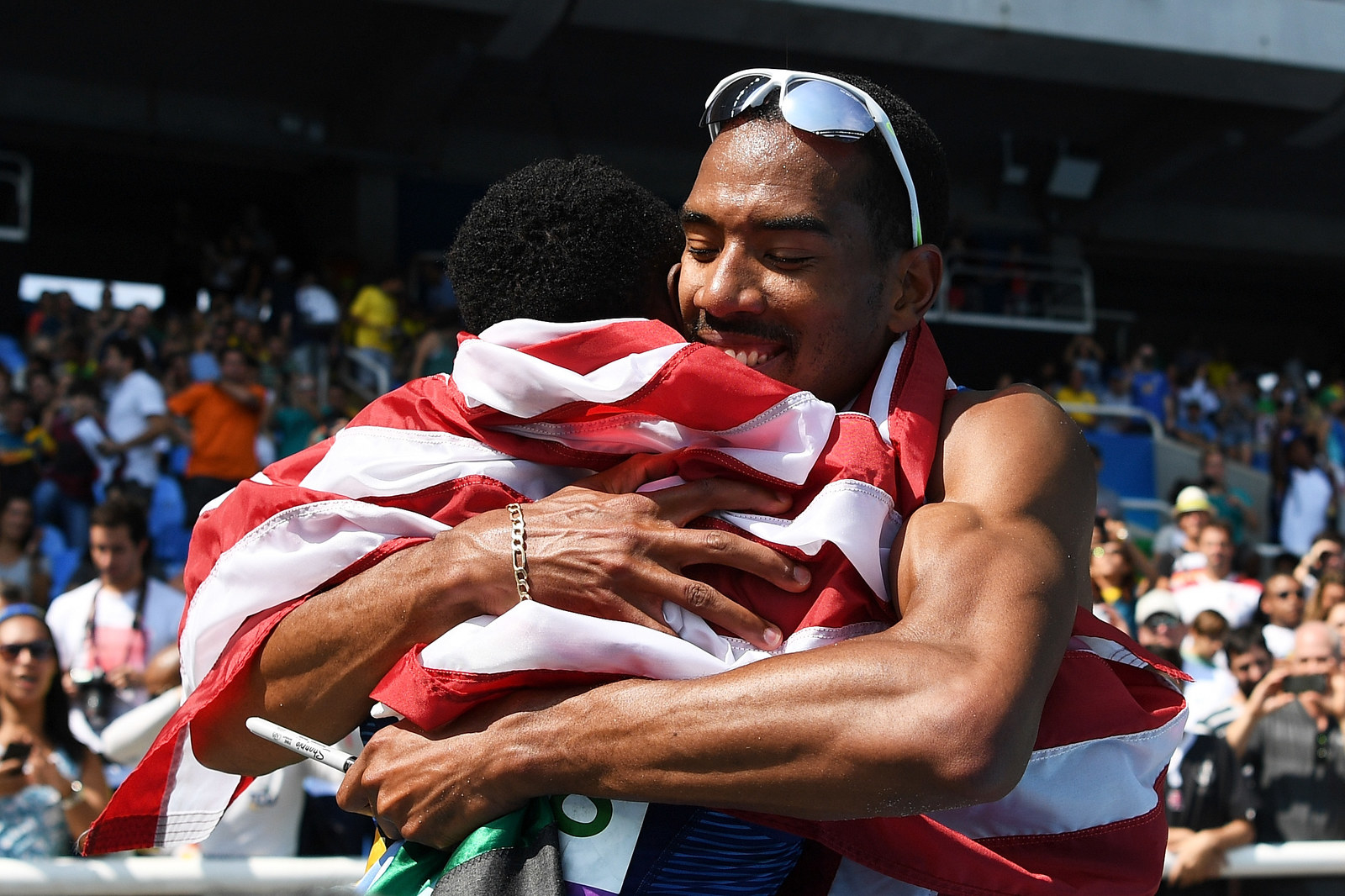 11.
Katie Ledecky crying after winning gold in the women's 800m freestyle final.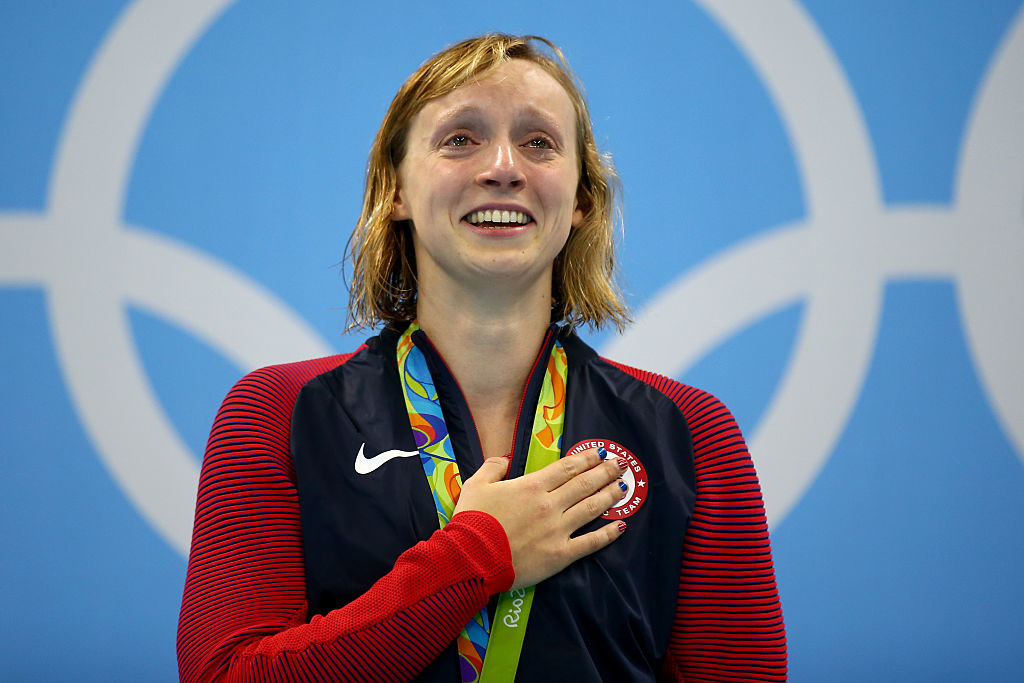 12.
Foluke Akinradewo, Courtney Thompsonm, and their teammates losing it after winning the women's bronze medal match in volleyball.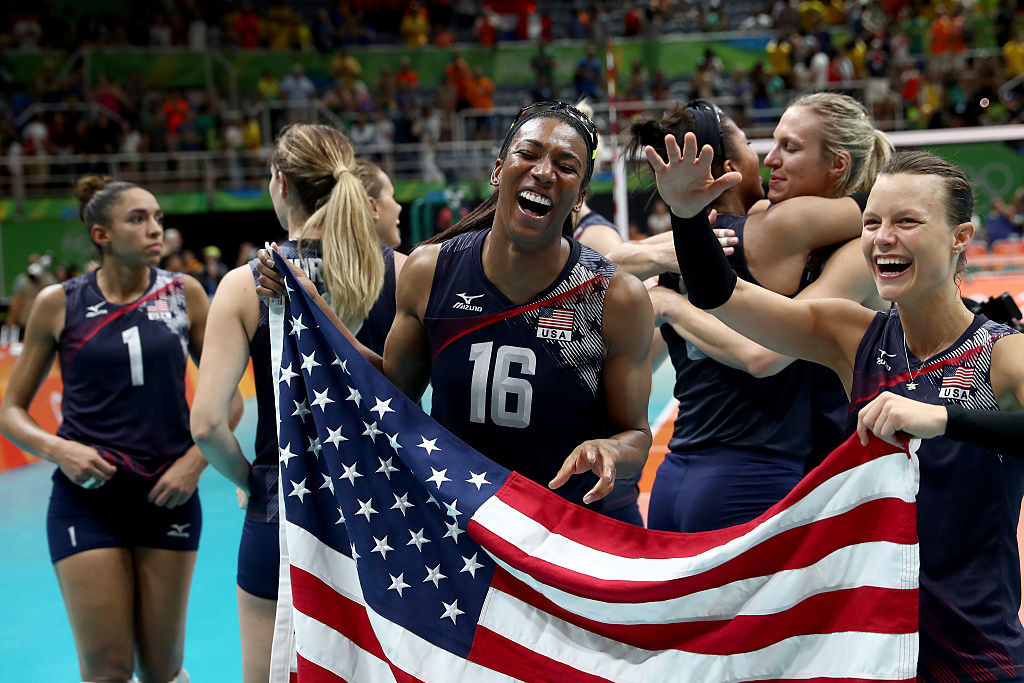 13.
Boomer Phelps wearing some patriotic ear protection while watching his dad swim.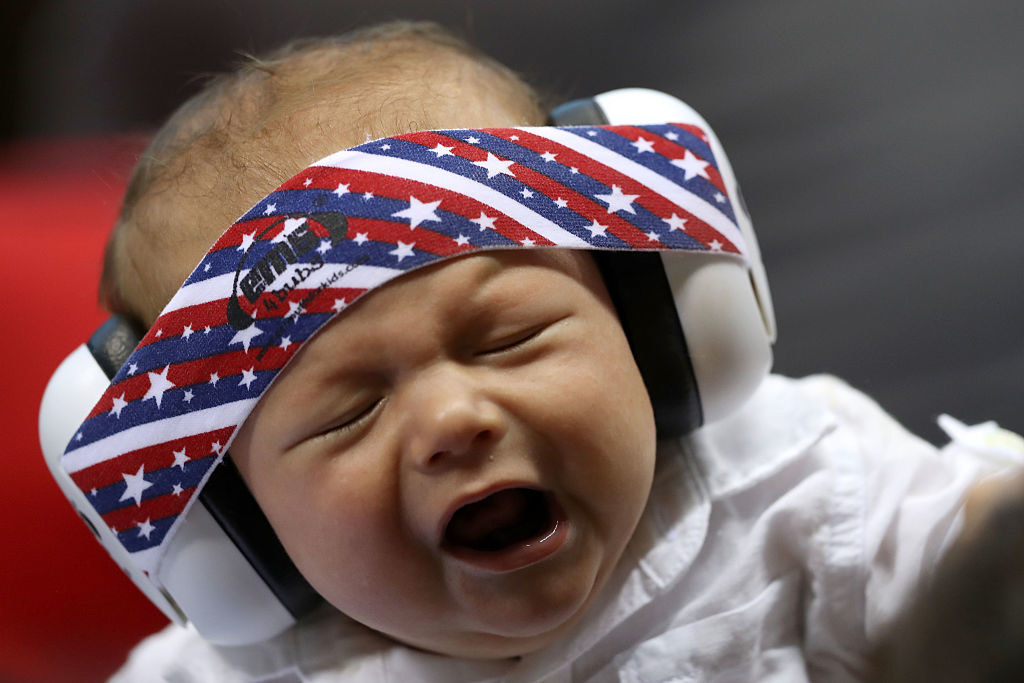 14.
Kristin Armstrong showing her gold medal to her son, Lucas, after the medal ceremony for the road cycling women's individual time trial.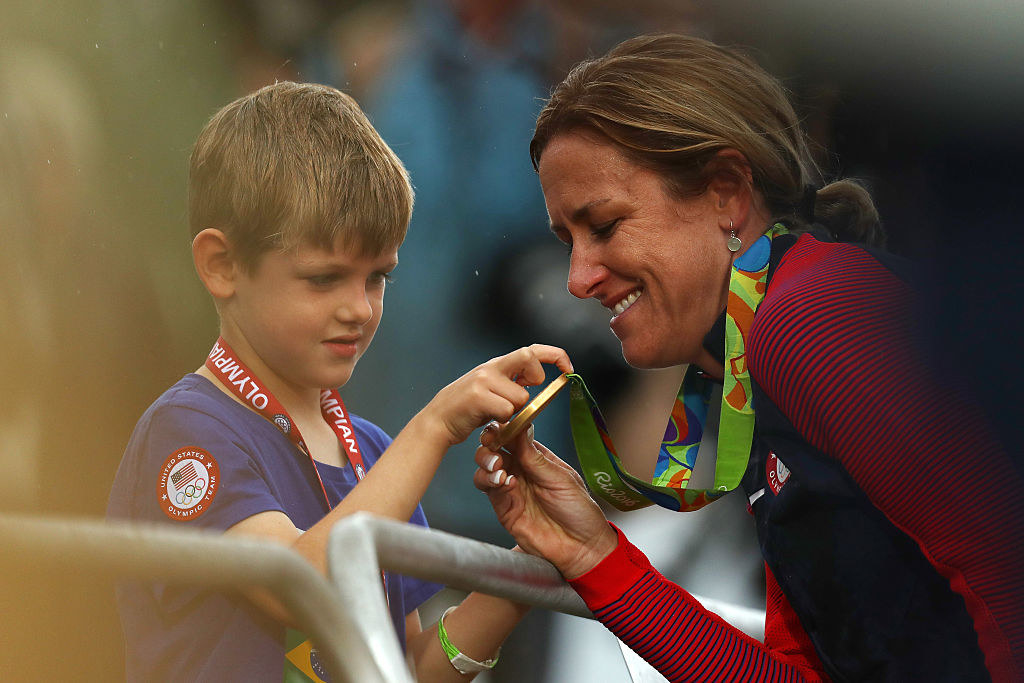 15.
Matthew Centrowitz taking it all in after winning the men's 1500m final.
16.
William Reid Priddy hugging his family after Team USA won bronze in the men's volleyball event.
17.
Aly Raisman and Simone Biles coming together after the women's floor event final.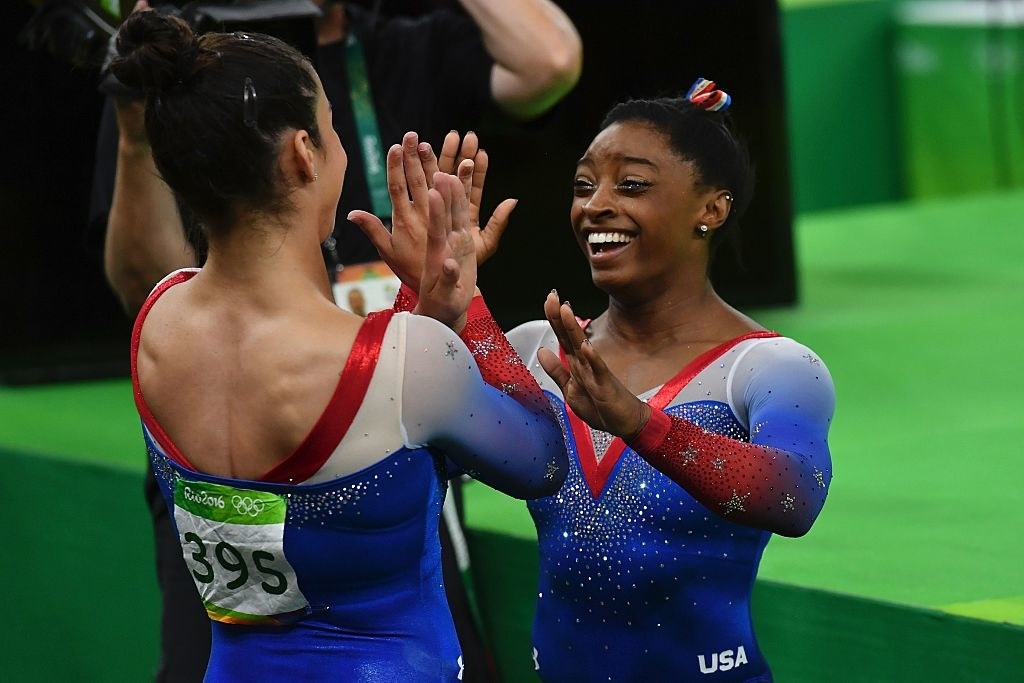 18.
Lashawn Merritt hugging Arman Hall after they won the men's 4x400m relay final.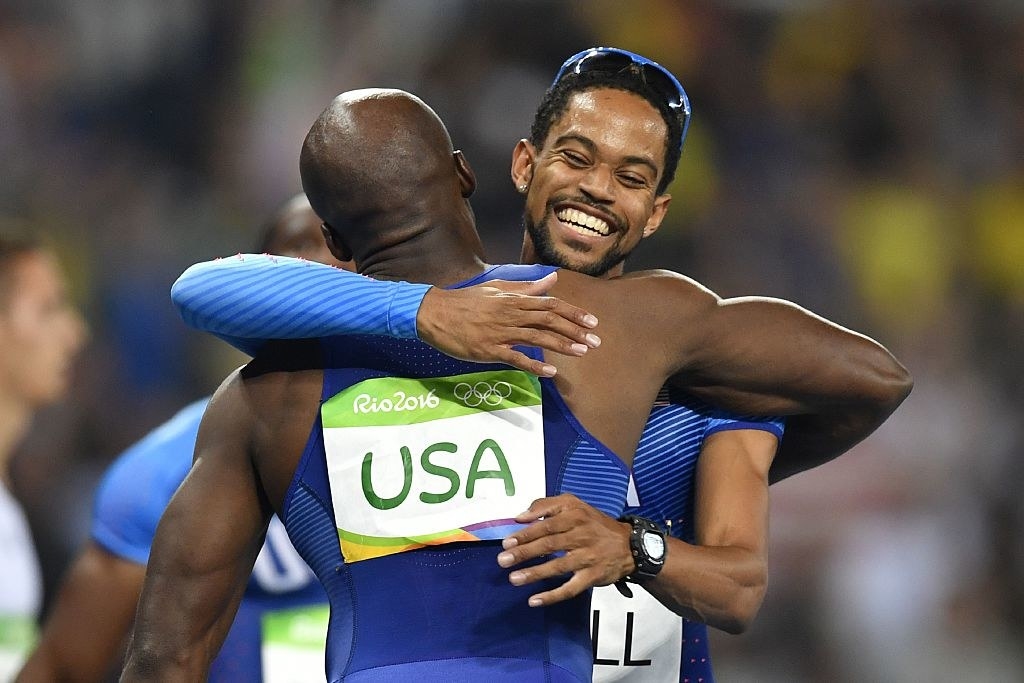 19.
US water polo players throwing coach Adam Krikorian into the water after winning gold.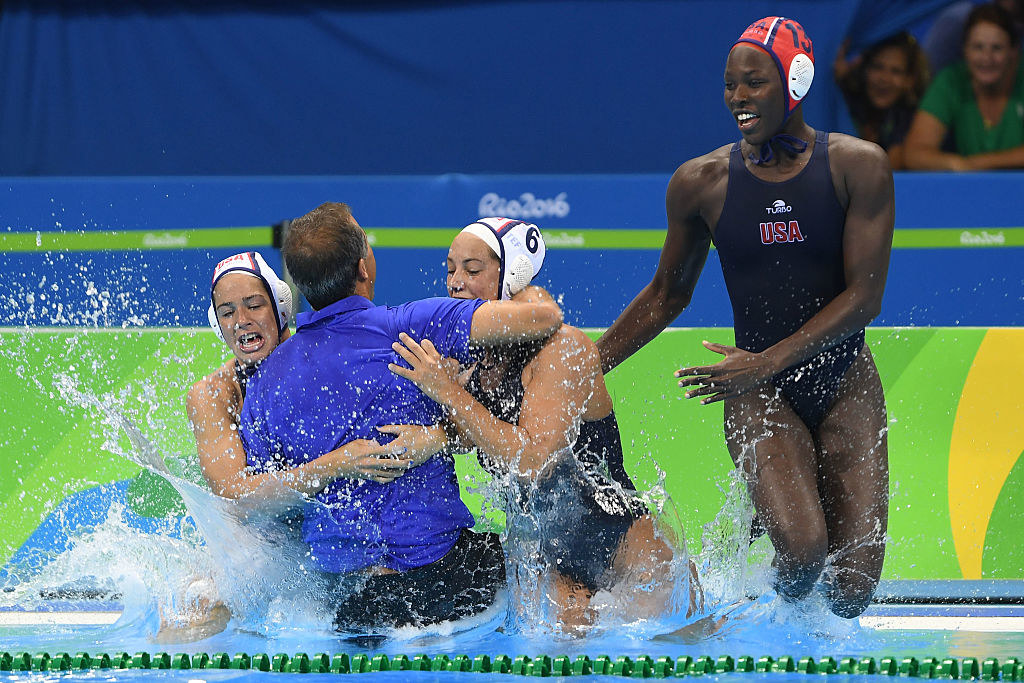 20.
Sandi Morris reacting to her silver-winning jump during the women's pole vault final.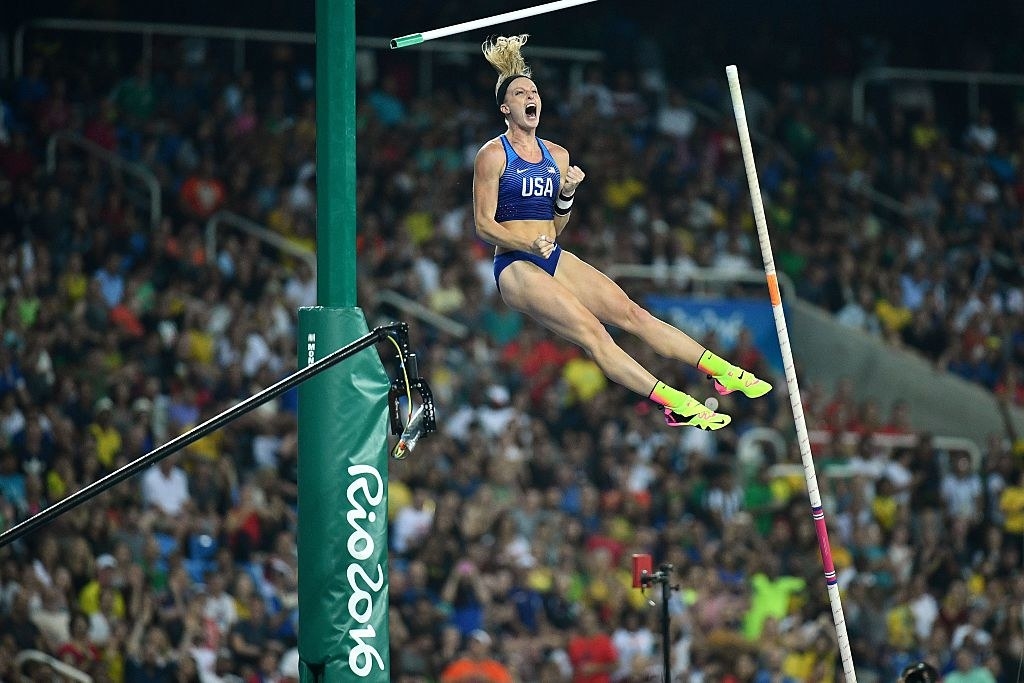 21.
Gwen Jorgensen hugging a fan after winning the gold medal in the women's triathlon.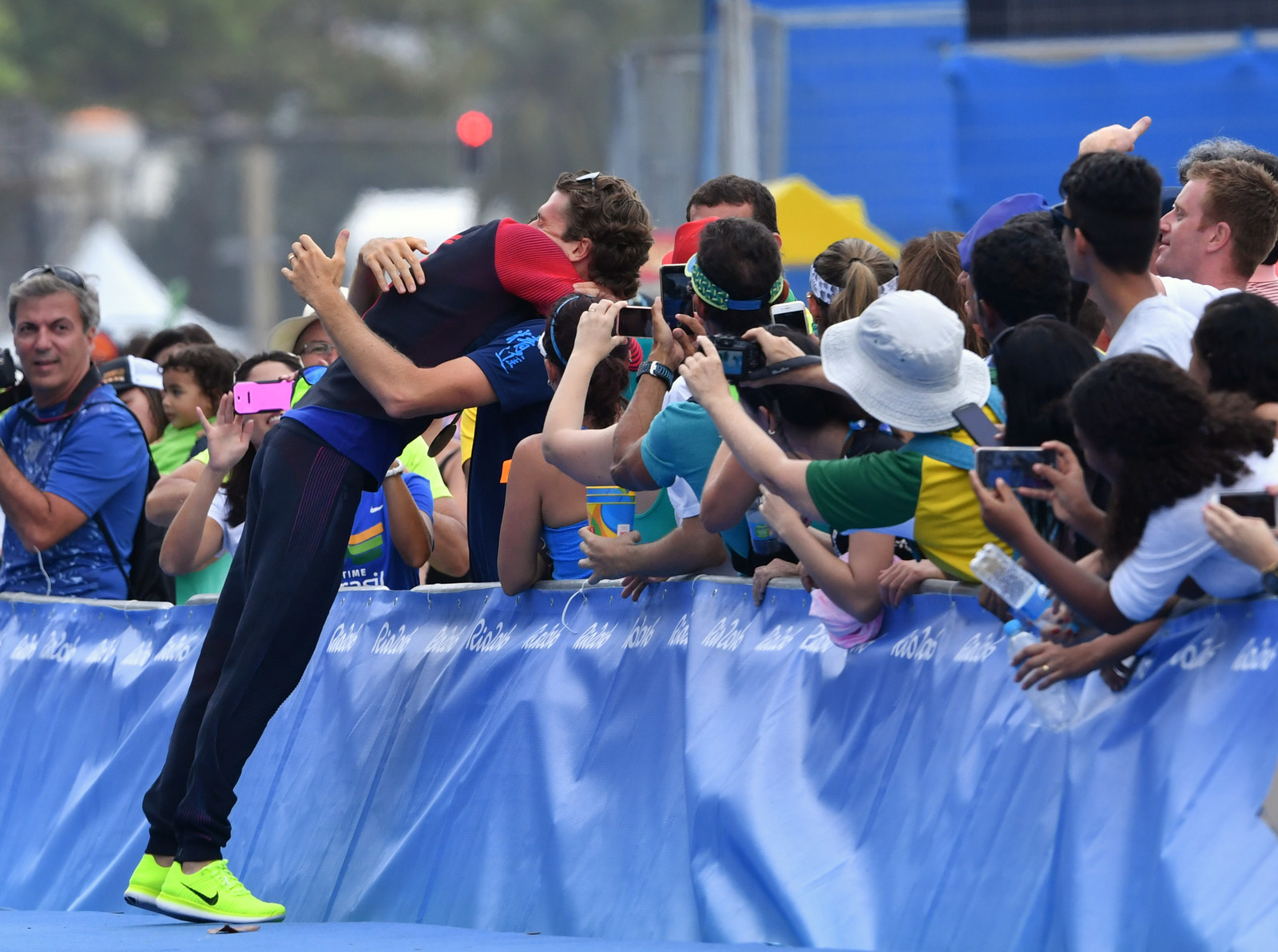 22.
Ashton Eaton greeting with his wife, Brianne Thiesen-Eaton, after he won the men's decathlon.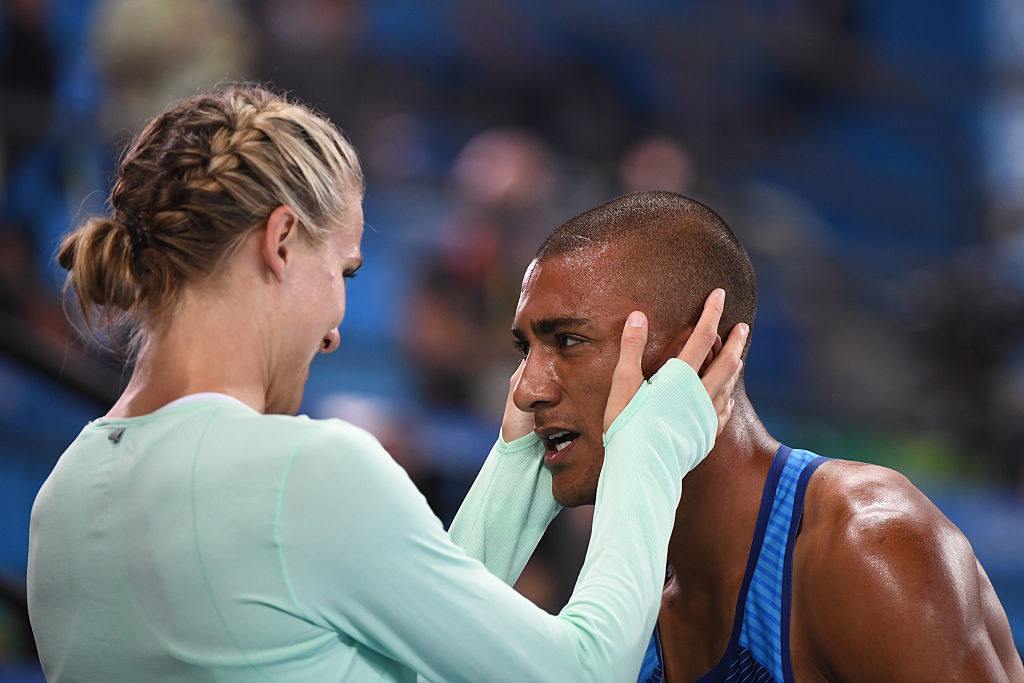 23.
Simone Biles' parents watching her compete in the women's vault event final.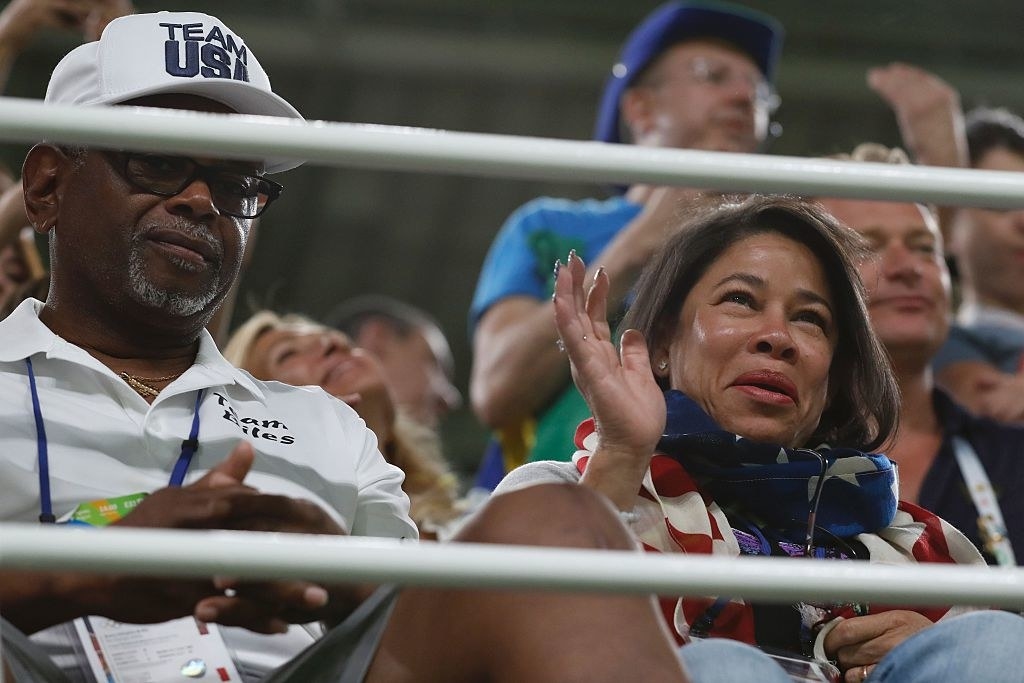 24.
Wrestler Helen Louise Maroulis rushing to greet with supporters after winning against the women's 53kg freestyle final match.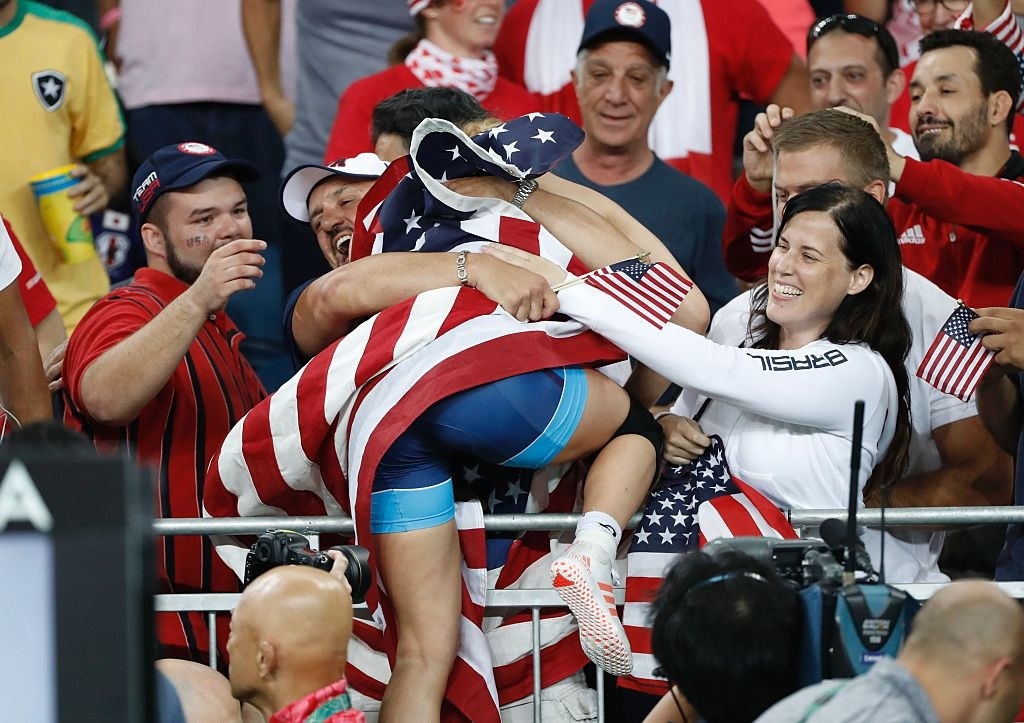 25.
Kerri Walsh Jennings and April Ross jumping up and down after winning match point — and a bronze medal — in the women's beach volleyball event.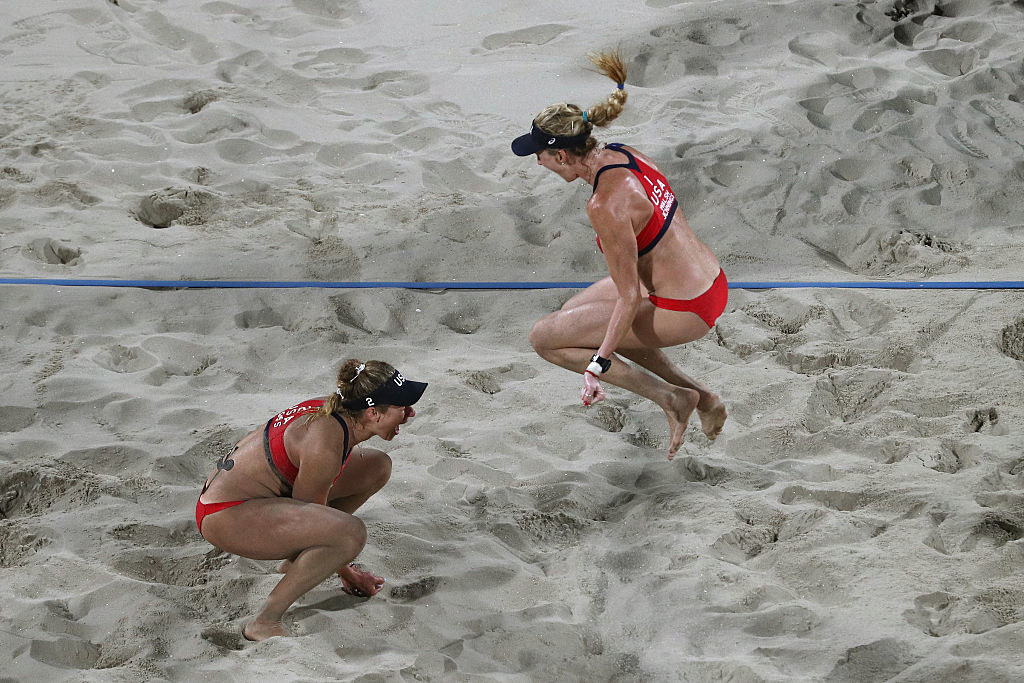 26.
Brianna Rollins crying after winning the gold medal in the women's 100m hurdles final.
27.
The US team hugging one another after winning the women's team sabre quarter-final bout between Poland and the US.