Meghan Markle: actress, humanitarian, Duchess, and celebrity chef the food world desperately needs.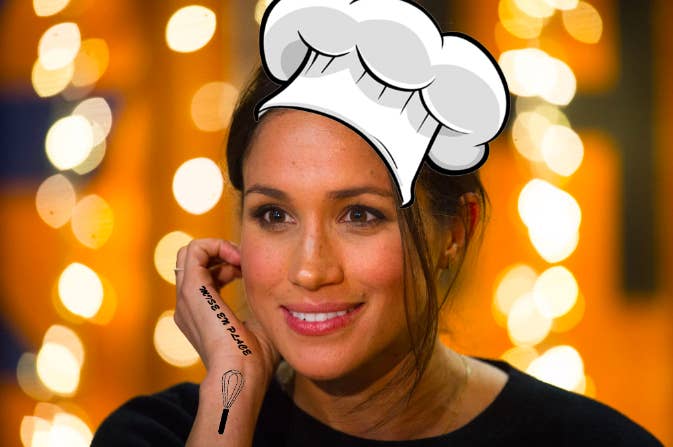 Duchess Flower (real nickname, BTW) starts by cooking some onions in oil — nothing crazy, just onions. Cool, cool. 😎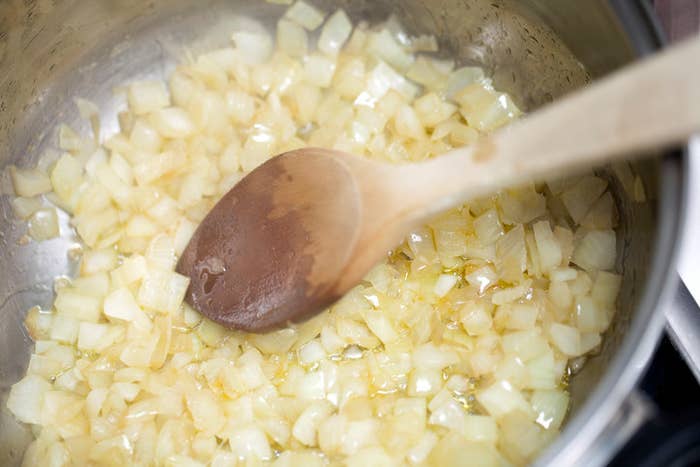 It turns out the slow cooking process breaks down the zucchini into a super creamy sauce. 😮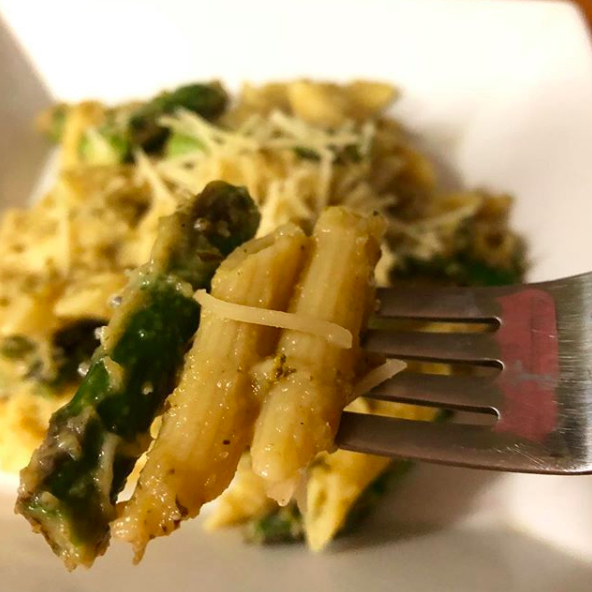 The final product is what she calls a "zucchini bolognese" — or a vegetable-based version of the traditional meat-based sauce.
And that's it! Zucchini "bolognese" à la chef Markle.
Oops. Something went wrong. Please try again later
Looks like we are having a problem on the server.
So, what do you think of her signature pasta recipe?
It sounds fine, but that is NOT bolognese.