People Have Been Protesting Outside Of The Climate Change Conference, And The Photos Are Pretty Awesome
These photos are proof that causing a scene is good sometimes.
Sunday marked the start of the 2021 United Nations Climate Change Conference (also called COP26), and let's just say it's been a pretty big week for climate activists.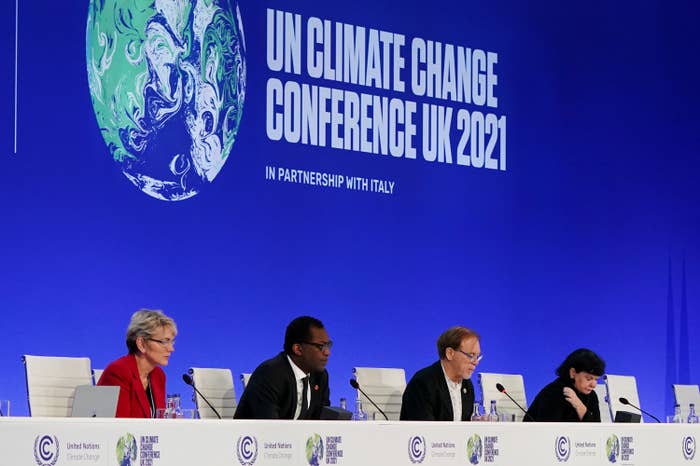 This year, the conference is taking place in Glasgow, Scotland. Leaders from all over the world are in attendance, and they've been discussing some of the biggest issues surrounding the climate crisis.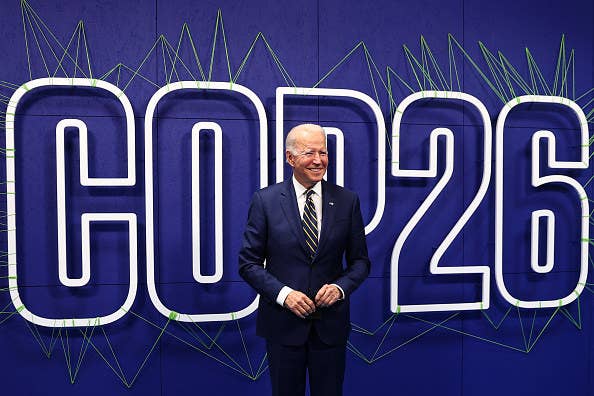 All week, protesters have been demonstrating across Glasgow in hopes of getting the attention of these leaders, and so far, it has been a sight to see. Here are some of the most striking photos from the protests: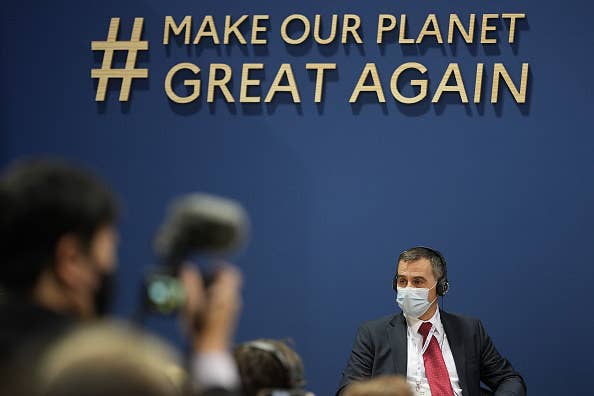 At the beginning of the week, dozens of people demonstrated at Festival Park. Miss Greta Thunberg herself was even seen speaking during the event.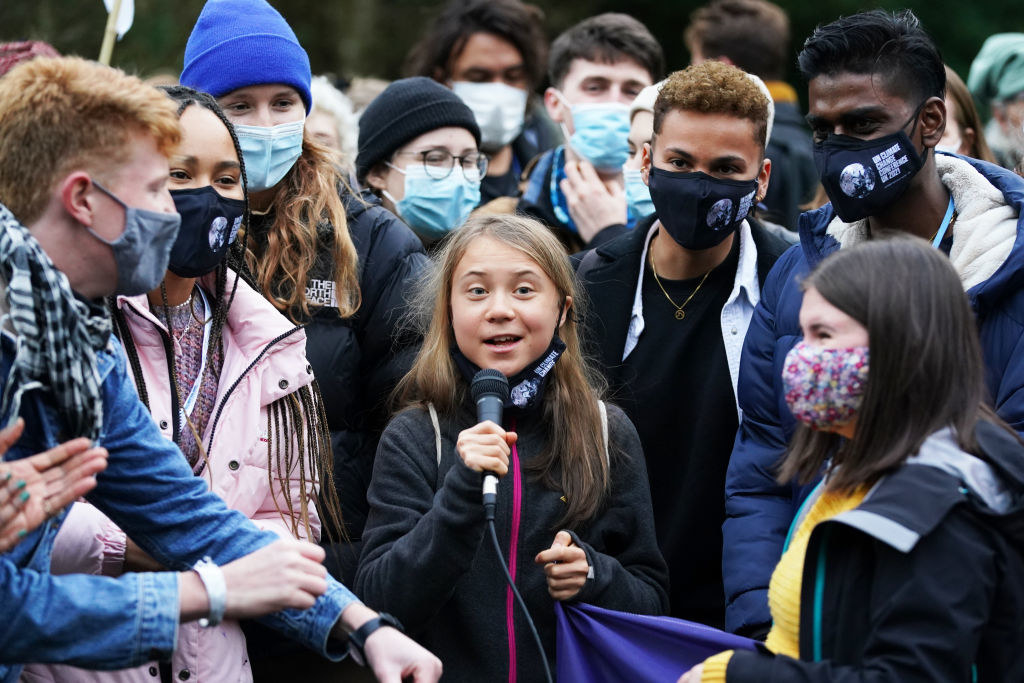 Meanwhile, on the other side of the city, protesters demonstrated in front of the Gallery of Modern Art.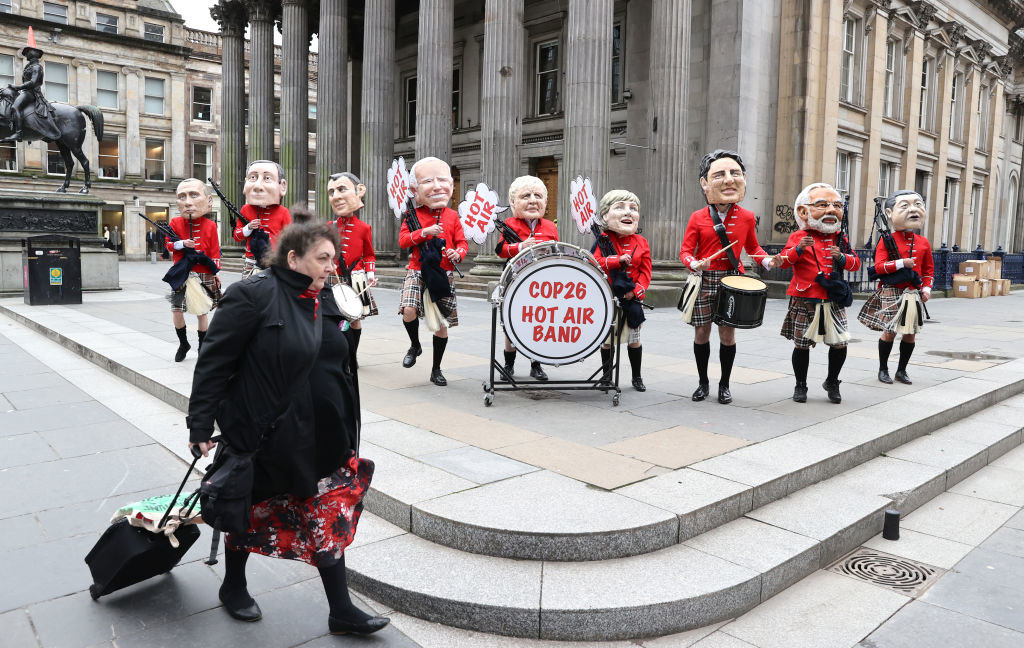 They wore masks of different world leaders, hoping to draw attention to "hot air" and rising global temperatures.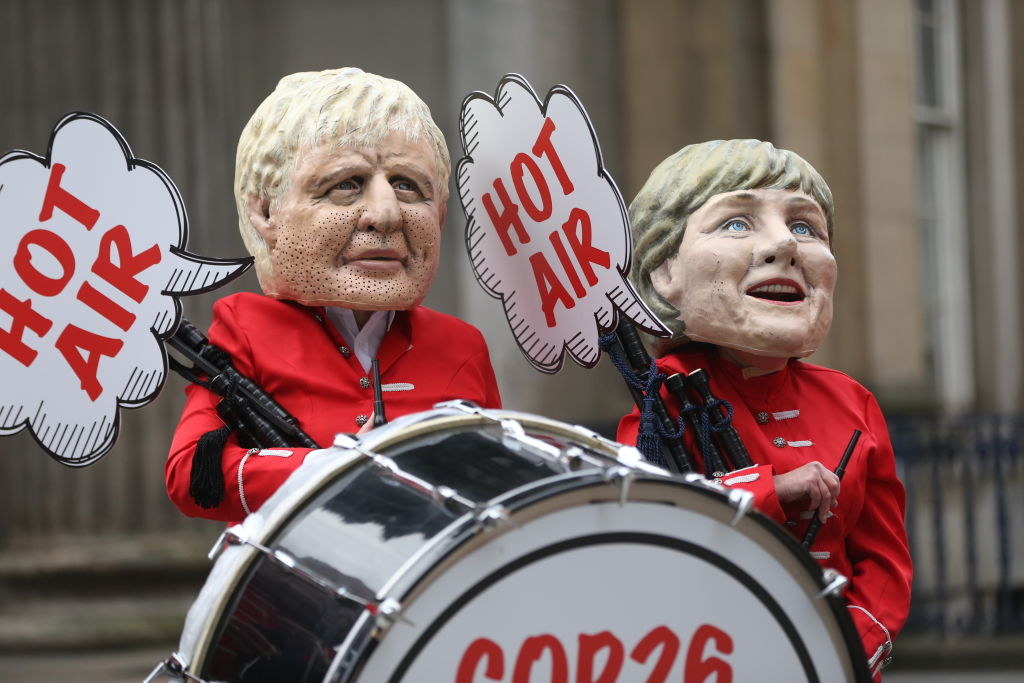 And outside of the conference's venue, performance "artivists" stood their ground with a sign that said "Code Red for Humanity."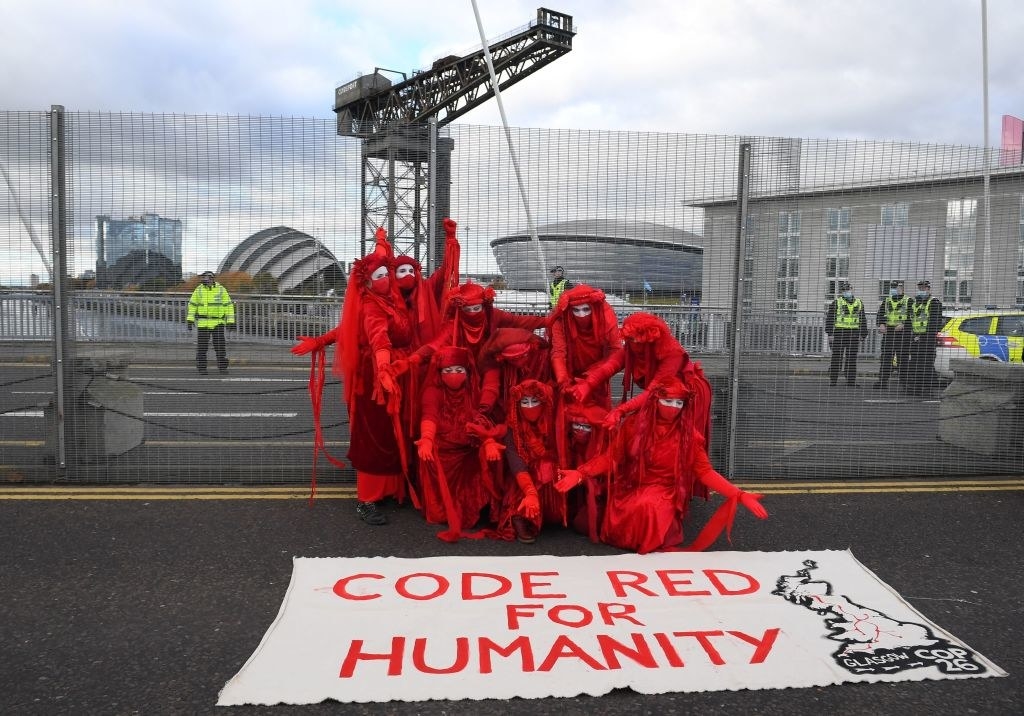 A Squid Game–themed demonstration also took place nearby.
I seriously want to know who thought of this. Brilliant.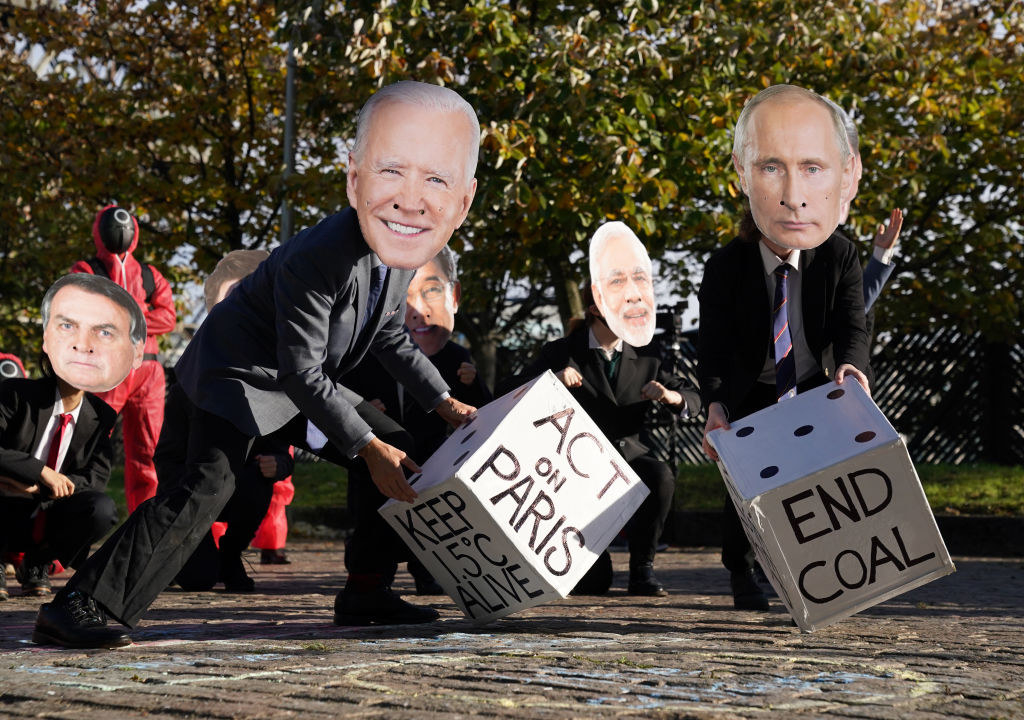 At one point, the Loch Ness monster made an appearance, although the police had to detain him. The creature is supposed to symbolize the debt that many lower income countries must overcome before they can focus on a greener future.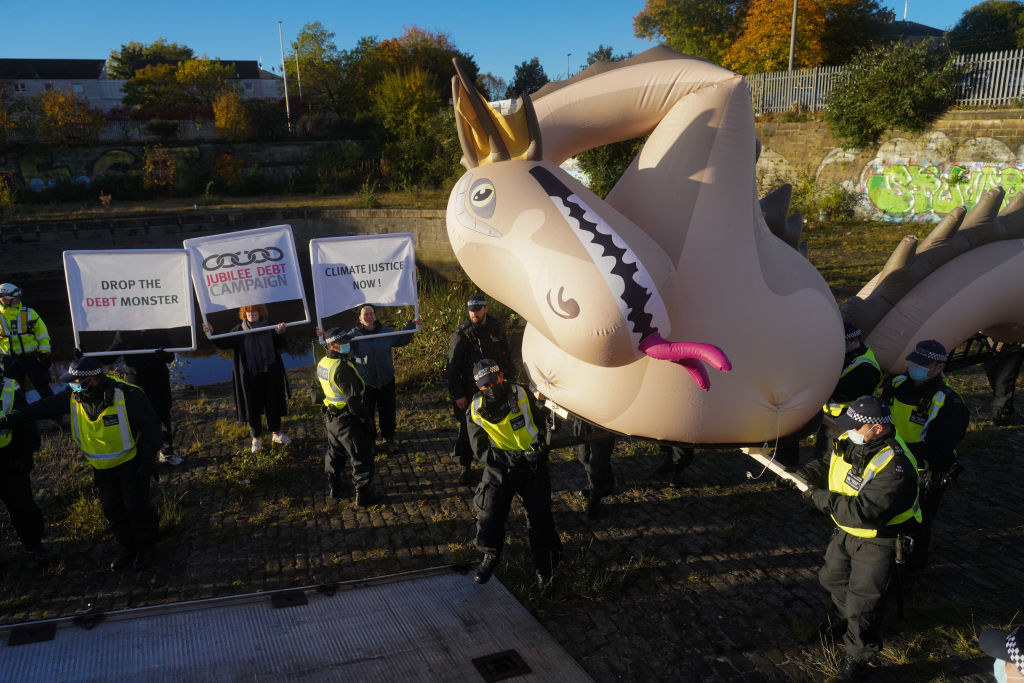 On the other side of the city, protesters marched in front of the offices of a J.P. Morgan bank.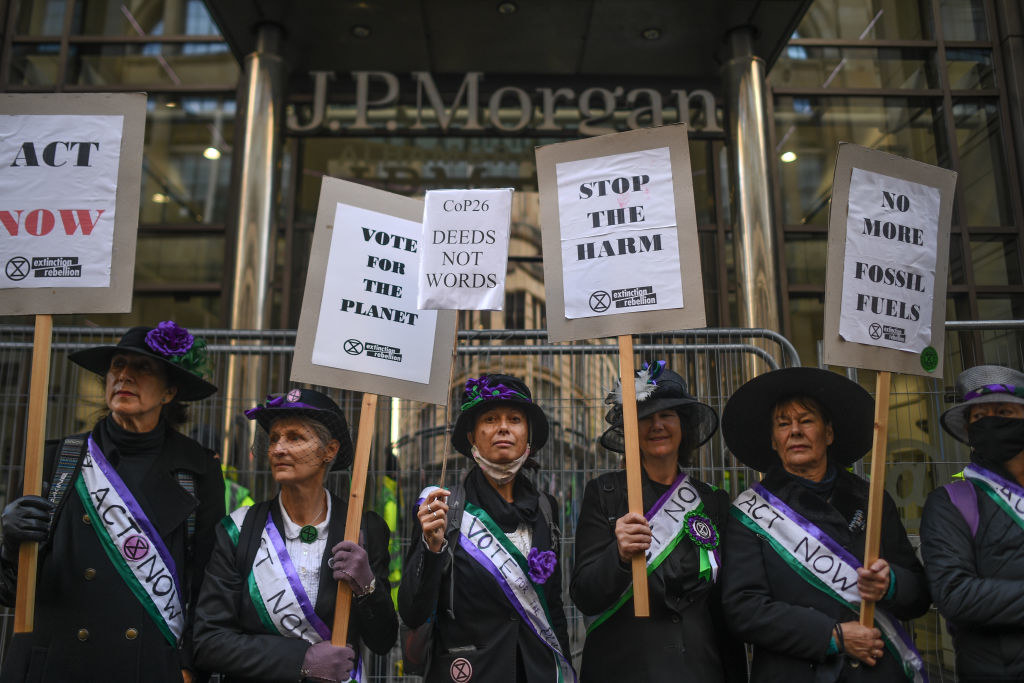 There was quite a crowd.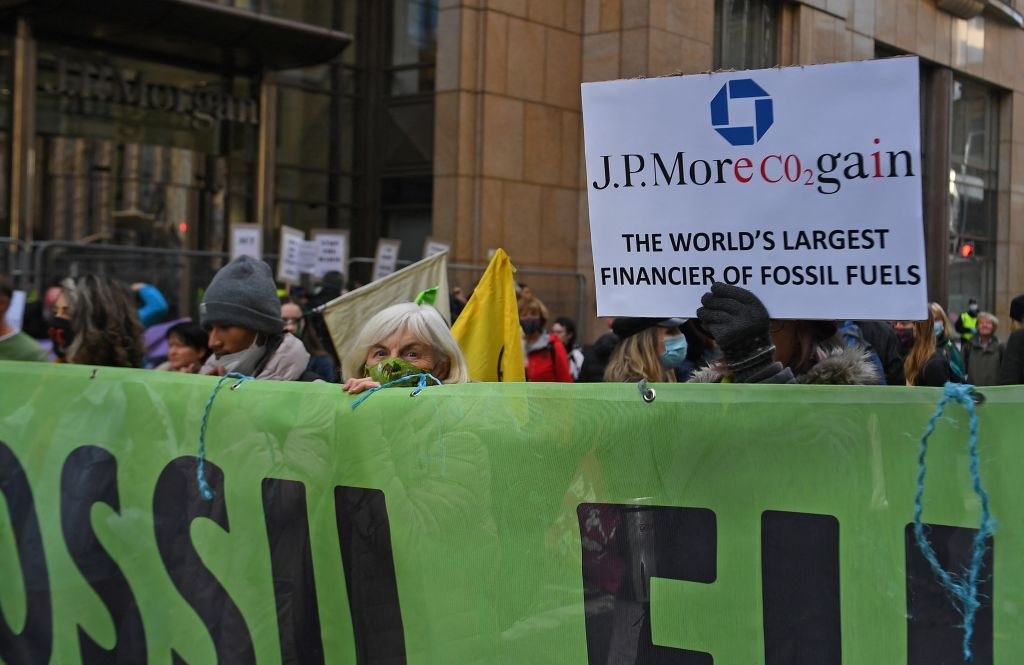 It was an eye-full.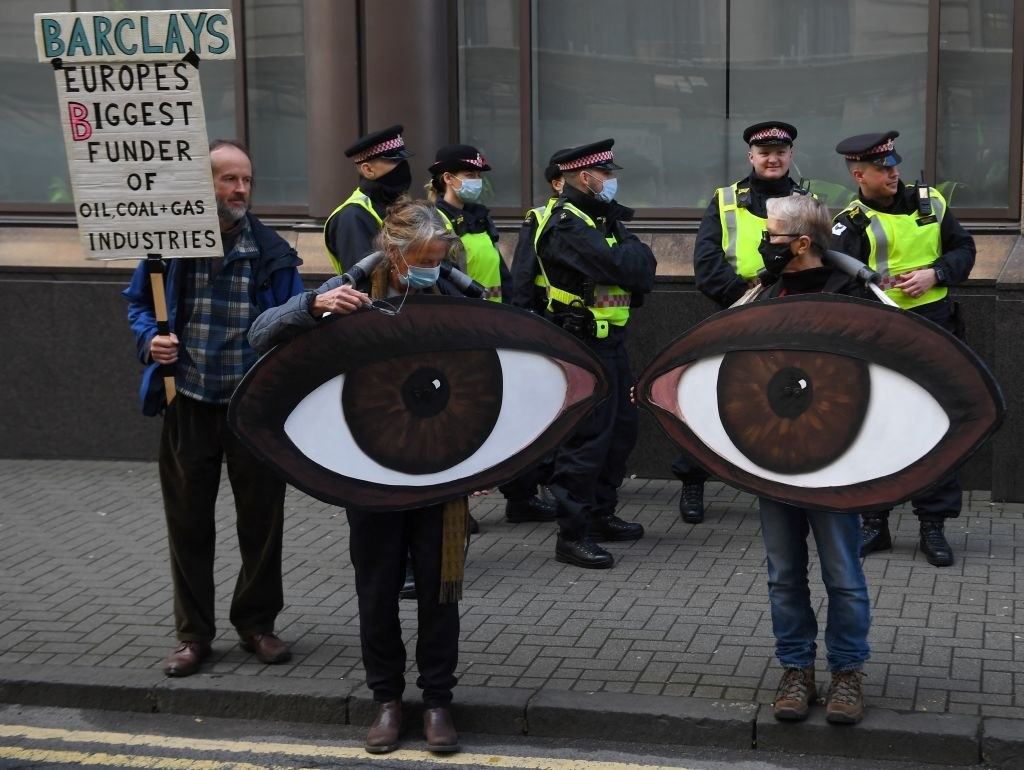 Other demonstrators took to the streets and dressed up for the occasion, like this person, who had actual tree branches attached to their back.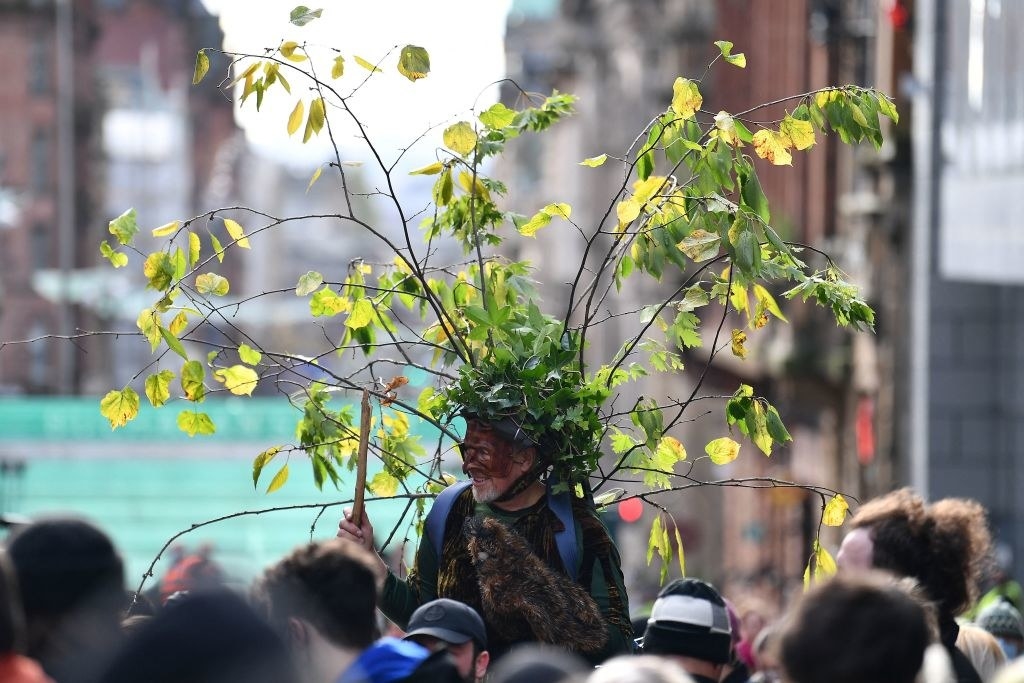 There was certainly no shortage of costumes...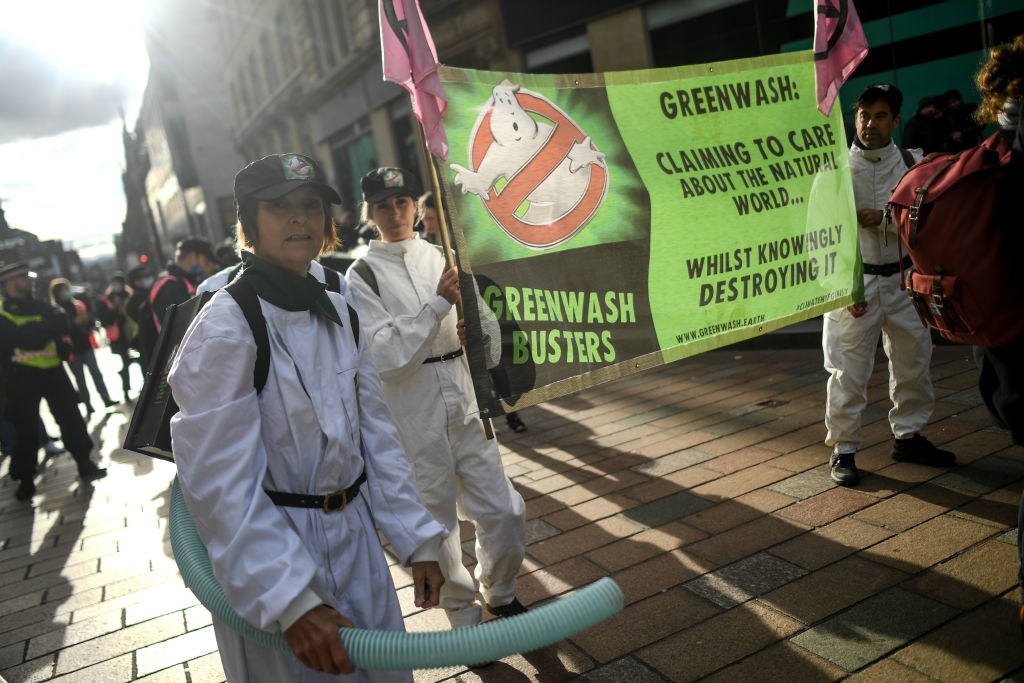 ...and performance art.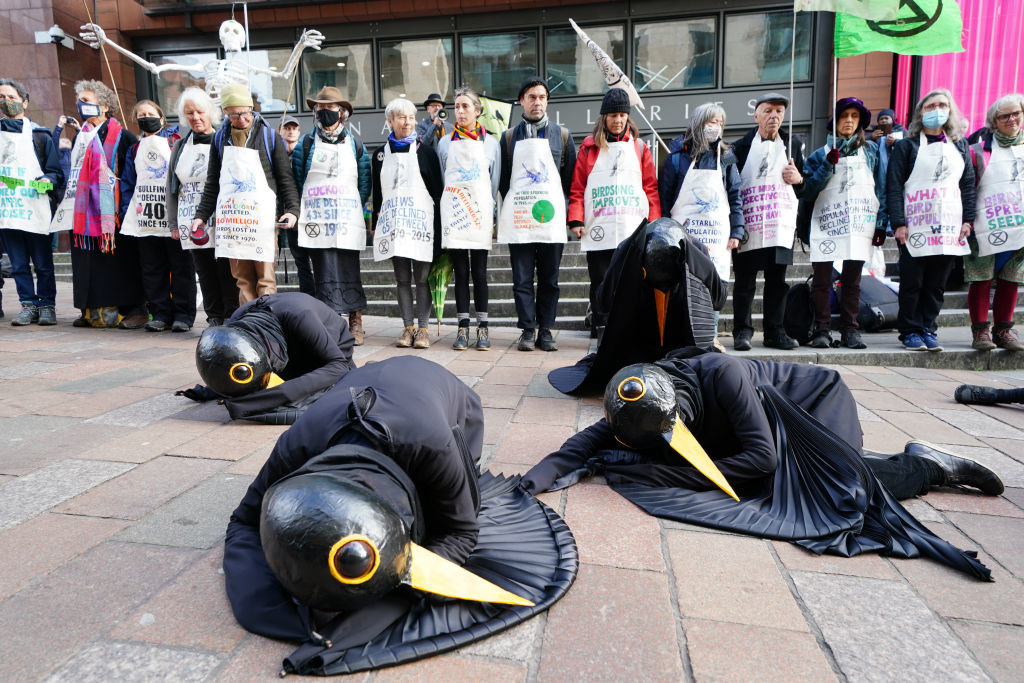 It was pretty awesome.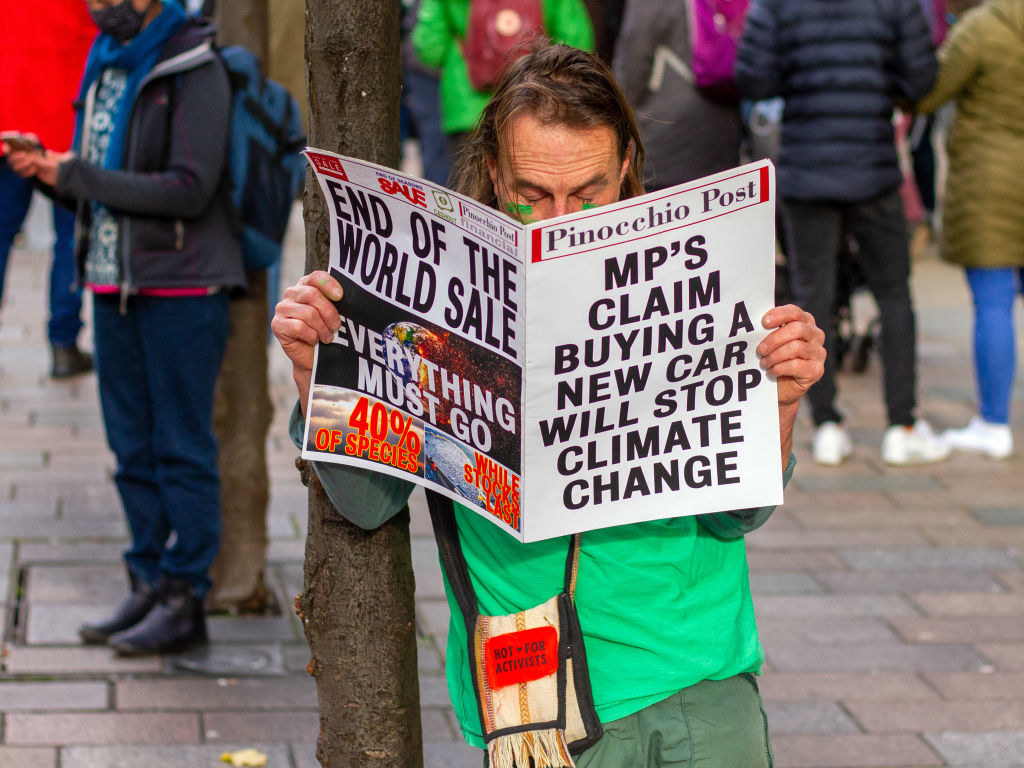 Just look at these "oil heads"!
They were the same people who hung up this huge banner.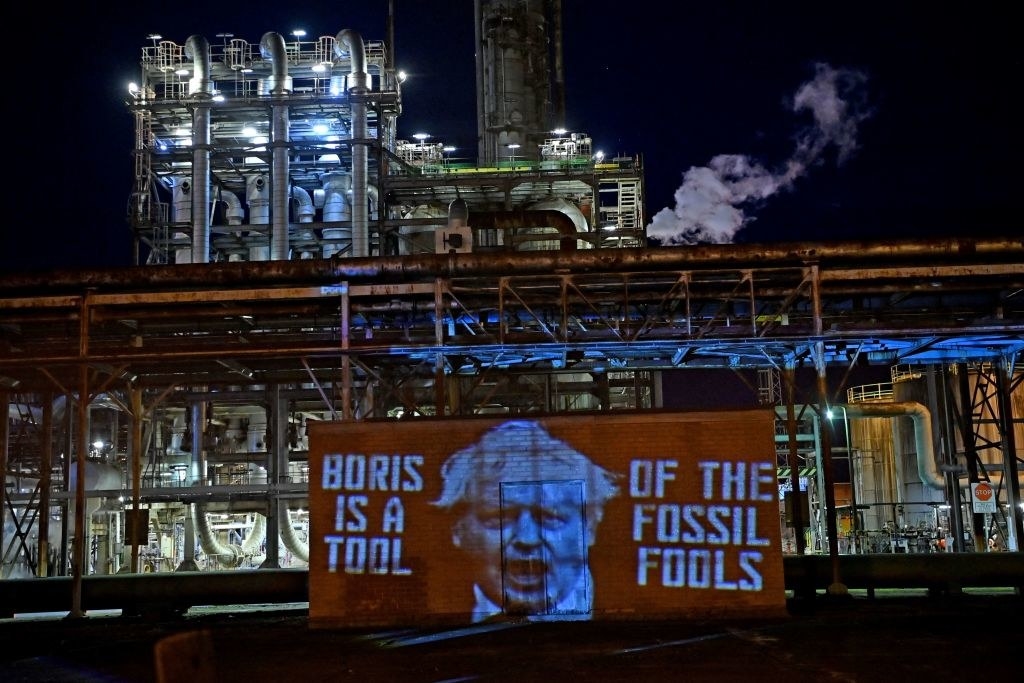 In the middle of the week, things started to get a little fishy...
But also...cute? A group of Pikachus marched near the venue, holding up signs that said, "Japan Stop Funding Coal."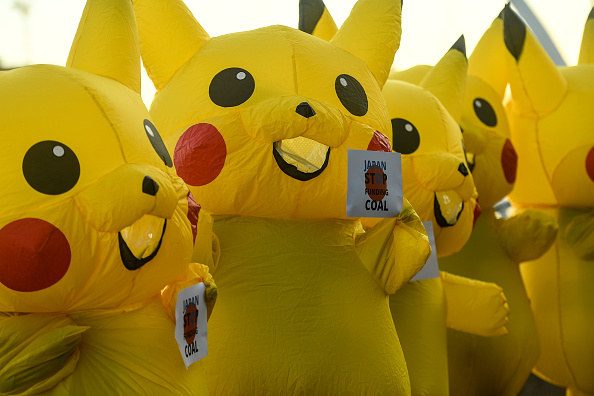 It seems like some passed on the costumes and stuck to holding up giant banners.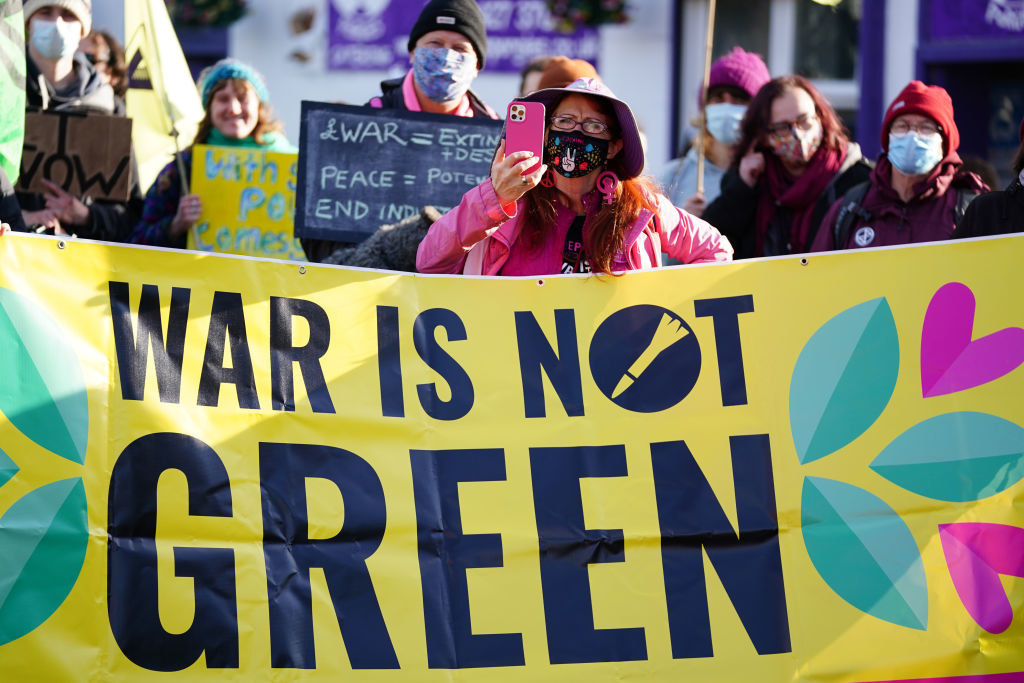 Someone also put up a scale outside of the conference.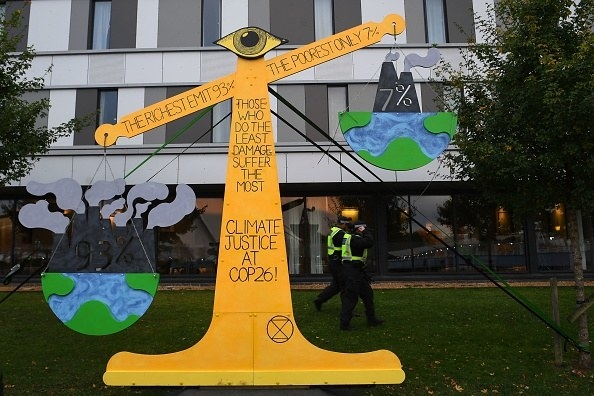 By the end of the week, the crowds grew larger. Many protesters attended the "Fridays for the Future" youth climate rally that was held in the center of the city.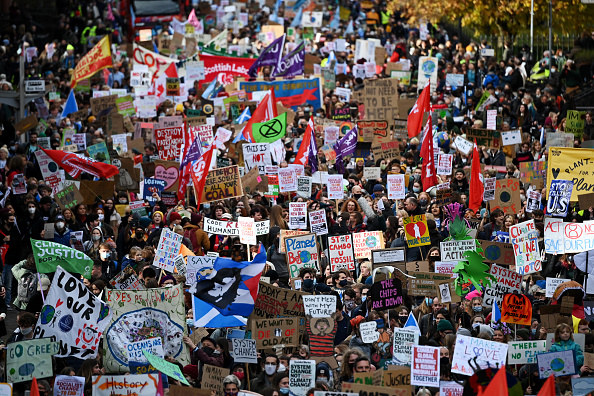 Many young people showed their support for the cause.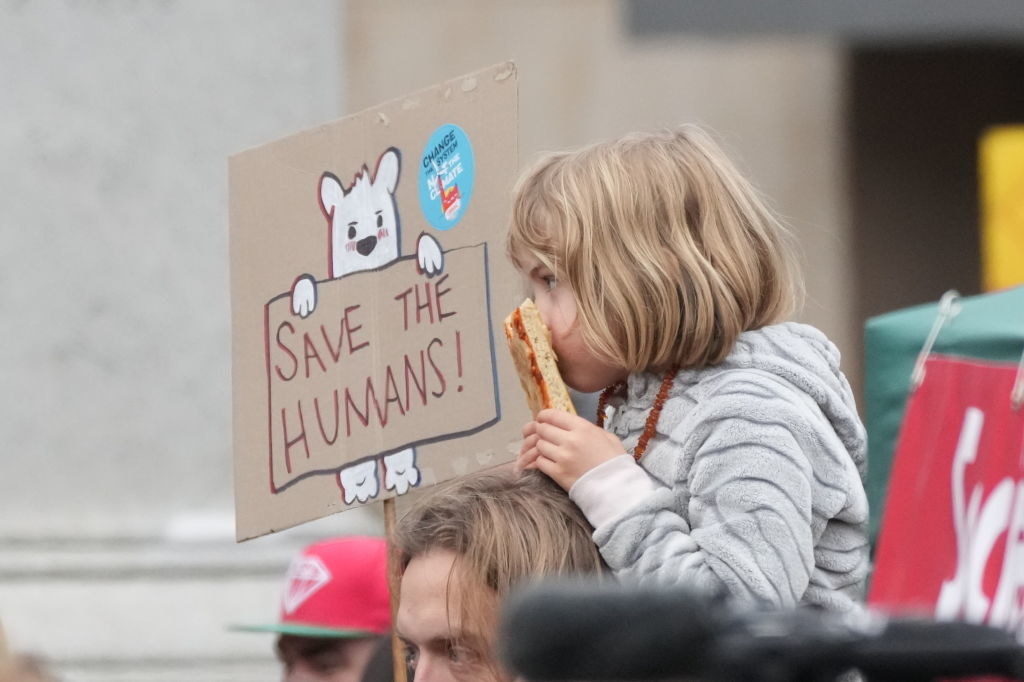 I am so proud of Gen Z for this one.
But seriously, though. What a historic moment in time. If all of these people can stand united, I think I have a little hope left for the world.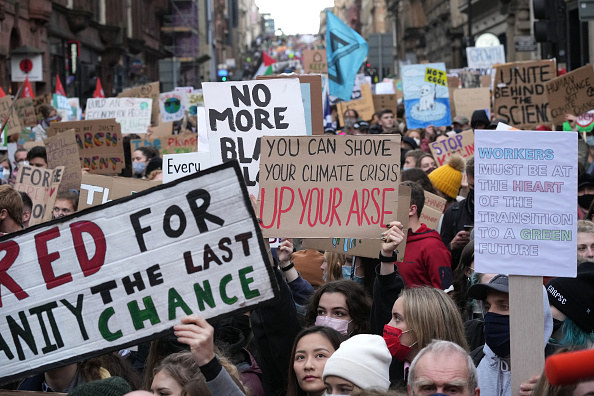 What do you think of these protesters? Comment below!