Ursulas in pop culture don't exactly have a great track record. They're either evil twins, like Ursula Buffay on Friends...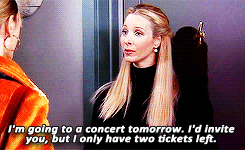 ...or they're evil (yet, honestly pretty fabulous) sea witches who steal your voice and fuck up your life to usurp the throne.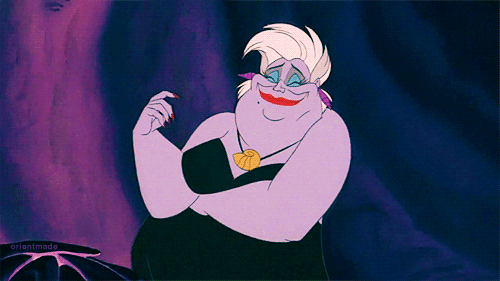 But you can't spell Ursula without U! So find out which Ursula U R with this quick and easy "Would You Rather" quiz:
Throw a party, but none of your friends show up...

...or spend a full week with your family with no breaks.

Fuck someone over with a confusing contract...

...or fuck someone over by slowly gaslighting them.

Listen to a drunk person singing "Part of Your World" karaoke on repeat...

...or only have access to one song on Spotify, and it's "I'll Be There For You" by The Rembrandts.

Watch a porno called "The Little Spermaid"...

...or watch "Buffay the Vampire Layer".

Be single forever, but have a ton of money and power...

...or find your soulmate, but you're broke for life.

...or live in a big city.

Steal someone else's voice...

...or steal someone else's face?

Have Les Poissons prepared by the chef in The Little Mermaid...

...have a meal prepared by Monica Gellar.

Have Flotsam and Jetsam at your beck and call...

...have a sit-com laugh track play whenever you make a joke.

Hang out with Ariel (aka The Little Mermaid)...

...or hang out with Phoebe Buffay.
Looks like there are no comments yet.
Be the first to comment!