This is 20-year-old Jake Paul, a Disney actor, YouTuber, and former Vine star with over 8.5 million followers on Instagram.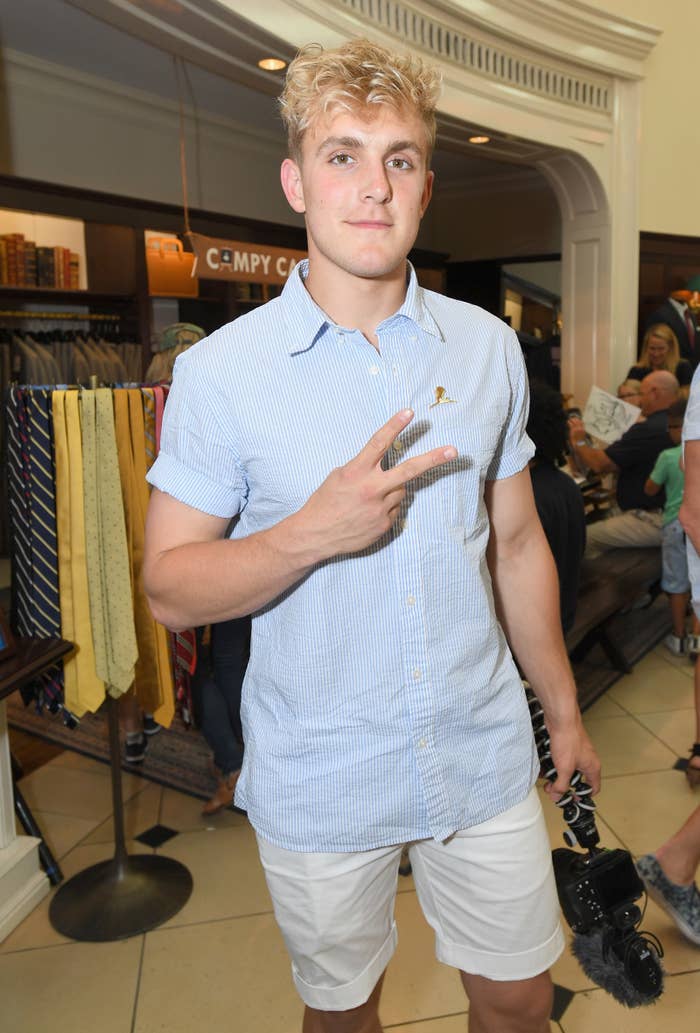 Paul and some of his collaborators live in a West Hollywood rental and, according to a KTLA report that went viral after this Mic piece, he's received complaints from his neighbors for disrupting his street with loud and dangerous stunts (like lighting a mattress on fire) and publicizing his address for his millions of fans to see.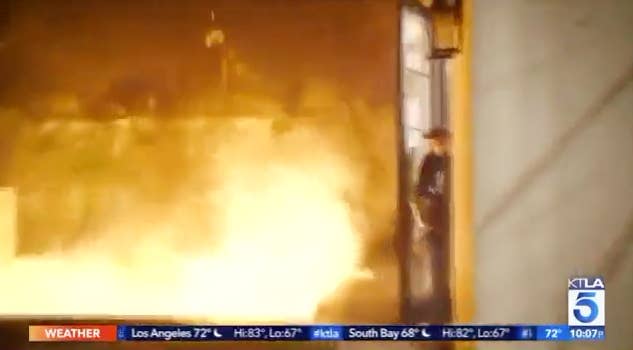 During the live news report, Paul came out to greet reporter Christopher Wolfe and it's SOMETHING ELSE.
Paul apparently found the whole thing pretty amusing, and shared the news clip on Twitter:
People had a lot of thoughts about the video and the dab heard 'round the world:
As the story started trending on Twitter, Paul continued to laugh it off:
And his army continued to tweet their support:
But later on, he tweeted about the whole thing again, telling his followers there are "bigger fish 2 fry..."
Of course, some pointed out that it seemed like Paul was just trying to deflect the attention from the whole situation:
Next week, Paul's neighbors will meet with city leaders and police and depending on that meeting they'll decide whether or not to file a public nuisance class action lawsuit against him... DAB.