🚨 There are MASSIVE SPOILERS AHEAD for Stranger Things 4, Vol. 2. So if you haven't watch yet, pleeeeease go do that first!!! (And of course, spoilers for Vol. 1, but we're over a month out, people...) 🚨

If you're like me, you're still recovering after watching the four hours of emotional turmoil also known as Stranger Things Season 4, Vol. 2.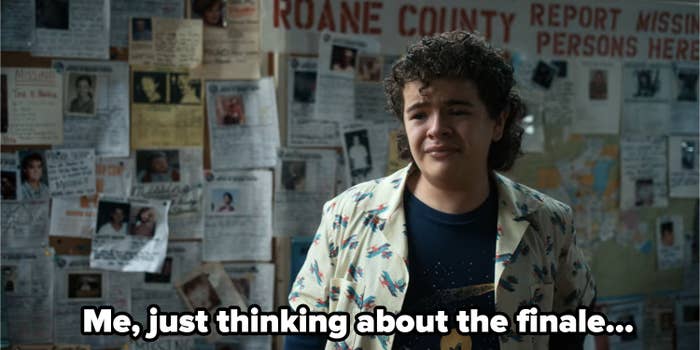 The season ends, uhhhh, not in a great place for our favorite characters.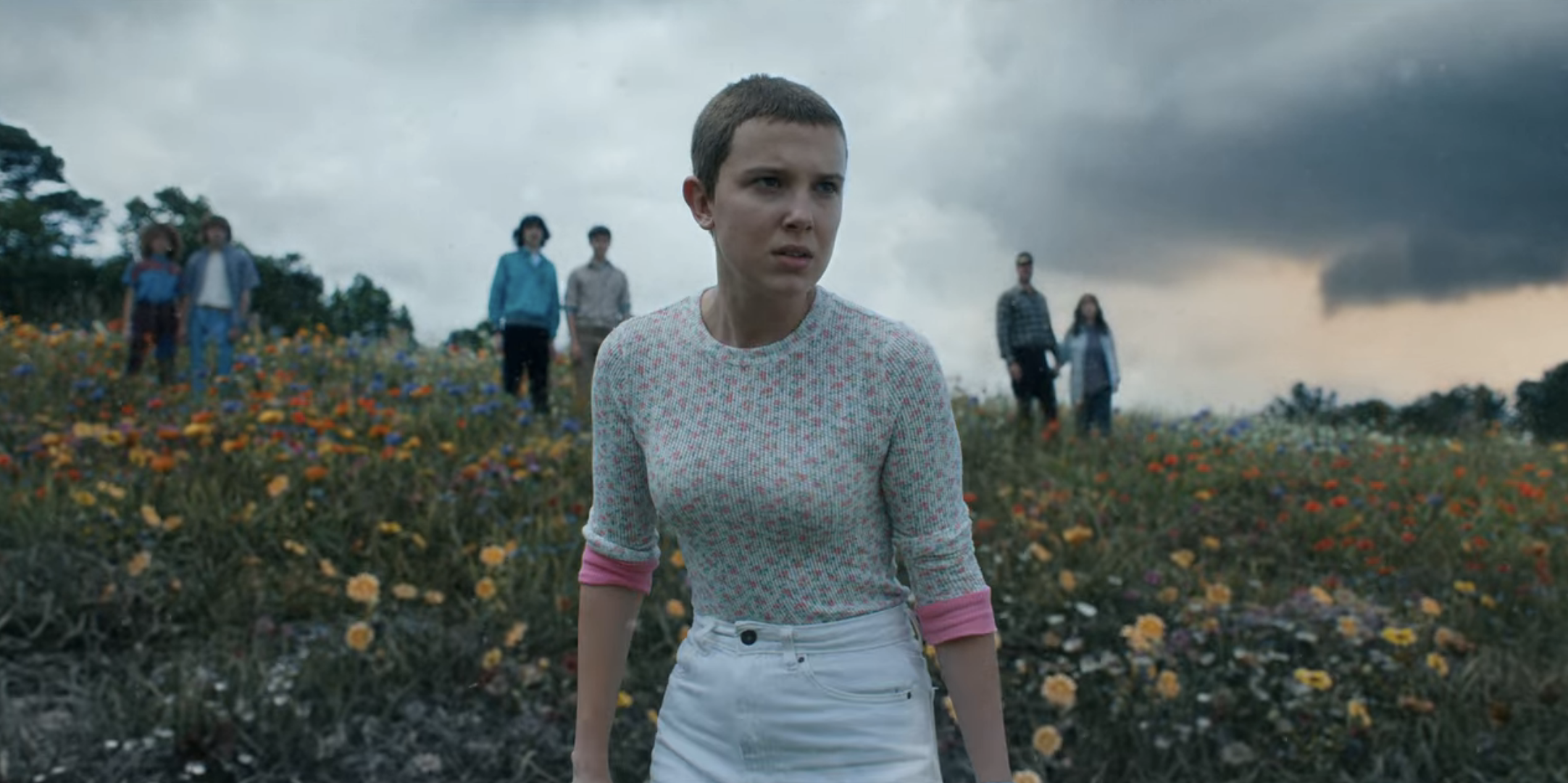 So many cast members gave absolutely standout, Emmy-worthy performances in Vol. 2, like Caleb McLaughlin and Sadie Sink as Lucas and Max, Joseph Quinn as Eddie (RIP!!!!), and Gaten Matarazzo as Dustin, who had an emotional moment that still has me in tears whenever I think about it.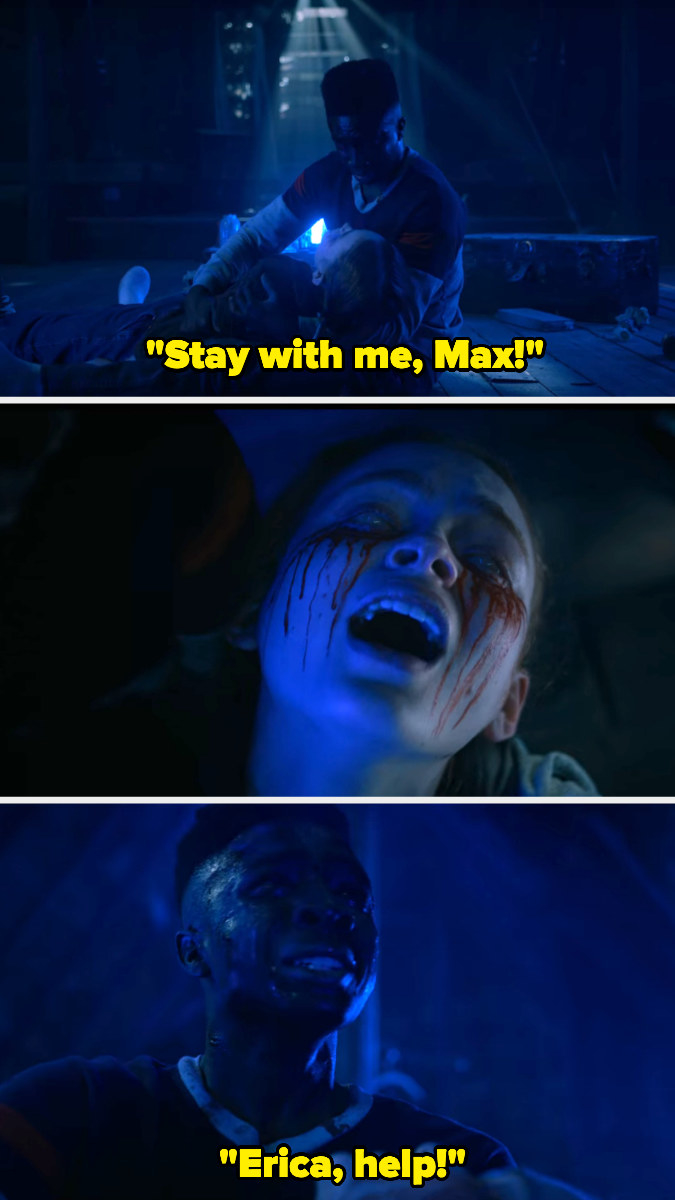 But we truly cannot talk about Season 4 at all without giving a ton of praise to Jamie Campbell Bower as Vecna/Henry/One (written fully in Robin's voice) — because I think many of us have actually underestimated just how much work Jamie really did for this role.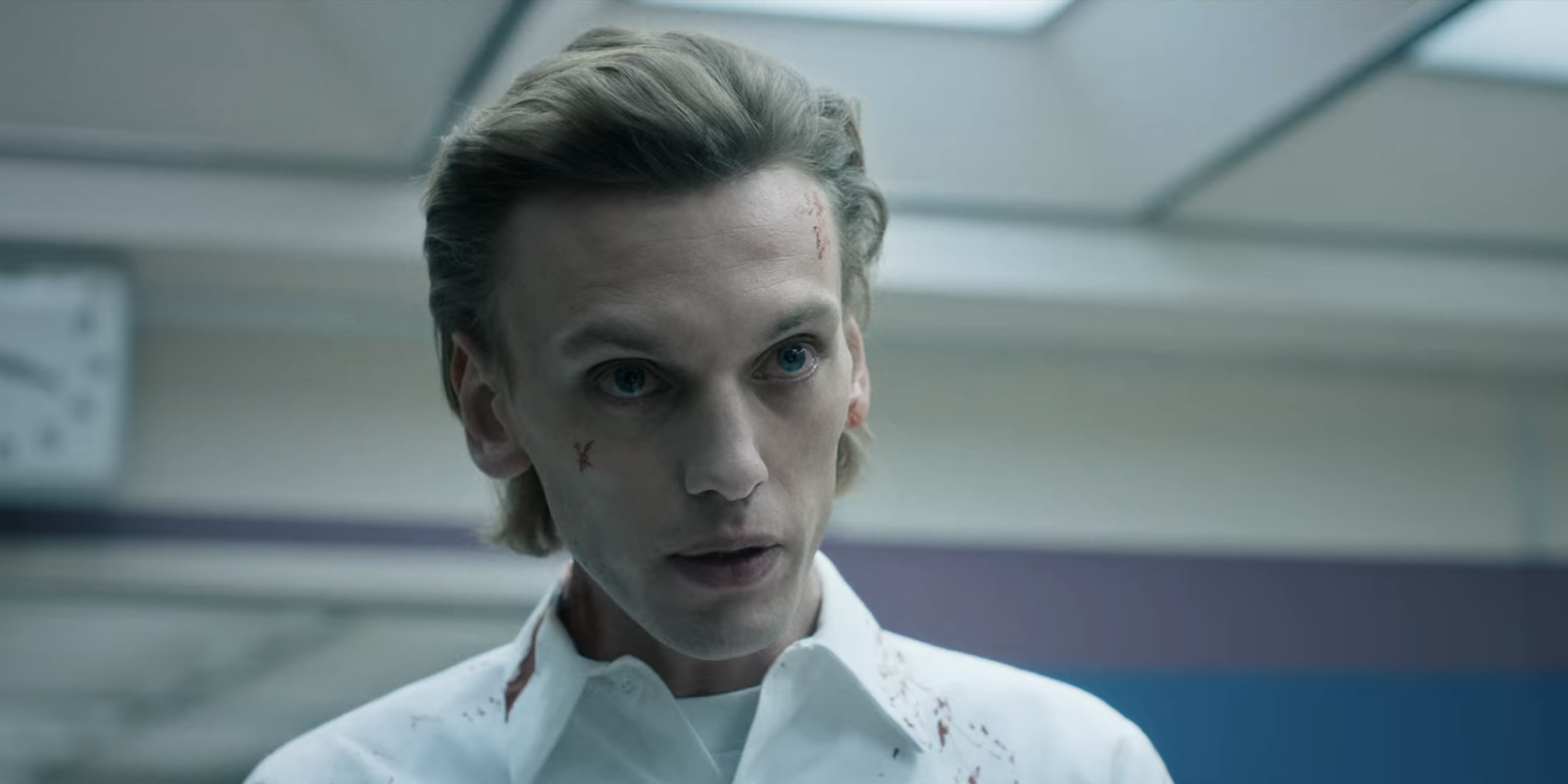 First of all, whenever Vecna is in, well, Vecna form — that's 100% Jamie in costume. Not a body double, not a CGI figure, that's ALL Jamie.
In fact, it took him roughly seven and a half hours in the makeup chair with Stranger Things Season 4 makeup effects department head Barrie Gower to get into his veiny Vecna finest.
But the Stranger Things writers also just shared an absolutely incredible video of Jamie doing ADR (automated dialogue replacement) work for Vecna, which gave us a first look at him actually doing THE VOICE.
For comparison, this is what Jamie sounds like in his day-to-day life:
Needless to say, fans were pretty shocked and impressed by Jamie's voice work:
So, yes, that was in fact Jamie — and, actually, talking in the Vecna voice was a lot of fun for him. "I loved talking in the voice," he told Screen Rant. "That was always my favorite thing, talking in the voice. So, at the end of a long day, the things that were coming out of my mouth in the Vecna voice were always very interesting and very funny."
And his cast member Sadie Sink definitely agreed, telling the Hollywood Reporter, "It was mostly just him as Vecna, standing in the corner and, like, growling or something like that, and he was just very, very in it. And he would kind of talk in that voice a lot."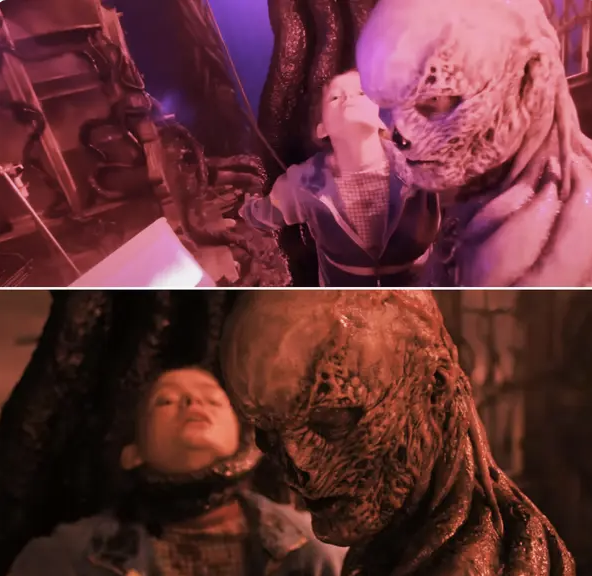 OK, now I'm going to spend my days imagining Jamie just hanging out on set fully as Vecna or even ordering his Starbucks in that voice to pass the time until Season 5.