17 Stormy Quotes From "To All The Boys 2" That I Need Embroidered On A Pillow
"We were the showgirls of the skies!"
🚨Spoilers ahead for To All The Boys: P.S. I Still Love You.🚨
The To All the Boys: P.S. I Still Love You verdict is in — I'm still completely obsessed with Lara Jean, Peter K., and John Ambrose.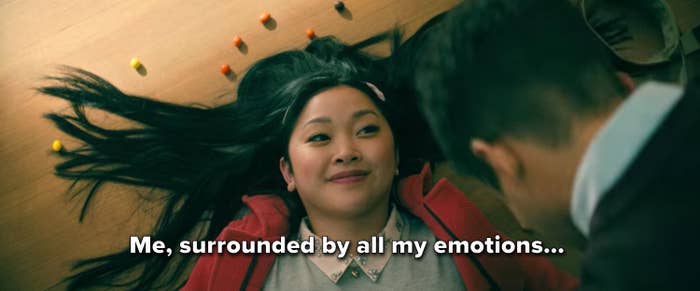 But if I'm picking a team here, the choice is obvious, and it's TEAM STORMY. The Bloody Mary–loving, dress-owning, knitting club–dragging, hilarious ex-stewardess of my DREAMS, played by the legendary Holland Taylor: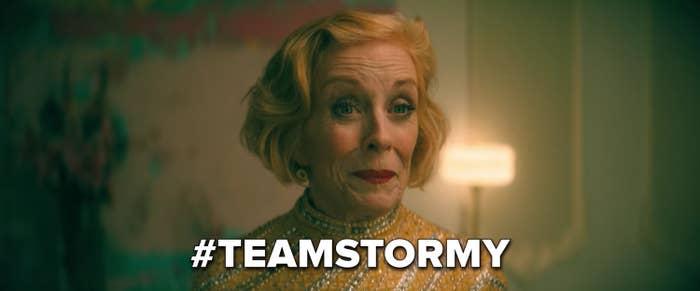 Here are all of my favorite Stormy moments, which is basically all of the Stormy moments:
1.
When she absolutely dragged the knitting club at Belleview: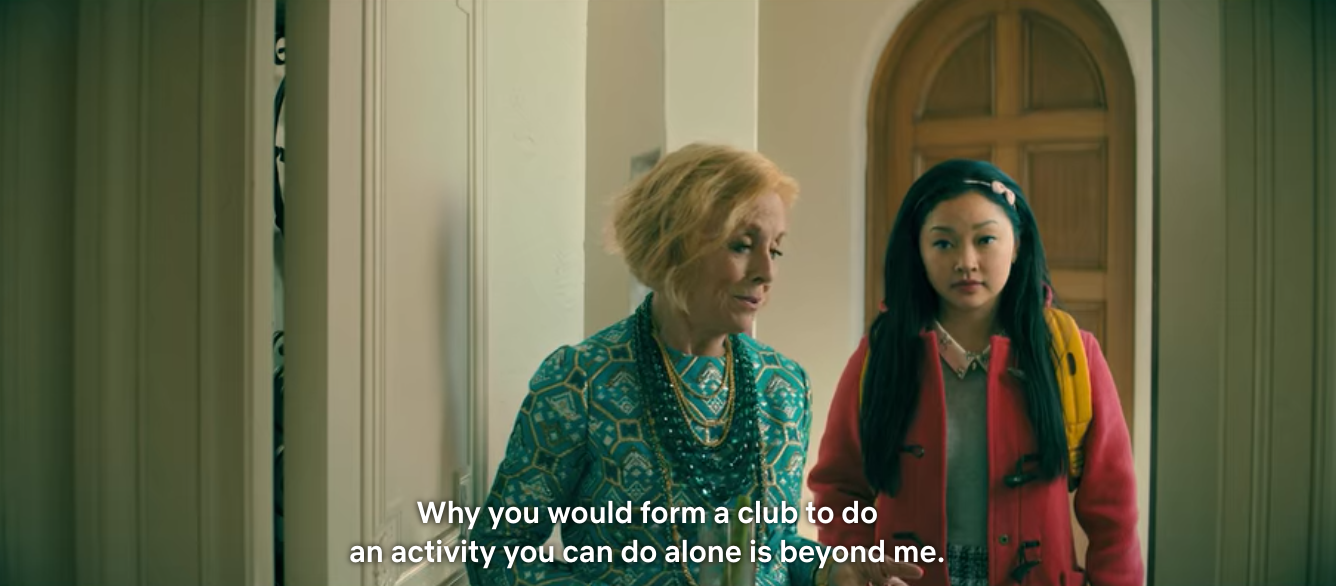 2.
And when she shaded the heck out of Dorothy: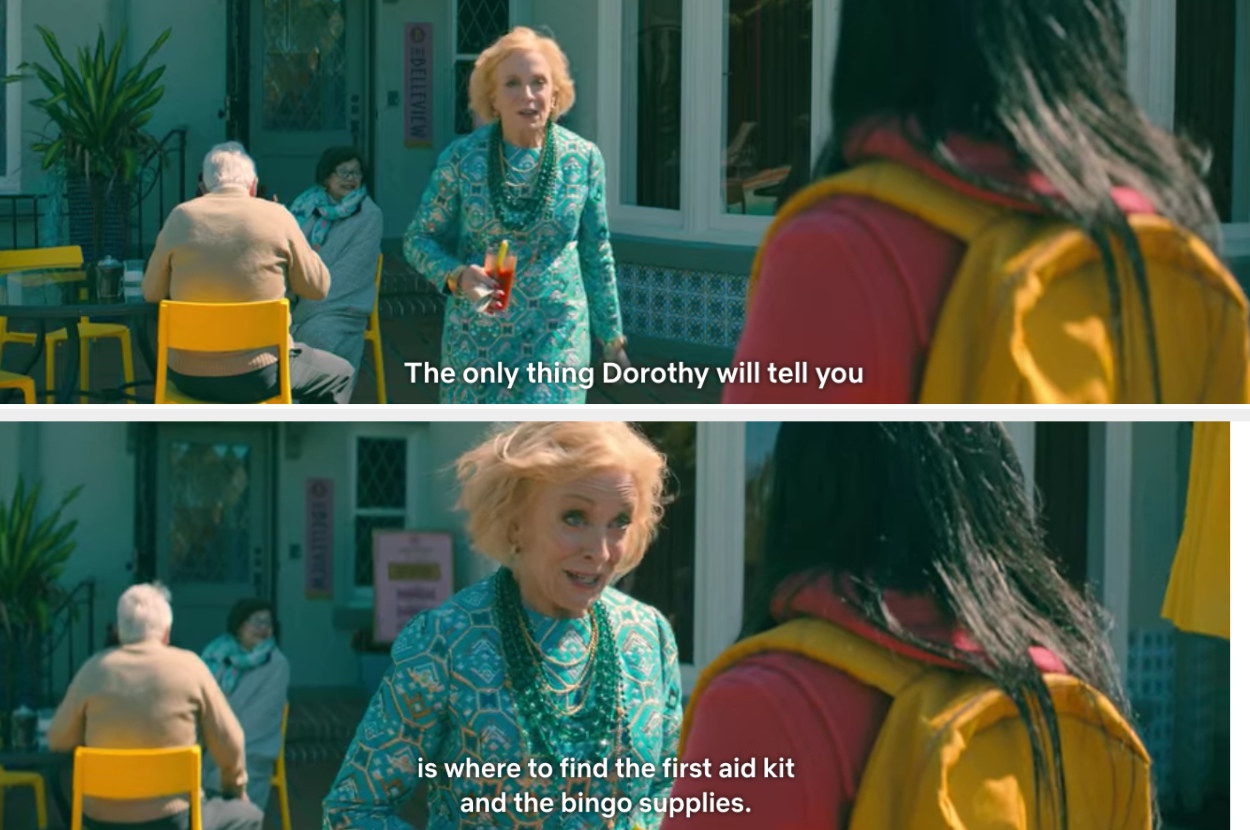 3.
When she proudly talked about her Pan Am stewardess (NOT flight attendant!) days with a Bloody Mary in her hand:
4.
When she knew something was up with Lara Jean just from the look on her face: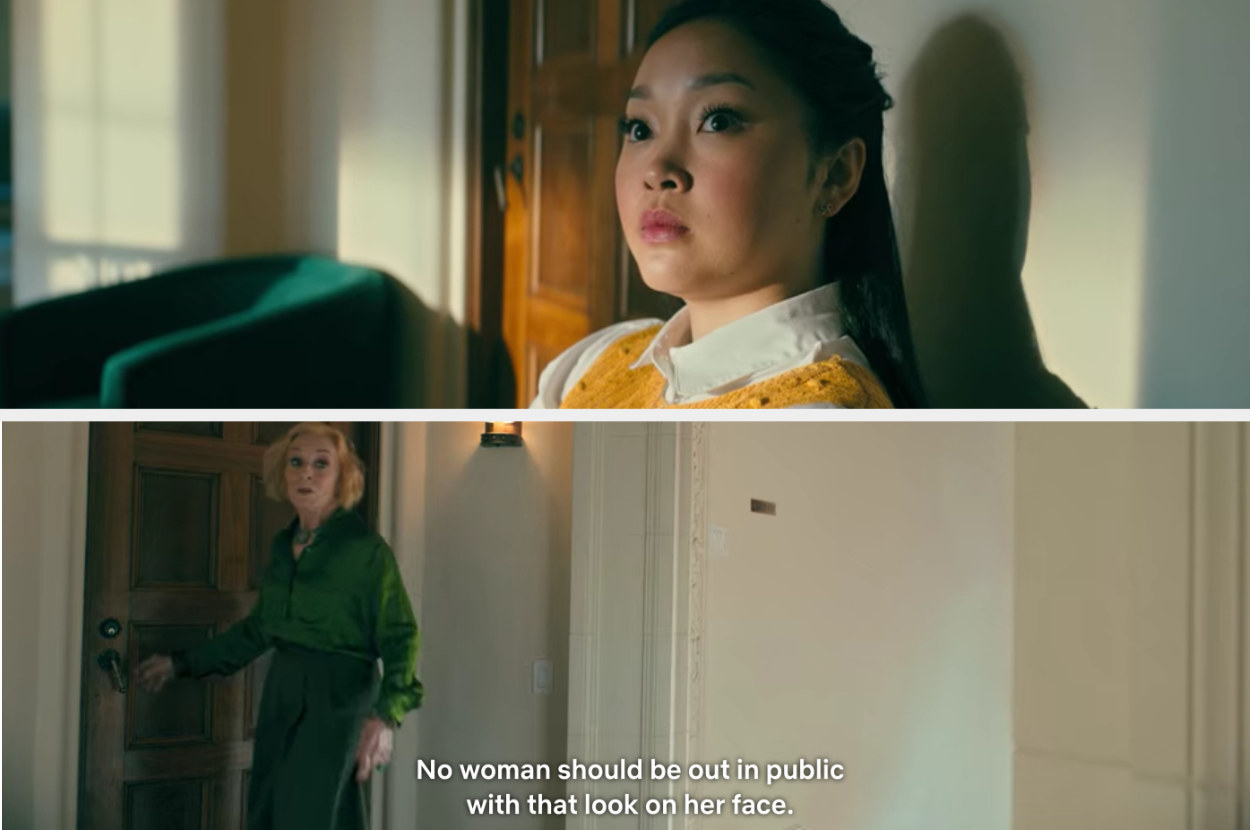 5.
When she had this take on boyfriends: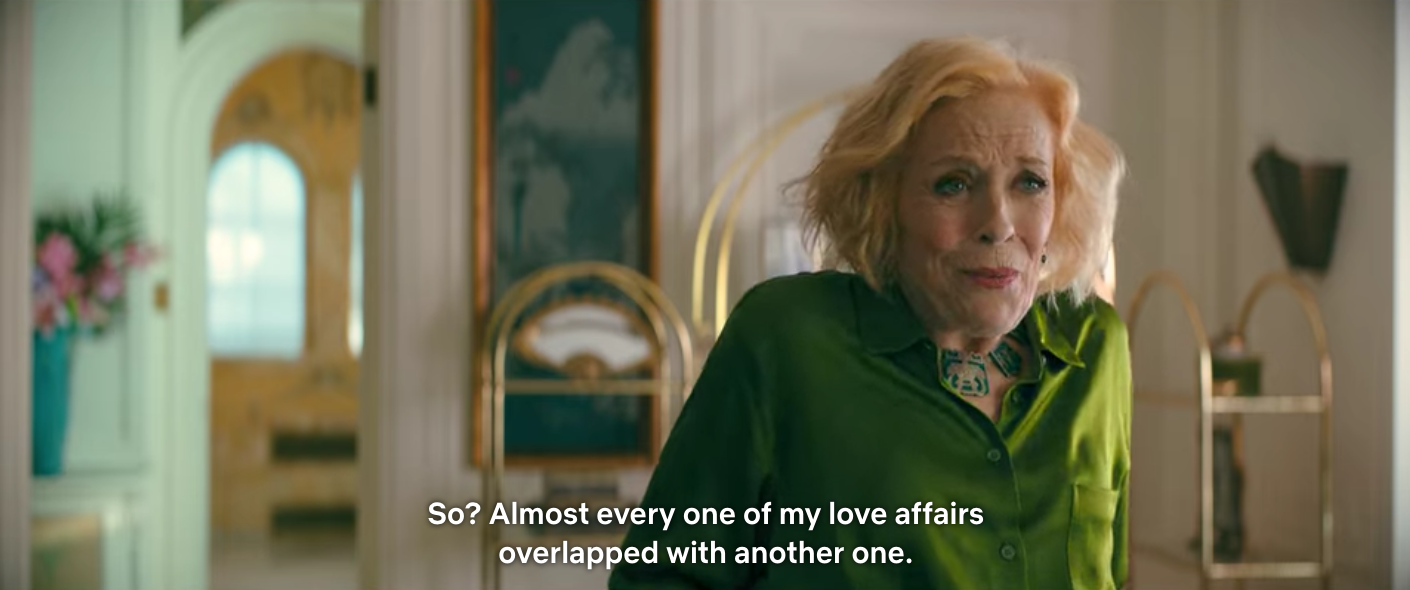 6.
When she hilariously offered Lara Jean a drink…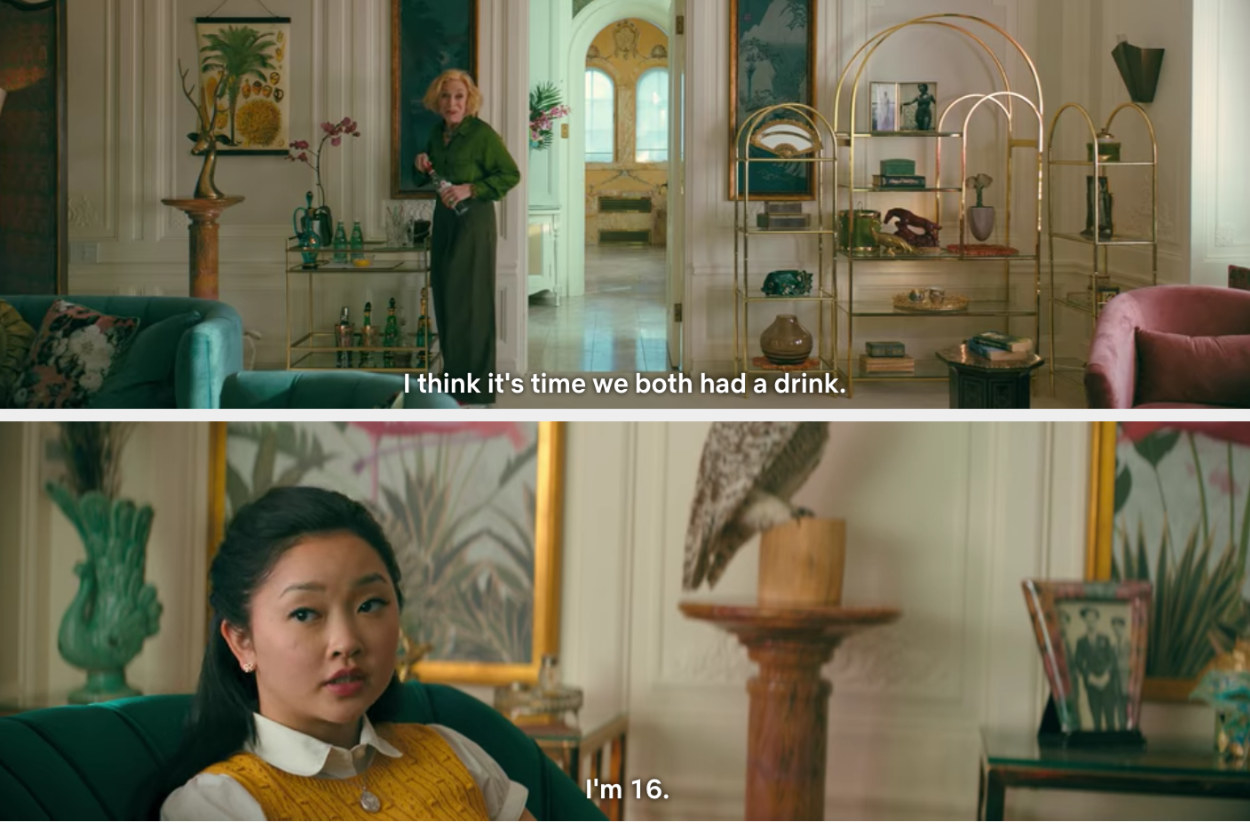 7.
…and had this great retort: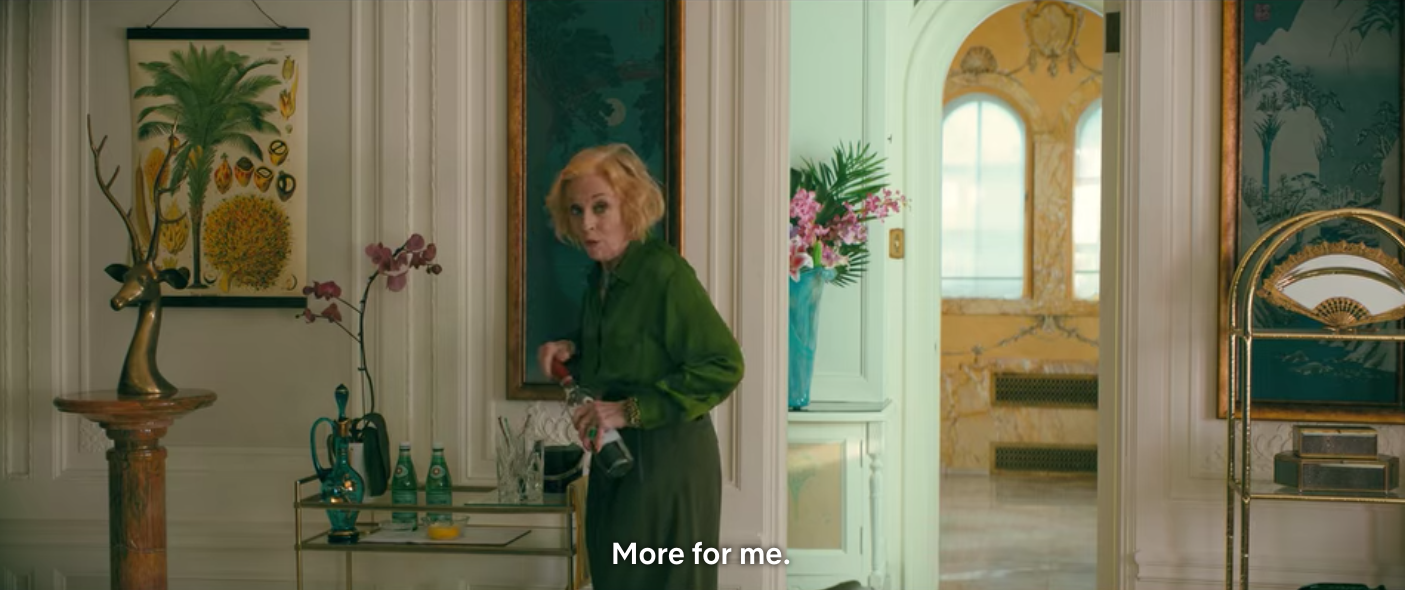 8.
And then when she was a math legend: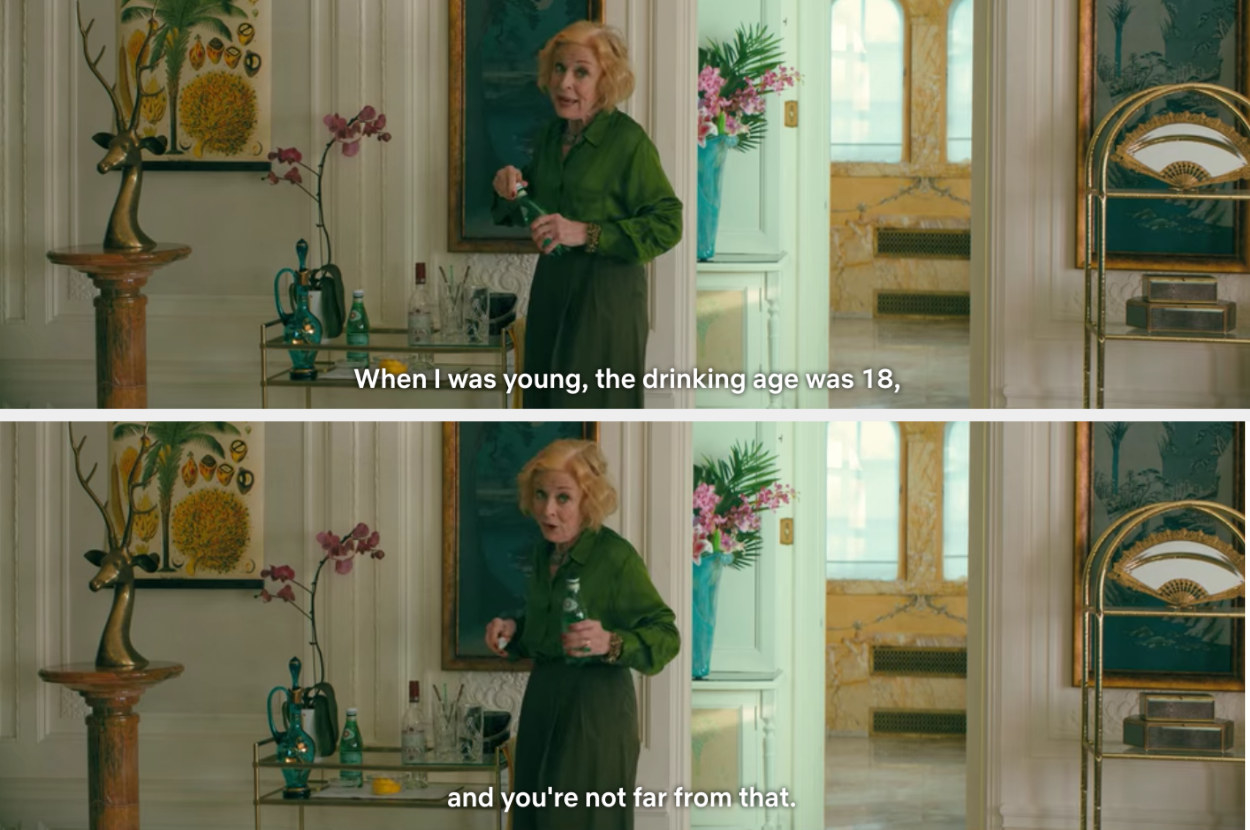 9.
When she exposed Peter but tried to soften the blow with a drink, duh: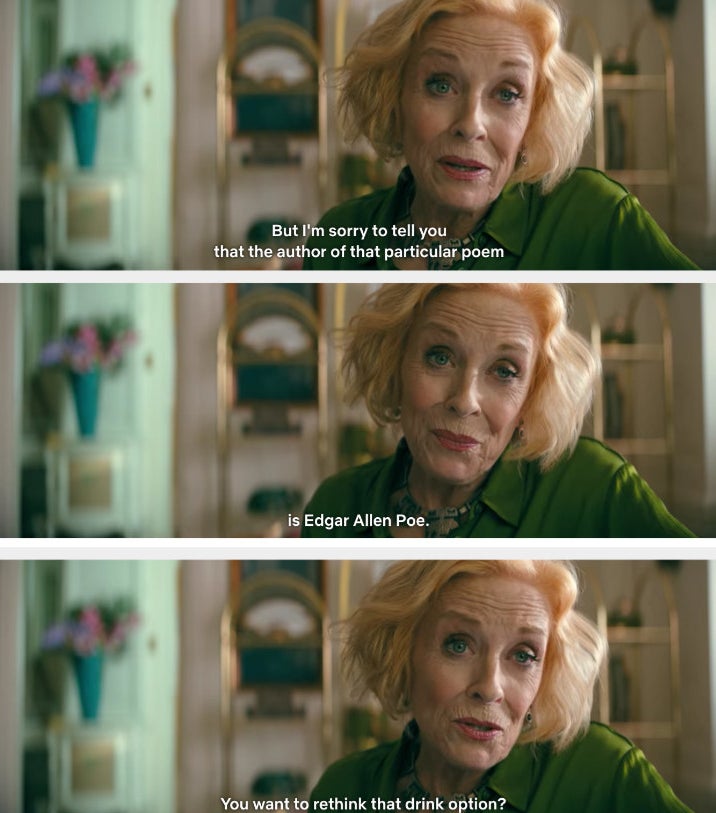 10.
When she gave Lara Jean tough love about her ball attire:
11.
And then when she tried to lure Lara Jean into wearing THAT DRESS: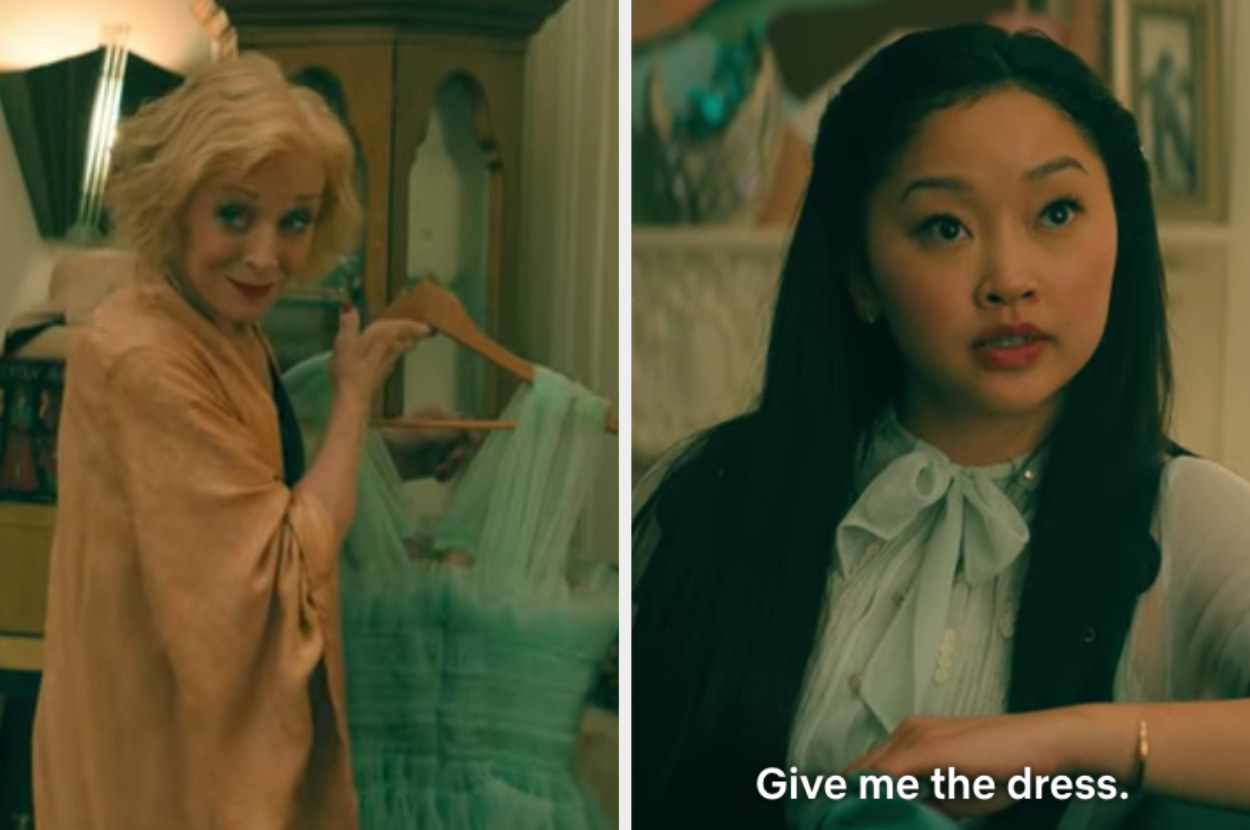 12.
When she gave Lara Jean mat talk almost as good as Jerry's: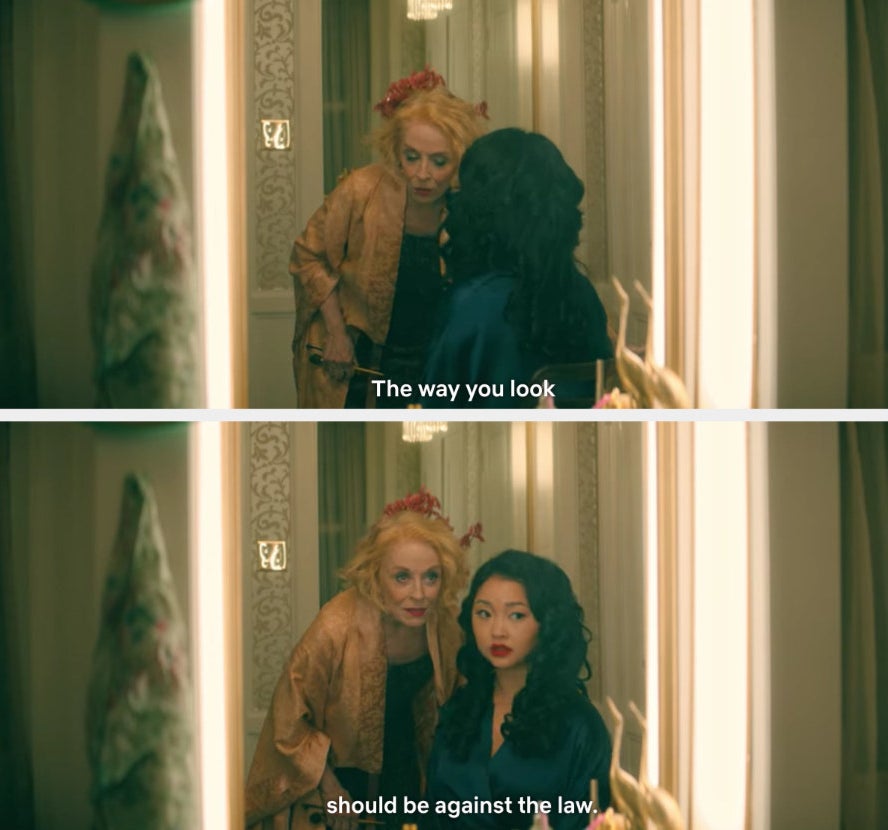 13.
When she made THIS face after Lara Jean kissed John Ambrose: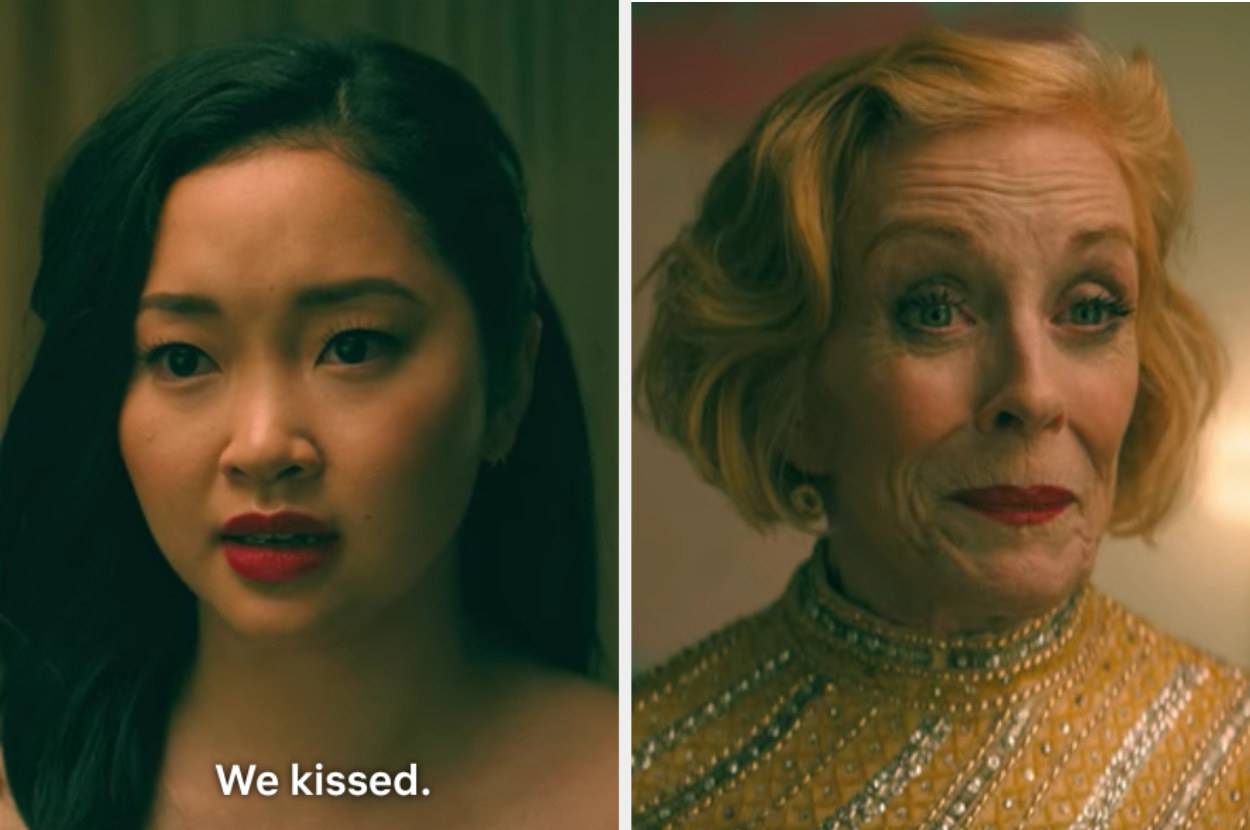 14.
But then offered up some solid advice…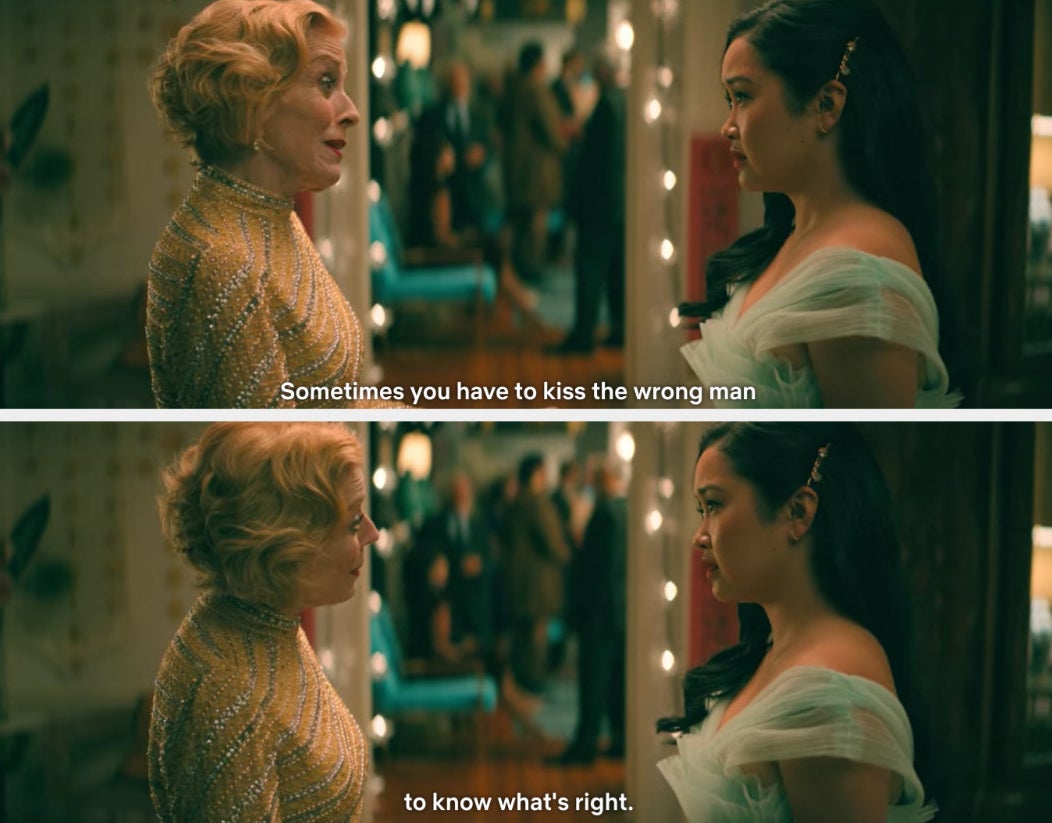 15.
…from ~lots~ of personal experience, of course: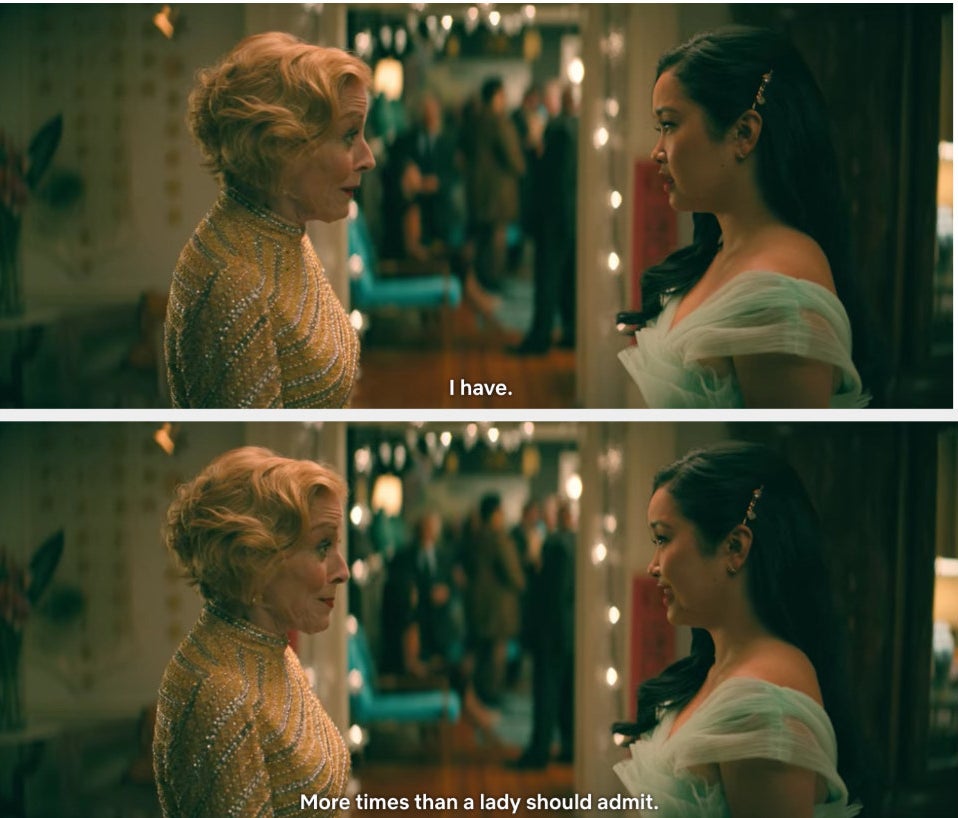 16.
When she also gave Lara Jean an honest — but helpful — answer to what would happen if Peter didn't want her back: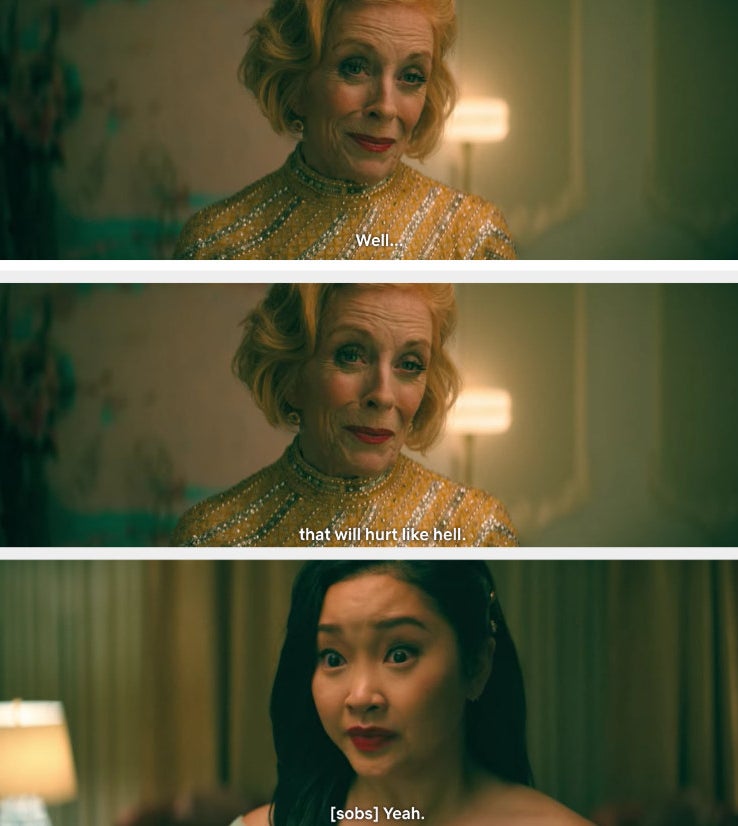 17.
And, of course, when she gave Lara Jean THE DRESS: