Last week, Camila Cabello and Shawn Mendes dropped their new single "Señorita" and its accompanying music video. It is, in an emoji, 🔥.
But when the BTS footage of the video dropped, Camila hilariously revealed that the rehearsal for the music video was anything BUT graceful — Shawn, quite literally, dropped her.
Here is live footage of me watching Shawn drop Camila: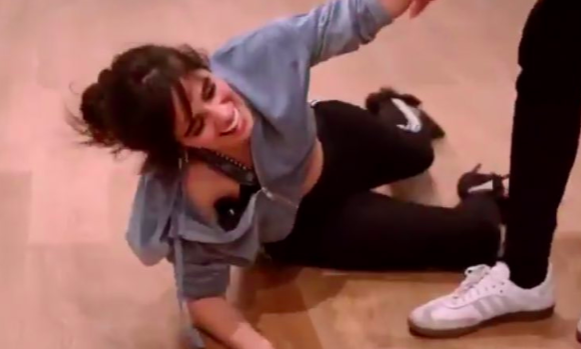 HE HAD ONE JOB.
Here it is on loop for dramatic effect:
It's shockingly *on brand* for Shawn, considering his history of dropping phones:
It's honestly the gift that keeps on giving? I love them so much.
In conclusion: