In case you somehow didn't know, it is Queen Sandra Oh's world and we are all just living in it!!!!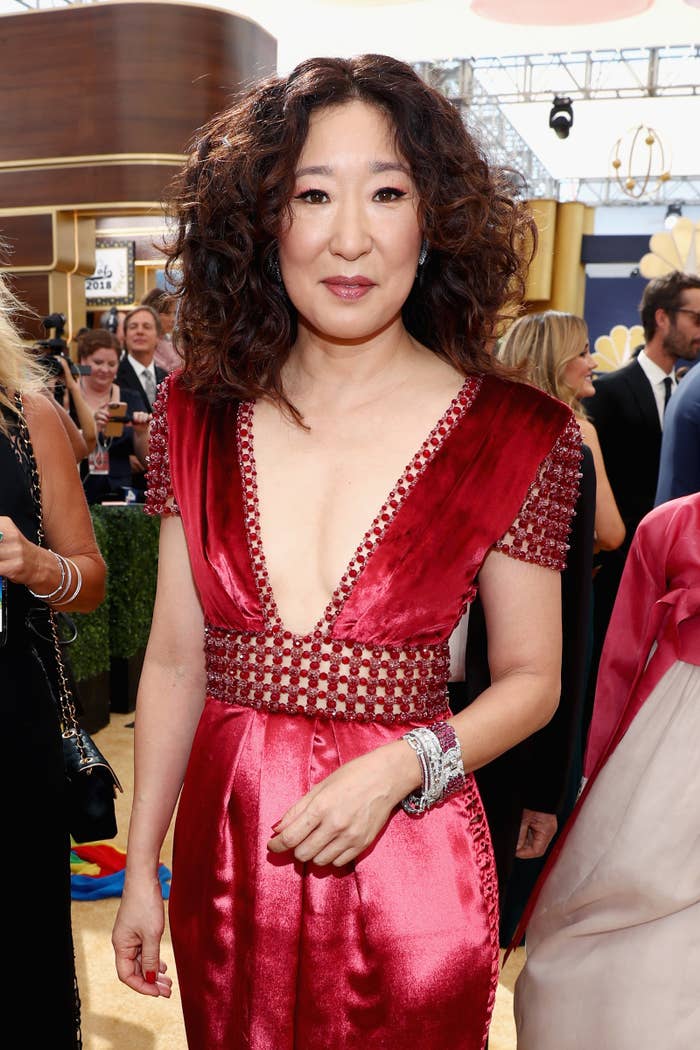 She's nominated for Outstanding Lead Actress in a Drama Series at the Emmys for her PHENOMENAL work in Killing Eve — and to celebrate the momentous night, she brought her parents along with her.
I mean, have you ever seen anything cuter and more precious in your entire life???
People really cannot get over how sweet it is:
I mean, she even introduced them to Milo Ventimiglia — and he is SO BLESSED to have been in the presence of Mr. and Mrs. Oh!!!!!