It's been a few days since Tessa Virtue and Scott Moir took home the gold medal in ice dancing for Canada, and I'm quite honestly still not over it.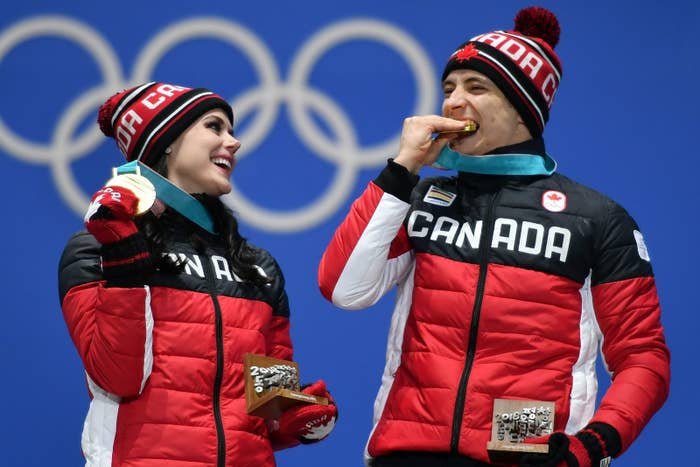 Canadians (and non-Canadians, including yours truly!) can't get enough of this perfect duo — and yes, that includes Vancouver native Ryan Reynolds. Ryan expressed his gratitude for the pair and not-so-subtly implied that they should be an official couple:
Of course, QUEEN TESSA was ready with a perfect response:
SCOTT. GET. THE. MINI. VAN. It's just so perfect. Here's a look at their blissful future raising Ryan Reynolds and Blake Lively's children:
Naturally, people were freaking out:
THANK YOU FOR BLESSING US WITH THIS GIFT, TESSA!!!