The Chilling Adventures of Sabrina finally comes out tomorrow on Netflix, and — as someone who has seen all 10 episodes — I can tell you it's spooky, campy, and a perfect little Halloween treat.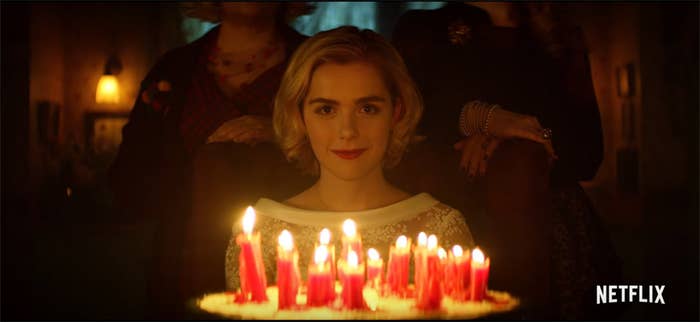 But, there's one question that's been on everyone's mind: Does Salem the cat talk in this new version of Sabrina like he did in Sabrina the Teenage Witch???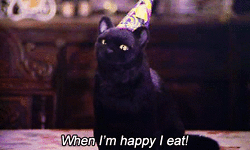 THE PEOPLE ARE DEMANDING ANSWERS:
THEY NEED TO KNOW!!!!
The answer, dear friends, is no. This version of Salem does not talk.
This version of Salem ain't a SASSY CAT!!!!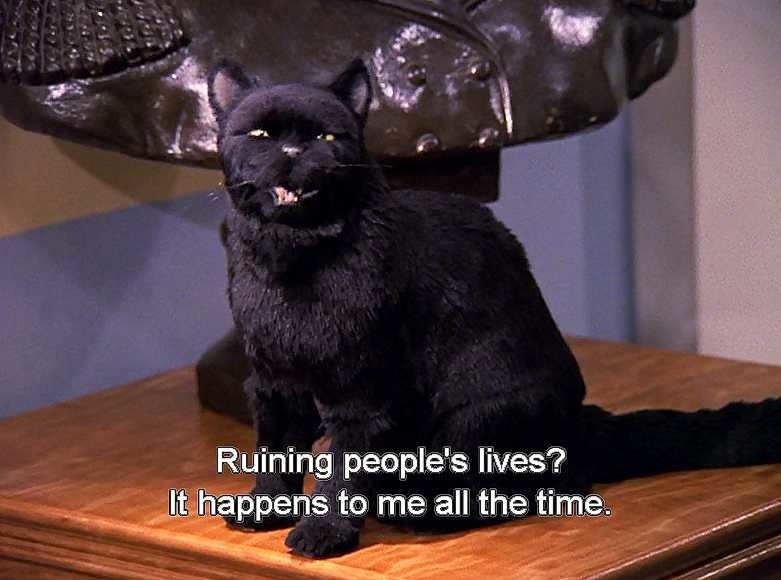 This version of Salem isn't the original version of a cat meme!!!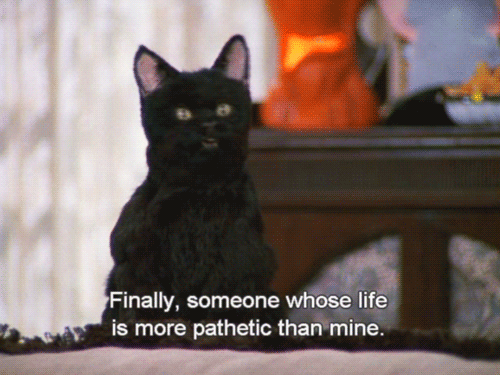 And this Salem CERTAINLY has no idea who Melissa Joan Hart is!!!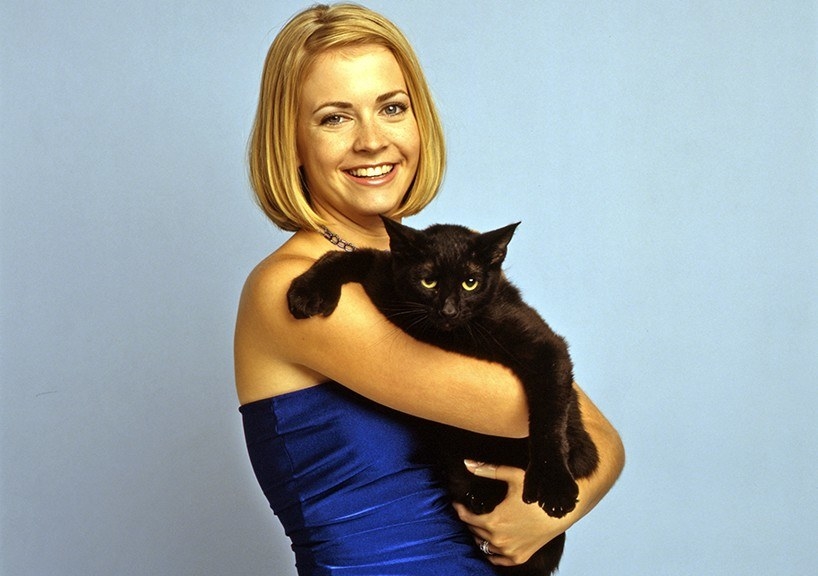 Anyway, I just thought it was my duty to let you know that in advance, so you can grow to appreciate this new version of Salem — and trust me, there's plenty to appreciate.