People Are Freaking Out Because Donna Might Be Dead In The "Mamma Mia" Sequel
"Your mother was the bravest person we ever knew..."
Okay, let's proceed. As a huge fan of the original movie starring Meryl Streep and Amanda Seyfried, I've been pretty intrigued to see this trailer. But about 10 seconds in, I started having a full blown freakout.
Sophie (Amanda Seyfried) is pregnant and she's so glad her mom's friends Rosie and Tanya are there because: "I don't know how to do this by myself..."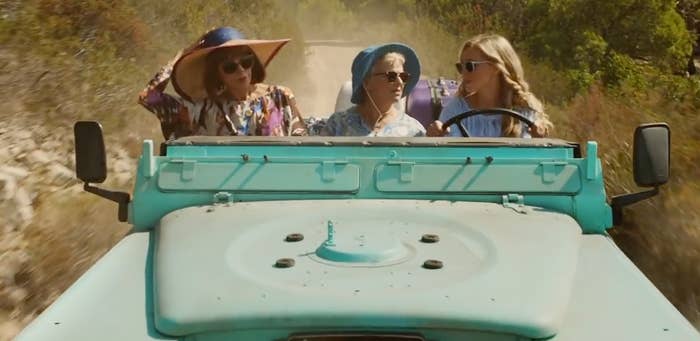 And then Rosie goes: "Your mother was the bravest person we ever knew..."
EX-FUCKING-CUSE ME??? WAS the bravest person they ever KNEW?! Past tense? Is...Donna...dead...in this sequel?????
Naturally, people on Twitter have been freaking out about the whole thing...
...and the drama is at an all-time high:
Still, some are a little more hopeful she's still actually alive:
And despite all of the *commotion* there was one bright spot: Our first look at Cher (yes, that Cher) as Sophie's grandmother.
Although, it's a little confusing since Donna's mom is supposed to be dead, so some people are a tad curious as to what's going on...
Anywaaaays, guess we'll just have to wait until it comes out on July 20, 2018 to find out, NBD! Not torture at all!
Oops. Something went wrong. Please try again later
Looks like we are having a problem on the server.
Is Donna dead????
Obviously, and I'm DEVASTATED!!!

Obviously, but it makes sense for the plot.

No, the trailer is just throwing us off and she's really just on an extended vacation somewhere...

Idk, I was too busy staring at CHER!!!