Mindy Kaling And BJ Novak Are Trolling The Hell Out Of Us All
"Love" 👀
It's been a pretty eventful time for anyone who believes in *true* soup snakes — aka anything having to do with Mindy Kaling and BJ Novak.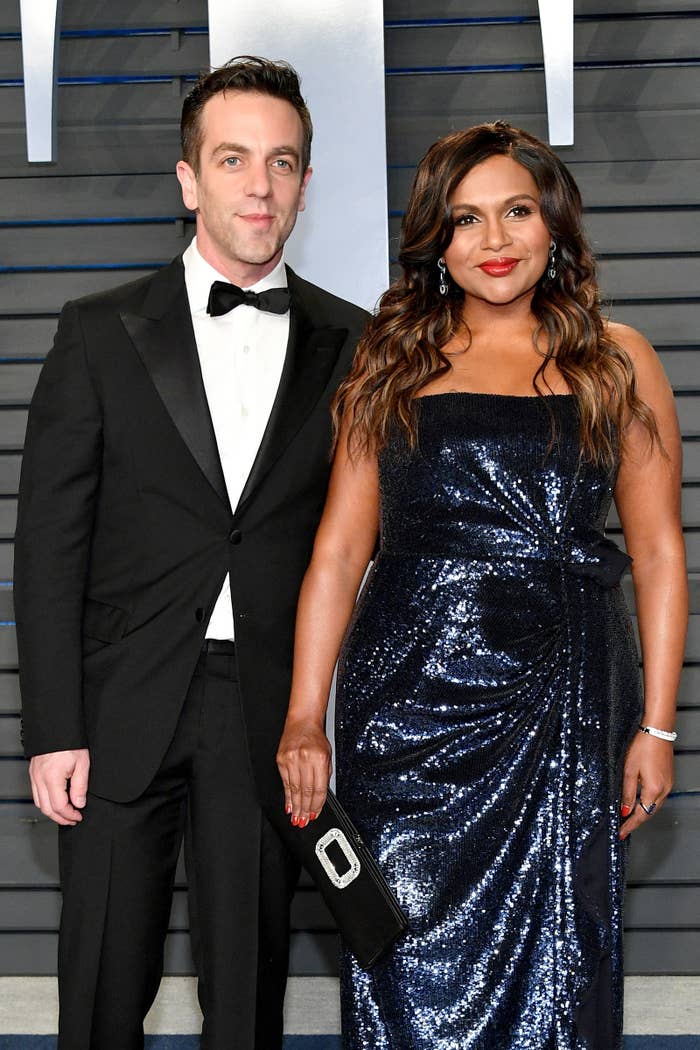 And, well, I hate (jk, I love!!!!) to be the bearer of this news: These two ARE AT IT AGAIN. Mindy posted a photo on her Instagram story revealing that BJ sent her flowers, and the trolling here is truly next level. Settle in, because you'll be seeing this photo a lot: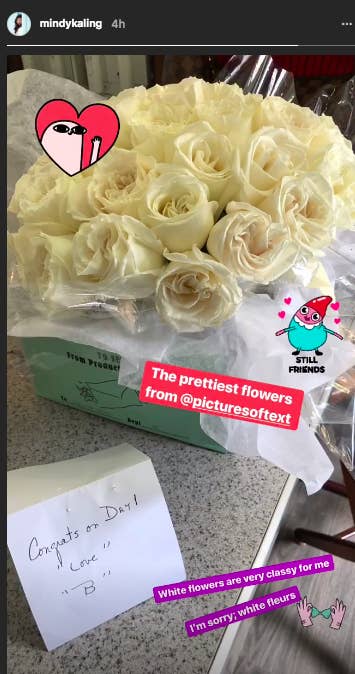 Let's break this down. First, there's the note from BJ, which is signed "Love" "B."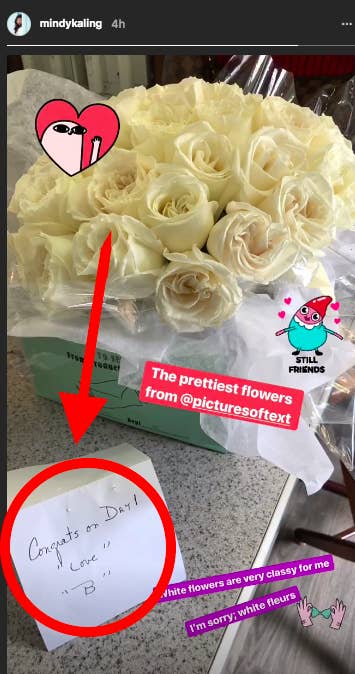 Um, OKAY, JOEY TRIBBIANI!!!!
Methinks those quotation marks doth protest too much????? Or doth they troll the crap out of us??
Let's move on to this very important gnome:
Ahh, yes, the classic "STILL FRIENDS" gnome.
StILl fRiEndSz!!!!
Friends, you guys!!! As in not lovers! As in please stop speculating on the status of my relationship in a BuzzFeed post, Jen! (Spoiler alert: I SHAN'T!)
Well played, you two. I see what you're doing. And I will continue to eat 👏 it 👏 up 👏 every damn time.