Hello! Hope you're enjoying a lovely tear-free moment because I'm about to ruin it for you. Millie Bobby Brown just won Best Actor In a Show at the MTV Movie & TV Awards and WOW IT WAS EMOTIONAL.
The 13-year-old star, who had a breakout performance as Eleven on Netflix's Stranger Things, got all choked up while giving her acceptance speech and it was just *so* pure.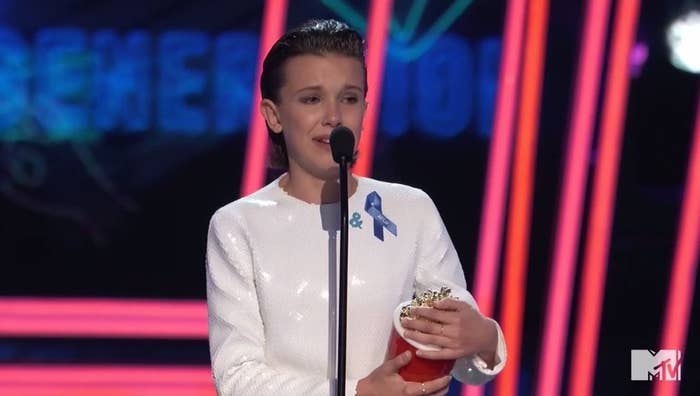 When she won, her cast mates were just so proud of her just like all of us at home and it was b-e-a-u-t-i-f-u-l.
She also got to hug Zac Efron and it was like two angels dressed in white were embracing and everything was perfect for just a second.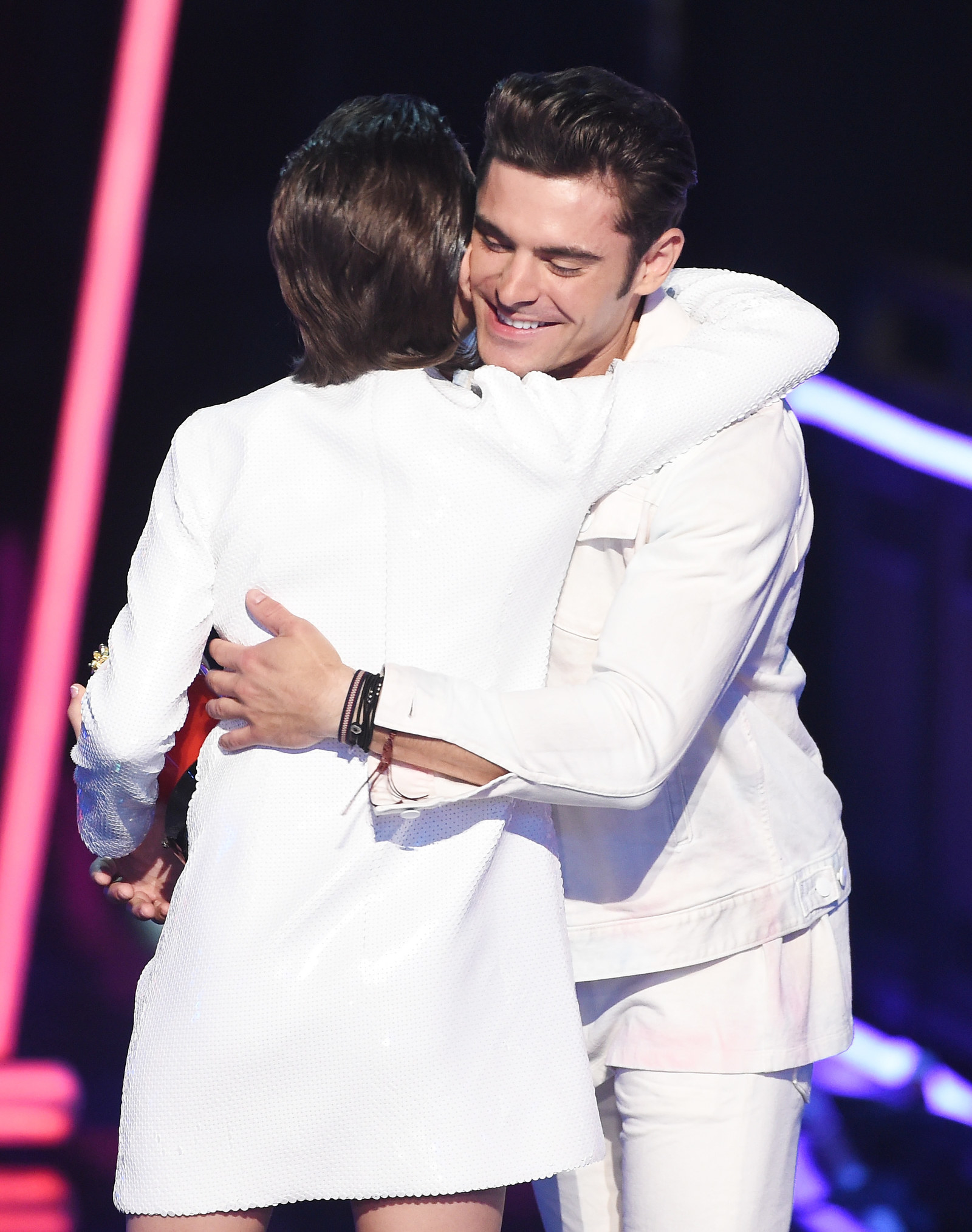 Millie thanked so many people while holding back tears, concluding by thanking the show's creators, the Duffer Brothers, for giving us all the gift that is Eleven: "They've created a badass, female, iconic character that I've had the honor to play."