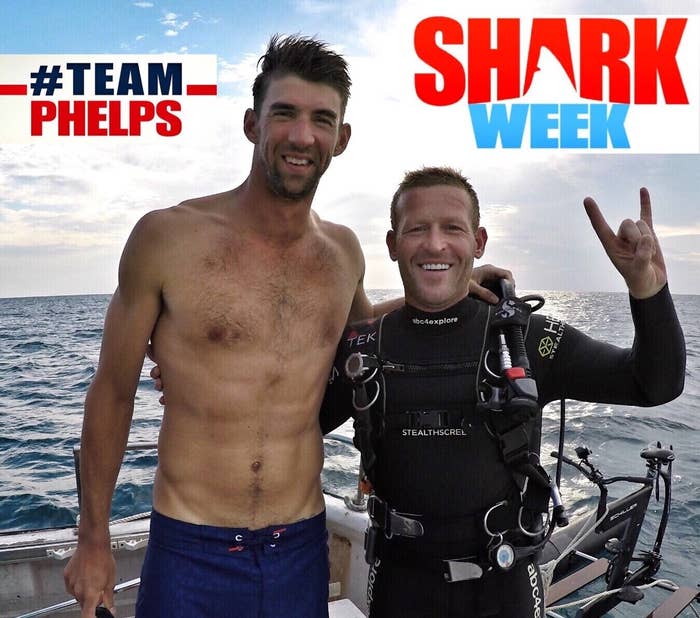 Well, the big event went down on Sunday night on Discovery Channel, as people gathered around their televisions to watch the Olympic legend literally race a shark...
Seriously, people cleared their calendars just to watch it:
I guess we all just collectively assumed Phelps would be in one lane and there would be a huge shark right next to him. Instead, both Phelps and the shark swam 100 meters in the same waters but not at the same time — and the race was put together using CGI:
As the internet started to realize the truth, people had A LOT of feelings:
They felt silly...
...and tricked...
...and even ROBBED.
The whole thing just wasn't what some people envisioned:
The truth is, real shark or not, the event was a highly entertaining night of television...
...even if Phelps ultimately lost to the great white shark.
Don't worry, though. The Olympic legend is ready for a rematch whenever the great white shark is:
Oops. Something went wrong. Please try again later
Looks like we are having a problem on the server.
So, did you think Michael Phelps was going to race a real shark?
YES, I DESERVE TO SEE A MAN RACE A REAL-ASS SHARK.

Obviously fucking not. That would be dangerous AF.

I thought so, but I'm realizing now that wouldn't have worked...

I thought there would be like a wall or something between them...