Lauren Graham's Reaction To Alexis Bledel's Emmy Win Is SO Lorelai Gilmore
"Where you lead, I will follow..."
If you grew up watching Gilmore Girls, you know that Lorelai and Rory Gilmore are the ultimate mother/daughter goals.
But the best part is that the bond between actresses Lauren Graham and Alexis Bledel is still super-strong IRL.
Over the weekend, Alexis Bledel took home her first Emmy for Outstanding Guest Actress in a Drama Series as Ofglen in The Handmaid's Tale, which is so freaking deserved.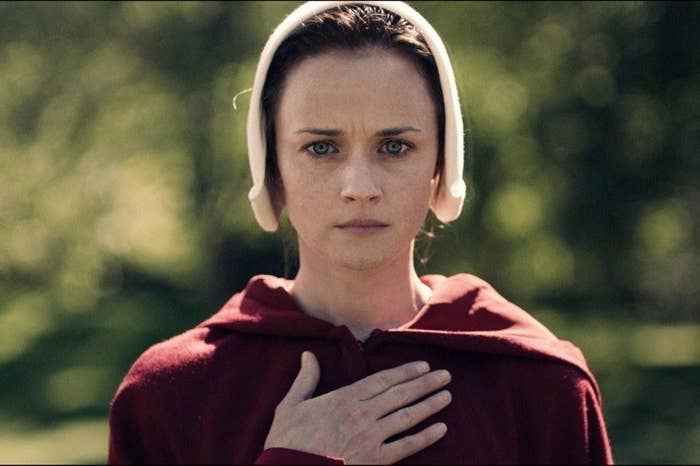 And her former TV mama was so excited and proud when she learned the news: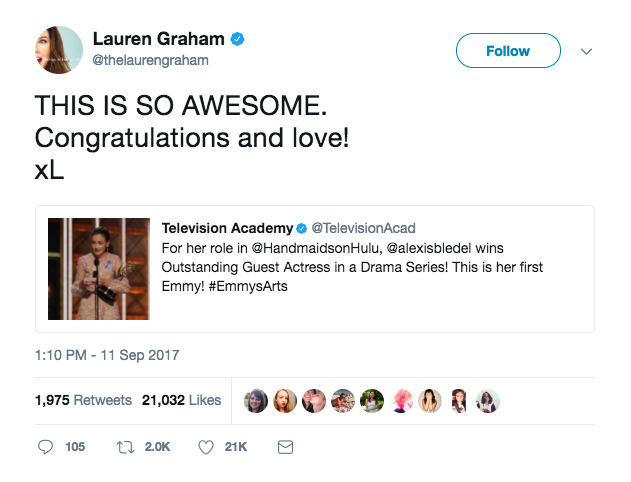 People got all the feels from Lauren's supportive tweet about Alexis' big win:
To summarize: Lorelai + Rory FOREVER. 😭