It's a big night for Sophie Turner — she's nominated for an Emmy Award for her portrayal of Sansa Stark on Game of Thrones.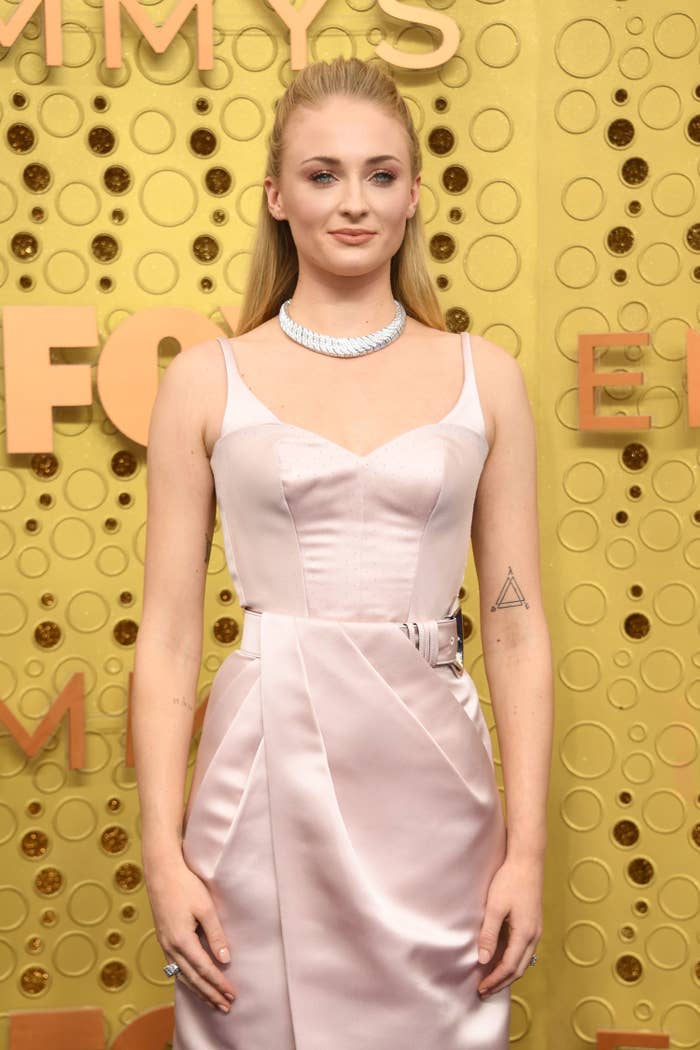 She prepared for the Emmys exactly the way that I would prepare for the Emmys (in a hypothetical world where I'm talented enough for something like that) — by watching The Devil Wears Prada: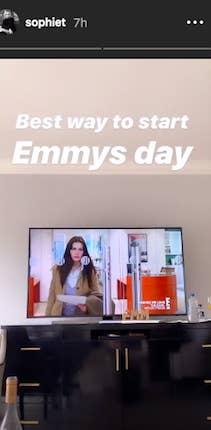 Anyway, unfortunately, there's ALSO a Jonas Brothers concert in Kansas City tonight, which means Sophie's husband, Joe, wasn't on hand for the adorable Jophie red carpet pics I craved.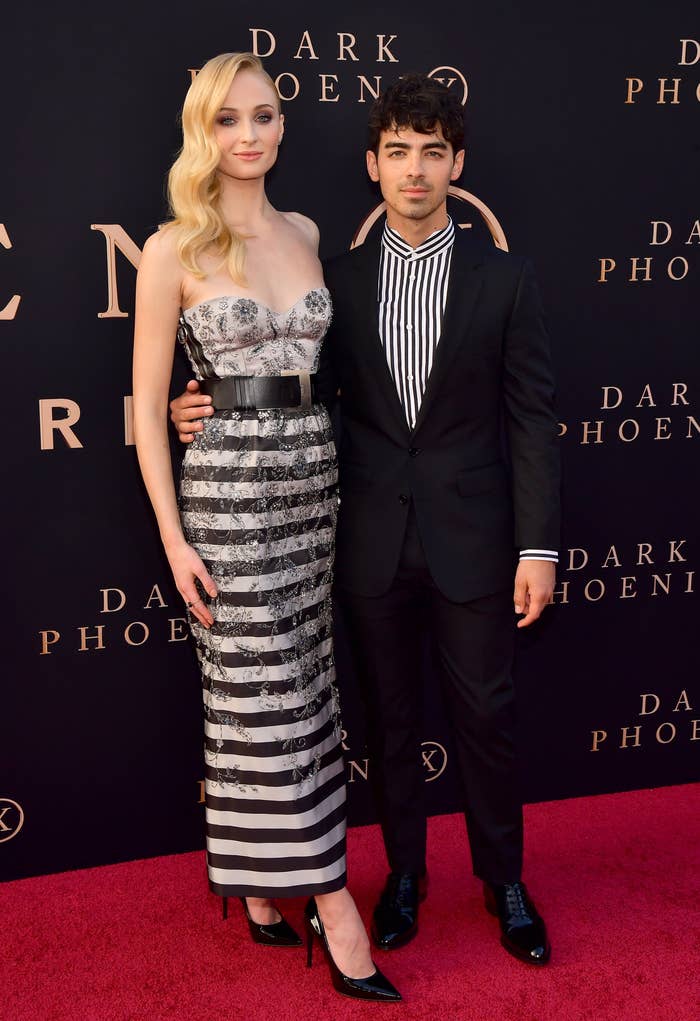 But even though Joe had a very valid excuse for missing the night, he still made sure to write a sweet tribute to Sophie on Instagram: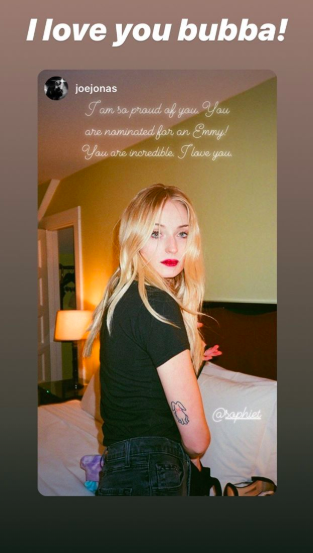 And he's not the only Jonas! Nick also shared some sweet words: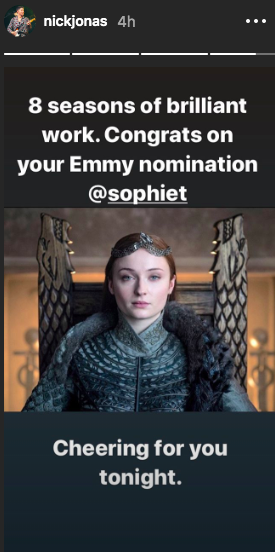 And, of course, the Jonas sisters were right there with some very cute words for their fellow Jonas sister. Priyanka Chopra shared this: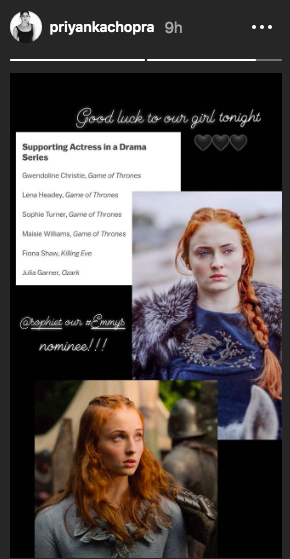 And Danielle Jonas shared this: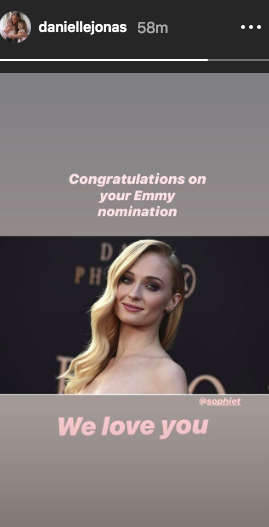 In conclusion, I love this family so much. Go Sophie!