Last night, Kevin and Joe Jonas went on a double date to the US Open with Danielle Jonas (Kevin's wife) and Sophie Turner (Sansa! And also, Joe's fiancée!) and I'm just going to go ahead and say it — they seem like a delightfully fun little crew!!!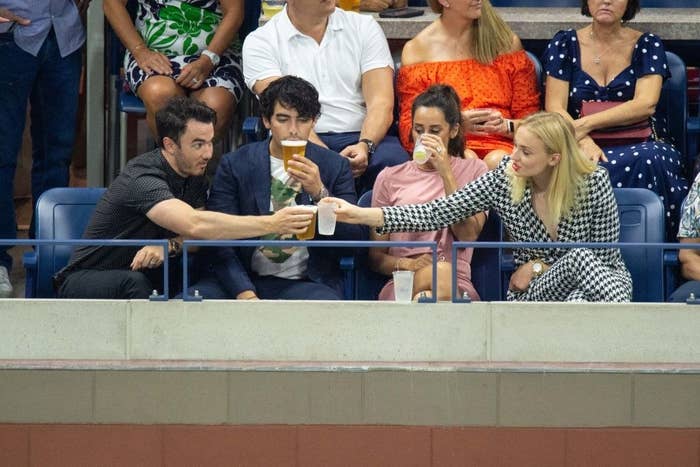 A lot happened throughout the night. Joe and Sophie posed for a lot of awkward selfies like this one...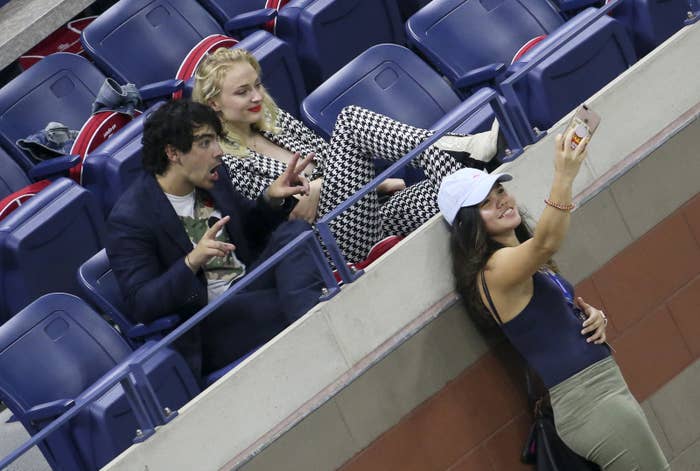 ...and they smooched!!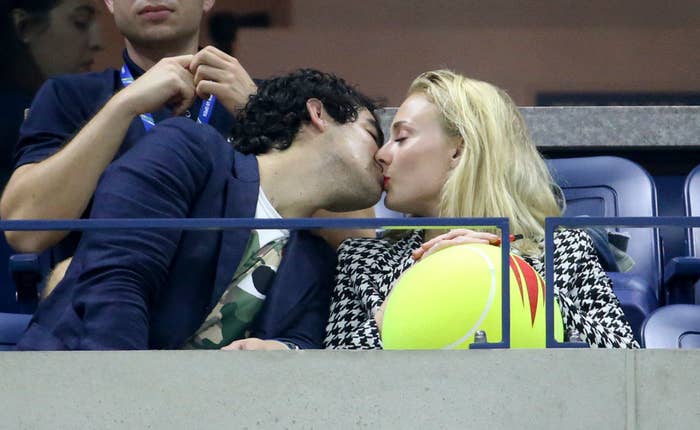 At one point Joe was like, "Wait, Sophie explain to me how this tennis thing works..."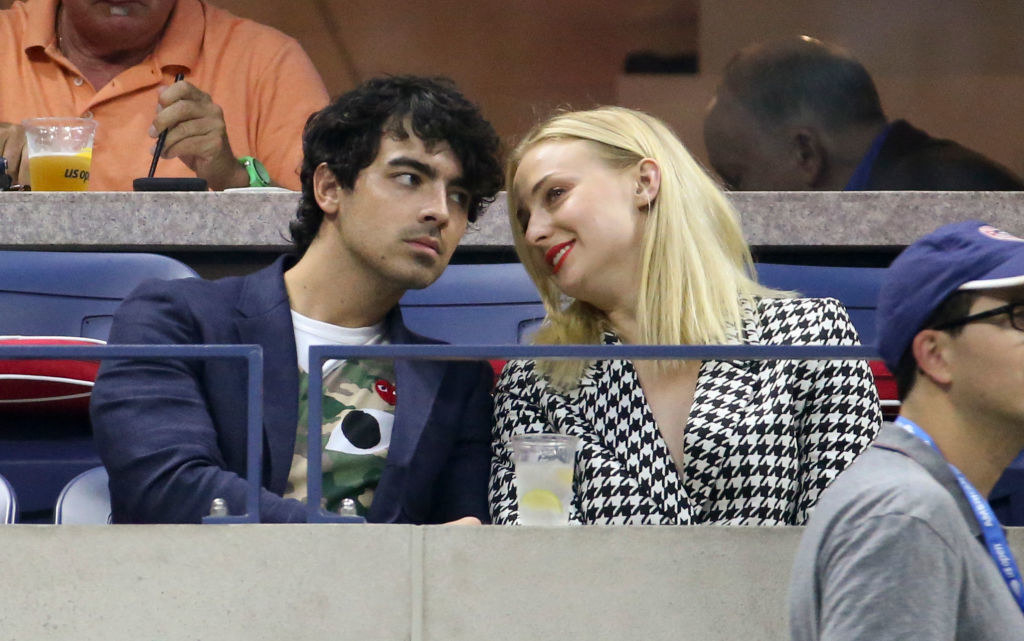 And she was like, "So, they use those rackets to hit that little ball over the net! It's fun!"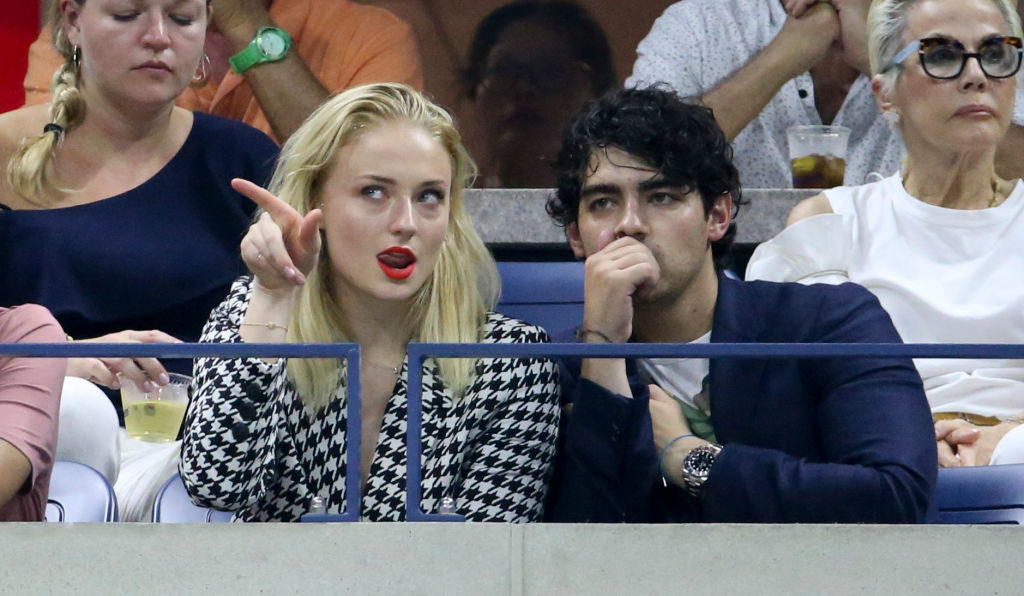 "YAY, TENNIS!"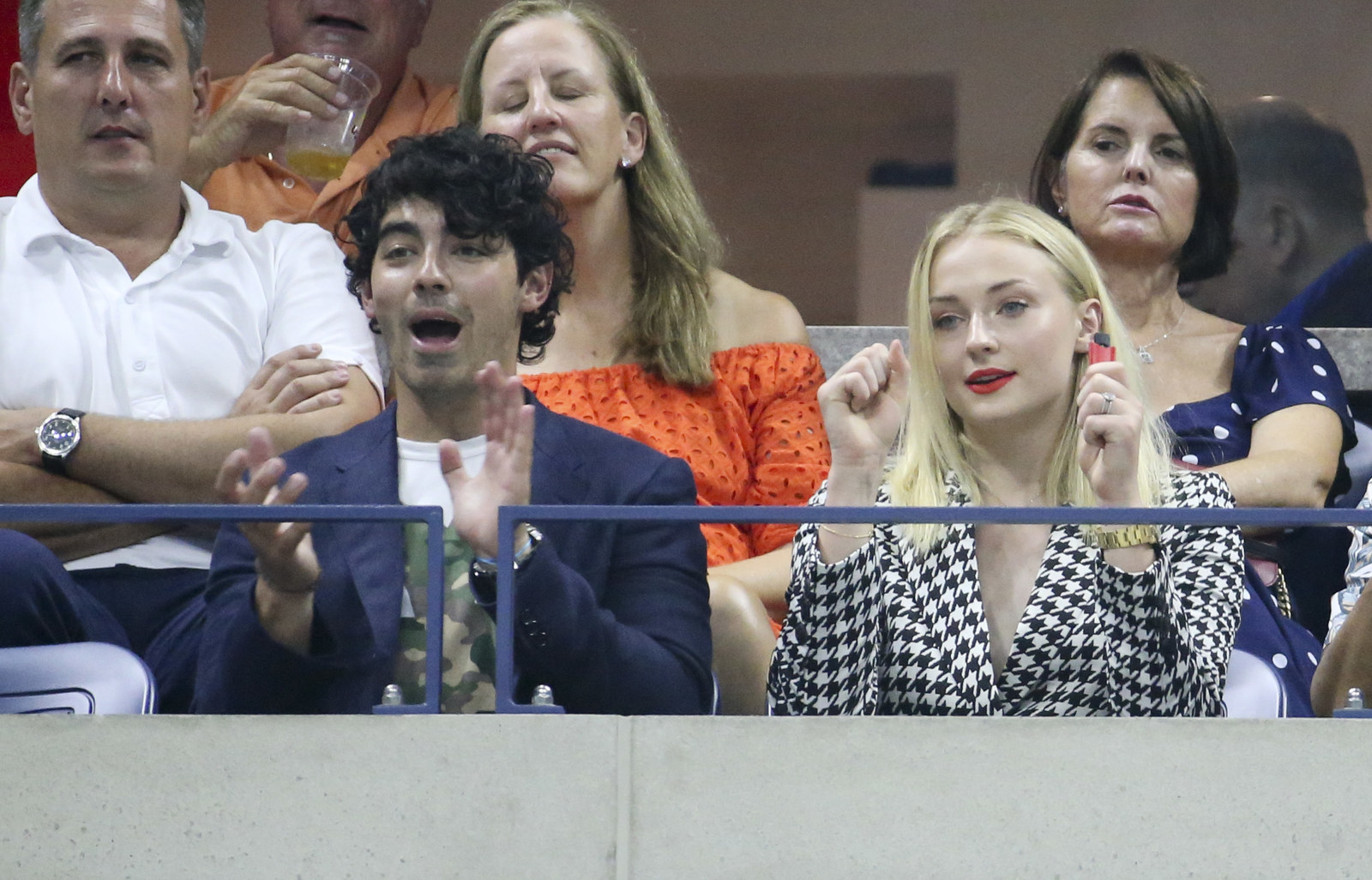 But the finest moment of the night was when Joe and Kevin were caught on camera and this happened:
Yes they chugged those beers and flossed like NO ONE WAS WATCHING:
Their father has NEVER been prouder of them before. Let that sink in for a minute.
And, of course, Nick experienced some EXTREME FOMO. Just like the rest of us.
Anyway, now I really just want to go out drinking with them. THE END.