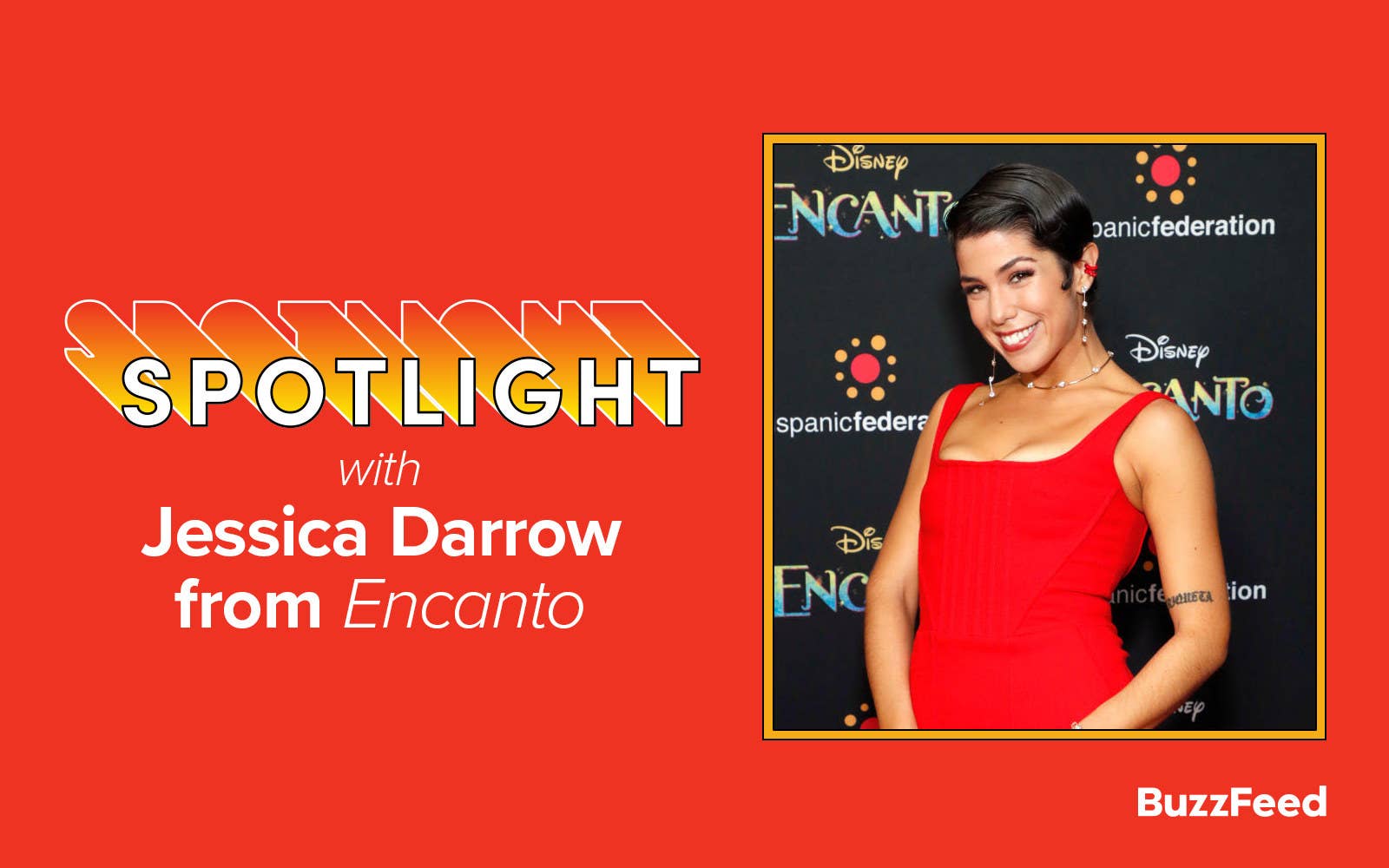 Let's face it: There's one thing we all want to talk about right now, and that's Encanto, Disney's massive hit movie about the magical Madrigal family. So, we caught up with Jessica Darrow, who plays middle sister Luisa, for the inside scoop about the instant classic.
In the film, Luisa's gift of super strength comes alongside a super amount of pressure — or "Surface Pressure," as she sings in her smash Billboard hit song. Jessica talked about everything from the process of auditioning for the film and creating Luisa's character to working closely with Lin-Manuel Miranda to what it has meant to see the way the film has resonated with so many people. Read on for all the info, but be warned, you'll almost definitely want to have a rewatch right after.
1. The first thing Jessica knew about the role of Luisa was the description that she was a "tough crybaby" (which is what makes her such a lovable character) — and she knew this was right for her.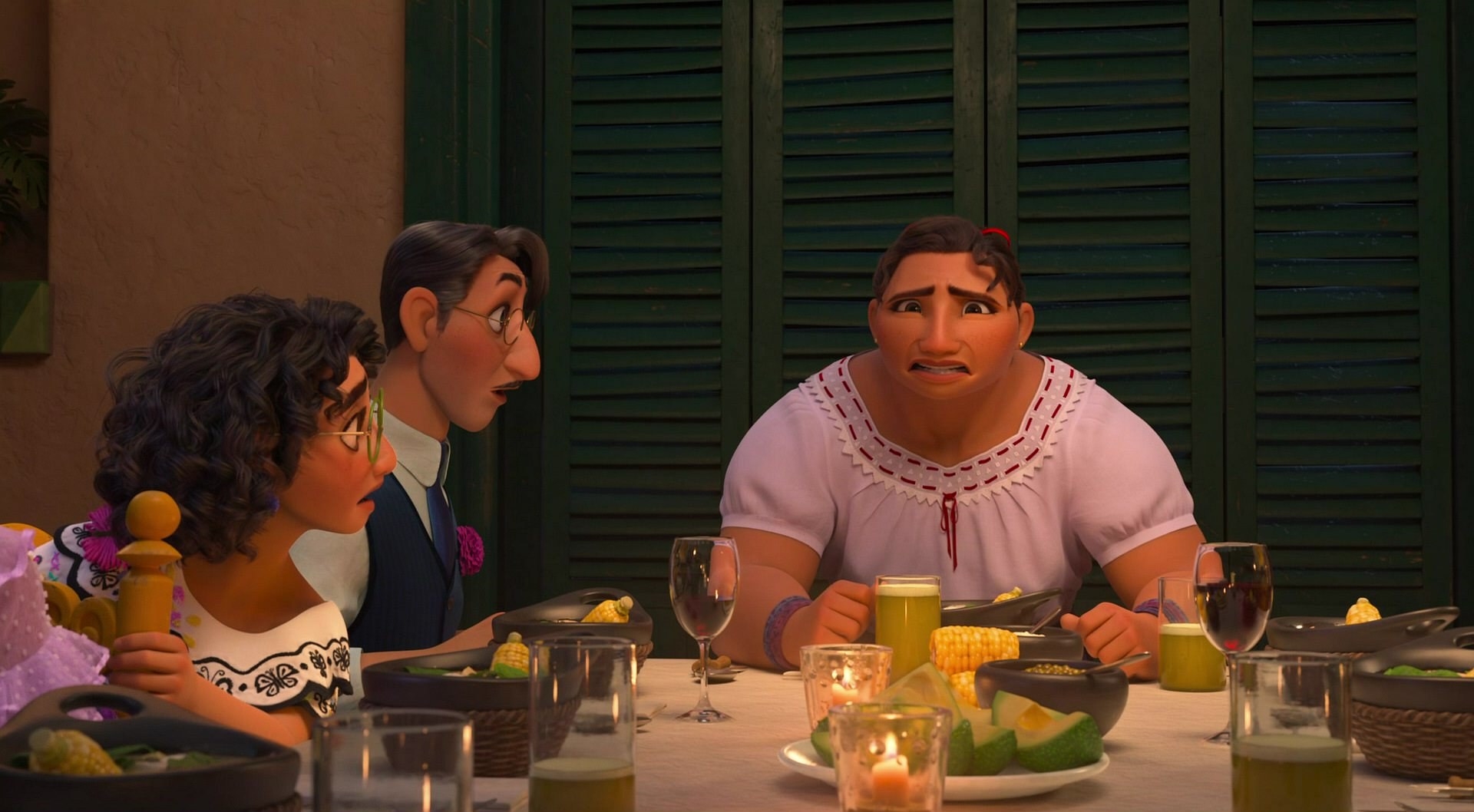 "The breakdown said, 'tough crybaby' and I was like, 'oh, a breeze,'" Jessica says. In fact, auditioning for Luisa was an incredible experience and it all started with a voiceover .mp3 audition that she recorded on her phone. That tape eventually led her to a meeting at Disney Animation, where she met with casting directors Jamie Sparer Roberts and Grace Kim. And then, after an in-depth conversation with Jamie, Jessica says, "she decided I was tailor made for the role." I think we can all agree that's true.
2. At first, Jessica only had a small inkling of what the film would be about, thinking it was going to feature "Latino superheroes." But once she started speaking with the creative team, she realized how much this would be an incredibly poignant film about family.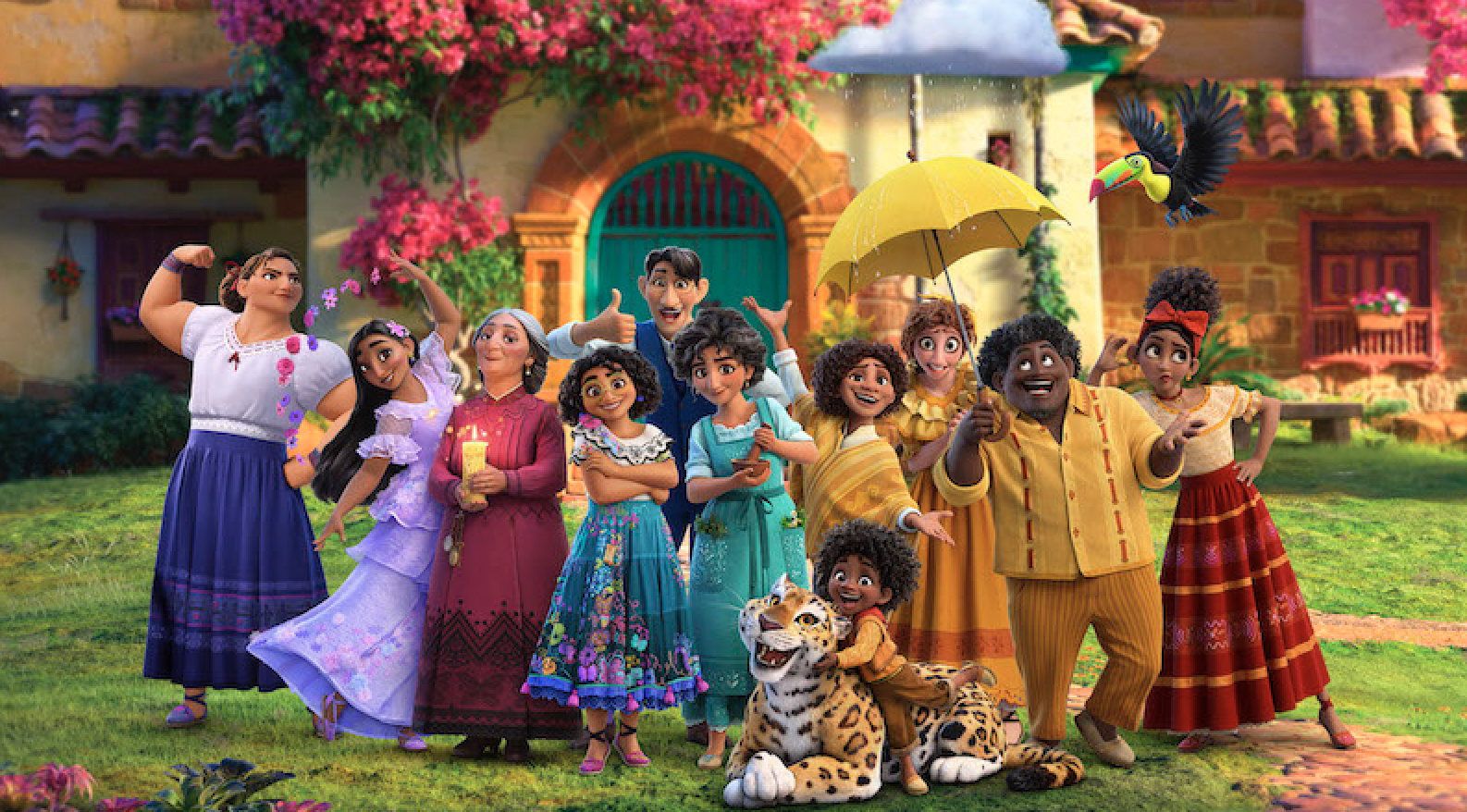 "I thought, oh, this is actually going to dissect family dynamics and the nuances, whether it be in a Latino family, or just like families as a whole," she says. "And I think that's what actually ended up being the beauty of it. And what is so clever about Disney is that they did tell the story through the lens of a Latino family, because we are notoriously so big, so colorful, so loud, and have so many different kinds of personalities, yet everyone in this world can see themselves within it. Everyone has picked the character that they most resemble in their own lives."
3. One of the early songs Jessica sang to audition for Luisa was "I'll Make a Man Out of You" from Mulan.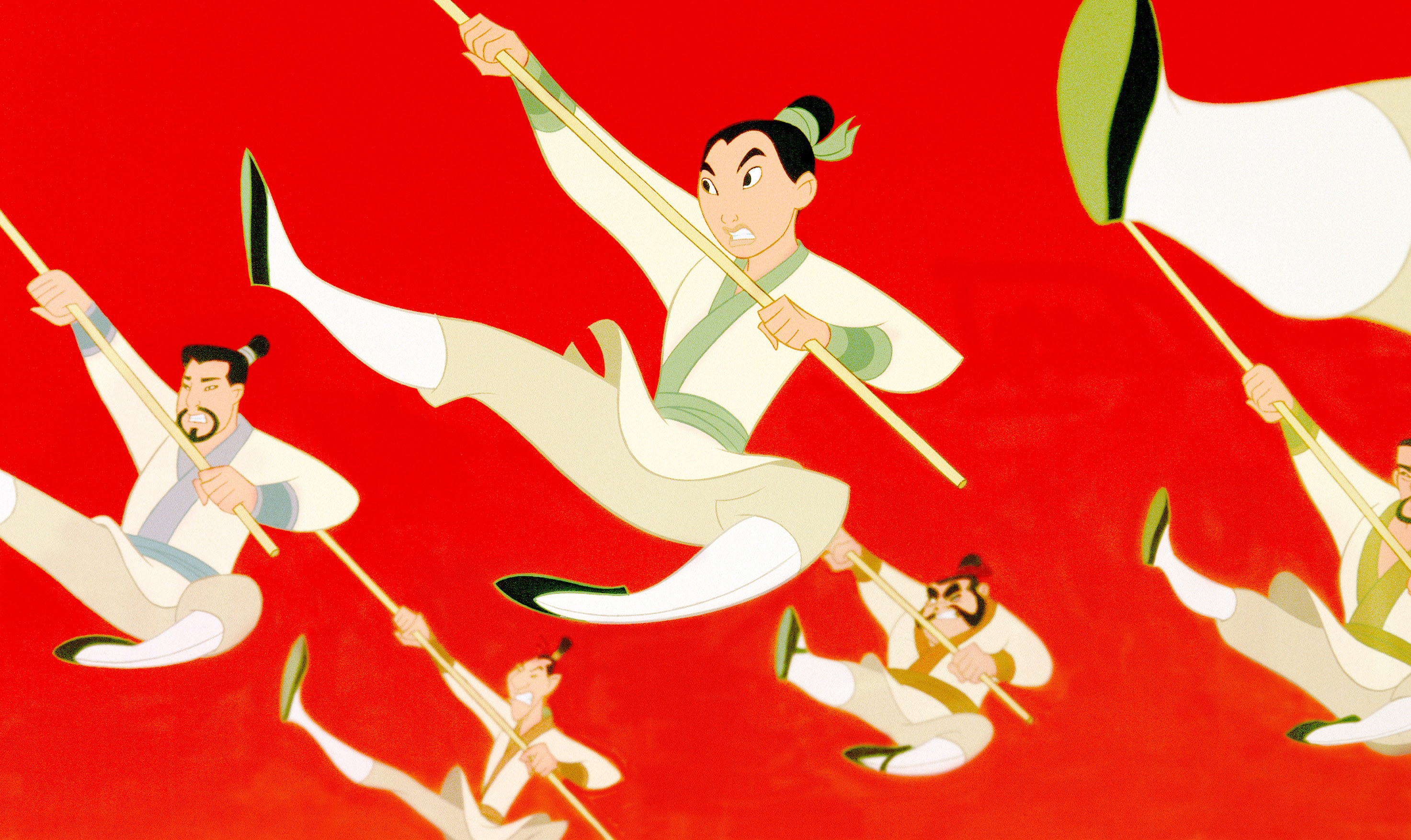 "I thought it was a good mood for Luisa," Jessica says. "I actually did all the different voices for all the different characters."
4. Luisa is a character who resonates with so many people, and of course Jessica is one of them — she says that she learned so much about herself through building Luisa and that their stories were so similar.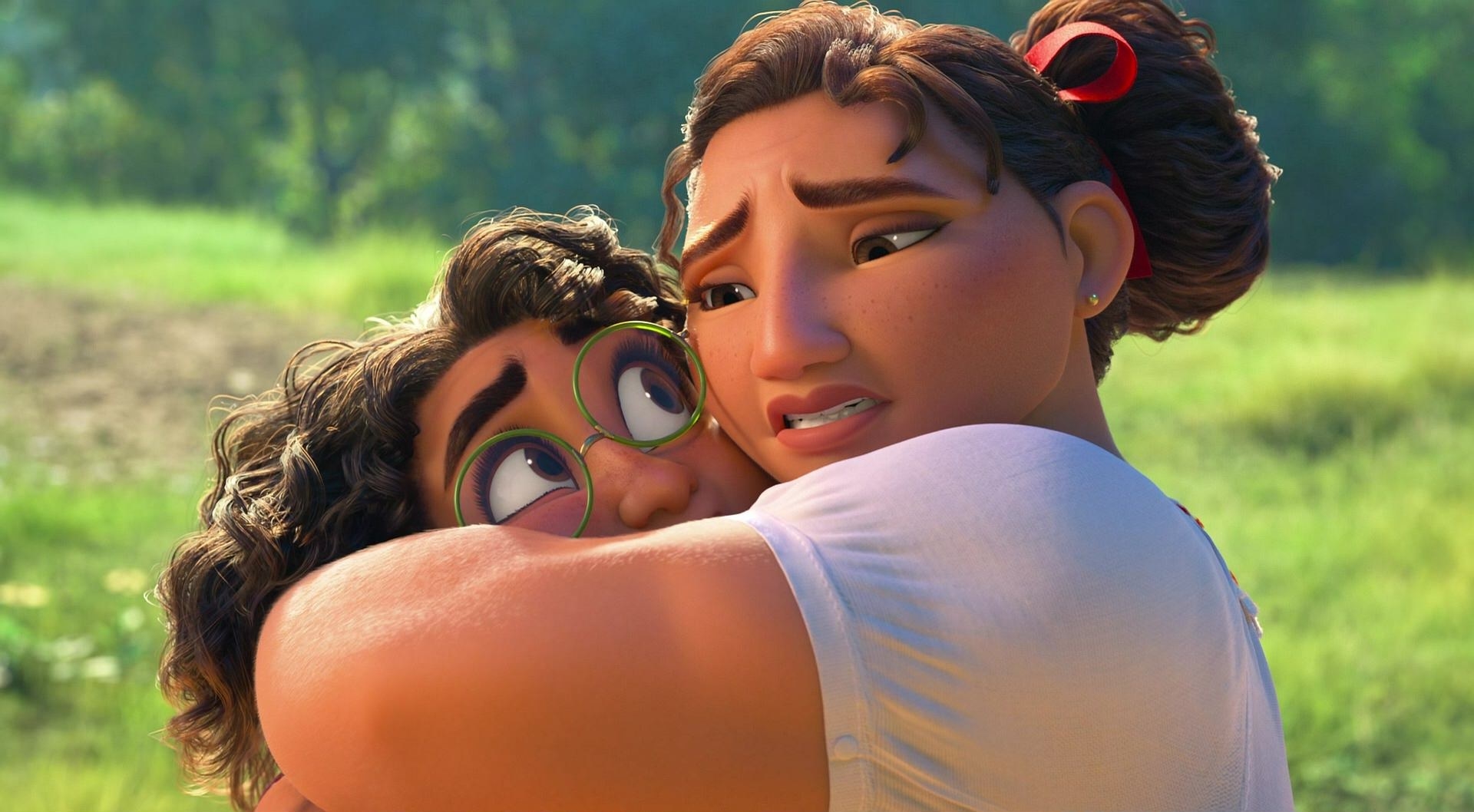 "Her journey was very similar to mine, and just coming to terms with the fact that, hey, when you feel this way, it's okay to just take a step back and be like, 'I am not just my work, I am not just all these things that people place on me, I can actually just exist on my own and be just as remarkable and have the same heart and love in my life,'" Jessica says. "And it was actually crazy to be able to record this during a pandemic. I think that's why those themes were really resonating with me. And I felt so emotional throughout this whole process."

As for all the amazing fans who also see themselves in Luisa, Jessica says, "I'm really just honored to be the vessel to be able to allow this experience for people, it's a really important one. I grew up wanting to meet Disney characters that felt closer to me, felt closer to my family. And now it's here and I'm doing it as an adult."

5. "Surface Pressure" was one of the first songs that Lin-Manuel Miranda wrote for the movie. In November 2020, Jessica received the demo recording with Lin singing, and working with him on the song was a dream come true.
"What Lin actually ended up bringing out of me was, he really wanted me to lean into textures of my voice and really wanted me to focus on how devastating the lyrics are," she said about the process of working on the song over the course of three recording rehearsals. "He's literally the best. He's like, 'I know, you relate to this. Just give in to that, and really allow your voice to ride on the emotion, you don't have to sound so perfect. Don't worry about that, we'll figure it out. Like, let's just do this.'"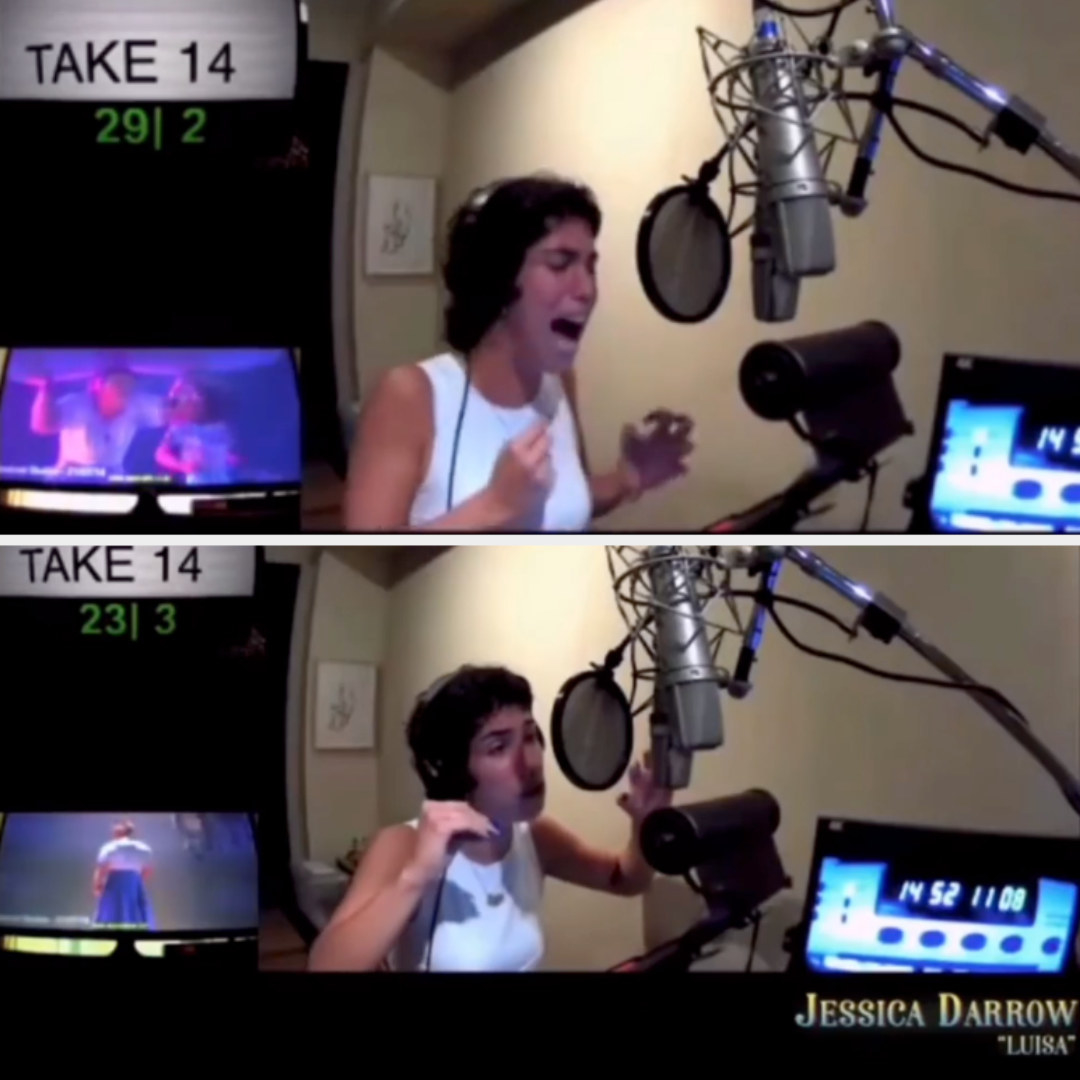 6. As you know if you've listened to "Surface Pressure" on repeat, Luisa starts singing in a low octave — which was a surprise to Jessica.
"I was a little confused at first because it is so low. And [Lin] was doing it in an octave that's a normal octave for his voice. So I'm like, do they want me to do it in male vocal octave?...And they're like, yeah, no, we want you to do it like this."

7. During the process of working on "Surface Pressure," Lin would just make casual lyric changes here or there as they rehearsed, which was a really neat look into his craft.
"What I was surprised to discover was just how in control of everything he is," she says of working with Lin. "I mean, it's just so seamless. While we were in rehearsal, he even decided that he just wanted to make a casual lyric change. And I would just go along with it. He really made me feel so held the whole time...he's very clear in his direction and very generous with his time and his direction. He really wants to make sure that you understand where he's coming from and will have a personal conversation about your life before you get into it just to set the tone."

8. In fact, working with Lin was a full circle moment for Jessica, who had met him years earlier before her sophomore year of high school when she attended a performance of In the Heights in Miami — this also led to an amazing moment where he quoted Hamilton lyrics to her.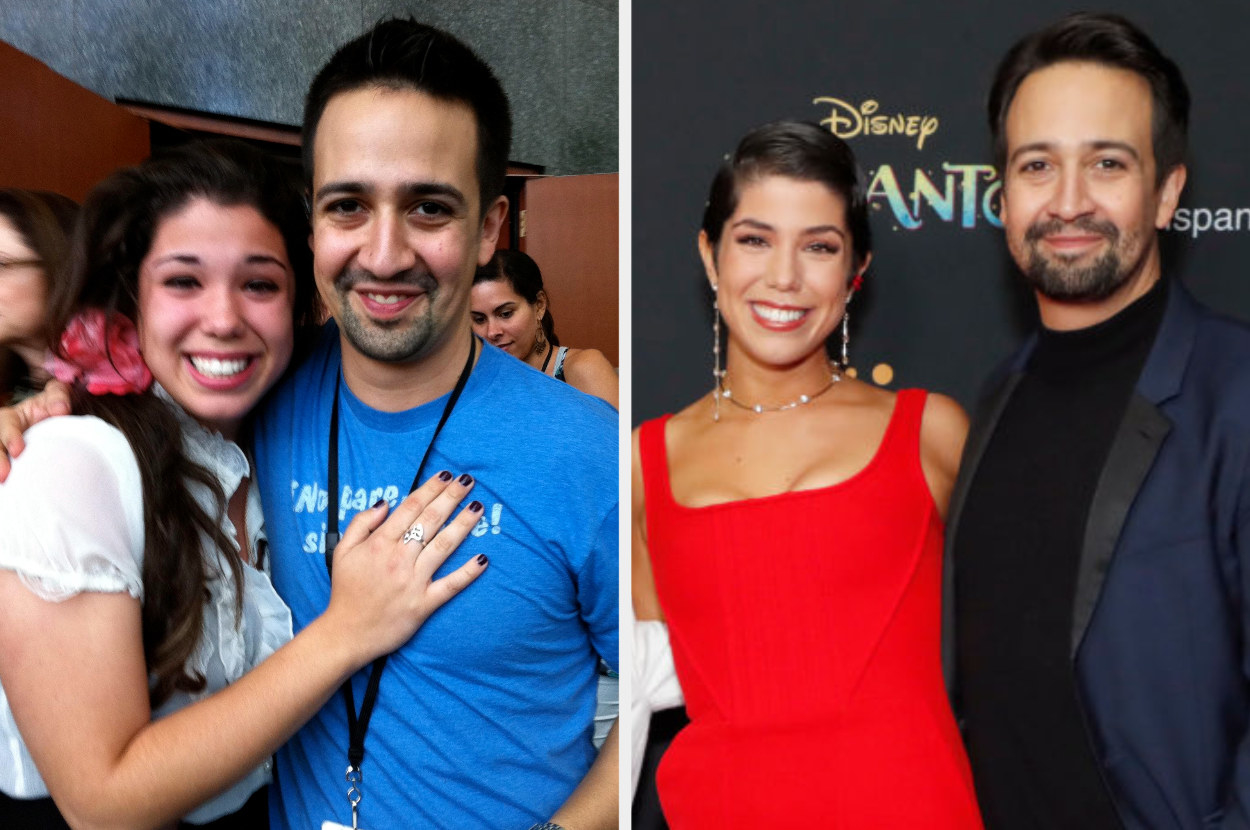 Yup, way before the Hamilton days, Jessica approached him in the lobby after the show in tears and asked for a photo. So, when it came time to start rehearsing for "Surface Pressure," Jessica made it clear they'd actually met before.

"That first rehearsal, on our break, I obviously was like, 'Hey, I just gotta show you something.' I pull up my phone. I have a photo and I put up to the Zoom and he's like, 'Oh my God,'" she recalled. "And of course he quoted Hamilton and he goes Look at where you are, look at where you started." It was, of course, a wonderful full circle moment. "The fact that I have the blessing to be immortalized through his words is insane."
9. The first time Jessica saw the animation attached to "Surface Pressure" was a hugely emotional moment.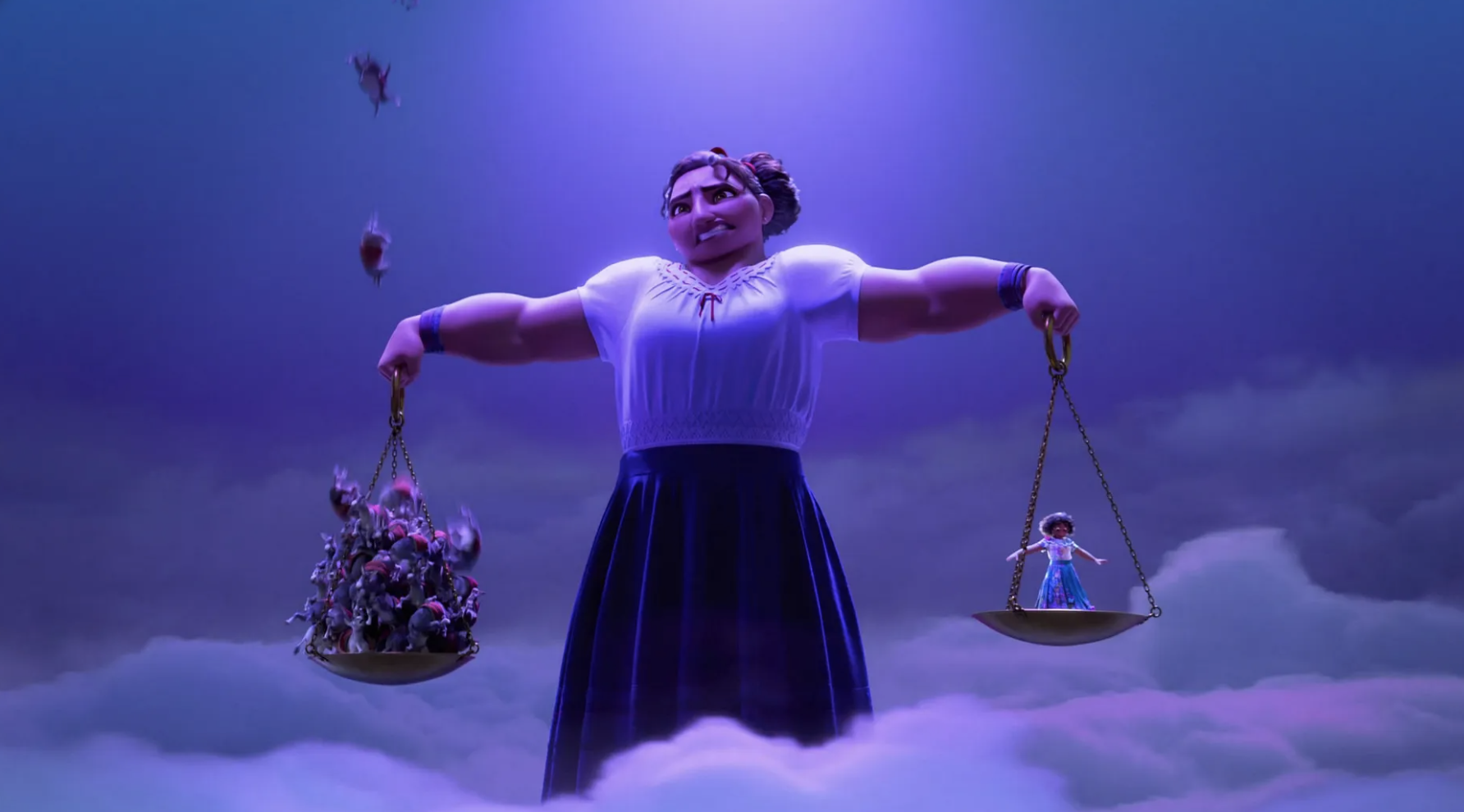 "Oh my God, I just started crying, obviously. Didn't know I was gonna cry, but seeing the lyrics put against this acting, it just made so much sense," she says. "And it was really crazy to watch it come to life and to see how my own acting translated, because they definitely do use your likeness, but it's not like I'm doing motion picture capture. It's all the animators, but feeling how much I had a part in building this artwork was so overwhelmingly amazing."

10. One thing Jessica loves about Encanto is how the movie has started so many important conversations that have simply been ignored on screen in the past.
"We're talking about mental health here, and we're talking about it through a brown family. These are two things that didn't usually have voices even, like, five years ago, so the fact that I get to do that feels really crazy," Jessica says. "Let's start having the conversations that allow us to talk about these things. I hope that this movie is a shift in that direction."
11. The whole cast and creative team watched the movie for the first time together over Zoom.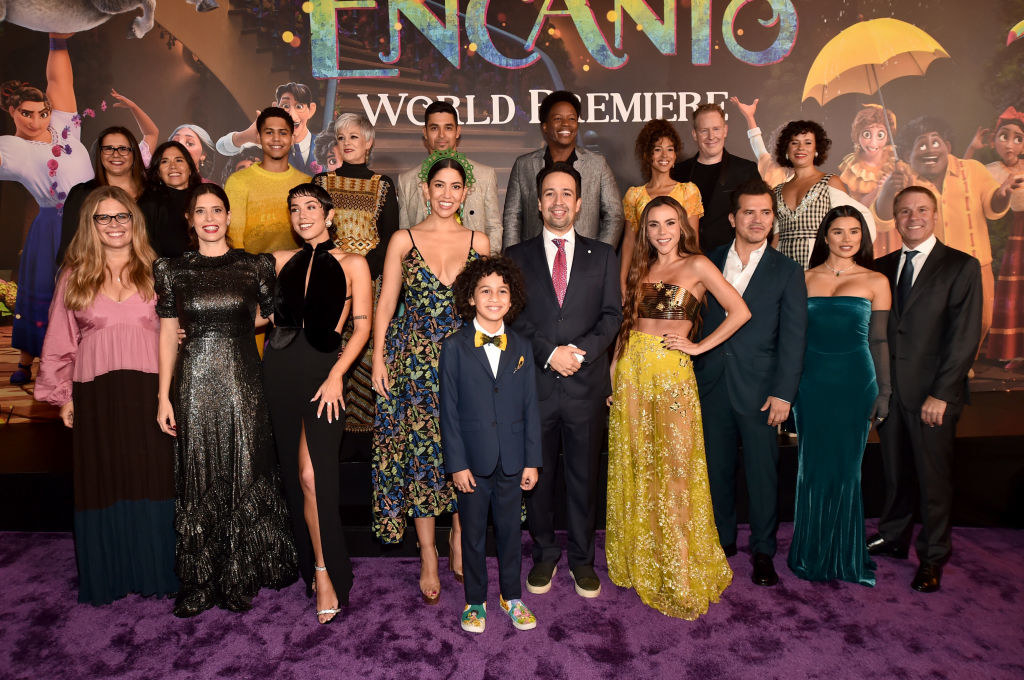 "The first time that we all saw the movie together was over Zoom. And I just rushed home after a babysitting shift, because the hustle never stops. I was late, but it was the first time all the cast was going to watch it. I rushed home, open my computer, and we started crying when we saw each other. Even Lin-Manuel. He was like, 'You guys.' We're all just, like, crying looking at each other," she said. "I actually just watched the movie on my laptop with my cat in my lap with the gift box that they had sent us for the first viewing party with so many Colombian treats. The moment felt so full circle for me."
12. Jessica actually improvised an extremely relatable Luisa moment from the film that happens just after Isabela is proposed to and Casita starts falling apart.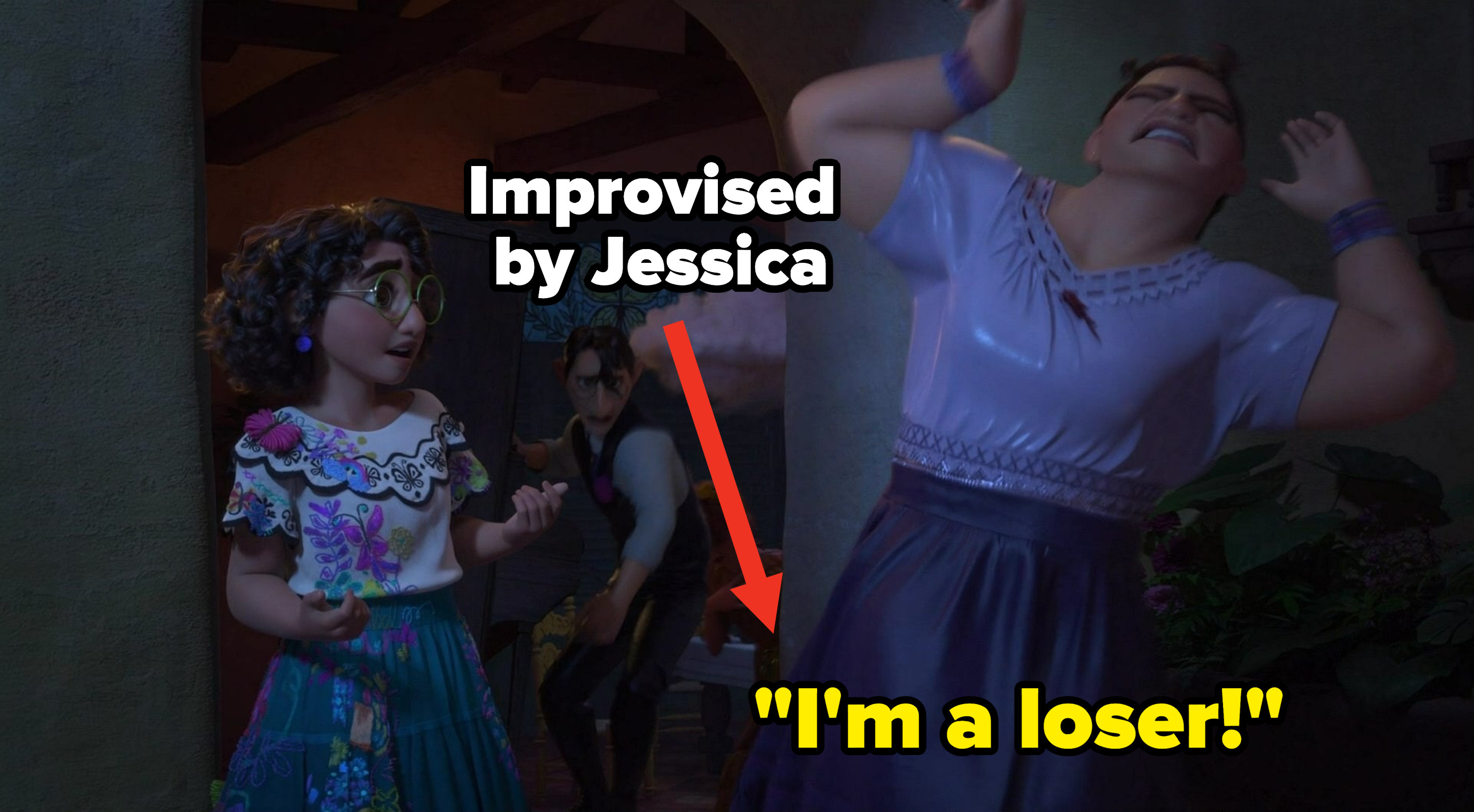 "That was not in the script," Jessica shared. "They had me do a series of scream-cries." Jessica recorded a bunch of grunts and other sounds, but she specifically asked if she could add some little self-loathing soundbites. "When I said 'I'm a loser,' they were like, 'This is so heartbreaking, but so accurate.' I didn't know that they were going to keep it, and then when I watched the movie for the first time, it popped up."
13. Many people have shared the ways that the characters in Encanto have made them feel seen, including a TikToker named Maribel Martinez who is a Luisa lookalike. Jessica talked about how much that has resonated and how the film shows how much representation matters.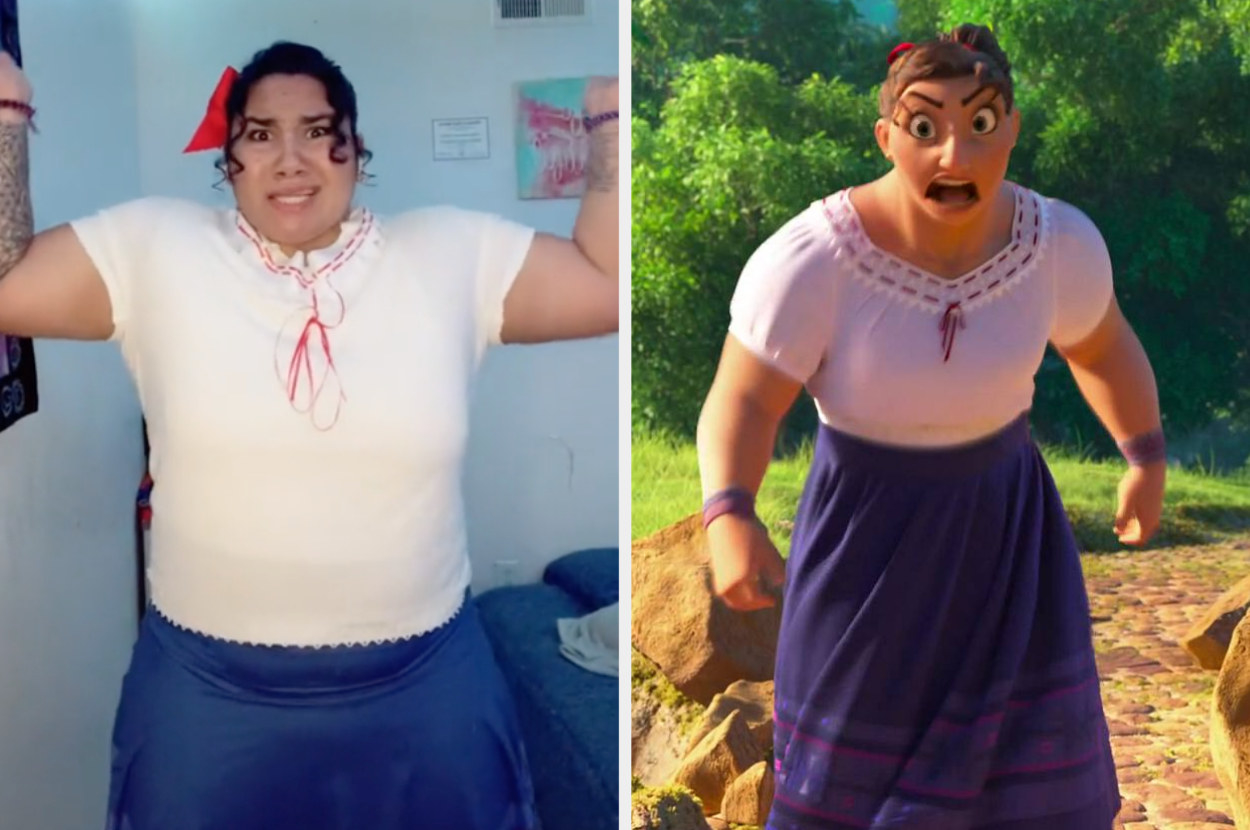 "God, she's so freaking beautiful, and I love seeing all these TikToks...she's so inspiring," she says. "I mean, it's just, it's so important that people feel seen in this way. Representation really matters. Kids do need to see themselves as heroes within the stories, they need to be able to picture that. But as well as the children who don't look like that in these films, they need to know that there are other people who do not look like them that can also be heroes."
14. Finally, Jessica has some really wonderful ideas for Luisa if there were to be an Encanto 2.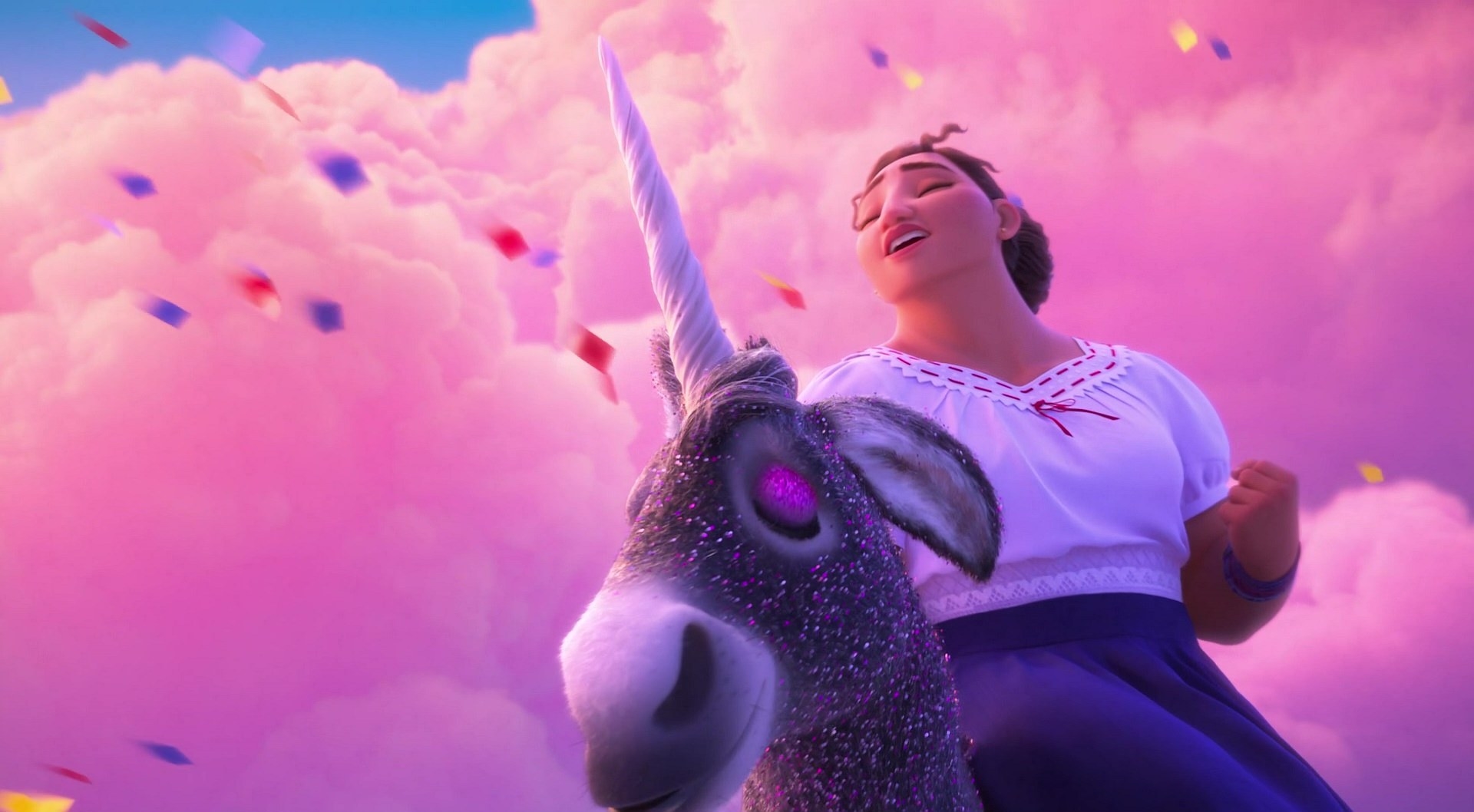 "I want Luisa to take a break," Jessica says. "I really want the humanization of Luisa, you know, we saw all of the hard stuff that she has to deal with and the anxieties that she experiences. I want to see a day where she does get to experience joy and relaxation and simple pleasure. And I also want to see her hang out with the unicorn donkey a little more. And [for] the donkeys to talk. That'd be cool."

Thanks for talking to us, Jessica! Be sure to stream Encanto on Disney+.