If you're a Friends fan, you know there's a two-part Season 2 episode called "The One After the Super Bowl."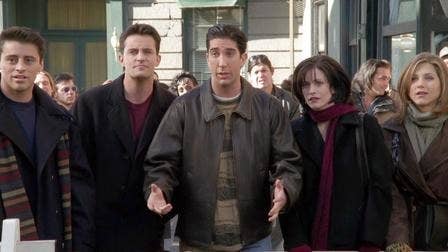 The episode features a ridiculously star-studded lineup of guest stars, including Julia Roberts, Brooke Shields, Jean-Claude Van Damme, and...Marcel the Monkey.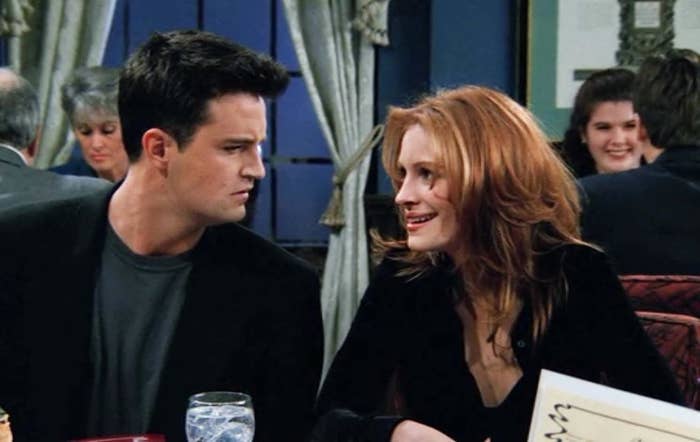 Since I was 6 years old when the episode originally aired on Jan. 28, 1996, I didn't watch it live. Instead, I first saw the episode nearly 10 years later when I started binge-watching the show when I was in high school.
Because of that, one thing never made any sense to me: "Why is this called 'The One After The Super Bowl' when there was seemingly no reference whatsoever to the Super Bowl in either part of the episode??"
Whatever, I honestly never really thought about it, TBH. Whenever I'd see the episode again in TBS reruns or on Netflix, it was just a known fact that that's what the episode was called.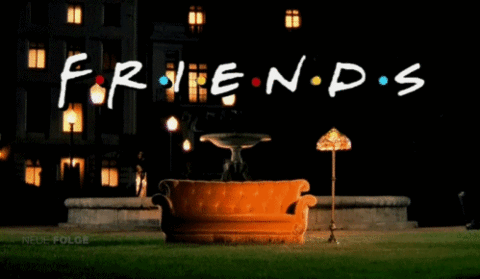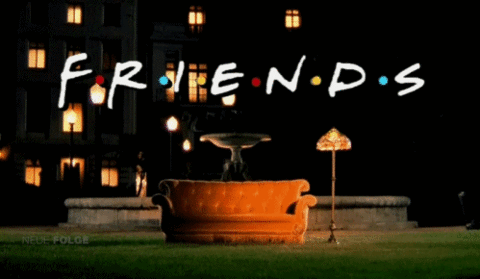 That brings me to this week. Unless you're living under a rock, you know that there was a huge episode of This Is Us that aired after the Super Bowl this year.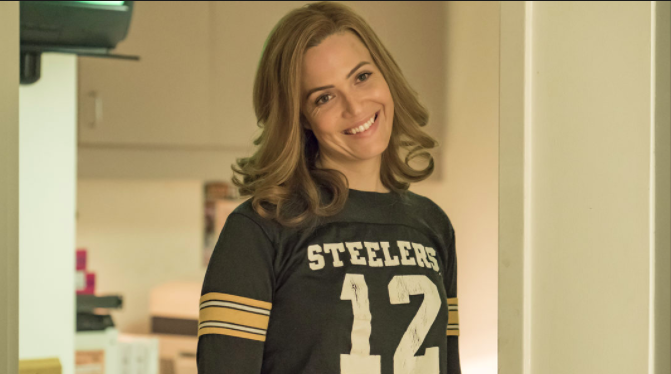 And I started seeing tweets like this about the episode:
And I was like, "haha, the one after the super bowl! That's like that Friends episode...OH WAIIIIIIIIIIIIIT."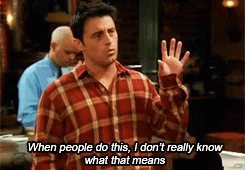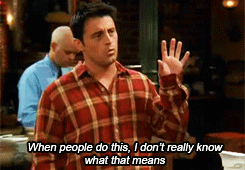 And that, friends, is the true story of how I came to realize that two-part episode of Friends aired immediately after the Super Bowl back in 1996.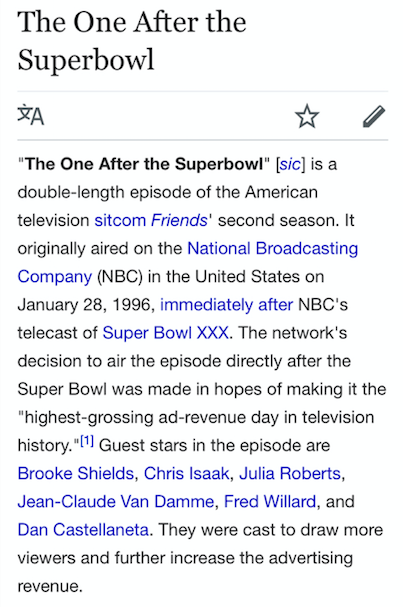 Go ahead and roast me in the comments! I've earned it! But, I will say that several of my friends were ALSO surprised by this little factoid, so if you're someone who was in the dark like me, I hope you find this *enlightening*.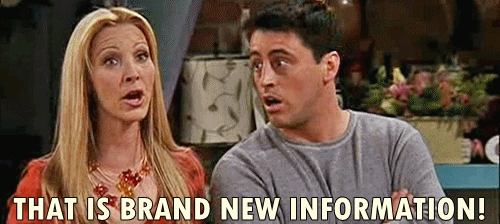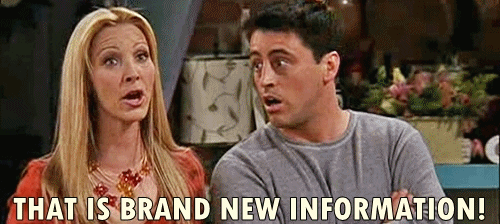 Oops. Something went wrong. Please try again later
Looks like we are having a problem on the server.
Did you realize this brand new information?
Yes, because I watched it live after the Super Bowl!

Yes, because I figured it out. It was right there in the episode title!

Lol, NOOOO! I always kind of wondered about it! Thanks for the info, Jen!