In case you somehow missed it, Chris Pratt just announced that he's engaged to Katherine Schwarzenegger after dating since June 2018.
This comes only a few weeks after the pair made things Instagram official, so it's all very new to all of us.
Okay, for the uninitiated, who is Katherine Schwarzenegger? For starters, she's a 29-year-old author, lifestyle blogger, and ASPCA ambassador:
But if her last name rings some bells for you, that would make a lot of sense — her parents are Arnold Schwarzenegger and Maria Shriver. Here they are all together in 2007: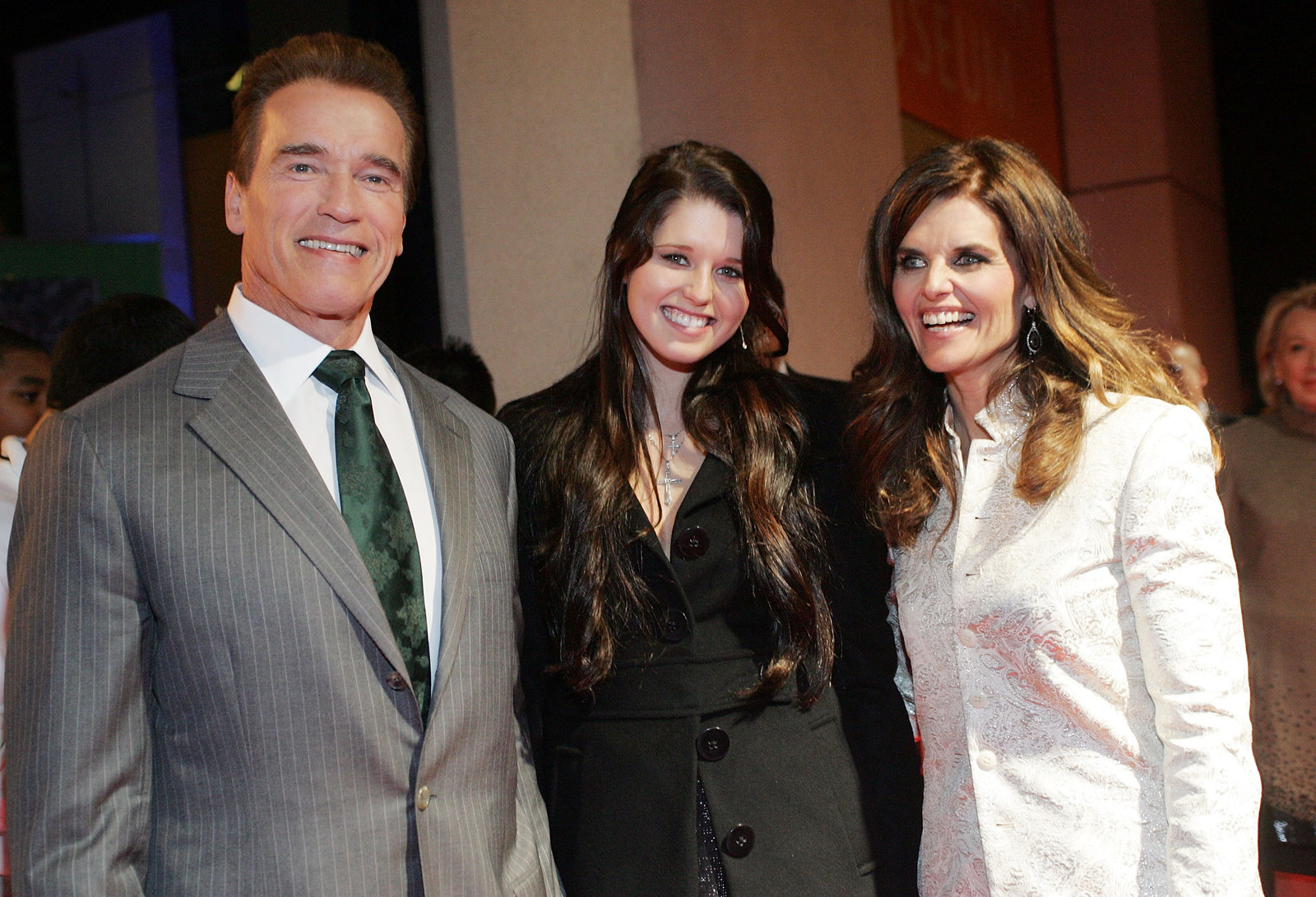 And to throw it back even further, here they are in 1990:
Gonna break that down further now. You know Arnold for many reasons, but specifically the Terminator movies (and Kindergarten Cop!). He was also the Governer of California from 2003-2011 and went by the nickname "The Governator".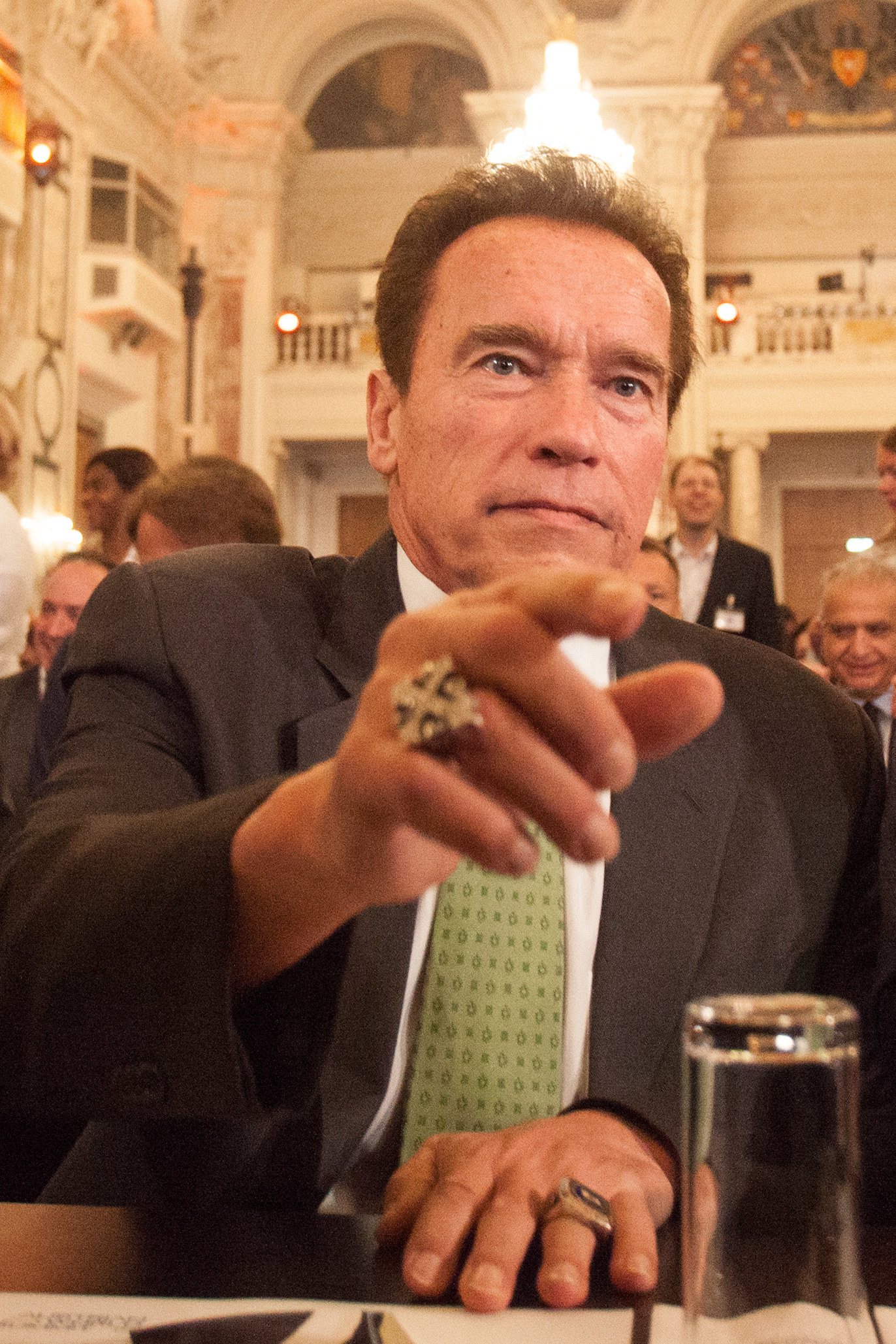 Her mother, Maria Shriver, has had a long career in media. She is also related to the Kennedys (yes, those Kennedys). Her mother Eunice Kennedy Shriver is the sister of John F. Kennedy, Robert F. Kennedy, and Ted Kennedy.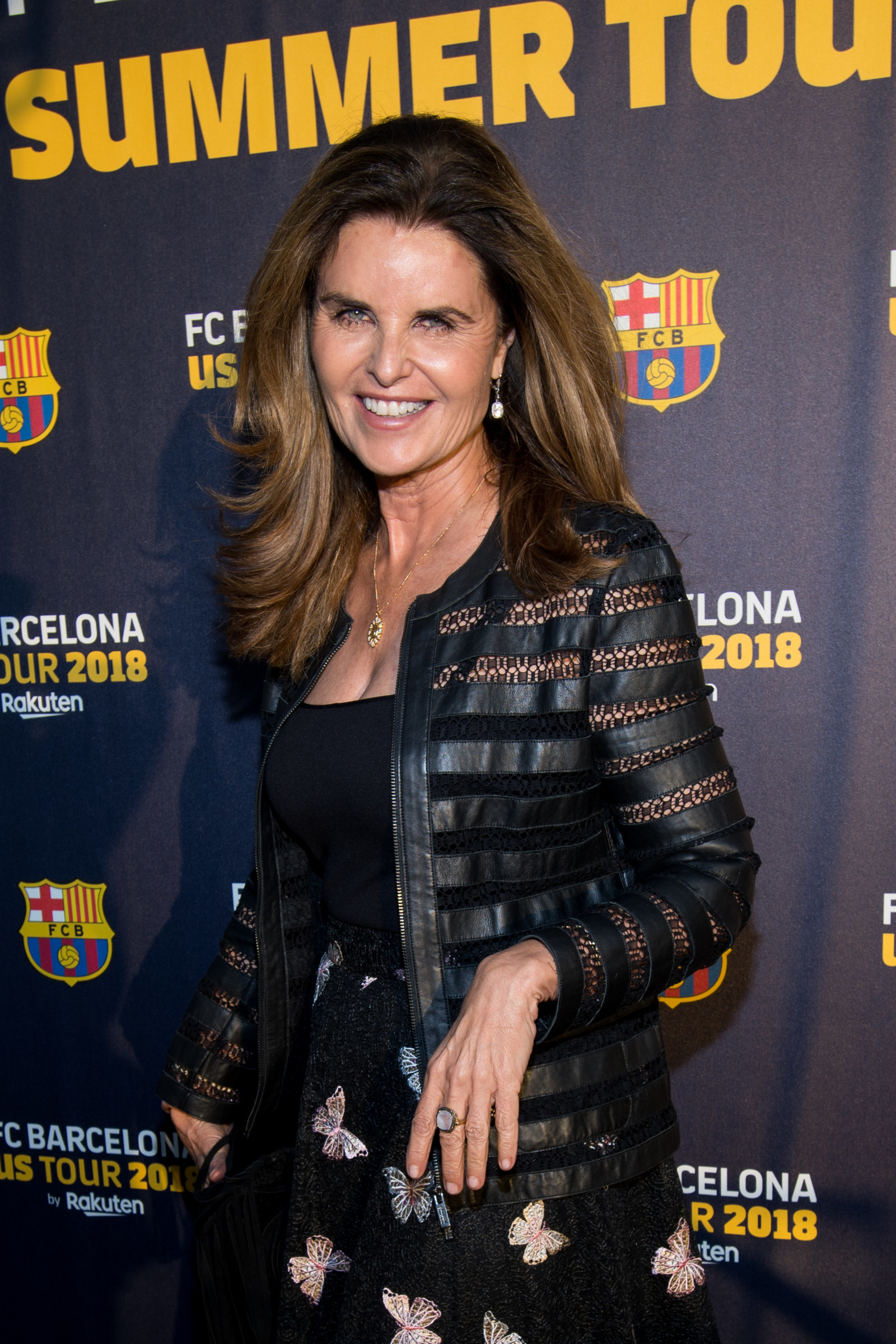 Yes, that means Katherine's great uncle was President John F. Kennedy.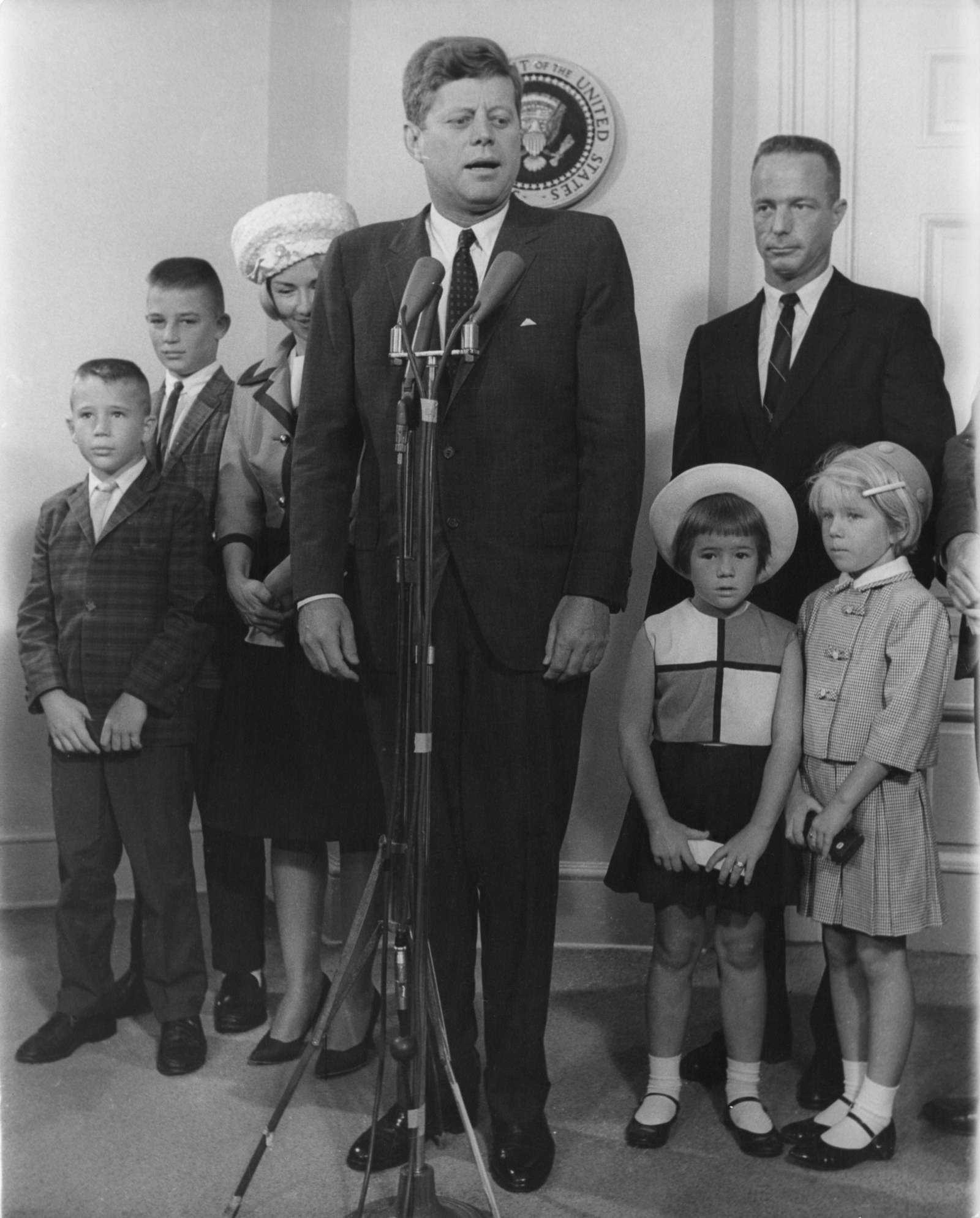 More on the Kennedys in a minute, though. Let's get back to Katherine's immediate family. Her brother is actor Patrick Schwarzenegger, 25, who starred in Midnight Sun opposite Bella Thorne and Grown Ups 2 as Frat Boy Cooper.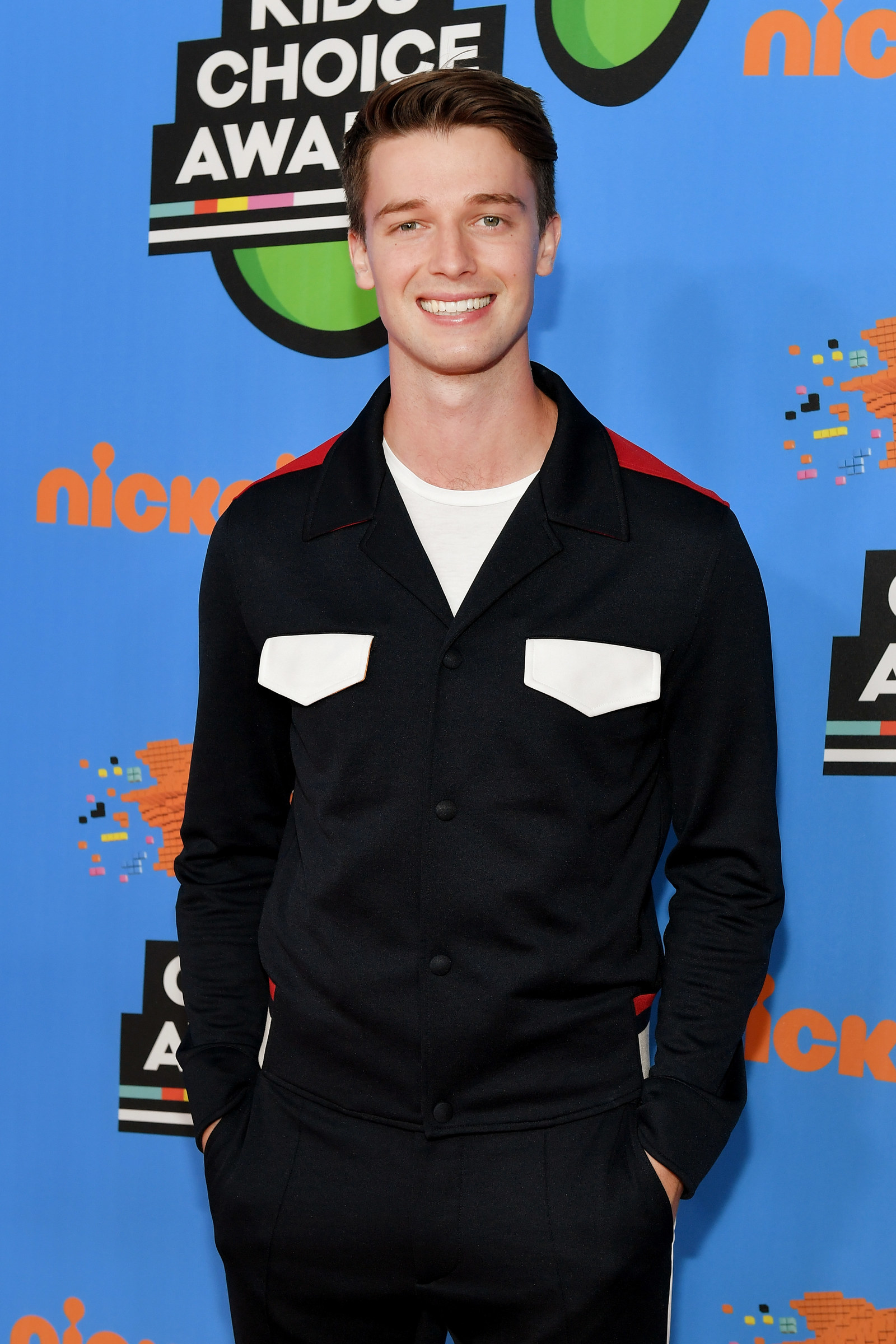 Patrick also famously dated Miley Cyrus for 6 months in 2014/2015.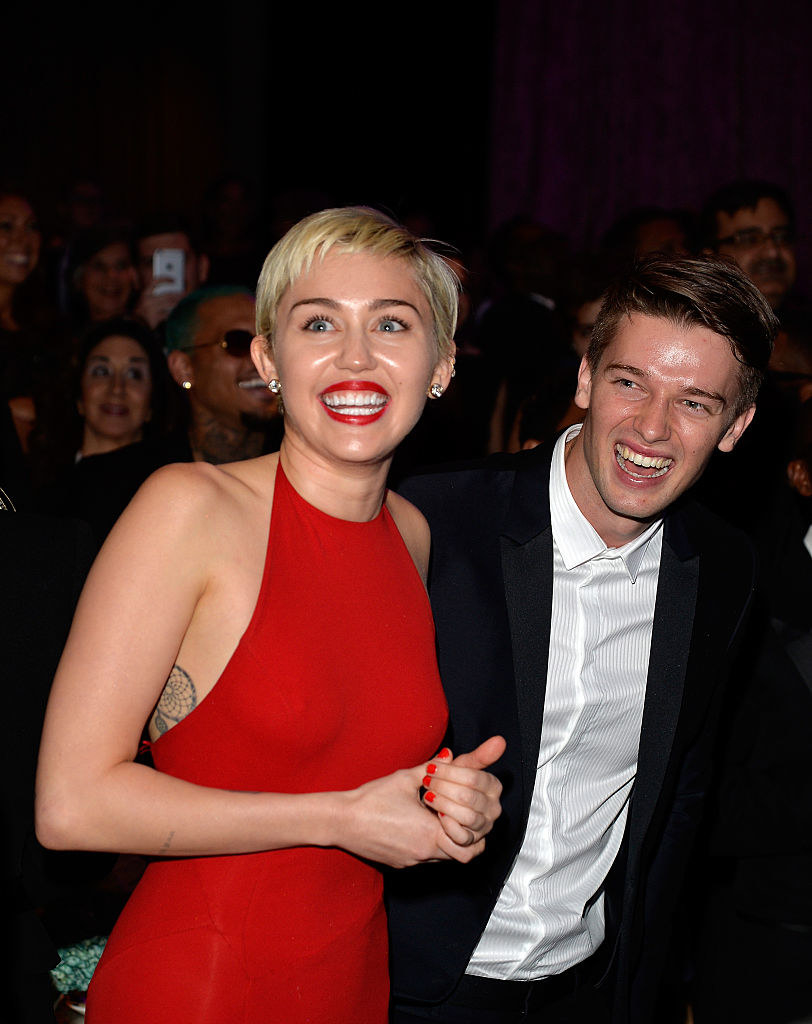 And he already goes to sporting events with his future brother-in-law, Chris:
Katherine and Patrick also have a brother named Christopher, 21, and a sister named Christina, 27. Here they all are with their mom: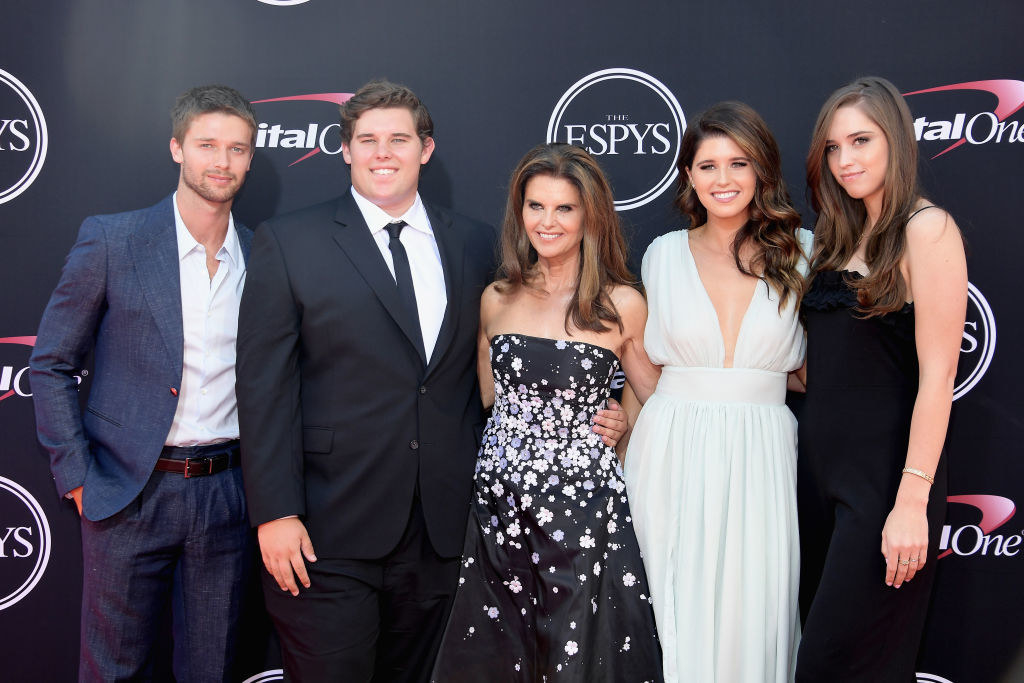 Christina is an editor at Gwyneth Paltrow's Goop and she was an executive producer on the Netflix documentary, Take Your Pills.
Christopher is a University of Michigan student with a private Instagram (followed by Chris Pratt, though! 👀) that says "If I don't know you, don't try to follow me" which I deeply respect.
Katherine's half-brother Joseph Baena is also 21 and a college student.
Sidenote, he's now following in his dad's bodybuilding path:
Okay, now I could go back and try and break down the entirety of the Kennedy family tree, but that would take a few lifetimes...
But she's related — which means soon Chris will be related — to everyone from Conor Kennedy (her 2nd cousin and Taylor Swift's boyfriend from way back in the RED era) to New York Governor Andrew Cuomo (through marriage) to Massachusetts congressman Joe Kennedy III.
But you don't need to read this piece to know the Kennedys are everywhere. 🤷🏻‍♀️ I'm just saying, Katherine and Chris are about to start the next branch of this ever-expanding family tree. THE END.