I'm Completely Mesmerized By These 22 Side-By-Sides Of The "Great British Bake Off" Bakes Vs. Their Drawings
Can one of these bakers build me a house out of biscuits, please?
Another week has passed, which means we're back in the tent for Week 2 of The Great British Bake Off — aka Biscuit Week!
Now, since I could stare at photos and pretty drawings of food all day, I'm back this season with side-by-sides of the drawings next to the bakes.
Note that the drawings are, of course, done after the final bakes by illustrator Tom Hovey (aka the man with the coolest job ever!). He once told Vulture, "My job is to illustrate what the bakers planned to create, not what they actually baked in the tent." So I just think it's pretty neat to see a side-by-side of what the bakers had planned next to how things turned out.

SIGNATURE CHALLENGE: 24 Brandy Snaps! (Emphasis on the snap!)
1.
Lizzie's Fast-Food Apple Pie Brandy Snaps: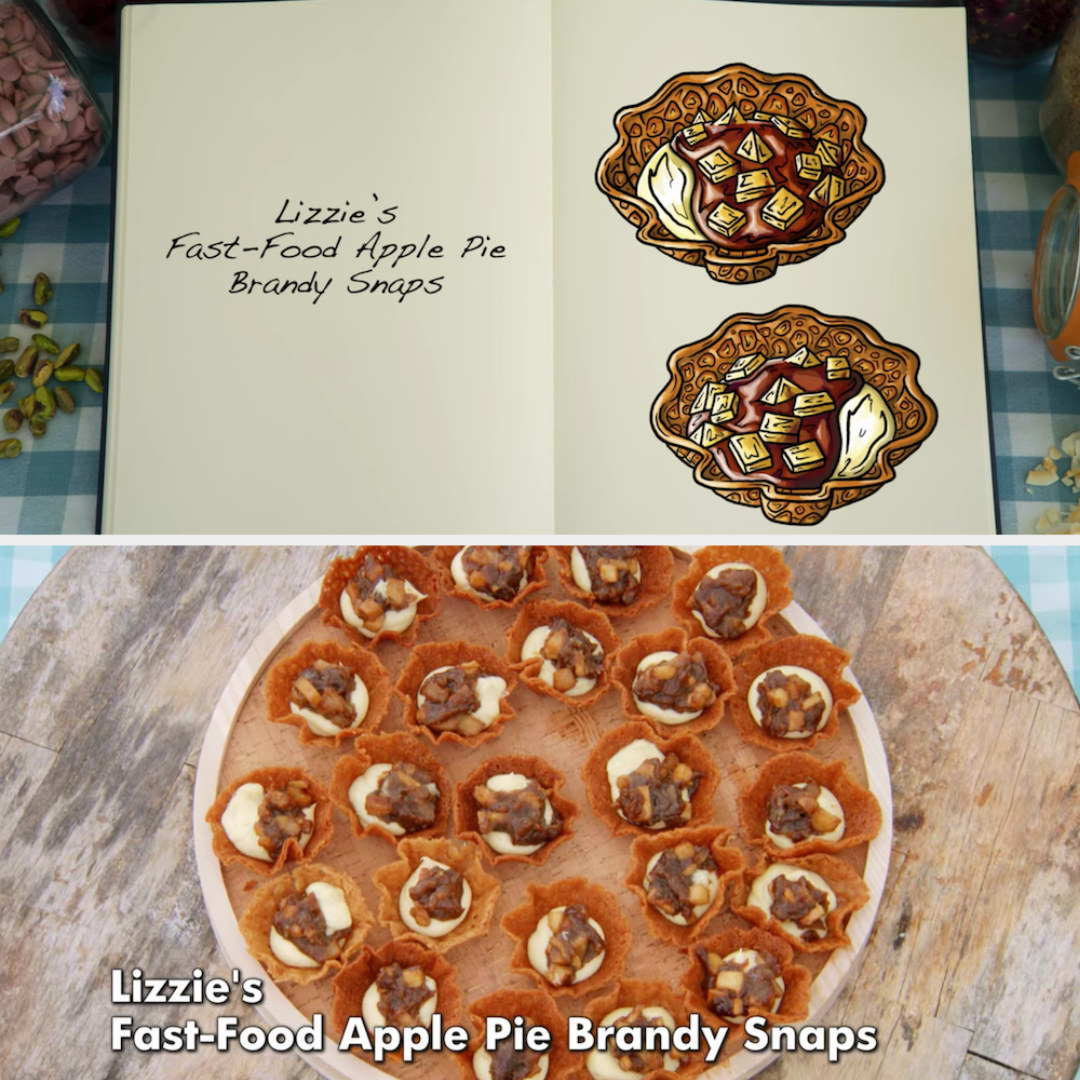 2.
Crystelle's "Apple of my P-eye" Brandy Snaps: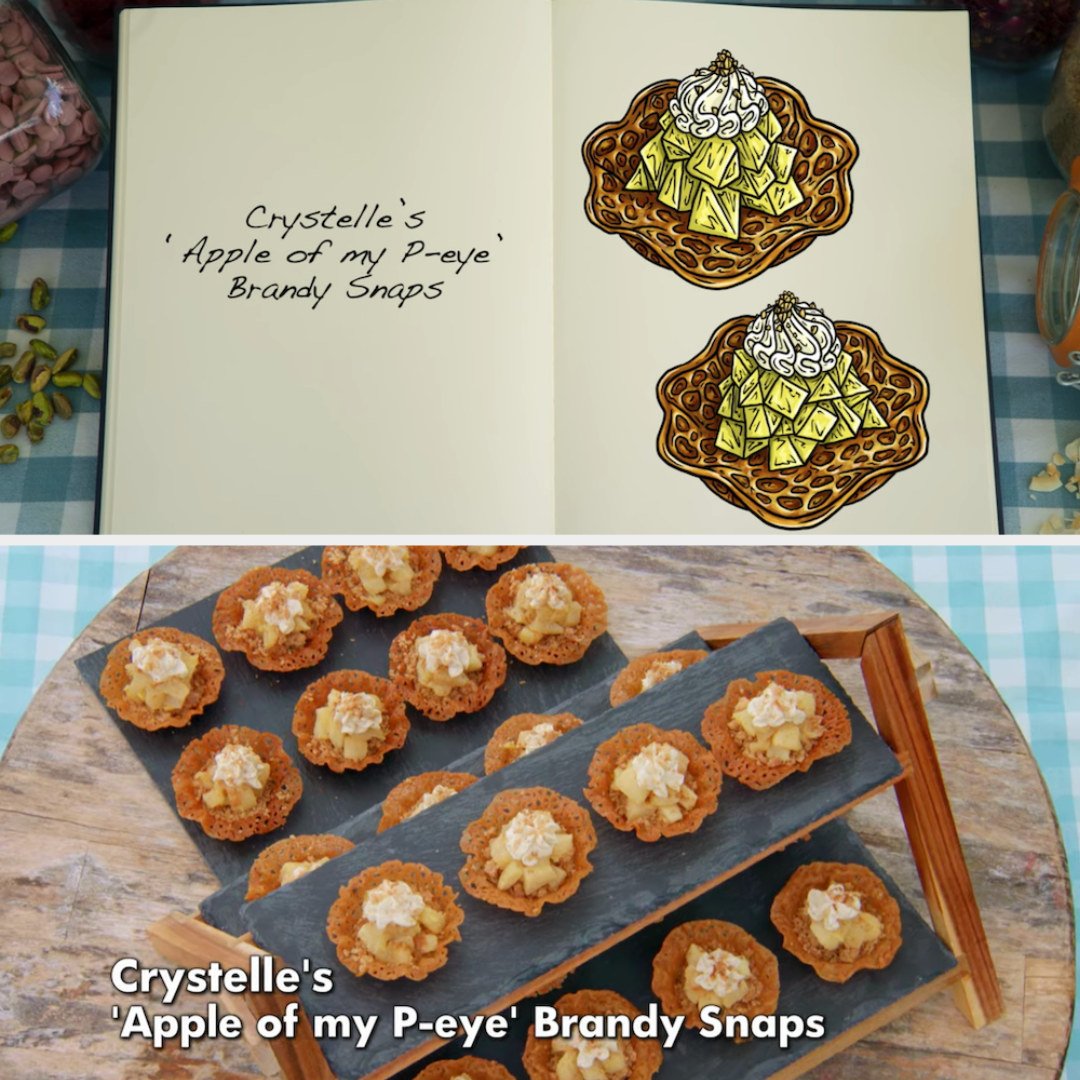 3.
Maggie's Blackcurrant Brandy Snaps: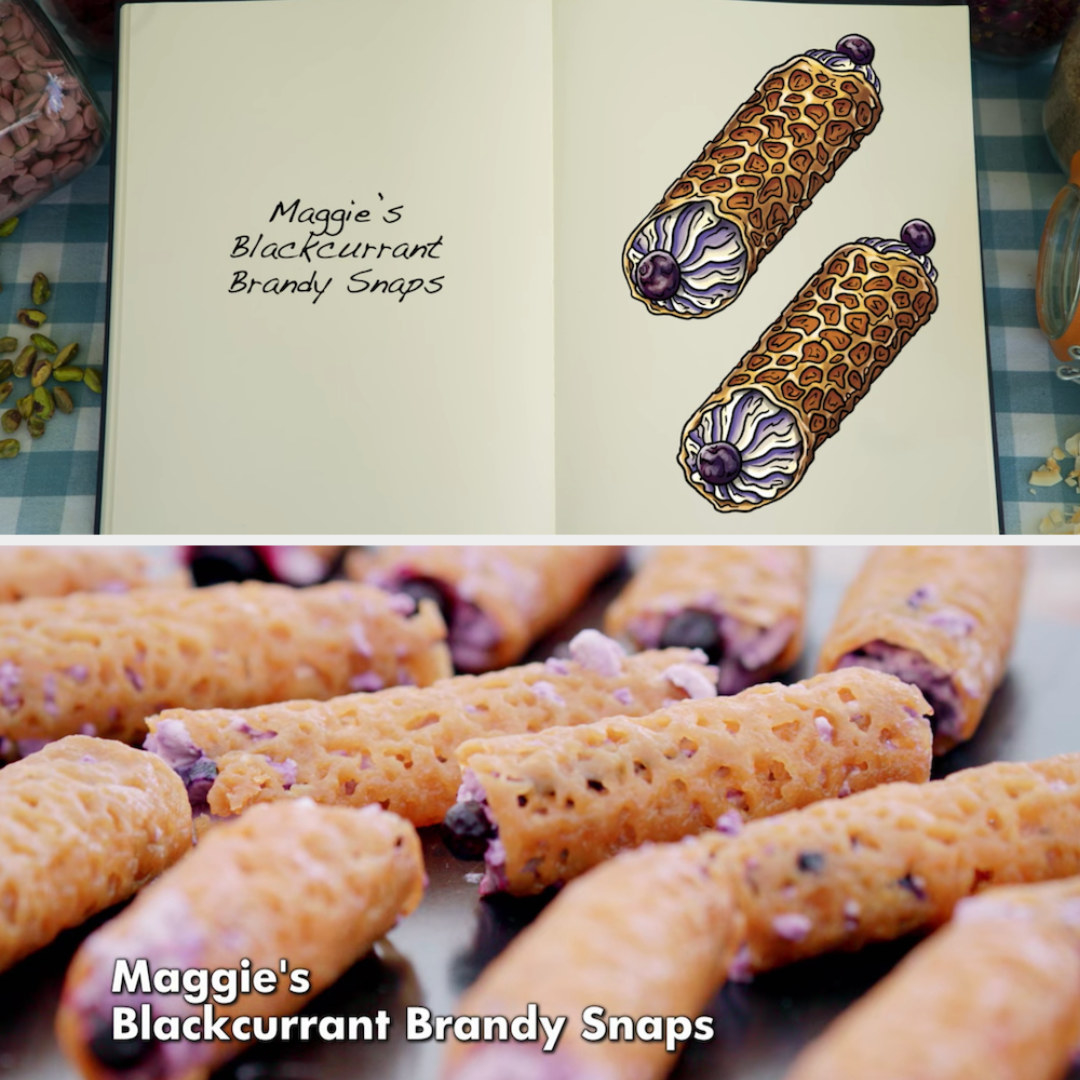 4.
George's Cypriot Brandy Snaps:
5.
Amanda's "Open Sesame" Brandy Snaps: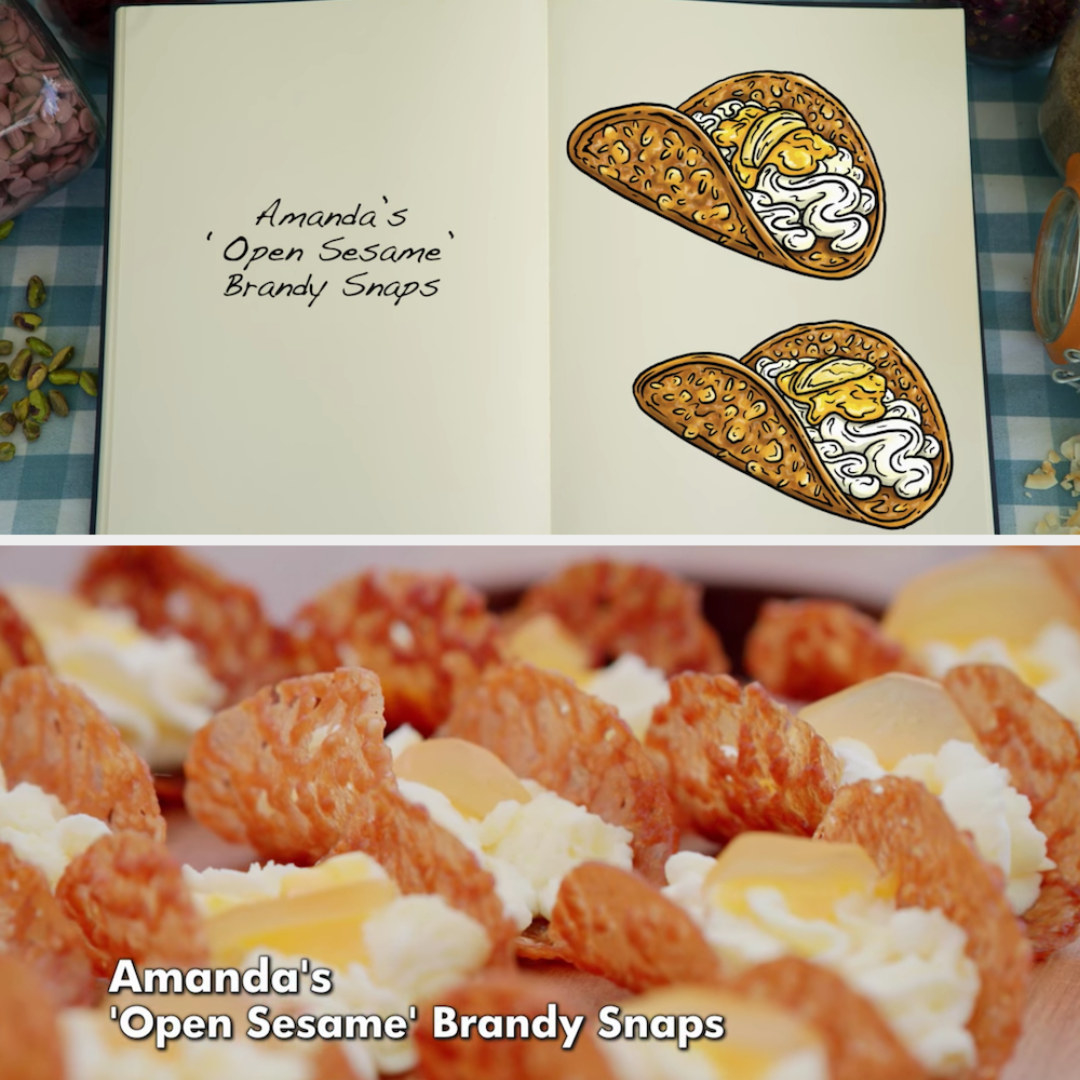 6.
Freya's "Brandy Snapuccinos":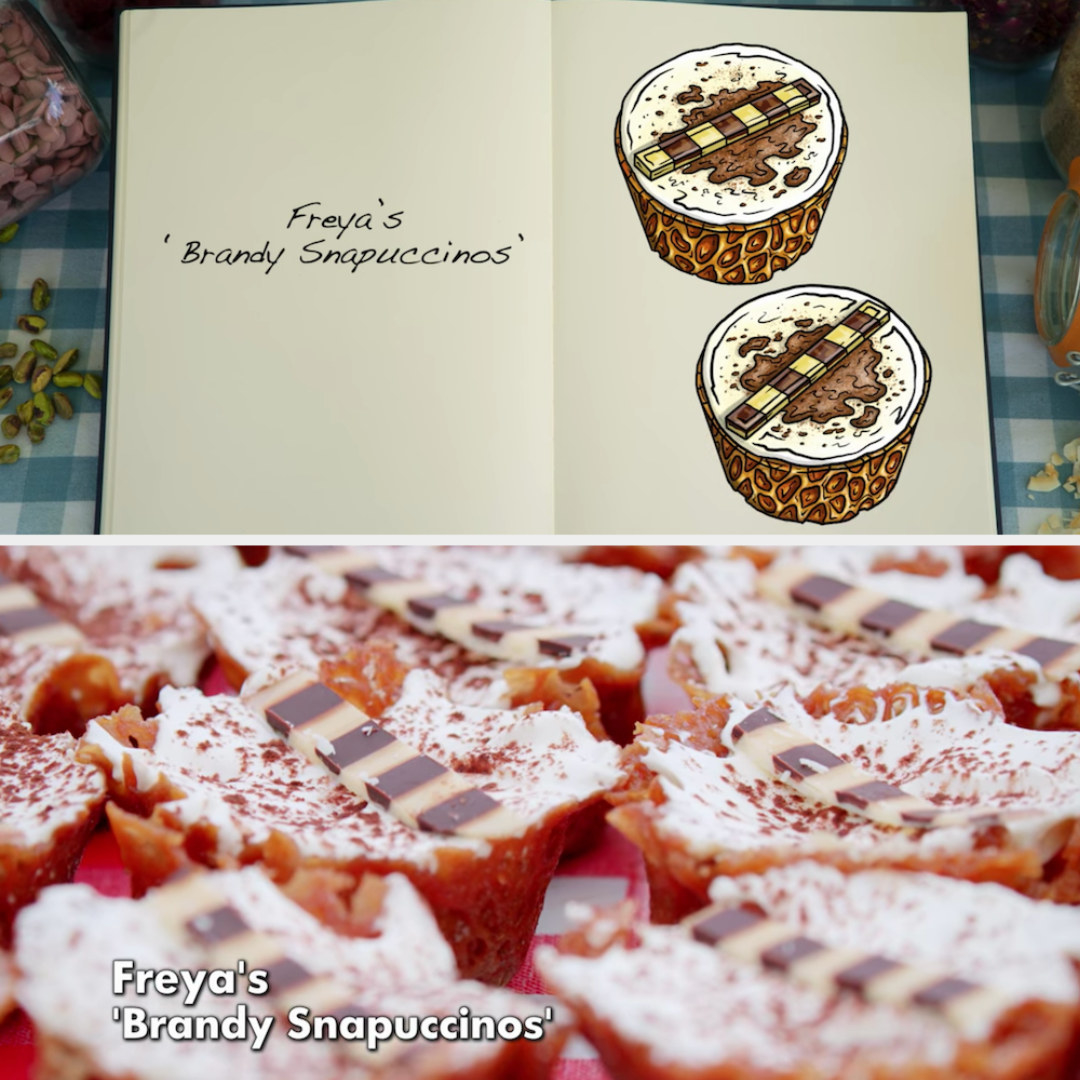 7.
Rochica's Coffee Brandy Snaps: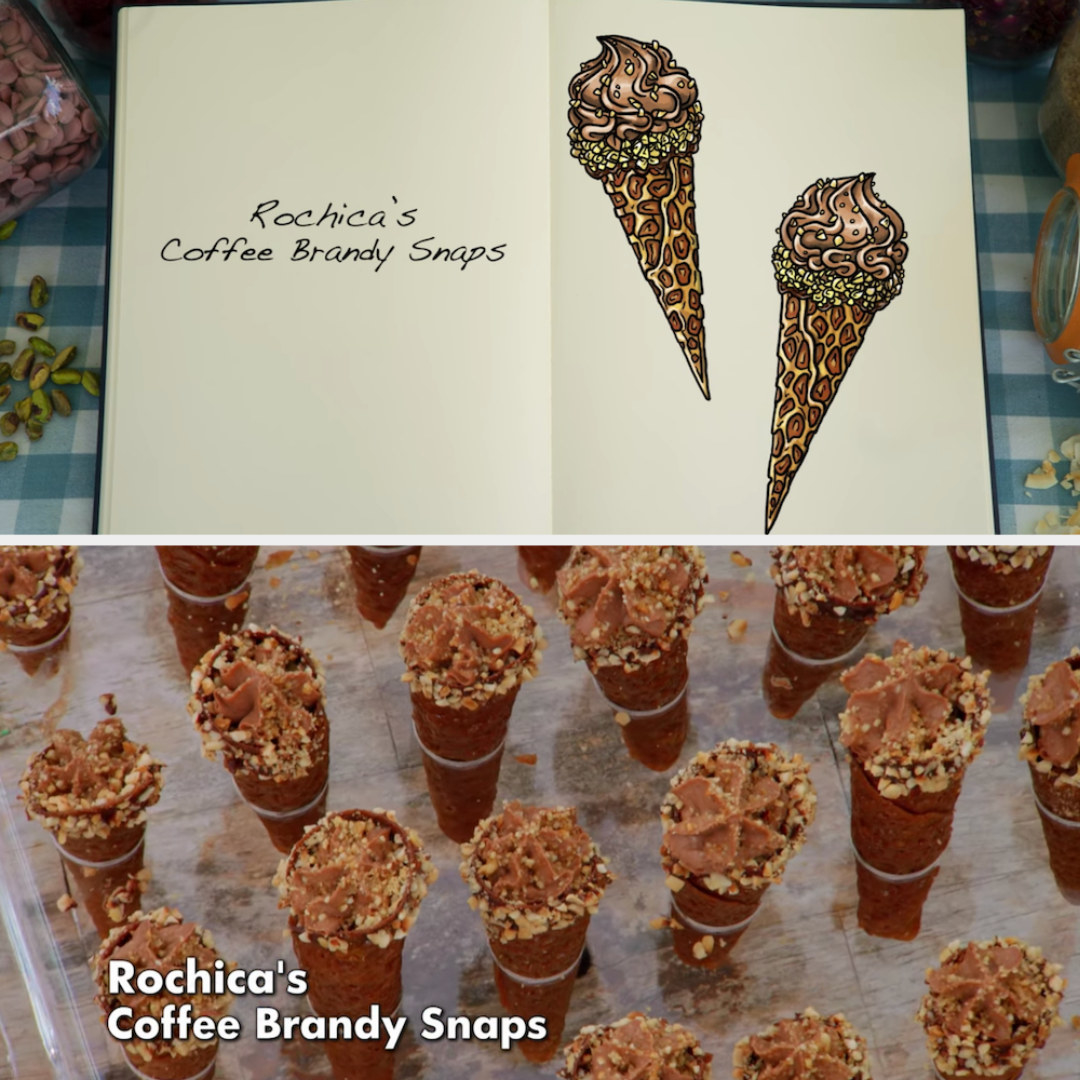 8.
Chigs' "Espresso Martini" Brandy Snaps: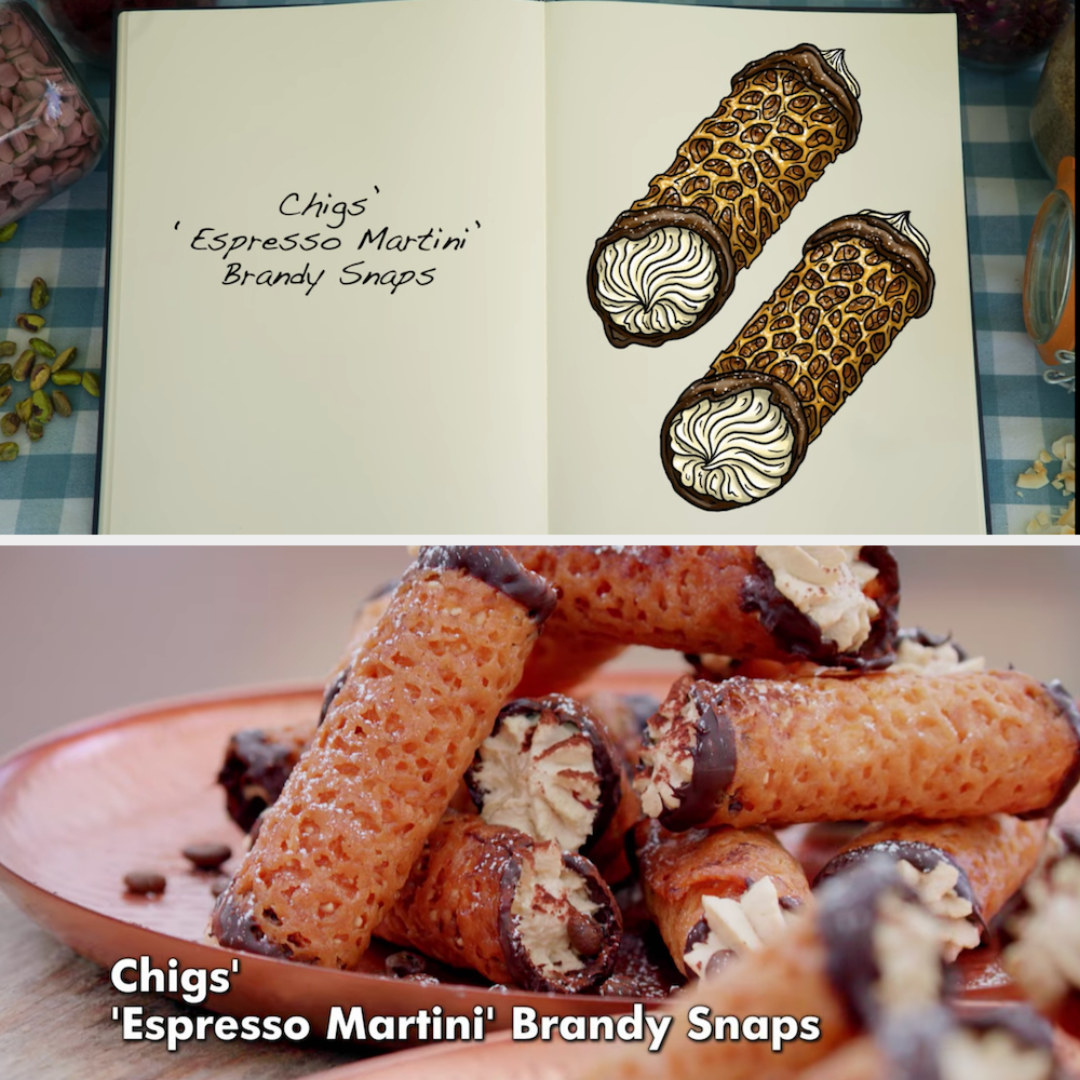 9.
Jairzeno's Chocolate, Passion Fruit & Pineapple Brandy Snaps: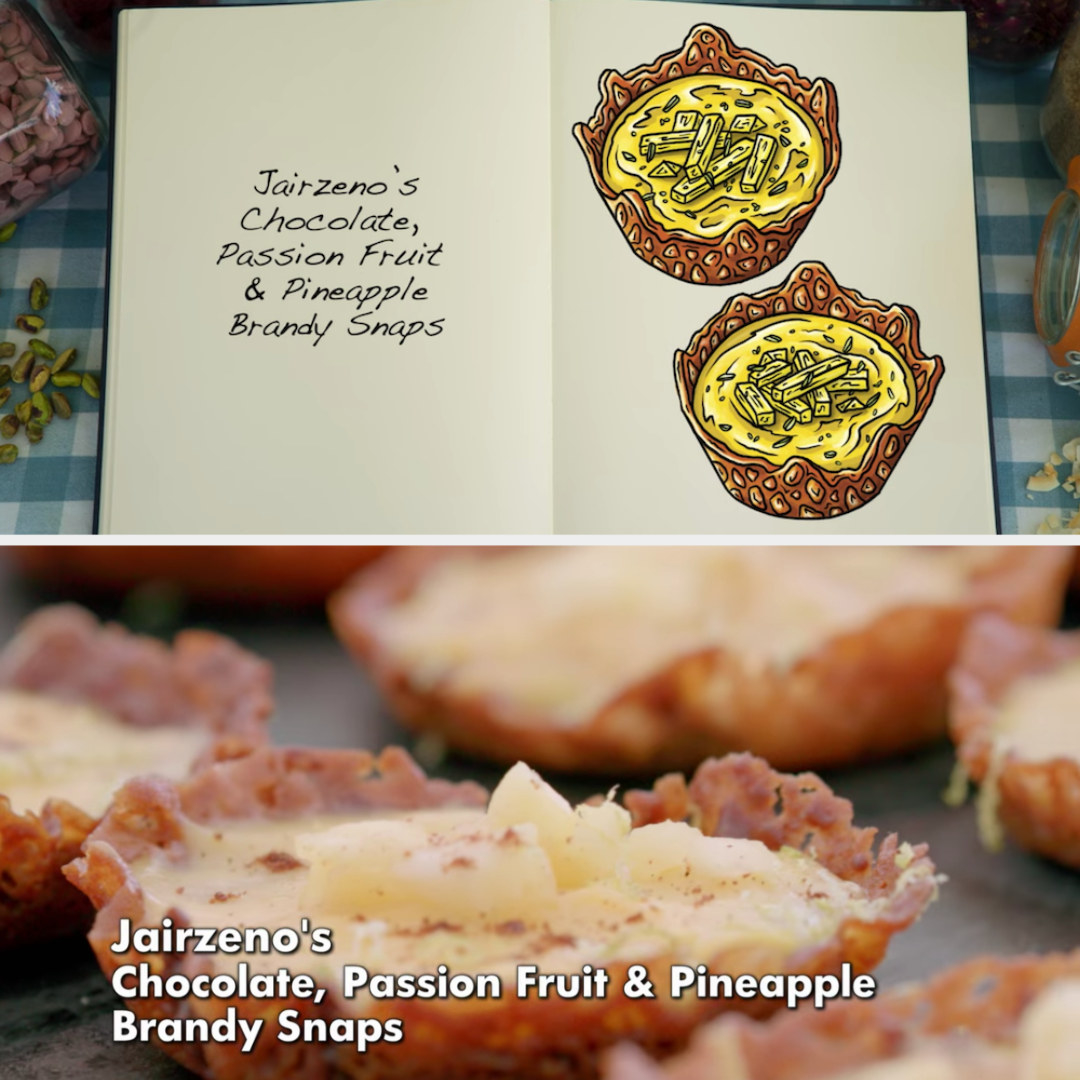 10.
Jürgen's "A Cup of Chai" Brandy Snaps: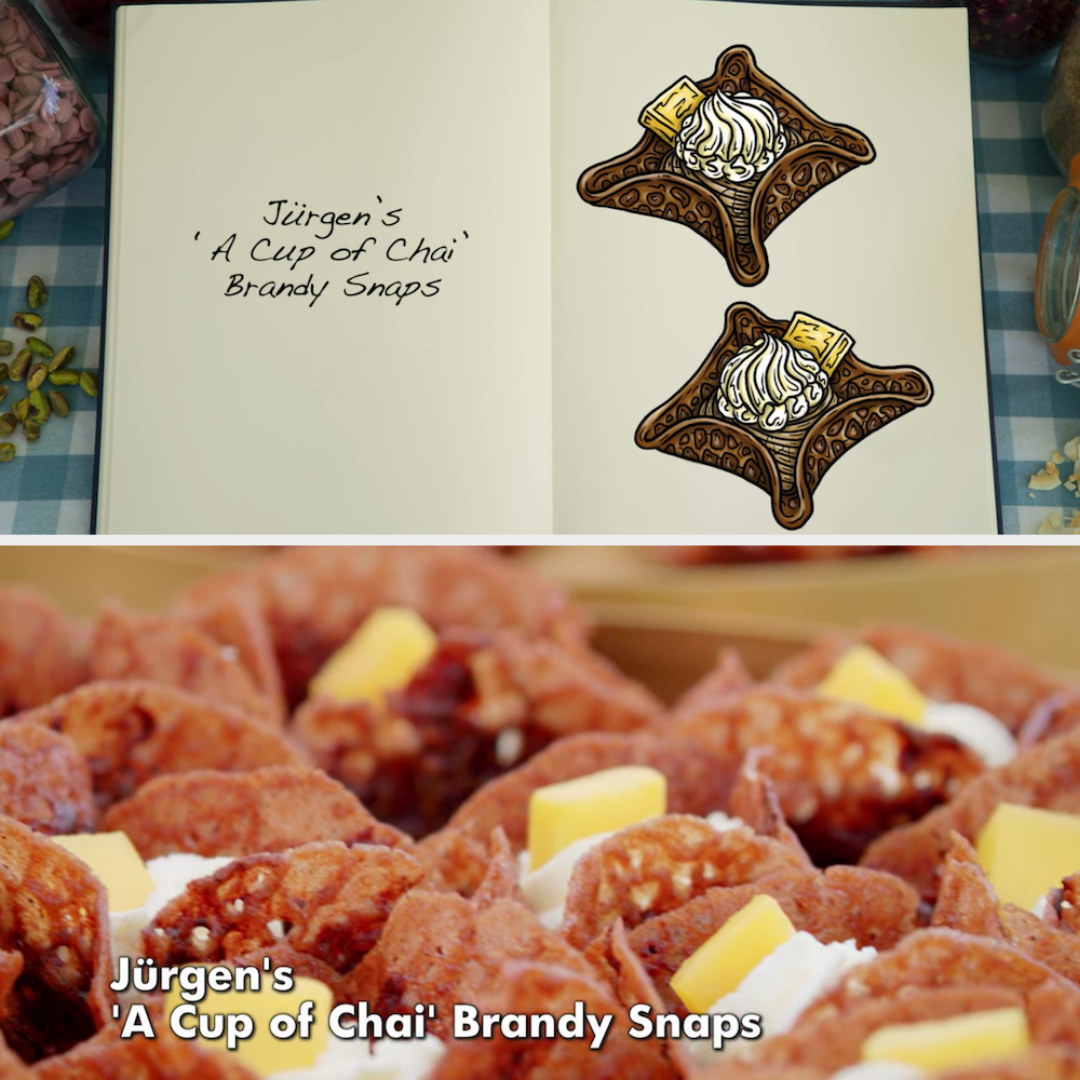 11.
Giuseppe's Gianduja Snaps: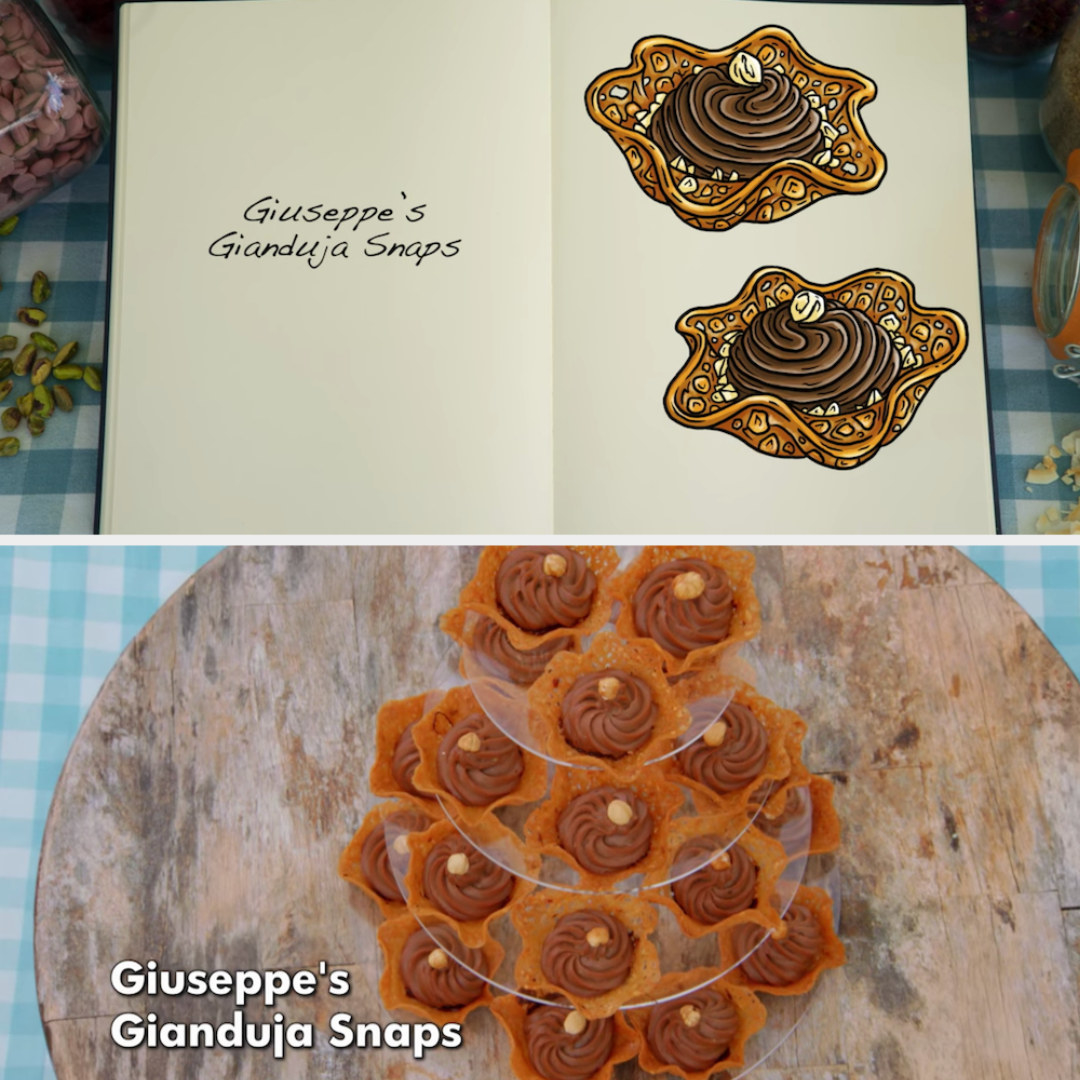 TECHNICAL CHALLENGE: 12 Sandwiched Jammy Biscuits!
SHOWSTOPPER: A biscuit structure inspired by a favorite childhood toy that included an "interactive" element.
12.
George's "Paul & Prue Airlines":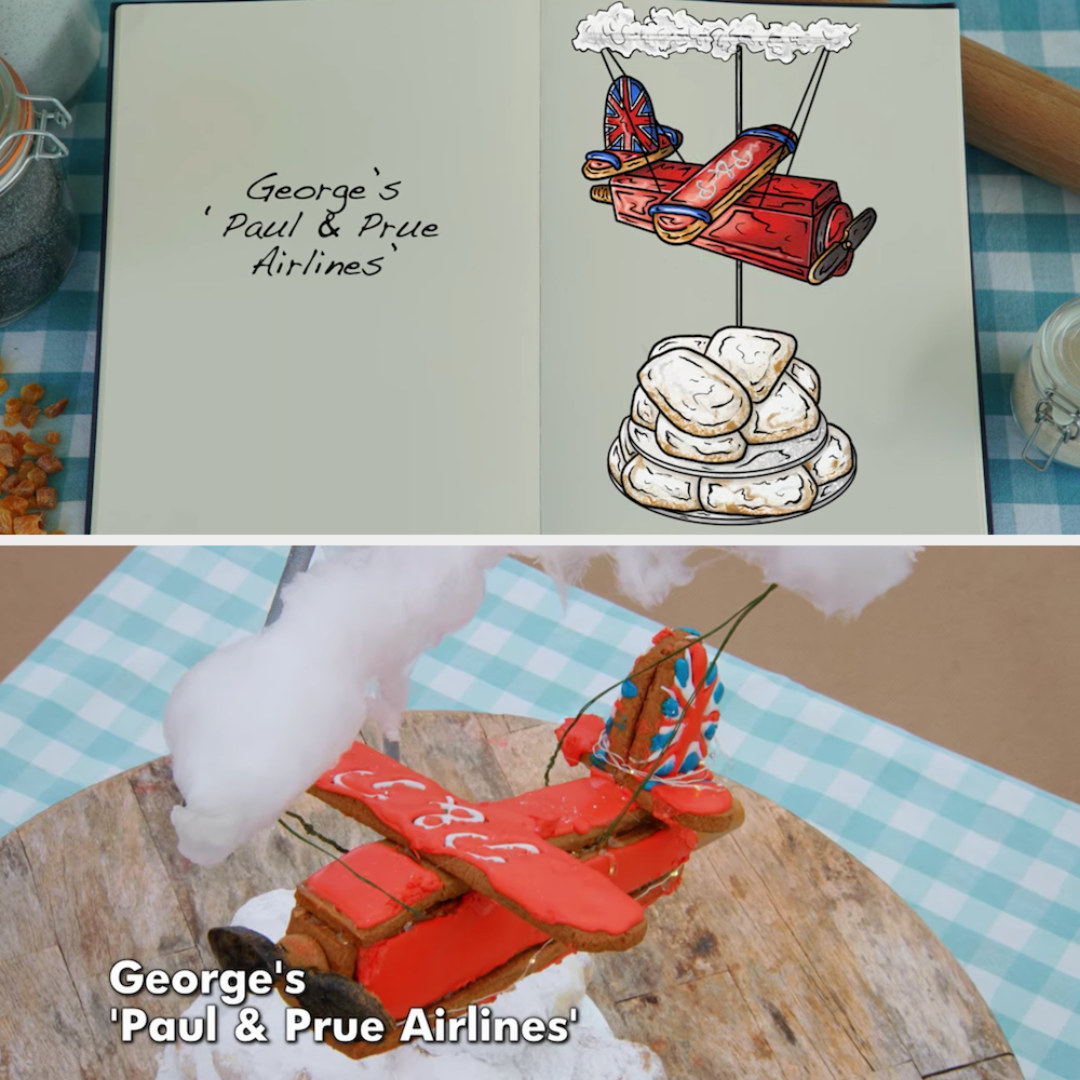 13.
Lizzie's "Paint a Truck":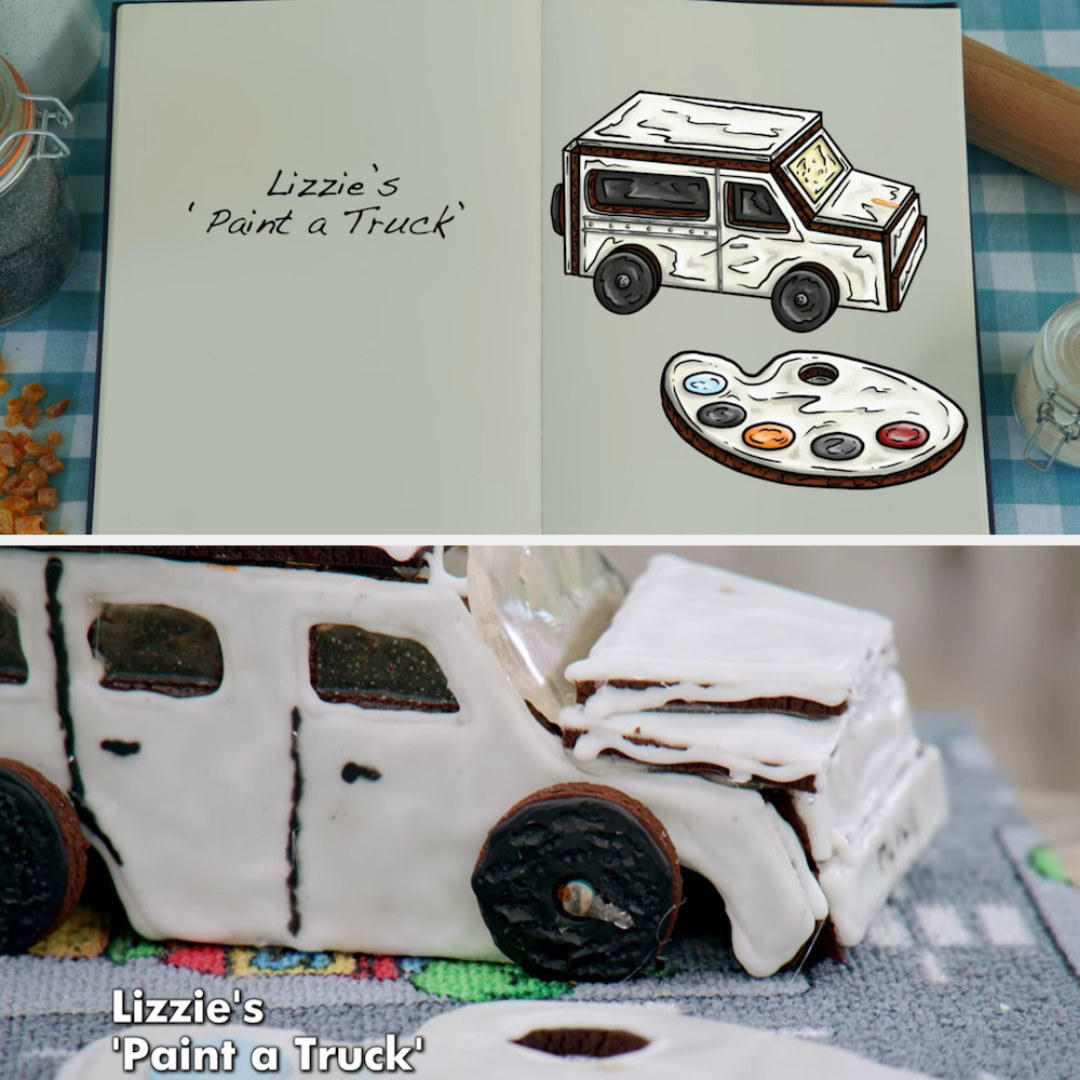 14.
Jairzeno's Tall Ship: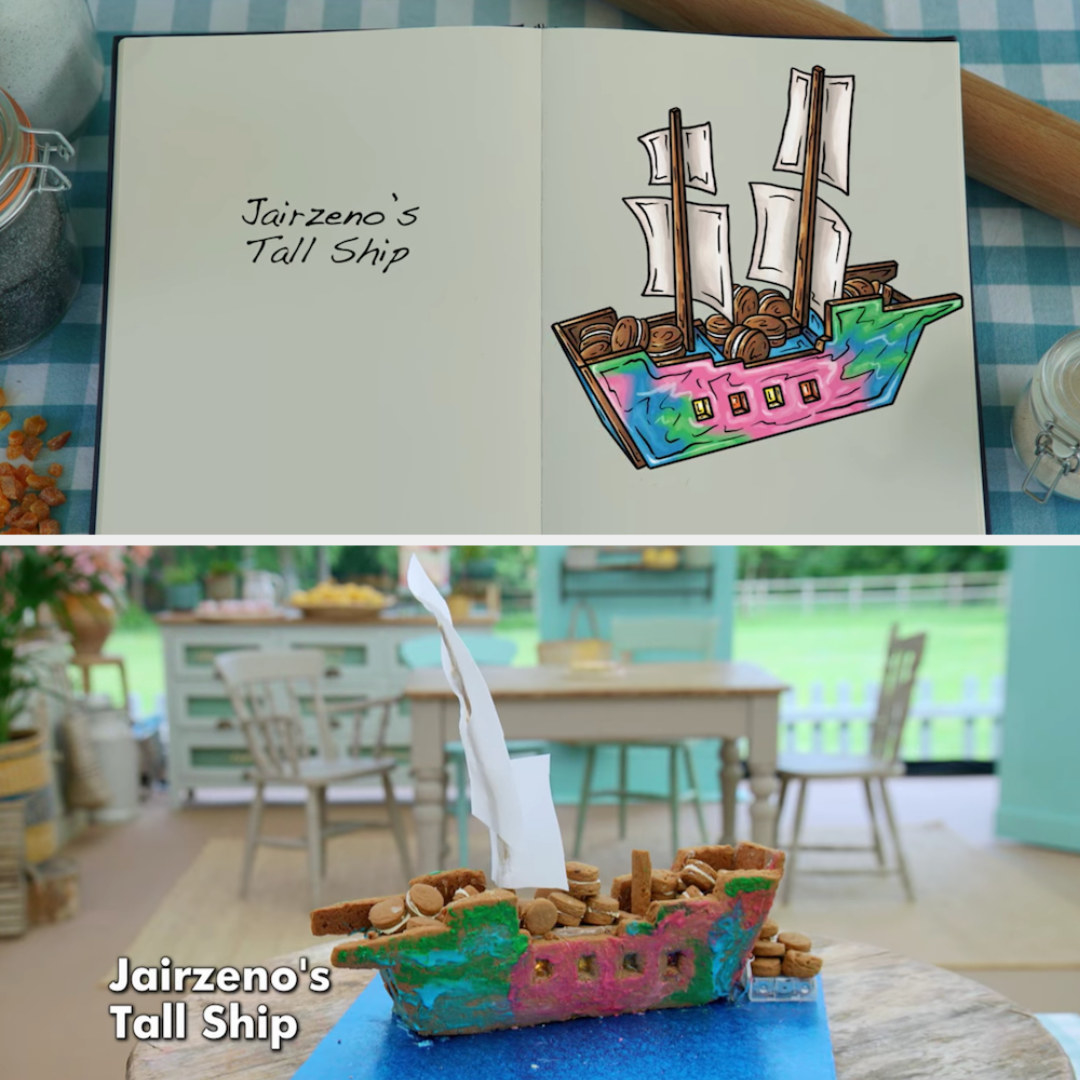 15.
Maggie's Beach Playset: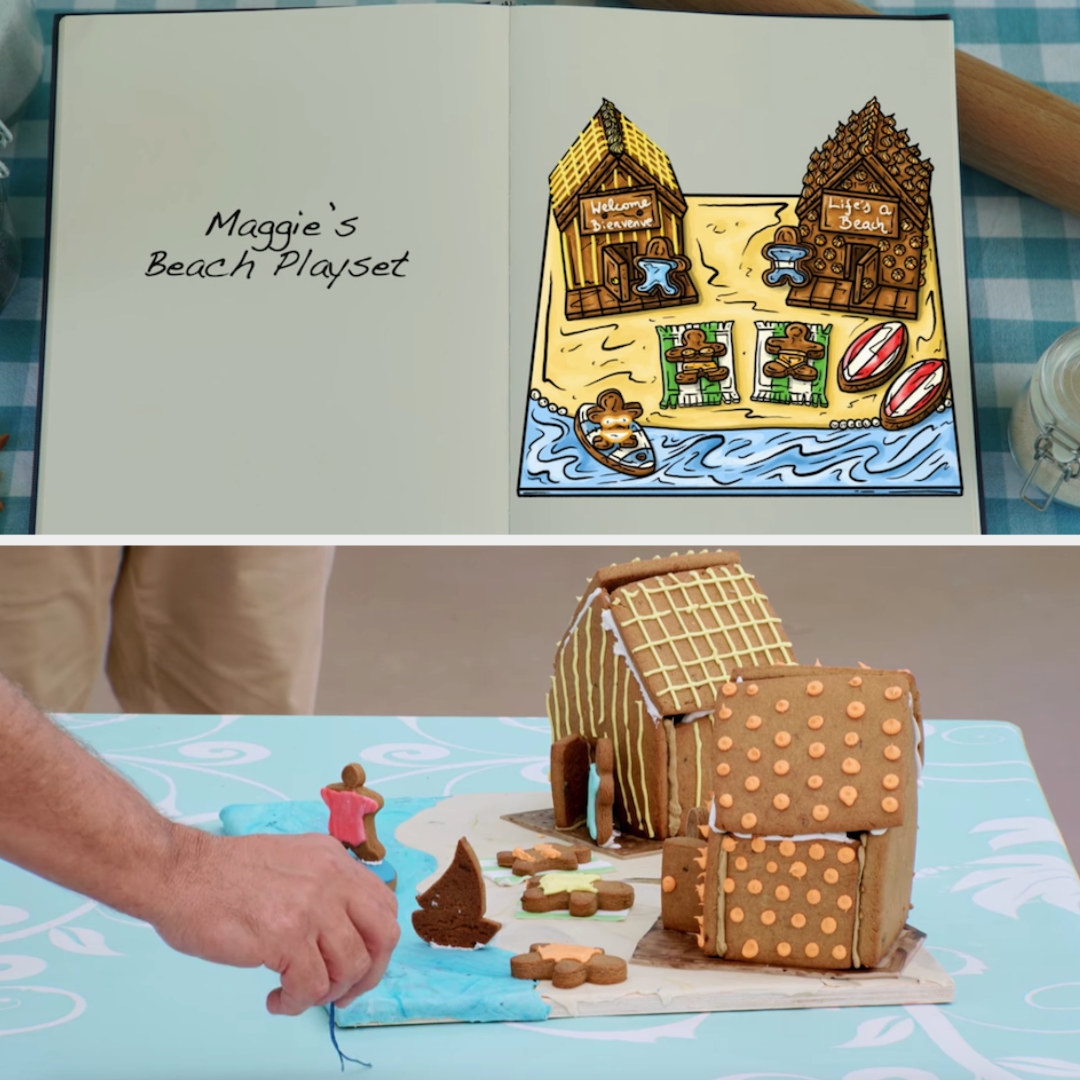 16.
Jürgen's "Grandpa's Windmill":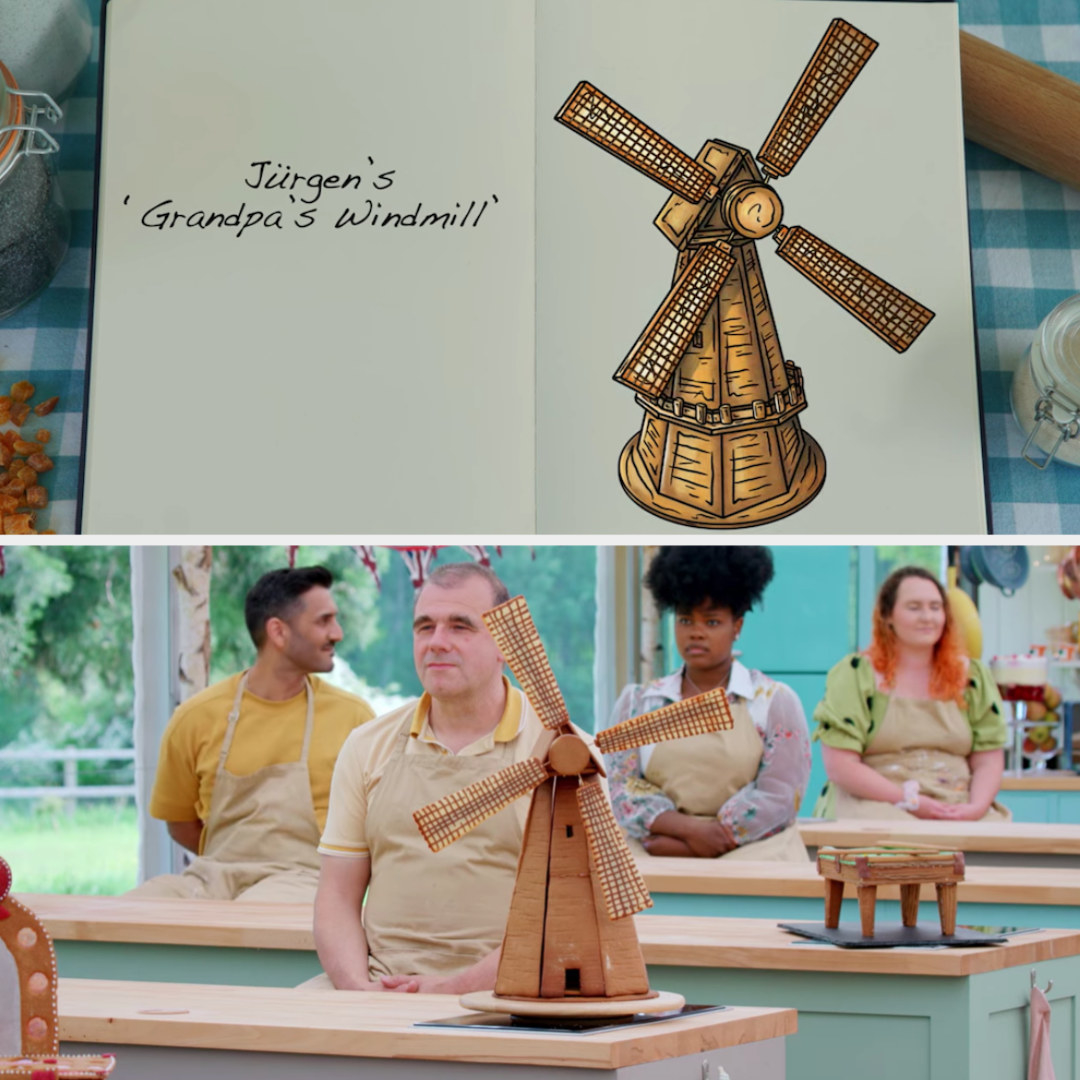 17.
Freya's "Winnie":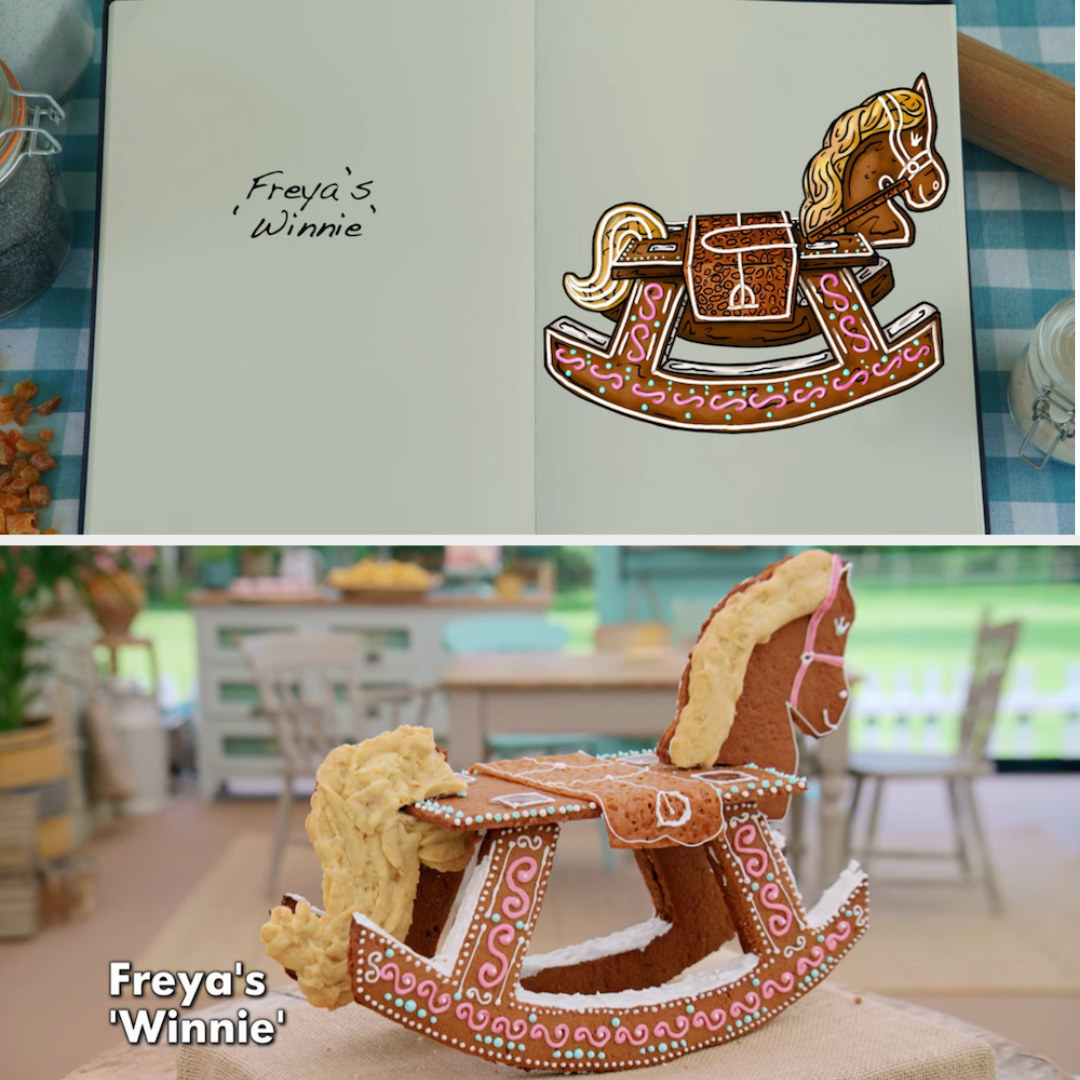 18.
Amanda's Carousel Rocking Horse: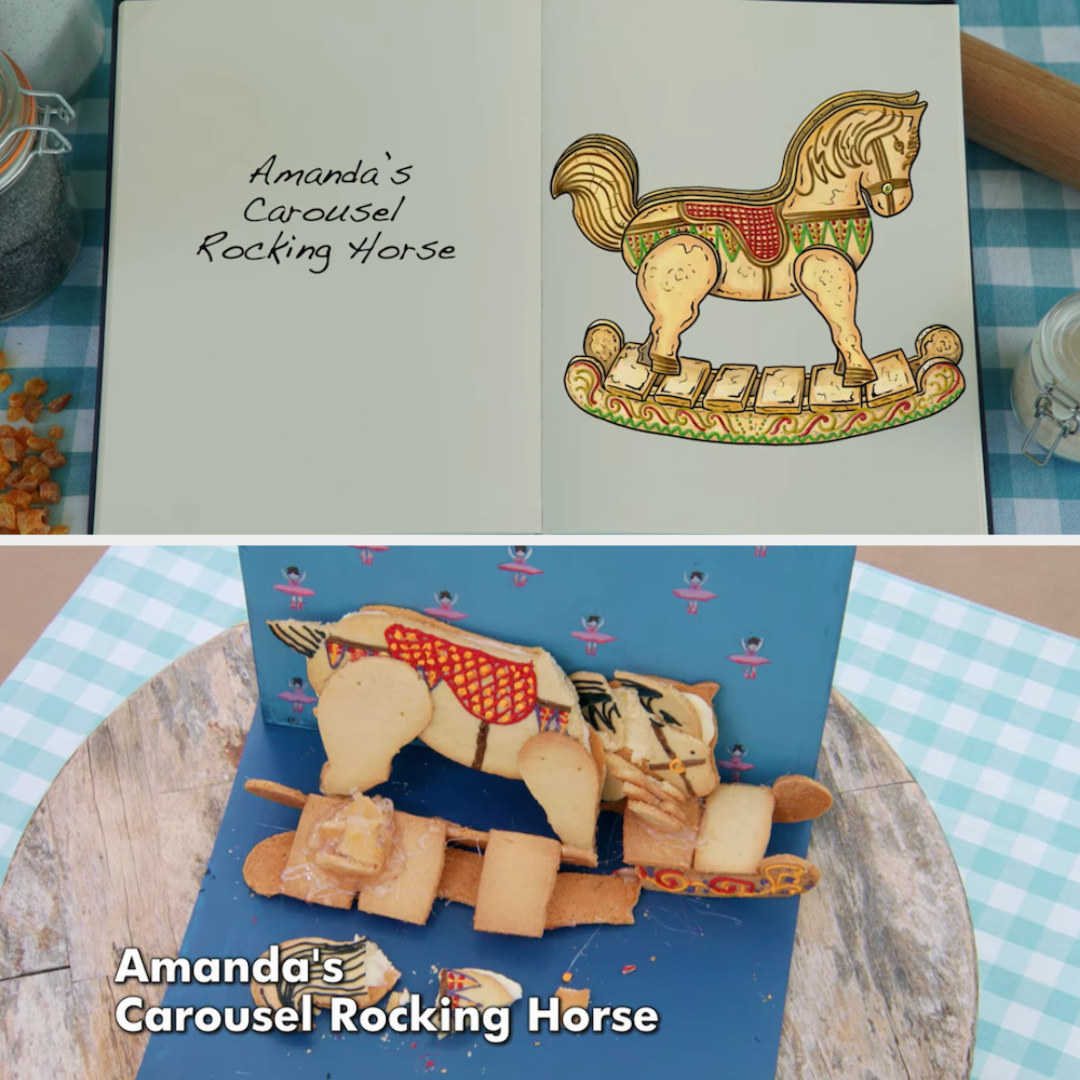 19.
Chigs' Snooker Table: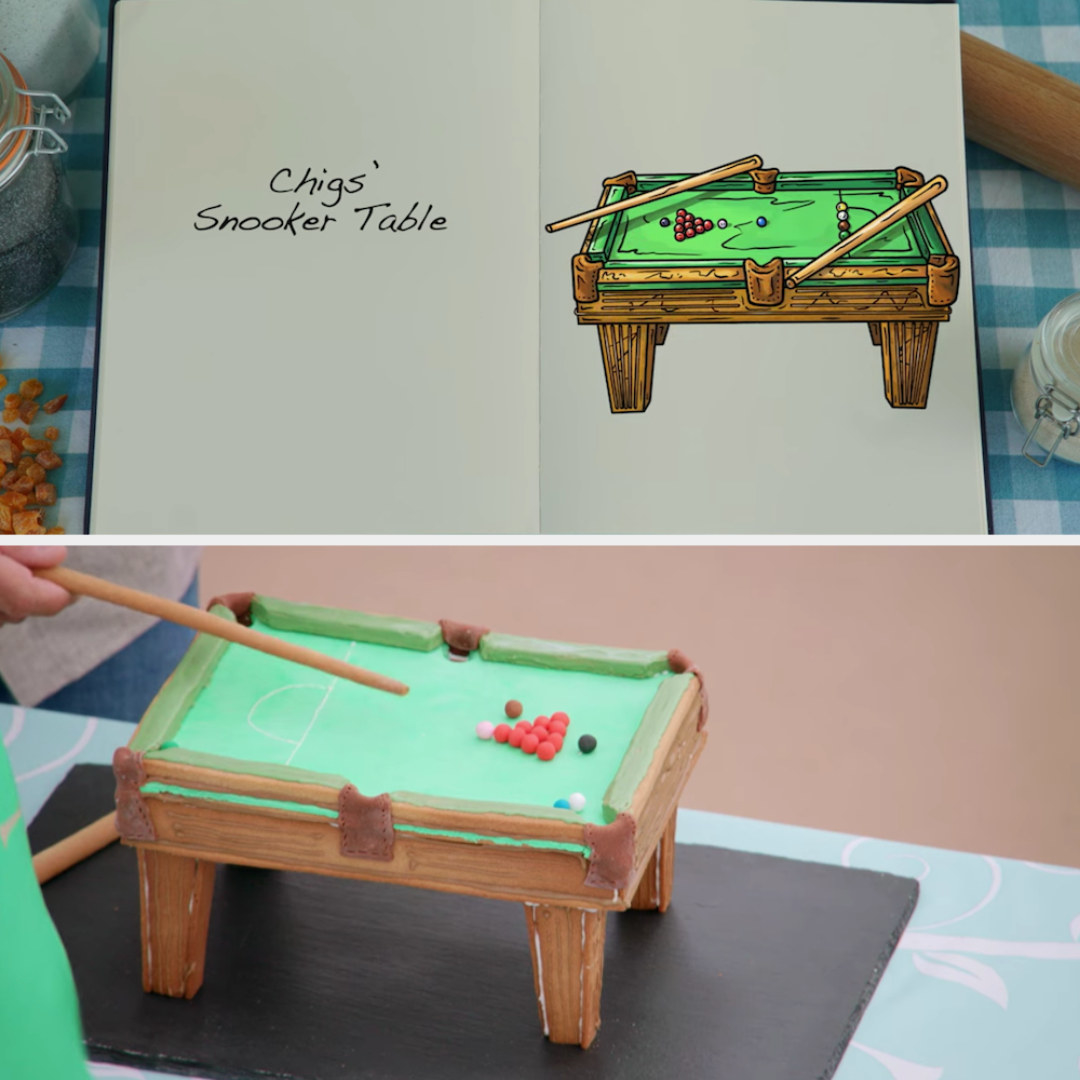 20.
Giuseppe's Reversi Board Game: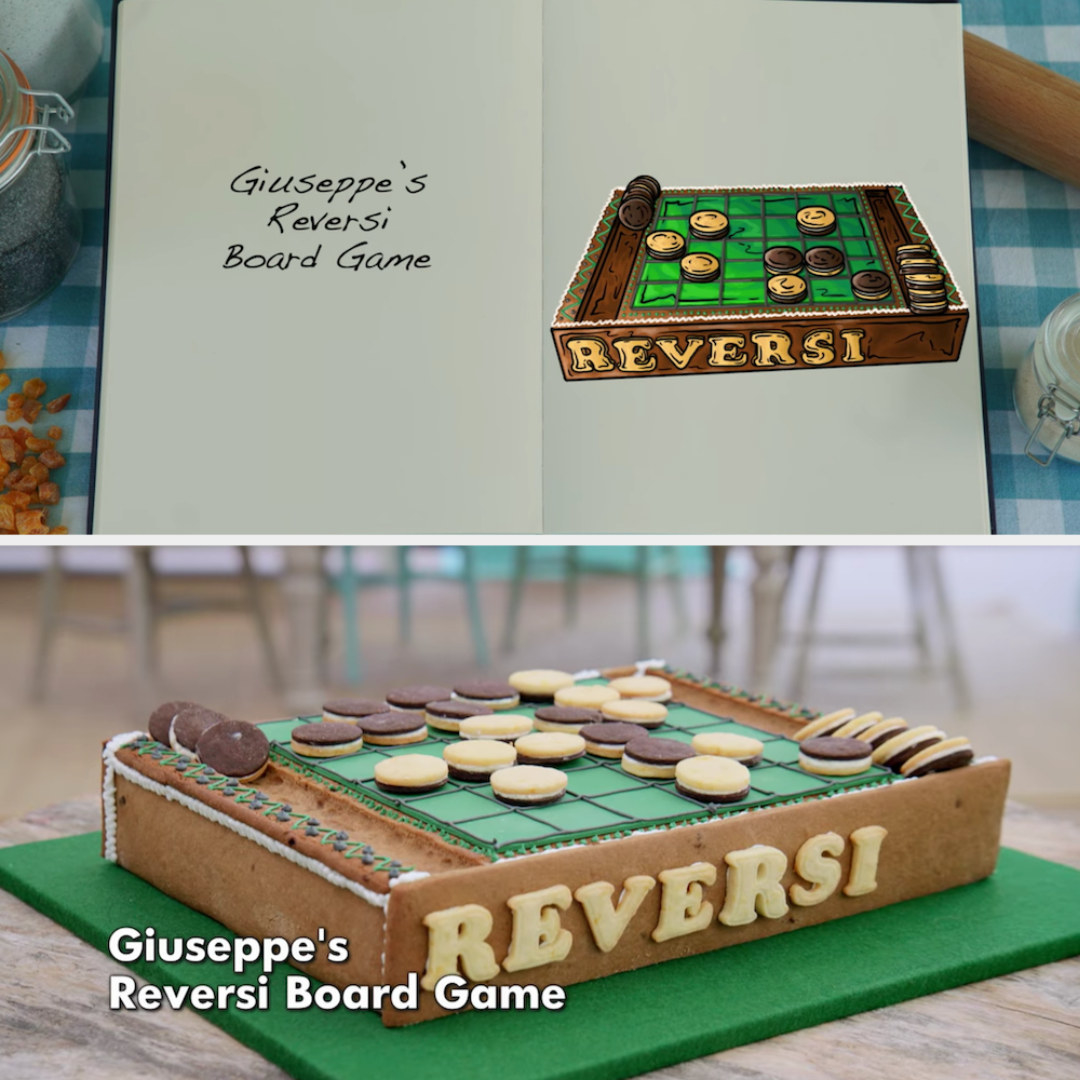 21.
Rochica's Gingerbread Pinball Game: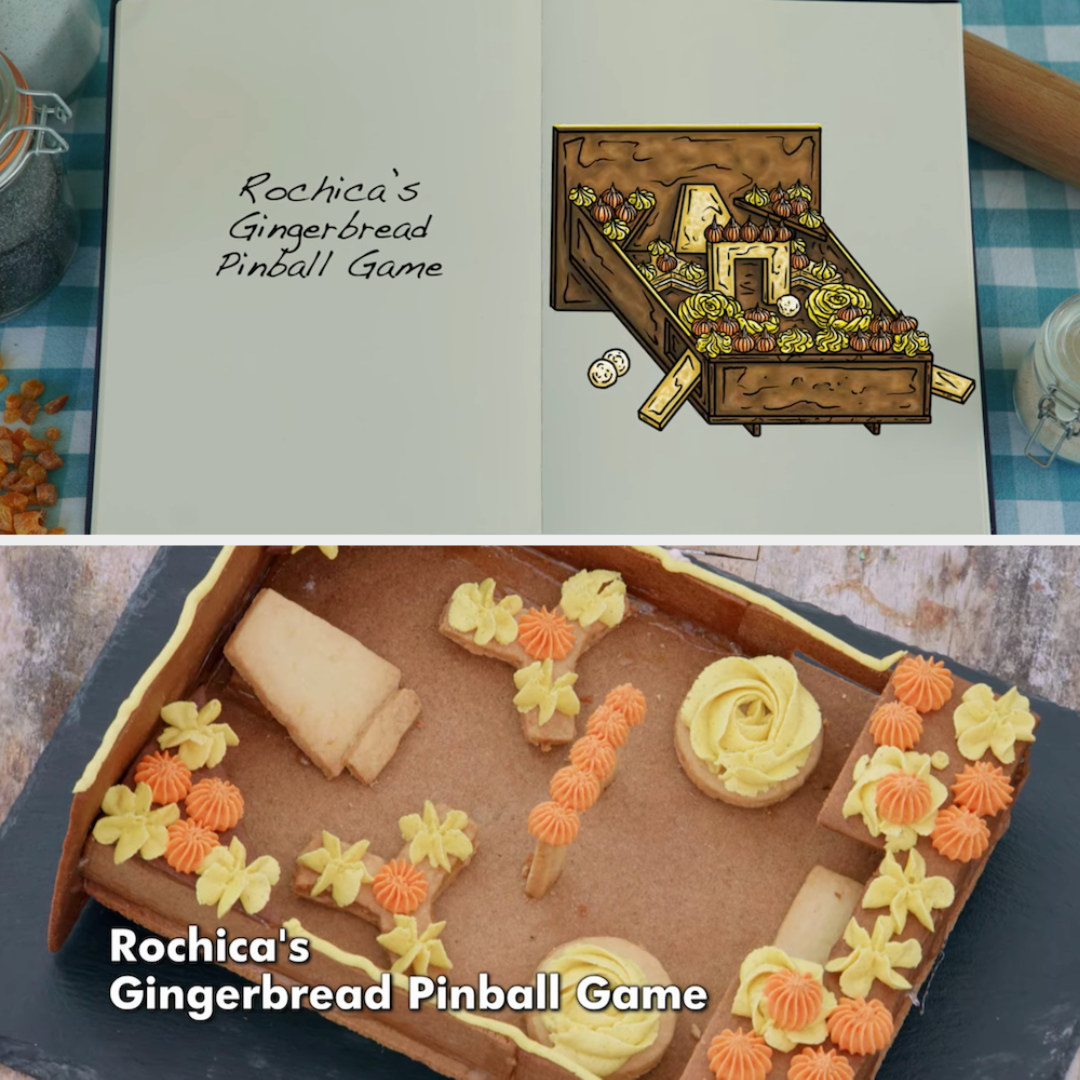 22.
Crystelle's Vanity Playset: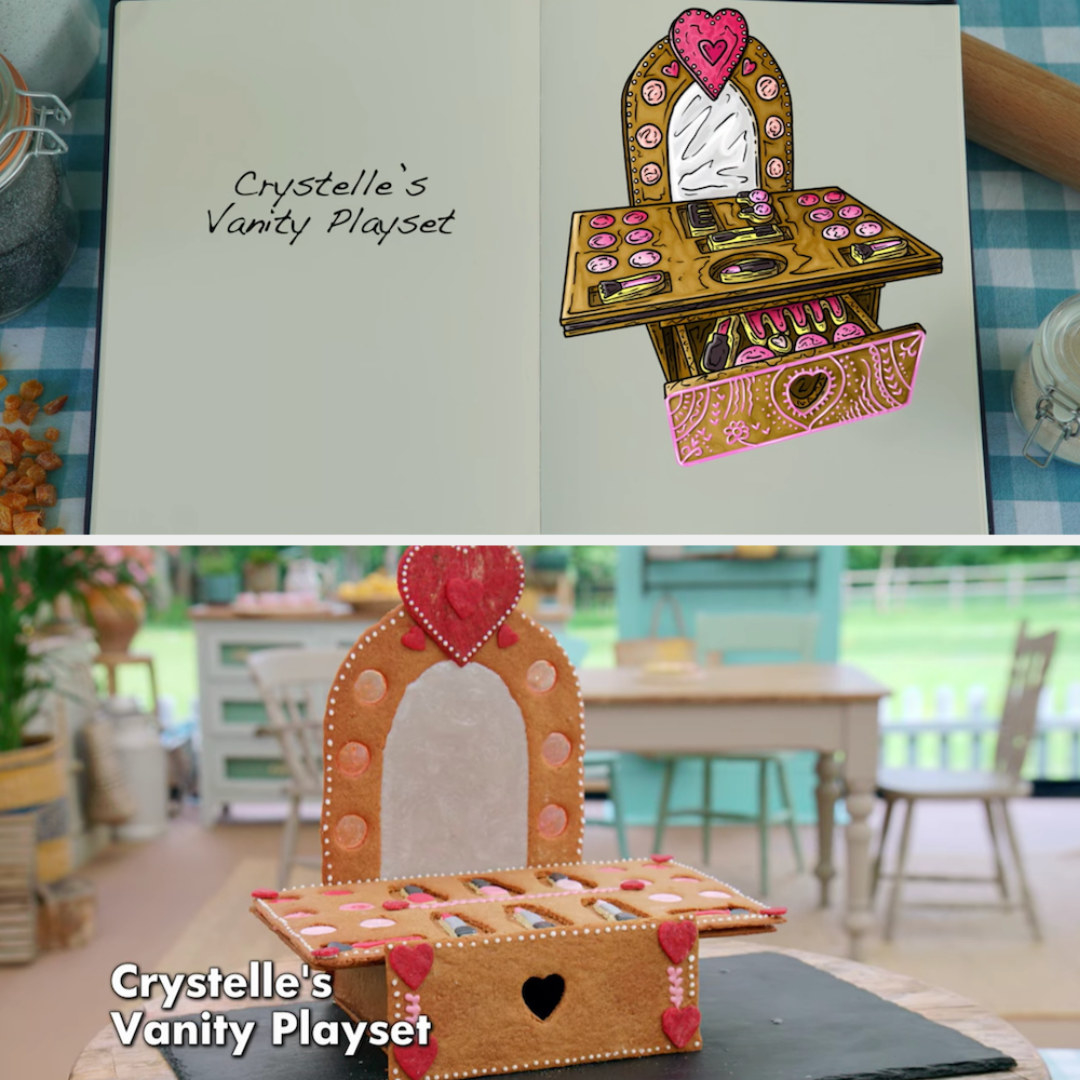 In the end, Jürgen was crowned Star Baker again (and this time, his family picked up the phone when he called!) and Jairzeno was sent home.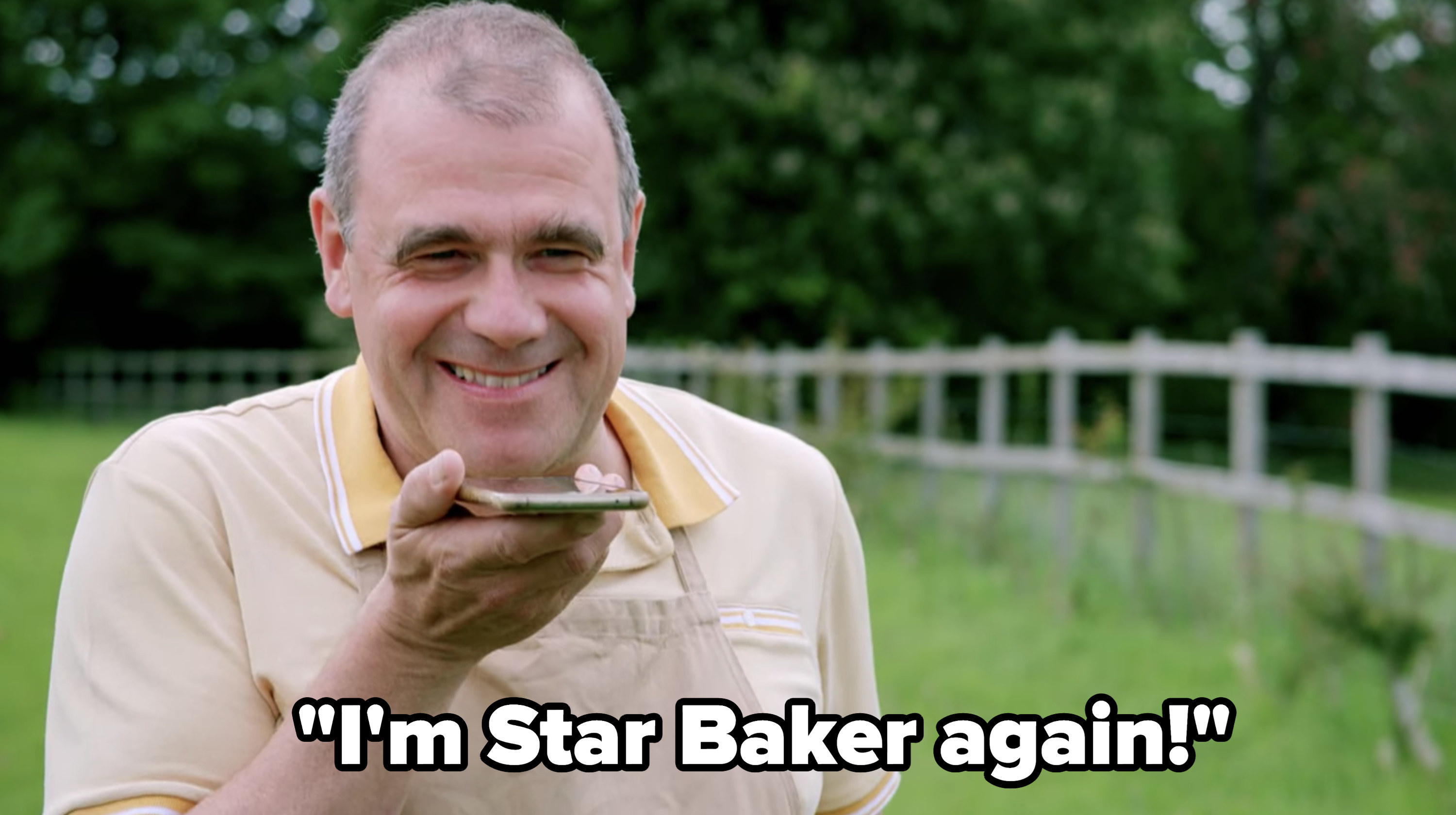 And that's a wrap (or should I say, a Brandy Snap) on this week! Who were your favorites? What are your thoughts on the season so far? And are you ready for Bread Week next week? I personally cannot wait. See you then!