This is perfect human Gal Gadot as Wonder Woman:

As batshit insane as this might sound, even a hero like Gal Gadot gets nervous sometimes. In a new interview with W Magazine, Gal revealed her jitters back from her audition days:
When I auditioned for Batman v Superman, I didn't know it was for Wonder Woman. The director, Zack Snyder, asked me to do a camera test. That was torture. They were looking at six or seven girls, and we were all in separate trailers and were told to stay inside until they called us. Waiting is my enemy Number One, and I was losing my mind.
That's when Gal did something relatable AF — she whipped out her phone and played some very important music to get back in the zone: "I decided to put on Beyoncé. Who runs the world? Girls! I just started to dance, and I let my anxiety go. Thank you, Beyoncé!"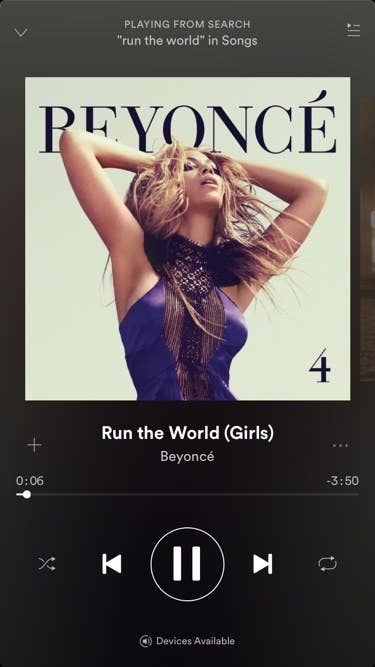 You hear that? Thank you, Beyoncé, for the amazing gift that is Gal Gadot.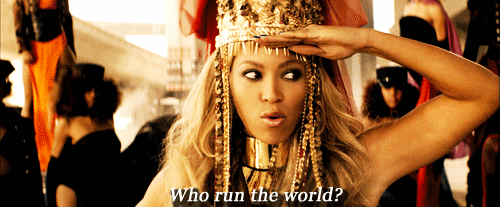 You've proven, yet again, that girls really do run the goddamn world.