There are so many quotable lines in the movie, but one of the most memorable has to be this exchange between Chastity and Bianca that I genuinely think about all the time: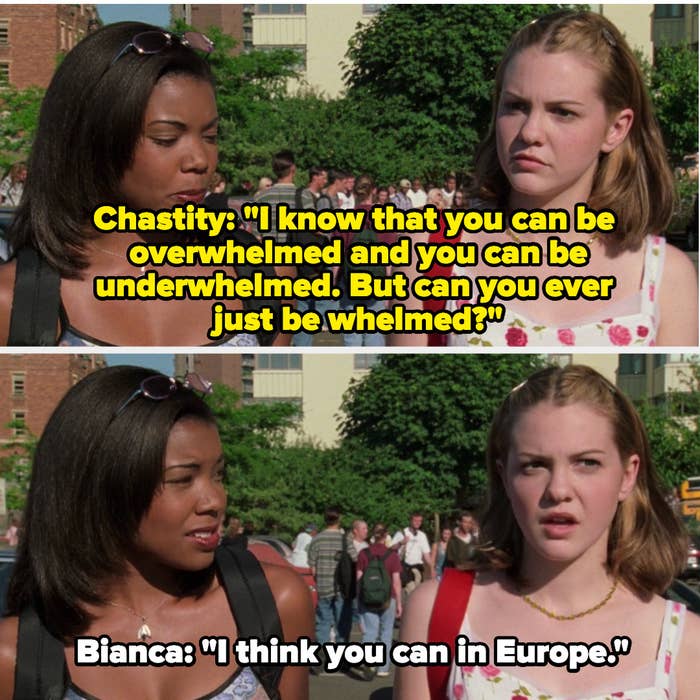 Well, apparently Gabrielle Union also can't stop thinking about her iconic line, because she just re-created it on TikTok with the help of her 13-year-old stepdaughter, Zaya Wade:
First, Gabrielle and Zaya challenge viewers to "tell us you've watched 10 Things I Hate About You without telling us you've watched 10 Things I Hate About You"...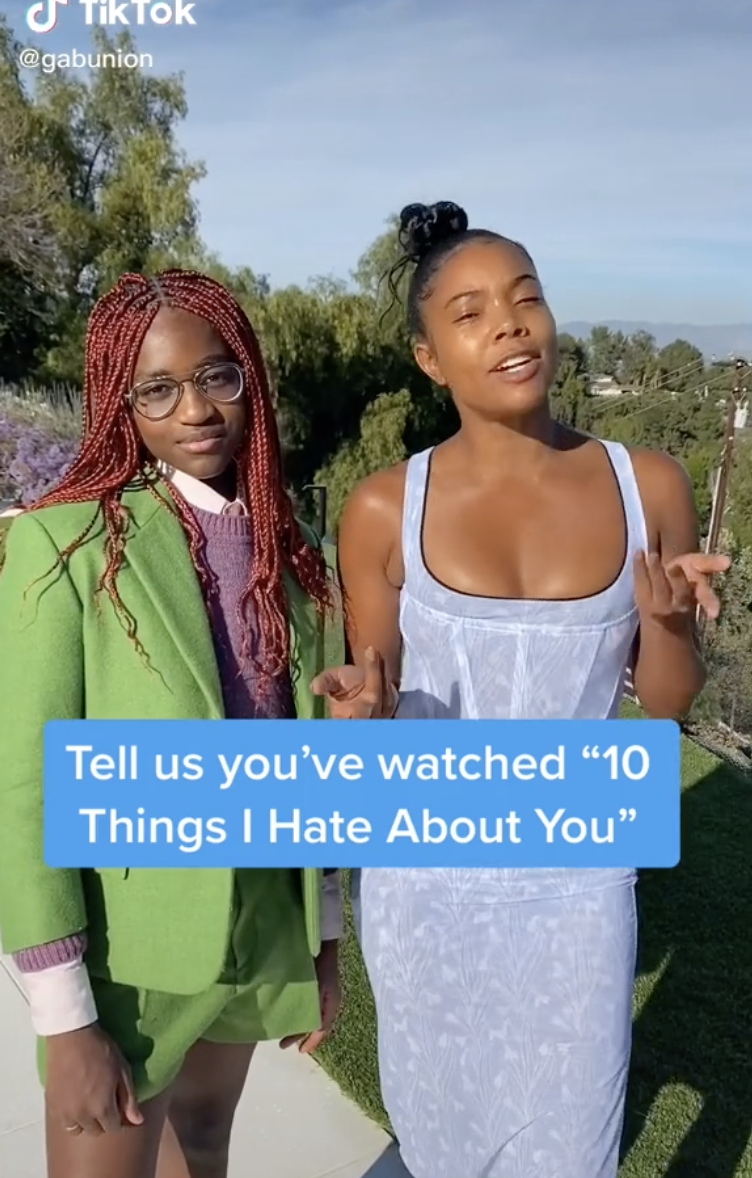 ...and then they act out the scene. This time, Zaya asks the iconic question with perfect delivery while Gabrielle plays the role of Bianca.
This isn't the first time Gabrielle has reenacted some of her iconic roles — just last week, she recited a line from Bring It On:
And she reminisced about the experience on Twitter as well:
In conclusion: I absolutely love this throwback content, and I am crossing my fingers that we get even more re-creations by Gabrielle and Zaya soon!